Are you in search of a tablet that can provide you with a lag-free experience of XCloud gaming?
Then you are looking at the perfect article that will guide you to choose between some of the best tablets for XCloud gaming. I am a gamer myself and I would be able to help you in every way regarding this topic. So sit back and relax to read this article.
According to my experience, I have seen many people buy a tablet just to play games on it. This might primarily be due to the reason to forget about the real world by just sitting and relaxing on the couch and playing some games after having a stressful and tiring day.
Although surfing the web, watching movies, and making video calls will always be in demand, it may not be the primary function.
Thus, an Xbox would be the device most people would choose if they only wanted to play games. But the downside is that Xbox only provides you with the joy of gaming and doesn't give you a whole lot of options like browning the web.
You may ask what xCloud is. So, let's find out about it.
What Is xCloud?
Microsoft has launched a new service that provides video game streaming. Connected to Xbox Game Pass, the service provides access to many games.
As part of its play anywhere program, the Game Pass allows one to play any of the games that are available, on any device. One of the best things that I feel about this service is that one doesn't need an Xbox to use it.
A Microsoft account and an Xbox Live membership are all it is needed. The device must also be compatible with Xbox Live.
So you might be wondering about the qualities that make a tablet ideal for XCloud gaming, right? If yes, then I must mention some of them briefly.
The perfect tablet for XCloud gaming must have a high resolution, long battery life, have powerful components to handle high-end games, should not overheat, have great audio, be portable, and most importantly it should have wireless connectivity because playing games online is more fun.
All tablets are overall the same in terms of basic features such as connectivity and large screen, so my criteria for the best gaming tablet are simple: resolution, battery, memory, performance, screen size, audio, the ability to connect a controller, and availability of games.
In my opinion, it's good to take a look at attachments such as an S pen and an attachable keyboard because there are some fun drawing games and some games that require quick typing.
How Do I Run A Cloud Gaming Service The Right Way?
Do not worry! I got you covered regarding this topic. You can take a breath of relief as these games can be played on a number of devices.
In order to use this game streaming service, a tablet is needed that can run the games at a reliable frame rate without crashing the device. In the next few minutes, I will provide you with the reviews for Tablets that can give you the best experience of XCloud gaming.
Although these are optional products and you are not required to purchase one, you are not likely to find much better than what I'm about to show you. I recommend you to look into these tablets if you want to use them for gaming.
But before all this let's look at some important factors that I recommend you look for in a tablet before choosing a tablet for XCloud gaming.
How Do You Choose A Tablet For XCloud Gaming?
There are numerous factors to consider when choosing a tablet for gaming like the processor, RAM, storage space, screen size, and resolution. These are just some of the things to consider and they are:
1. CPU: A powerful processor is necessary because many titles will require a lot of processing power. however, mobile games and many emulators are more CPU intensive.
2. GPU: In gaming, the GPU performs much of the hard work and thus a powerful GPU is a must to play games. When playing games with high refresh rates and high resolutions, a powerful GPU enables the tablet to run games without any difficulties.
3. RAM: The RAM is used to perform multiple tasks at the same time. The minimum amount of RAM you should aim for is 4GB, though the more RAM, the better it is.
Storage space: As soon as you download apps and games, the internal storage of the tablet can quickly fill up. Thus I would recommend getting a tablet with a minimum of 64GB of internal storage if the device has expandable storage. If your device does not have a storage expansion slot, you should have at least 128GB if not 256GB or more.
Expandable storage: MicroSD expansion for tablets makes it easy to add more space in order to install additional apps, transfer files from the internal storage to expandable storage, and store music, videos, and pictures.
Video output: It's possible to play games on the big screen with HDMI or USB Type-C connectors. Consequently, you can play games on your tablet while on the go or use it as a console at home.
Wi-Fi: You can download new games quickly and stream from cloud gaming platforms via a strong wireless connection. At the very least, you should use 802.11ac Wi-Fi, otherwise, Wi-Fi 6 is the better option in my opinion.
Screen size and resolution: Everyone has their own preferences when it comes to screen size. If portability is important to you, a smaller screen may be the right choice. If you prefer an immersive experience, consider a larger screen. The resolution is just as important as the size. If possible, I recommend a screen of at least 1080p; 4K or 2K would be even better.
Operating system: Even though Linux tablets are available, the pick between Android and iOS might confuse you. The number of Android tablets available on the market is much higher than Apple's iOS models, but it is totally dependent upon you.
Built-in controls: By connecting a gamepad via Bluetooth or USB, the built-in controls can be utilized. Onboard controls are available on some tablets as well, including joysticks that have the X, Y, A, and B buttons, shoulder buttons, triggers, and more. The convenience of not having to carry around a separate controller makes gaming on the go possible.
Price: Gamers can choose between gaming tablets priced above $1,000 to just over $100. Selecting a tablet for gaming will depend on your budget.
At this point, you have an idea of what to and what not to consider when purchasing a tablet for XCloud Gaming. So without any further delays let's look at the tablet options that are worth your precious investment.
List Of Best XCloud Gaming Tablets In The Market:-
1. Samsung Galaxy Tab S5e
As you may know, Apple's iPad still dominates the tablet market in terms of mindshare but the Xbox Cloud Gaming is now available on Android as well. Hence, the Galaxy Tab S5e is the best overall tablet option if speed, price, and features are important to you.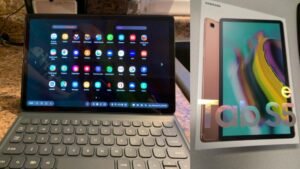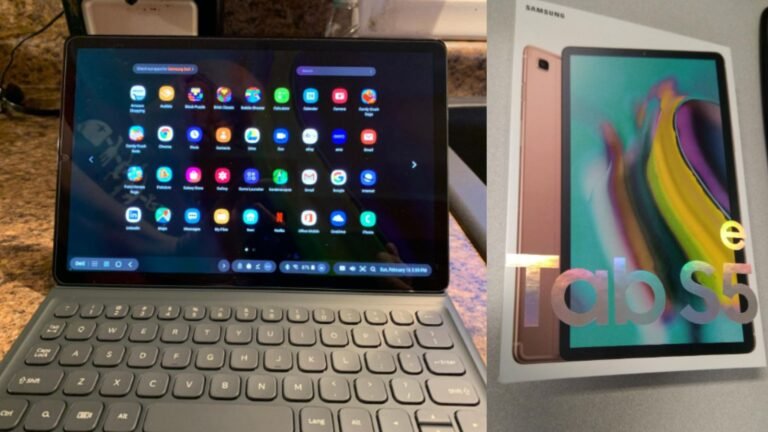 This tablet is priced at around $400 as it is more affordable than Samsung's flagship model. Despite being a "budget" model, it's far from affordable, and the Android tablet landscape is not as hot as it potentially could be, with few choices for mid-range tastes.
If I compare it with the more powerful S6, it compromises on battery life but retains a stunning 10.5-inch AMOLED display and powerful speakers, so it is ideal for gaming.
The device weighs just over a pound and is compatible with a wide range of accessories including kickstands, bed mounts, and much more, making it ideal for xCloud and game streaming.
It also comes preinstalled with Samsung's brand of Android, which is highly configurable with Microsoft services. When the gaming session is over, you can also attach a keyboard and use DeX mode to get some work done.
Hardware Specifications of Samsung Galaxy Tab S5E
Processor
Samsung Exynos 7 Octa, Octa-core
RAM
3 GB
Storage
128 GB storage
Display
10.5″ LCD Display
Camera
Front-8MP
Operating System
Android 8.1
Battery Life
45 hours
Weight
0.86 lbs
In my opinion, this tablet is well worth your consideration if you prefer Android over iOS.
I hope you got the whole idea about this tablet. However, if you still want to know more about it then you can read our tablet's long review.
2. Samsung Galaxy Tab S7
If you ask me, I would be of the opinion that the Galaxy Tab S7 is Samsung's current flagship tablet, bringing together all of its best technologies into a single product.
I would suggest you get this tablet if you want, and actually need, a laptop-like tablet replacement in your life for productivity, inking, and XCloud.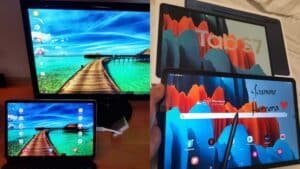 If one plans to use this tablet only for Project xCloud, then they will probably want to buy something that they can use for general productivity apps like Adobe Fresco and Microsoft Word.
I would like to mention among the many great features of the Samsung Galaxy Tab S7 are its best-in-class display, top-notch audio, a keyboard that feels like a Surface, and excellent cameras. Samsung's One UI system can be used to provide a Windows-like experience and Support for Project xCloud can be adjusted based on the display size.
Also, the tablet supports 5G sim cars which makes it a future-proofed option for the introduction and development of 5G connectivity in different places around the world.
Hardware Specifications of Samsung Galaxy Tab S7
Processor
Qualcomm SDM865+ Octa Core
RAM
6 GB
Storage
128 GB
Display
12.4″ Super AMOLED, 120Hz
Camera
Rear- 13MP | Front- 8MP
Operating System
Android 10
Battery Life
12 hours
Weight
1.3 lbs
PROS
Powerful Processor
DeX mode
Storage space
Updated S pen stylus.
CONS
Keyboard need to buy seperately
Small keys
Although, one of the major downsides of the tablet that I feel is its cost. Overall I think It is indeed an expensive tablet but can only offer a sub-par overall experience since the majority of Android apps aren't developed for tablet resolutions.
You can also find out more about this tablet and its pro model in our other article which is primarily about them. 
When you are paying that much, you will expect a quality overall experience. Thus, I would recommend this tablet to people who aren't shy to spend a lot to get a good experience that Android can offer in today's times.
3. Samsung Galaxy Tab S6
I would suggest you go for the previous gen flagship of Samsung, namely the Galaxy Tab S6 if you want a full-blown premium experience and don't want to pay the high prices of the current generation.
There are plenty of storage options included with this tablet, including a Qualcomm Snapdragon 855 processor, 6GB of RAM, and quite a lot of internal storage.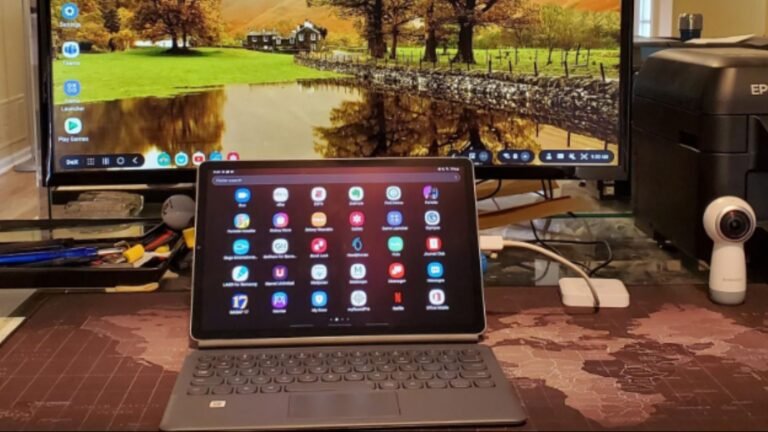 You also get a Samsung best-in-class display, a metal frame, an included S Pen and 10.5 inches of screen real estate helped in my owning experience.
However, price is the biggest downside. In addition to its impressive battery life, Samsung DeX support, and inking capabilities, this tablet provides powerful productivity features on the go.
Hardware Specifications of Samsung Galaxy Tab S6
Processor
Octa-Core(2.8GHz+3×2.4, 4×1.7)
RAM
6 GB
Storage
128 GB
Display
10.5″ Inch Retina display with 2560 x 1600
Camera
Rear- 13MP | Front- 8MP
Operating System
Android
Battery Life
15 hours
Weight
0.92 lbs
PROS
Powerful Processor
DeX mode
Storage space
Updated S pen stylus.
CONS
Keyboard need to buy seperately
Small keys
In my opinion, this is the product you will want to purchase if you have deep pockets and high standards. You cal also check its comprehensive review.
4. Samsung Galaxy Tab A 10.1"
The thin design of the Galaxy Tab A was the first thing I noticed about it and carrying it around felt very easy to me. It was much easier to plan out my gaming experience while on the go with this thin tablet.
If you don't want to carry your device around all the time to play games, you can have a protective sleeve on hand to protect it.
Take it as advice from me, you will definitely want great sound when using a tablet to play games. The quality of the sound on this tablet will rival anything you have heard before on a device so small.
People might think this tablet to be less powerful because of its thin design, but that's where they are dead wrong. When you want to play games on the go, you won't need to pack another set of earbuds because this tablet features an excellent sound system.
My gaming experience was enhanced because of its reliable battery life which lasted me for about 10 hours. I can tell you for sure that you should not be concerned about your game being cut short.
Hardware Specifications of Samsung Galaxy Tab A
Processor
Samsung Exynos 7904A Eight-Core Processor
RAM
2 GB
Storage
32 GB
Display
10.1″ IPS display with 1920 x 1200
Camera
Rear- 8MP | Front- 5MP
Operating System
Android 9.0 Pie
Battery Life
13 hours
Weight
1.03 lbs
PROS
Metal Body
screen quality
Processor is powerful
Camera and speakers
CONS
Speaker on one side only
No fingerprint sensor
Overall, this is a great tablet for you to consider and if you are interested in it you can grab it without any hesitations.
5. Samsung Galaxy Tab S6 Lite
This is the most ideal version of the Samsung S6 tablet for you to consider if you are looking for something a little lighter to carry around with you.
While it is marketed as a lite tablet, you can see that there isn't much of a difference between the playing styles.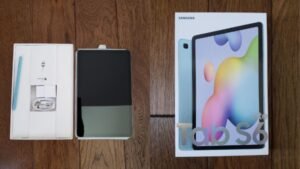 Despite its unique design, this tablet offers a few different features as it comes with a stylus pen to prevent the screen from getting full of fingerprints as quickly as possible.
I have used this tablet daily and in my everyday usage, it has given me a battery life of 13 hours which is quite exceptional. This is very useful in cases when you play games with all graphics set high and can play for hours without getting disturbed.
I was provided with a storage capacity of 64GB on this tablet. It was possible for me to play almost any game streaming service had to offer without having to worry about lag or graphic issues.
Hardware Specifications of Samsung Galaxy Tab S6 Lite
Processor
Exynos 9611
RAM
4 GB
Storage
64 GB
Display
10.4″ Inch Retina display with 2000 x 1200
Camera
Rear- 8MP | Front- 5MP
Operating System
Android
Battery Life
12 hours
Weight
1.02 lbs
PROS
Robust Design.
Plentiful UI Design.
S Pen included.
CONS
Issue with Pen.
Little sluggish.
In light of this fact, you may encounter a problem or two when playing online games. Because this tablet does have some issues with WiFi strength, your home's WiFi has to be powerful enough to catch up with your digital gaming world.
Overall I feel, it's not a great tablet but it is a good tablet indeed for Xbox Cloud gaming due to its connectivity issues. You can surely go with this one if you are looking for a light tablet with powerful specs.
However, if for some reason, you are not satisfied with this review, you can also read our other article which is based on this tablet's full review.
6. Samsung Galaxy Tab A 8.0″
I think you have seen this tablet somewhere, right?
Yes, it was in the same article that I have written but this is the smaller version with a screen size of 8 inches. This Tab A is almost the same, but it has a very different operating system from the Tab A I discussed earlier.
In no way does this imply that one is better than the other; it really depends on your preferences.
Compared to the other tablets that I have listed above, this one is much easier to carry around. I feel one reason might be its reduced size. Other tablets featured a 10-inch screen and some even reached 15 inches. However, unless you like your games large, the size doesn't matter much.
There is no difference in resolution between this tablet and the ones above. This tablet comes with a resolution of 1280×800 pixels which I think is standard in today's age. With this system, you can still play your games with amazing graphics and take them with you, as well as carry them around.
Another benefit one will get from choosing the smaller version of this tablet is that it has longer battery life. With this tablet, you will be able to play for up to 14 hours. Playing games, watching videos, and browsing the internet are all possible with this one
Other gamers like me have reviewed this tablet and most of them are positive. Although WiFi issues are rare, they do occur occasionally in my daily usage.
I had trouble connecting my tablet with my phone service providers and I tend to use my tablet with a completely different provider than my phone.
7. Amazon Fire HD 10
I guarantee you that you will certainly enjoy your gaming experience on this tablet thanks to its 1080p HD display. A game cannot be enjoyed if the graphics cannot show through the display but in this case, you don't have to worry about that.
I owned the previous gen Fire tablet too, but when this one came I was excited to try it and I got it so in that case even if you already own a Fire tablet, you can feel free to upgrade. Playing games will be more enjoyable with less lag.
Speaking with experience and usage of both the versions of the tablets I can say for sure that the Kindle Fire tablet is now 30% faster than previous versions of Amazon's Fire and Kindle tablets.
This tablet's purpose is to serve as an entertainment and gaming system as it lets you watch your favorite movies, tv shows, and play games without any lag or falling graphics.
I also attached a case to it that enabled me to attach a stand to it while I was playing a game or watching a movie. This made my experience more comfortable.
Hardware Specifications of Amazon Fire HD 10
Processor

1.8 GHz quad-core processor

RAM
2 GB
Storage

32 or 64 GB internal storage

Display

10.1″ 1080p Full HD display

Camera
No Camera
Operating System
 Android
Battery Life
 10 hours
Weight

1.6 lbs
If you still want to know more about this then you can read our Amazon Fire HD 10 Review from our experts.
PROS
Affordable
Sharp display
Good performance
Dual Wi-Fi
CONS
No google play store
Low resolution camera
I also noticed that the tablet has a battery life of up to 12 hours while watching something on it or when playing a game. If the tablet is fully charged before you start playing your favorite game, you will never have to worry about sabotaging your combo by plugging in a charger.
This is a great tablet for the price and I can recommend it to you.
8. Vankyo MatrixPad S7
I had talked about the Amazon Fire tablet before in my article. While that is true, it is not only confusing to learn how to sideload Xbox Game Pass onto an Amazon tablet, but it is also risky since the download sites for the APKs are often infected with malware and viruses.
Also, I have seen that Amazon Fire tablets are stuffed with hundreds of ads that can't be removed without a great deal of effort.
I recommend the Vankyo MatrixPad S7 instead, for budget-conscious consumers. Due to Android 9.0's compatibility with xCloud, this tablet is perfectly suited for xCloud.
This device has a 7-inch display, making it the smallest on this list, but it is also highly portable due to its compact size.
I felt that its memory and storage are modest, at 2GB and 32GB, respectively, but if you only plan to use the device for xCloud, it should be fine. Even though the LCD display isn't much better than the Samsung Galaxy Tab A.
This is the tablet you should purchase if you are looking to save as much money as possible.
9. Microsoft Surface Book 3
Anybody who can afford this tablet should consider buying it and for those who are serious players but who do not wish to spend a lot of money on gaming systems, Microsoft's Surface Book is a suitable option.
This tablet also has a keyboard that can be attached to it to turn it into a laptop which I really appreciated because it doesn't make you feel that you are missing out on a laptop.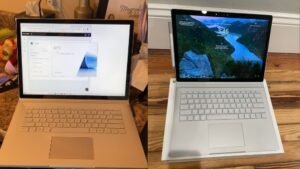 The fact that this device is made by Microsoft also ensures that you will be able to play games from the xCloud service with little to no difficulty.
The tablet is available in two sizes. It's totally up to you on which size you should go for, but if you prefer the larger screen, you can choose the 15-inch screen.
Although there should be no difference in resolution between the two in terms of internal specs and performance. The purpose of having two sizes is that you can choose which device you want to use and in my opinion to play games on a bigger surface, you should get the 15-inch tablet rather than the 13-inch.
I think this tablet only has one problem: it is very expensive. Compared to the other products that I have listed, this product is a lot more expensive.
While you are paying for a tablet that you can play games on and browse the web on, its price is significantly higher than most tablets you have seen before.
Hardware Specifications of Microsoft Surface Book 3
Processor
10th Gen Intel Core i5-1035G4 Processor
RAM
8/16/32 GB
Storage

256 GB – 1TB SSD

Display
13.5/15″ IPS display with 2736 x 1824
Camera
Rear – 8MP | Front- 5MP
Operating System
Windows 10 with Pen
Battery Life
11.5 hours
Weight
7.79 lbs
PROS
Premium alloy construction
Elegant convertible design
Well-implemented kickstand.
CONS
16GB RAM maximum
Surface Pen is an additional purchase
SSD storage is pricey
The reason why I won't consider this a good tablet is because it is not very affordable and too expensive for most of us to be able to afford it. The features list provided by this tablet is more easily met by other options at a much lesser cost.
10. Apple iPad Pro
Mac OS has a lot of shortcomings but iOS is still a pretty good platform for mobile gaming. Apple enthusiasts should get the iPad Pro for the best gaming experience.
Although I'm not an Apple fan, I was impressed by this tablet's sleek liquid retina XDR display along with ProMotion variable refresh rate technology, P3 wide color, and True Tone available in 12.9-inch or 11-inch sizes. The viewing experience on this is just amazing, not gonna lie.
I was open to choosing from a variety of native iOS games and Apple Arcade games. A number of cloud gaming services are also supported by iPad Pro such as Stadia, Amazon Luna, GeForce Now, and xCloud.
Also, I would like to mention that the iPad Pro's M1 processor provides exceptional emulation. AAA games like NBA 2K21 run seamlessly on the iPad Pro. Emulation wise if you ask me, the iPad Pro can handle PSP titles without a hitch and can run GameCube games at 4K resolutions or Wii games at 1440p.
There is Wi-Fi 6, optional 5G, and Thunderbolt on the connectivity side which is great. Through Thunderbolt 3, you can easily connect a TV to the iPad Pro.
Hardware Specifications of Apple iPad Pro 11″
Processor
Octa-core 4×2.5 GHz Vortex
RAM
4 GB
Storage
256 GB
Display
11-inch Retina display with 1668 x 2388 Resolution
Camera
Rear- 12+10 MP | Front- 7 MP
Operating System
iOS 12
Battery Life
10 hours
Weight
1.04 lbs
---
PROS
Trackpad Support.
Gorgeous Display.
Faster Chipset.
Better Cameras.
LiDAR Scanner.
CONS
Costly.
Processor Is Not A Major Upgrade.
The iPad Pro isn't cheap, as you might expect. For the 12.9-inch screen model, the regular retail price is over $1,000 USD.
Overall my final conclusion is that, despite it being a wonderful piece of kit, I would suggest you consider the vanilla iPad or iPad Mini if you want to save a little cash. But if you want to experience iOS gaming the most effectively, you should get the iPad Pro.
Frequently Asked Questions
Which Tablets do you use to play games?
Playing games on a tablet is possible on practically any device of any brand. Although some tablets are more capable than others. I would suggest you consider a powerful CPU and GPU combination as well as gaming-specific features such as built-in controls, video output capabilities, and a high refresh rate display.
What is the minimum RAM requirement for a gaming tablet?
The more RAM you have, the better. I recommend at least 4GB of RAM for gaming tablets. With 6GB or 8GB, no problems should arise while playing games. While the GPU and CPU are more important than memory for gaming, the RAM plays a crucial role as well.
Conclusion
Congratulations if you are still reading this. You have finally reached the conclusion. You have a lot of options when it comes to XCloud gaming tablets, especially if you're a gamer. While every tablet is different for different purposes, it is your responsibility to check which one fits your needs
When it comes down to my favorite, I would suggest you go for the Samsung Galaxy S5e as it is the best all-around choice, balancing affordability and power nicely. The tablet has a stunning display that will make it future-proof against future Xbox Cloud Gaming updates.
There are many factors that win me over, for example, it comes with powerful speakers that are perfect for gaming.
Despite its larger size, it is still extremely portable. Even so, until game developers begin using the XCloud APIs to scale text on smaller screens, many games will play better on screens that are 8 inches or larger.
For those who only need a screen for streaming Xbox Game Pass game content through the cloud and do not care about using the device as a tablet I recommend them to consider the Galaxy Tab A.
In terms of speed, it is a little slow for heavier apps, but for simple video streaming, it is a great option at a much more affordable price. In my experience, the Galaxy Tab A is the most enjoyable tablet on a lower budget.
I hope that I have given enough information for you to choose from these tablets.
Now it's up to your decisions on which tablet fits your requirements and budget properly for an overall great buying, owning, and gaming experience. So what are you waiting for?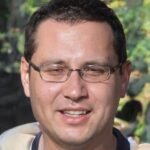 Ben Scott is a prominent technology journalist and reviewer, specializing in tablet devices. He is known for his comprehensive and unbiased reviews of tablets from various manufacturers.
With a deep understanding of tablet technology, including hardware components, operating systems, and software applications, Scott provides clear and informative reviews accessible to readers of all levels of technical expertise.
His attention to detail and in-depth analysis have earned him a loyal following of readers.