Looking for a budget-friendly and reliable tablet or a mini version of PC that can make your working experience easier. I  got my hands on just the gadget which was an ideal remedy and was economical. I am talking about the Galaxy Tab S6 which is the leading tablet in the Android Market launched by Samsung recently and along with a keyboard case I had actually a PC-like experience.
It was commendable and efficient undoubtedly, with good hardware and excellent quality however, the software impression was not up to the mark.
Specifications:-
Hardware Specifications of Samsung Galaxy Tab S6
Processor
Octa-Core(2.8GHz+3×2.4, 4×1.7)
RAM
6 GB
Storage
128 GB
Display
10.5″ Inch Retina display with 2560 x 1600
Camera
Rear- 13MP | Front- 8MP
Operating System
Android
Battery Life
15 hours
Weight
0.92 lbs
PROS
Powerful Processor
DeX mode
Storage space
Updated S pen stylus.
CONS
Keyboard need to buy seperately
Small keys
Design and Display
In my opinion, the Tab S6 has a gleaming and exclusive design with the antenna lines at the front and the bottom of the frame, which is powder-coated in black, blue, or gray weighing 14.72 ounces and 9.63 by 6.38 by 0.22 inches (HWD) in measures.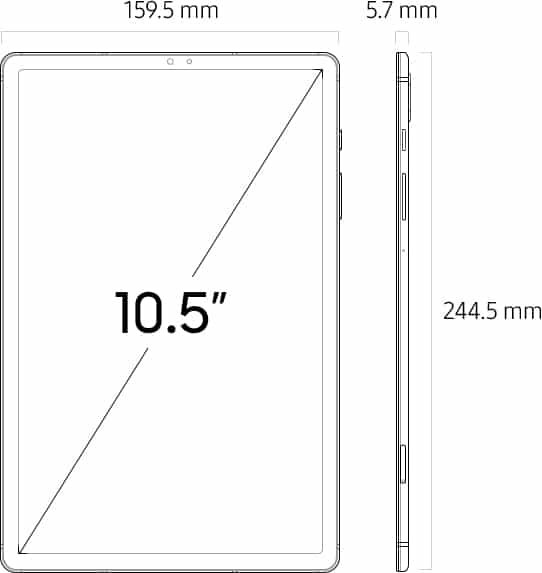 For me, the position of the camera in the top left corner in the back seemed feasible, as it was just, above the depression holding the S Pen stylus while the speakers are at the top and bottom the edges, and the USB-C charging port is at the bottom too, a micro SD slot, a volume rocker, and a Bixby button are present on the right and the left has a pogo pin port and two notches to hold the optional keyboard case.
I was looking for a tablet with a smooth and broad display and having said that, the S6 had an influence of 10.5 inches Super AMOLED display from the front with a resolution of 2,560 by 1,660 for 287 pixels per inch and those deep inky black and rich colors made the AMOLED display gorgeous. What is your impression of the tab's display and the features it possesses?
I saw that the in-display fingerprint sensor could not detect the finger at multi positions hence, it was pointless for me in landscape mode.
Audio, Camera, and Connectivity
If you ask me, a great sound system with superb bass at any volume is the heart for a device which was there in the Tab S6 as it featured four Dolby Atmos speakers that were tuned by AKG, and it filled my room with music with its peak volume coming in at 93dB easily.
Giving the position of the camera with a primary sensor of 13MP with f/2.0 aperture and a wide lens of 5MP with f/2.2 aperture escalated my photography expertise, the shots came amazing by the 13MP camera in bright light holding an outstanding color accuracy even so some shots had blurry effects on the background and low-light functioning was also admissible yet, I encountered some blurriness in few images. My smartphone's camera is excellent so it can't be replaced by a wide-angle lens although it was admissible.
I think the front camera with an 8MP lens having an aperture of f/2.0 clicked good shots with magnificent color accuracy in daylight; however, few images had a blurry background and noise in low light, and the video conferencing was great too. Tab S6 has Wi-Fi-only and LTE models for connectivity and both devices support Dual-band WiFi.
Furthermore, an accelerometer, GPS, and Bluetooth 5.0 are included in all the variants of Tab S6.
Hardware and Performance
I tested the base model of Galaxy Tab S6 that had a Qualcomm Snapdragon 855 processor with a storage of 128GB and 6GB RAM, and storage of 256GB and 8GB RAM was the step-up model however, the external storage can be expanded as far as 512GB by both the models via microSD card, and a handful of flash drives were supported by the tablet's USB-C charging port too.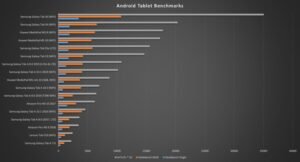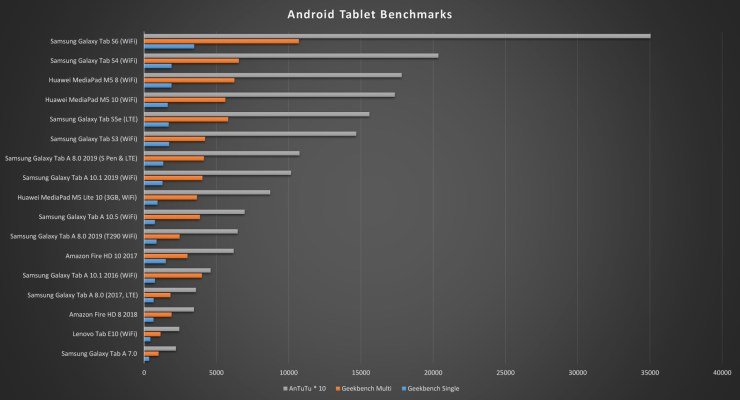 Diversity
It seemed to me that Samsung is pushing the Tab S6 as a laptop replacement for creative professionals with a keyboard case in place of the computer.
I took a little longer to get comfortable with the chiclet keys of the keyboard as the case is small, it ain't backlit but the keys have a great trip and are deeply placed.
I found it quite suitable as there was a trackpad placed beneath the keys for opening the apps and moving the cursor still, using the S Pen or the finger seemed better for text selection but the cursor had moved to a whole different location of a document multiple times whenever my palm was swiped mistakenly.
The S Pen was magnificent as it helped me with various tasks like notes taking, document marking, sketching. Did it help you as well or not?
See How We Test Tablets
Similar hardware devices are in line with Benchmarks. The processor performance is measured through a series of tests, on Geekbench 5, a multi-core score of 2,652 has been earned by Tab S6, and is countered by the score 2,745 of the Snapdragon 855-powered Galaxy Note 10.
However, in comparison with the iPad Pro, it is way beyond that, as it is powered by Apple's A12X Bionic processor with a score of 4,500. We can measure the processor performance objectively through benchmarks on similar products, which is worth noting. Although the performance of the product in real life is uncertain.
The chrome browser besides a dozen of apps opened simultaneously is easily handled by the Tab S6, daily. The gaming experience is also sound.  Without any lag or skipped frames, we played PUBG for over an hour.
We streamed HD video over Wi-Fi at full brightness, then the tablet with a battery of 7,040mah lasted for 8 hours and 19 minutes. On the WiFi model with moderate use, the battery can last for 10hours or more between charges. With a 15W adapter fast charging is supported in Tab S6, so if you find your battery running low, simply plug it in.
Software
Samsung's custom One UI accompanied by Android 9pie is shipped by Tab S6. Only with one exception, the software looks exactly like the Samsung Galaxy phone, that is the in-built DeX Mode in the Tab S6 opposing external monitors.
Conclusion
Overall my experience was good but despite being an attractive tablet with stellar specs, the Galaxy Tab S6 lags due to its software compared to other pro-minded tablets and 2-in-1 devices. I think that within this price range the Tab S6 can give us more. Do you think it's doing justice with the customers?
The 2-in-1 Samsung Chromebook Plus V2 is an alternative having access to Google Play Store with a stylus and best hardware ever in a Chromebook and superb service and support from Google. What will you buy the Tab S6 or any other 2-in-1s?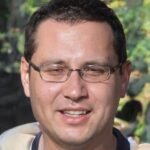 Ben Scott is a prominent technology journalist and reviewer, specializing in tablet devices. He is known for his comprehensive and unbiased reviews of tablets from various manufacturers.
With a deep understanding of tablet technology, including hardware components, operating systems, and software applications, Scott provides clear and informative reviews accessible to readers of all levels of technical expertise.
His attention to detail and in-depth analysis have earned him a loyal following of readers.