Are you searching for the perfect tablet without breaking the bank? Well, you've landed in the right place. I have tested almost every tablet in this list with my friends. In this article, I'll guide you to find the best tablets under $500, as I understand the importance of getting a tablet that fits your needs and budget.
So, as we go on this journey to discover budget-friendly tablets, let me share some insights. We'll explore well-known tablet brands like Apple, Samsung, Amazon, and others. We'll also look into important specifications like screen size, processor, storage, and battery life – the essential elements of a great tablet.
Moreover, we'll consider what you're looking for. Do you need a tablet for work, gaming, or just for fun? And, of course, we'll focus on the main aspect – tablets that are budget-friendly and cost under $500.
With these considerations in mind, let's explore some amazing tablets that not only fit your budget but also offer top-notch performance. Whether you're a student, a professional, or someone who loves using a tablet for leisure, I've got you covered. Please stick with me as we find the best options that won't break the bank.
What are the Best Options?
Apple and Microsoft continue to compete with the best tablets rankings, which largely consist of Surface devices and iPads. The best tablet for most people is the iPad. It might not offer the same power as the Surface devices, or the portability of the iPad mini, but the size and price of the iPad mini are what will attract everyday consumers.
Here are some amazing tablets which you can buy for $500, without making a hole in your pocket.
List of Best Tablets Under $500 In 2023- My List
When I began my quest for the best tablet under $500, the Apple iPad Air (5th Generation) immediately caught my eye. As an avid tech enthusiast, I've experienced numerous tablets, but this one stands out for its balance of price and performance.
Firstly, the iPad Air's sleek design is typical of Apple's high standards, with a robust build quality gives it a premium feel without the premium price tag. It sports a stunning 10.9-inch Liquid Retina display that's a feast for the eyes, whether I'm browsing, watching videos, or diving into graphic-intensive games. The vibrant colors and crisp detail make it a joy for work and play.
Powered by the Apple M1 chip, the same found in some high-end MacBooks, it delivers snappy performance that can handle multitasking and demanding apps with ease. I am also happy with the solid battery life that easily sees me through a full day's work without reaching for the charger. As someone who's constantly on the move, this is a major plus.
The iPad Air runs on iPadOS, offering a smooth and intuitive interface that bridges the gap between a laptop and a tablet. Pairing it with a Logitech Combo Touch Keyboard Case with Trackpad has transformed it into a lightweight workstation for me, ideal for typing out long emails or editing documents.
It also comes with the support of Apple Pencil (2nd generation), which is helpful for note-taking, drawing and creative works. Camera quality, often a secondary thought on tablets, is surprisingly good on the iPad Air. The 12MP rear camera and 12MP front camera are more than sufficient for video calls and occasional photo-taking.
Although slightly over the $500 mark, depending on the deals and configurations you might find, its value is unbeatable, considering the performance and quality it offers. Investing a bit more into this tablet has been worth it, viewing it as a long-term tech companion.
Specifications of Apple iPad Air (5th Generation)
Processor
Apple M1 chip
RAM
8 GB
Storage
64/256 GB
Display
10.9-inch Liquid Retina Display(2360x 1640)
Camera
Rear – 12MP | Front – 12MP
OS
iPadOS
Battery Life
Up to 10 hours
Weight
1.02 pounds (461 grams)
PROS
Latest M1 Apple processor with Neuron engine.
The cellular model gains 5G connectivity.
Bright 10.9-inch screen retina display.
 Charges through USB-C.
CONS
60 Hz screen still.
Non-OLED display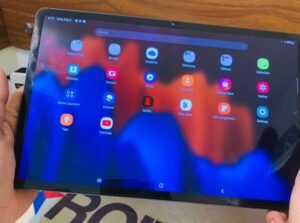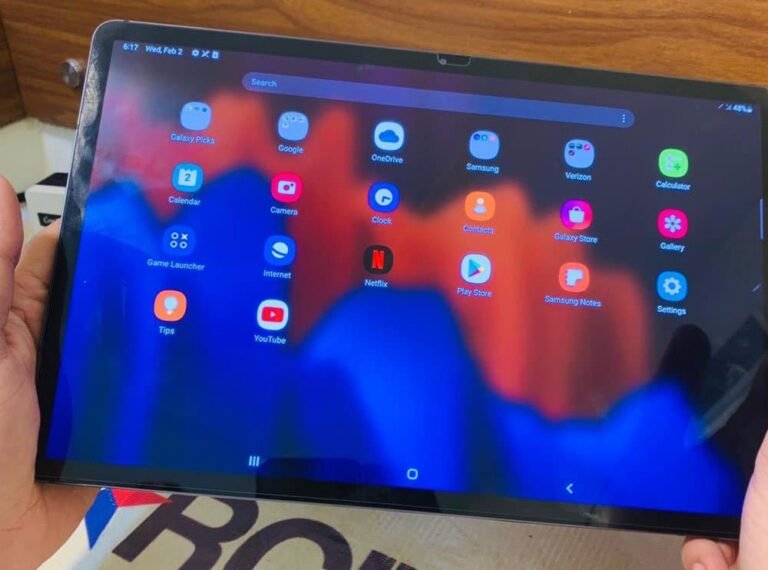 After spending a lot of time with the Samsung Galaxy Tab S7 Plus, my experience has shown me that this isn't just another tablet. It's a seamless blend of functionality and entertainment.
Right off the bat, the 12.4-inch Super AMOLED display is a feast for the eyes. It's where watching content and scrolling through documents was mesmerizing, especially with the crisp details and true-to-life colors. The quad speakers tuned by AKG deliver a truly immersive audio experience. As someone who values both work and play, the Tab S7 Plus checks all the boxes.
Powering this device is the Qualcomm Snapdragon 865, paired with 6GB RAM, which is more than enough to handle multitasking and demanding apps. The 128GB internal storage, expandable via microSD, means you won't be running out of space anytime soon. And with a battery that lasts up to 12 hours, I'm not constantly hunting for a power outlet.
But here's where it shines for the productivity-focused user like me – the optional Book Cover Keyboard. It's not just an afterthought; it's a sturdy, responsive, and intuitive addition that transforms the tablet into a laptop-like device. With Samsung DeX, the tablet experience is elevated into a desktop experience, letting you work more efficiently.
Overall, It's evident from my use and thorough evaluation that the Samsung Galaxy Tab S7 Plus is a worthwhile investment for those looking for a premium device that doesn't cut corners. If you're in the market for a high-performing tablet that doubles as a workhorse with its keyboard compatibility, I wholeheartedly recommend considering this as your next purchase.
Specifications of Samsung Galaxy Tab S7 Plus
Processor
Qualcomm Snapdragon 865
RAM
6/8 GB
Storage
128/256 GB
Display
12.4-inch Super AMOLED (2800x 1752)
Camera
Rear – 13MP+5MP | Front – 8MP
OS
Android 10
Battery Life
Up to 12 hours
Weight
575 g (1.27 lb)
PROS
Stunning OLED display.
Premium style.
Quickly performing
CONS
A single port.
Good tablet apps for Android are scarce.
High cost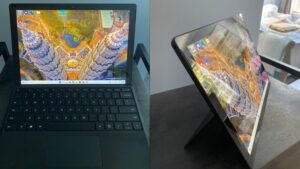 The Microsoft Surface Pro 7 – a device that, while once a premium-priced item, has nestled into the under $500 category with specific configurations. Here's my take from a standpoint rooted in hands-on experience and a keen eye for tech that goes beyond the dollar sign.
The Surface Pro 7 sports a vibrant 12.3-inch PixelSense display that beautifully bridges the gap between a tablet and a laptop. Its high-resolution screen is a visual treat, essential for my professional tasks and the occasional Netflix binge. Performance-wise, equipped with a 10th Gen Intel Core processor, this tablet handles my daily multitasking easily, making it a top pick for those seeking a blend of affordability and capability.
When it comes to storage and memory, the baseline models offer enough for casual use, but I recommend checking out configurations that balance cost with the specs you need. The longevity of this device is notable as well – it doesn't just last through a workday; it supports a work lifestyle, thanks to its all-day battery life.
As a tablet, the only drawback is its weight. It feels heavy in comparison to other tablets, but if you use it as a laptop, then it feels sturdy. The added convenience of its kickstand and the compatibility with a detachable keyboard (sold separately) propels it into a productivity powerhouse.
Summing up, the Surface Pro 7 has earned its place in the category of the best tablets under $500. If your usage leans more towards heavy multitasking and you require a whole Windows experience, this might be the ideal tablet for you.
Specifications of Microsoft Surface Pro 7
Processor
10th Gen Intel Core i3,i5,i7
RAM
4/8/16 GB
Storage
128/256/512 GB, 1TB
Display
12.3-inch PixelSense (2736×1824)
Camera
Rear – 8MP | Front – 5MP
OS
Windows 10 Home
Battery Life
Up to 10.5 hours
Weight
1.70 lb (775 g)
PROS
Strong battery life
Clear and crisp display
A functioning kickstand
CONS
Keyboards are still sold separately.
Only two ports.
No support for Thunderbolt
Out of Samsung's series of premium tablets, the Galaxy Tab S8 is an ideal blend of functionality and affordability. As a tech enthusiast and savvy consumer, I've found that this tablet, with its 11-inch display, strikes a perfect balance for those who toggle between productivity and portability. It is versatile and has good specs, and it's still affordable.
The Samsung Galaxy Tab S8 is equipped with Qualcomm Snapdragon 8 Gen 1 processor. With its powerful processor, it handles tasks smoothly and quickly. Whether I'm multitasking, streaming, or gaming, it delivers a lag-free experience, which is essential for my productivity and entertainment needs.
The Tab S8 is certainly the most compact within its lineup. The 6.3mm thickness is slightly more than the Ultra model, but the difference is negligible in everyday use. I particularly value the ample bezel; my fingers rest comfortably without triggering touch commands, a design aspect often overlooked in the pursuit of edge-to-edge screens.
While holding the Galaxy Tab S8, I feel comfortable because of its aluminum body and squared-off edges. And when it comes to the display, the 120 Hz refresh rate was a game-changer for me. It made animations super smooth and scrolling just as fluid as the more expensive tablets I've used.
The LCD panel of the Tab S8 is noteworthy. Even though it doesn't reach the deep blacks of OLED screens, the visuals don't disappoint. The resolution of 2560 x 1600 is sharp, and the vibrant display brings images and videos to life with its bold and brilliant color representation.
Battery life is important to me, and the Tab S8's 8000mAh solid battery does a good job. It lasts all day when I use it for work, which is really impressive. On lighter usage days, it can even stay on for several days on standby.
Specifications of Samsung Galaxy Tab S8
Processor
Qualcomm Snapdragon 8 Gen 1
RAM
8/12 GB
Storage
128/256 GB
Display
11-inch TFT LCD (2560x 1600)
Camera
Rear – 13MP+6MP | Front – 12MP
OS
Android 12
Battery Life
Up to 9 hours
Weight
503g
PROS
Top-notch performance
Vibrant and bright display
Fantastic cameras.
I have the Microsoft product itself; this effective gadget comes with all the premium services provided by Microsoft so that you can do all your projects and tasks on time and efficiently.
Microsoft Surface Pro 4 operates on Windows 10 Pro with 8GB RAM. It has impressive storage of up to 256 GB SSD. Not only that, but the storage can also be expanded since it comes with a MicroSD slot.
I got the Intel Core i5 version slightly above the price point, but it's worth spending a little extra. Talking about performance, it can easily handle multitasking and gaming.
It has a 12.3-inch PixelSense display, which is a full HD multi-touch display. It gives an extraordinary display experience. With this fantastic display, I enjoyed watching all my favorite sitcoms and movies. It has the option to calibrate the display as per convenience.
This tablet has another unique application unlike other tabs; in the Microsoft Surface 4, I connected a mouse and a projector, and it worked well. Isn't it perfect for projects and meetings? Yes, this is hands down the best tab from Microsoft for productivity.
The design is much better than another device of the same range. Weight is 1.73 lbs; just like the other surface, it is pretty heavy. The overall design is good, and Microsoft puts a lot of effort into it.
I have also used it with its additional accessories like a Type Cover keyboard and Surface Pen. It gives a laptop-like feel after connecting the kickstand stand and keyboard.
Battery life is also good. I got up to 9 hours of backup on typical uses. This tablet is primarily known for its handy body so that you can travel with it easily.
For more details you can read our review on Microsoft Surface Pro 4 form our experts.
Specifications of Microsoft Surface Pro 4 
Processor
Intel Core i5-6300U 2.4 GHz processor
RAM
4/8/16 GB RAM
Storage
128/256/512 GB | 1TB
Display
12.3″ PixelSense Display (2736 x 1824)
Camera
Rear – 8MP | Front – 5MP
OS
Windows 10 Pro
Battery Life
Up to 9 hours
Weight
1.73lbs (786g)
PROS
Versatile 2-in-1 design
Strong performance with Intel processors
Good selection of available accessories
CONS
Slightly high price for its size
No Thunderbolt 3 support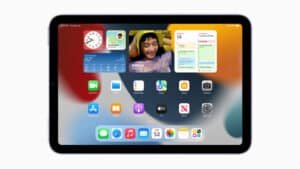 I recently got my hands on the Apple iPad Mini 6, and I've been itching to share my thoughts on this small yet mighty contender in the under $500 tablet market. As someone who values both portability and power, the iPad Mini 6 delivered impressively on both fronts.
Right out of the box, the 8.3-inch Liquid Retina display caught my eye. It's the perfect size for reading on the go, playing games, or catching up on my favorite shows without feeling squinting or missing out on details. The color accuracy and brightness levels are just what I've come to expect from Apple – simply top-notch.
The A15 Bionic chip, a powerhouse, powers the Mini 6. This chip has helped me switch between apps, stream content, and even tackle light photo editing without a hiccup. For a tablet of its size, it's remarkable how it stands up to much larger devices in terms of performance.
The battery life of up to 9 hours is another feature that has me sold. I'm able to take it with me in the morning and not worry about finding a power outlet until I'm back home. It's the perfect companion for my busy days out and about.
Now, I've seen many tablets in this price range, but the iPad Mini 6 sets itself apart with its compatibility with the 2nd Gen Apple Pencil. For note-taking, drawing, or just doodling, it's an invaluable tool that integrates seamlessly with the iPad's capabilities.
Compared to other tablets under $500, the iPad Mini 6 doesn't just keep up; it leads the pack. Its build quality, paired with the robust iPadOS 17, means I have access to an extensive app ecosystem, regular updates, and security that gives me peace of mind.
If you're looking for a tablet that's easy to carry, powerful enough to handle many tasks, and offers a rich user experience, you can't go wrong with the iPad Mini 6. It's an investment in quality and convenience.
Specifications of Apple iPad Mini 6
Processor
Apple A15 Bionic chip
RAM
4 GB
Storage
64/256 GB
Display
8.3-inch Retina display with 2266×1488 Resolution
Camera
Rear- 12 MP | Front- 12 MP
OS
iPadOS 17
Battery Life
Up to 10 hours
Weight
293 grams (0.65 pounds)
PROS
Excellent performance
Vibrant and bright display
Lightweight and portable
CONS
Smaller screen may not suit all tasks
No 3.5mm headphone jack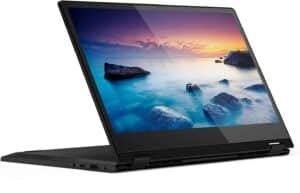 I've recently spent some quality time with the Lenovo Flex 14, and it's safe to say that it's a standout in the convertible tablet market, especially when you're eyeing the under $500 bracket. Here's my hands-on review after putting it through its paces.
What first drew me to the Flex 14 was its versatility. This 2-in-1 machine effortlessly transitions between a laptop and a tablet, giving me the flexibility I need for different tasks throughout my day. The 14-inch Full HD touch display is crisp and responsive. Whether I'm browsing, streaming, or sketching out ideas with the included Active Pen, the visuals remain vibrant and engaging.
Performance-wise, the Flex 14 is equipped with an Intel Core i3-8145U processor and has 4 GB RAM for efficient multitasking. I've juggled spreadsheets, documents, and web browsing without any lag, which speaks volumes about its capability to handle everyday tasks with ease.
The physical design merits praise as well. Its sleek profile doesn't just look good; it's practical too, sliding into my bag as I move from one place to another. And the keyboard? It's comfortable for typing long emails or working on documents, a definite plus for productivity.
Now, battery life is critical for any portable device, and the Flex 14 doesn't disappoint. In my test I got up to 8 hours of battery life, which is ok considering the workload I throw at it.
When I stack it up against other sub-$500 tablets, the Lenovo Flex 14 holds its ground firmly. It's not just about having a lower price tag; it's the value that comes from a reliable performance, a user-friendly interface, and the flexibility of a 2-in-1 design that sets it apart.
Specifications of Lenovo Flex 14
Processor
Intel Core i3-8145U
RAM
4 GB
Storage
128 GB NVME SSD storage
Display
14.0″ Full HD Touch
Camera
Rear- 2MP Webcam
OS
Windows 10 Home
Battery Life
8 hours
Weight
3.52 lbs
PROS
Affordable pricing
Good selection of available ports
Comfortable keyboard and touchpad
CONS
Plastic build quality
Limited gaming and graphics performance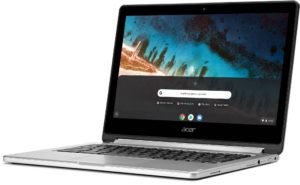 Having spent a fair amount of time with the Acer Chromebook R13 Convertible, I'm excited to share how it's more than just budget-friendly and one of the best tablets under $500.
First off, the R13's 360-degree hinge is a game-changer. It seamlessly transitions from a traditional laptop to a tablet, tent, or stand mode, catering to all my viewing preferences. The touch screen is responsive, making navigation a breeze while I flip through tabs or pause my Netflix binge with a simple tap.
I like its 13.3-inch Full HD IPS display, which is quite a rarity at this price point. It delivers clear, crisp images, and the wide viewing angles are a boon when I'm sharing content with friends. It's this kind of attention to detail that Acer has nailed, making the R13 a joy to use.
Powered by a MediaTek MT8173C processor, the Chromebook R13 handles my daily tasks smoothly. Although it is not for intense graphic design work or heavy tasks, but it's perfect for my everyday needs like browsing, email, and document editing. It comes with 4 GB RAM and two options for internal storage, 32 GB and 64 GB.
The integration of Chrome OS is particularly noteworthy. It's simple, fast, and secure, and I've come to appreciate the regular updates and built-in virus protection. Plus, with access to the Google Play Store, the R13 offers a vast selection of apps to enhance my productivity and entertainment options.
Now, let's talk about its battery life. I got up to 12 hours of backup, which is a big deal for my on-the-go lifestyle.
However, if I point out a drawback, it would be its heft. It's a tad heavier than other tablets, but considering its size and convertible nature, it's a small trade-off for its versatility.
Overall, the Acer Chromebook R13 Convertible is a top choice for those seeking a reliable and versatile tablet-laptop hybrid under $500.
Specifications of Acer Chromebook R13
Processor
MediaTek MT8173C
RAM
4 GB
Storage
32/64 GB eMMC storage
Display
13.3″ Full HD 1920 x 1080 resolution
Camera
0.9-megapixel webcam
OS
Chrome OS
Battery Life
Up to 12 hours
Weight
3.28 lbs
PROS
Good battery life for all-day use
Runs Chrome OS for a smooth web experience
Comfortable keyboard and touchpad
CONS
Very poor camera quality
Average performance
Limited storage capacity
Frequently Asked Questions:-
What are the main features to look for when choosing a tablet under $500?
The essential characteristics to search for The following are the crucial factors to take into account while choosing a tablet under $500: solutions for networking and connection, battery life for tablets, and What types of CPUs tablets have.
Are there any tablets under $500 that have a good quality of build and design?
The Huawei MatePad Pro and Samsung Galaxy Tab S6 are luxury devices that are designed for work. Both include a sleek, slim, and light design as well as an optional stylus and keyboard.
Can I find a tablet under $500 with a large display and high resolution?
The iPad mini is a fantastic way to get started with the Apple experience. The Samsung Galaxy Tab S7+ is a sizable 12.4-inch tablet with a gorgeous Super AMOLED display and an 1800 x 1752 pixel resolution. With a 7.9-inch Retina display that is ideal for reading and web browsing, it is strong, reasonably priced, and simple to use.
Is there any tablet under $500 that is suitable for gaming or graphic design?
A drawing tablet with exceptional performance and a great balance of features is the Wacom Intuos Pro Medium. Additionally, the Acer Aspire 5 offers respectable power at a reasonable cost.
Is there any 2-in-1 tablet option that can be used as a laptop as well?
Excellent convertible laptops with a detachable keyboard are essentially ChromeOS or Windows 11 tablets. I have included products like the Lenovo Duet Chromebook and the Surface Pro 7, which perform better as tablets but are still usable in laptop mode.
Are there any tablets under $500 that have additional features such as a fingerprint sensor or facial recognition?
The tablets with additional features, such as a fingerprint sensor or facial recognition, that cost less than $500 include the Apple iPad Air (5th Generation) and Google Pixel Tablet.
Final Words
Choosing the best tablet under $500 doesn't have to be a compromise. These 10 tablets offer a range of features and capabilities to suit various needs, whether you're a student, a professional, or simply in need of entertainment. From Apple's renowned iPad to the budget-friendly Lenovo Flex 14, you can find the perfect tablet that balances your budget and performance expectations.
So, don't let a tight budget stop you from getting the desired tablet. Make an informed choice based on your needs and preferences, and you'll enjoy a fantastic tablet experience without breaking the bank.
You can also check other budget tablets if these best tablets under $500 doesn't fit in your pocket.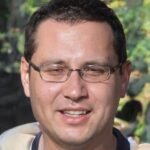 Ben Scott is a prominent technology journalist and reviewer, specializing in tablet devices. He is known for his comprehensive and unbiased reviews of tablets from various manufacturers.
With a deep understanding of tablet technology, including hardware components, operating systems, and software applications, Scott provides clear and informative reviews accessible to readers of all levels of technical expertise.
His attention to detail and in-depth analysis have earned him a loyal following of readers.