Why should you buy a Wacom?
If you ask me, I would simply say that using a Wacom digital tablet has three main advantages: precision, expression, and ergonomics.
Most of us have at least some experience with sketching and writing; the tablet leverages our fine motor abilities by offering us a pen to utilize as input. High-end digital tablets like Wacom have extremely quick response times, making it simple to correctly record even little movements.
However, just knowing that Wacom is one of the trusted brands to look for when buying graphics tablets isn't enough. 
It is tough to keep up with the variety of models and technology upgrades and Wacom is one brand that keeps providing and improving with every tablet they produce.
So on what basis should you and I decide which one to buy?
Since you can't get your hands on all the models and then compare them, I have done it for you. In this article, I am discussing and will point out the various models in an outstanding range of Wacom graphics tablets, the Cintiq's. 
Professional designers and artists looking to upgrade their Mac or PC with a top-notch pen-on-screen creative experience should choose Wacom's Cintiq line. I would also briefly mention that the Cintiq may be completely customized to suit your working style thanks to a flexible stand, customizable ExpressKeys, and Touch Ring.
What Are The Available Options In Cintiq?
Wacom's Cintiq range can be broadly classified into two types: The Cintiq Pro and the Cintiq range.
The Wacom Cintiq is available in two models:
Whereas the Wacom Cintiq Pro comes in four different sizes: 
Cintiq Pro 16

Cintiq Pro 32
Wacom started with the Cintiq Pro models. These were excellent for professionals, be they, designers or artists. However they had one drawback, they were expensive. Because of this, a majority of users weren't able to afford to buy these. They would go for other low-end brands.
Now, to combat this drawback, Wacom came up with an all-new range making the Wacom Cintiq. These were exact replicas of the Cintiq Pro, but a lot cheap in price. Wacom Cintiq provided almost all essential features in itself, and that too at a much cheaper price. 
But how can it be possible that the Cintiq Pro still sells?
There must be something that Wacom provides only to its Cintiq Pro.
And do you need those exclusive features?
Or are these features worth paying the extra bucks over?
Well, this article is all about it. I will take you through all these doubts and by the end of the article, you will have your choice ready. So read along!
Comparison Between Specifications Of Cintiq And Cintiq Pro
Here I am listing the specifications of both the Cintiq range and the Pro models. This will help give you a quick and precise comparison between the two.
Some features make Cintiq Pro stand out whereas Cintiq also provides some exceptional features like the Pro but at a lower price. Read on to decide your choice:
Cintiq 16 and 22
Designed for:

Hobbyists and beginner artists

Resolution:

1920 x 1080p (Full HD)

Drawing surface:

Textured anti-glare film

Screen size(diagonally):

Cintiq 16 (15.6");

Cintiq 22 (21.5")

Connectivity:

HDMI & USB-A

Compatibility: 

Mac or Windows PC

Pen type:

Responsive Pro Pen 2

Pen pressure sensitivity:

8192 levels

Touch function:

No
Cintiq Pro 16, 24 and 32
Designed for:

Professional artists as well as

designers.

Resolution:

3840 x 2160 (Ultra HD-4K)

Drawing surface:

Textured glass

Screen size(diagonally):

Cintiq Pro 16 (15.6");

Cintiq Pro 24 (23.6");

 Cintiq Pro 32 (31.5")

Connectivity:

HDMI & USB-A or C

Compatibility: 

Mac or Windows PC

Pen type:

Responsive Pro Pen 2

Pen pressure sensitivity:

8192 levels

Touch function:

Exclusive to the Pro 24, Pro 32, and Pro 24 Pen & Touch
Analyzing The Similarities Between Cintiq And Cintiq Pro
1. Wacom's Pro Pen 2
Wacom's proprietary Responsive Pro Pen 2 (included), which guarantees almost no lag and a fluid drawing experience with high-precision control, is a feature that all models have in common.
The Pro Pen 2 is Wacom's most powerful stylus and is frequently regarded as one of the best on the market, directly competing with the Apple Pencil.
2. Lacking Shortcut Keys
None of the tablets have shortcut buttons on them, which is another obvious similarity between them. Unlike some tablet manufacturers, who have incorporated shortcut buttons onto the tablet. Wacom enjoys keeping things simple and symmetrical. Therefore, whether you draw with your left or right hand, the process is the same.
The Wacom Expresskey remote is compatible with all Cintiq and Cintiq Pro models for individuals who like shortcut buttons. For those who are unaware, this is a shortcut accessory with a touch ring and a total of 17 customizable buttons. Additionally, it wirelessly connects to the tablet.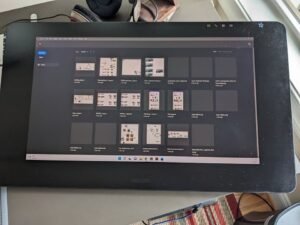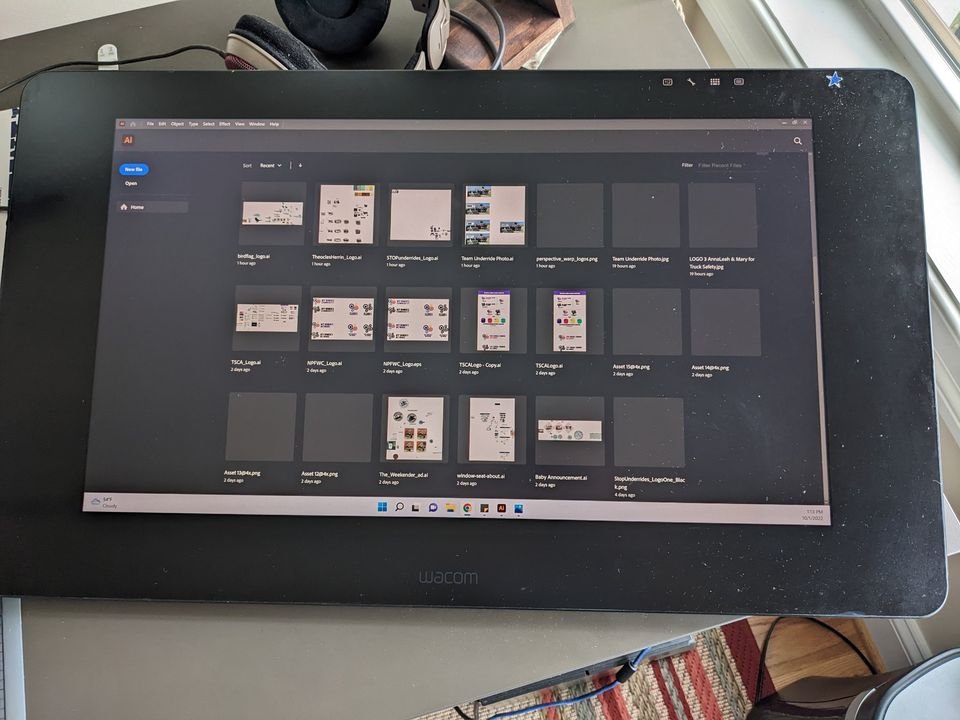 3. Rich Screen Resolution
The maximum resolution for regular Cintiq is full HD, however, Cintiq Pros offer alternatives for larger screens that feature higher resolution 4K displays.
The screens of the Wacom Cintiq 16 and 22 have FullHD resolution. While every other Cintiq Pro, except for the Cintiq Pro 13, has an FHD 4K resolution display.
4. Etched Glass
As opposed to plastic films on Cintiq's, all Wacom Cintiq Pro models have etched glass, which provides a better drawing texture.
5. Color Accuracy
Wacom Cintiq 16 and 22 models have a 96% color accuracy, as do the smaller Cintiq Pro 13 and 16 models. What you get with some of the more recent monitors is comparable to this. However, color fidelity is important as you are purchasing these tablets for drawing purposes.
Color fidelity on the Cintiq Pro 24 and 32 is between 96 and 99% Adobe RGB. The 99% Adobe RGB can display a greater spectrum of colors than the 99% sRGB, which is a significantly inferior standard.
Comparison Between The Cintiq 16 Vs Cintiq Pro 16
I think it will be easier for you to understand the comparison between two models of both ranges rather than stating in general. Here I will tell you about the Cintiq 16 and 16 Pro. The freedom to decide which one suits your conditions is yours but I shall mention my experience using the two.
Comparing based on:
1. Resolution: The changes between the two models are particularly pronounced on the screen. The resolution on the Cintiq Pro 16 may reach 4K. Because your settings may prevent you from getting the full resolution, I say "up to." Even better, I detailed in a post how to use certain cables to obtain the resolution. Here are some references to it:
Cintiq 16, on the other hand, only supports 1920 x 1080 pixels in 1080p resolution. Even though the lesser resolution might not be a deal breaker on its own, some artists would rather have a better resolution.
2. Price: The Cintiq 16 was created to be a cheap Cintiq, so you might choose it in this instance rather than the Pro model.
3. User experience: Both support the same pressure, tilt, and other elements, therefore the drawing experience is fairly comparable between the two. However, because the screen of the Cintiq Pro 16 is laminated, the LCD panel and the glass are created as a single unit.
Contrary to the Cintiq 16 because the Cintiq Pro 16's display is laminated, you should experience reduced parallax while using it (though you will still experience it either way, particularly around the edge of the screen).
Comparison Between The Cintiq 22 And Cintiq Pro 24
Further, I am comparing these two models of Wacom. Read on to get a better comparison and understanding of which one is better according to your needs.
1. Accuracy of the stylus: One of the key distinctions between the Wacom Cintiq Pro 24 and the Wacom Cintiq 22 is the accuracy of pen input. The cheaper Wacom Cintiq 22 has a stylus precision of 0.2 mm compared to the more expensive Wacom Cintiq Pro 24's pen accuracy of about 0.1 mm.
2. Etched Glass: The glass has a matte texture as a result of the etching. As a result of the matte screen's reduction of glare and reflections, you can comfortably operate in a bright setting. The Wacom Cintiq 22 features an anti-glare layer to reduce costs. It has a matte surface with a textured feel, as the name implies, and decreases glare.
Comparing the etched glass to the Cintiq 22's anti-glare film, the etched glass lasts longer and feels better to draw on (almost like paper). On the other hand, Cintiq 22's plastic film may be quickly changed. In comparison to the Wacom Cintiq 22, the Wacom Cintiq Pro 24's texture is harsher when used in real life.
Currently, some people prefer it while others prefer the texture of Cintiq 22 more. So it is very essential to understand your wants and expectations from the tablet.
3. Dimensions: The Cintiq Pro 24 measures 26.65 x 15.5 x 1.9 inches. i.e., your table must have a horizontal space of at least 27 inches. On the other hand, the Wacom Cintiq 22 boasts a 22-inch screen with narrower bezels all around it. Its dimensions are 22.4 x 14.1 x 1.6 in, thus your table must have more than 23 inches of horizontal space.
4. Price factor: One of the key factors driving the Wacom Cintiq 22's popularity among artists is its affordable price. Because who doesn't want to save a few bucks? The Cintiq Pro 24 costs 1.5 times as much as the Cintiq 22.
Additionally, if you want the Cintiq Pro 24's touch version, the price will increase by a few hundred dollars.
Do you desire a better tablet stand?
Adding couple hundred dollars will raise the cost overall.
However, if you want some suggestions for buying a tablet stand, you can also check out our other article which will give you can some amazing insights.
Well, I'd conclude this comparison by citing that you practically get everything you need to get started with Cintiq 22. It already has a very adaptable stand, so there is no need to update it.
Additionally, you don't even need the Expresskey remote if you prefer to use keyboard shortcuts within applications. So if feasibility and ease are your priority, you have your choice. If you are particular about the money you're spending, Wacom Cintiq 22 should be your choice!
Summing It Up
Some artists want to draw in higher resolution, while others don't care because 1080 is plenty for many tasks. In particular, given that resolution prevents icons from appearing extremely small, as in the case of 4K (some applications like Photoshop have the option to scale things up for that reason).
The following Cintiq models enable 1080p :
Cintiq 13HD

Cintiq 22HD

Cintiq 24HD 

Cintiq Pro 13
All of the remaining Cintiq Pro models support resolutions of up to 4K. (3840X2160). The primary problem with 4K is that the proper cables and ports must be used to receive it.
Here are the Cintiq models that support 4K :
Cintiq Pro 16

Cintiq Pro 24

Cintiq Pro 32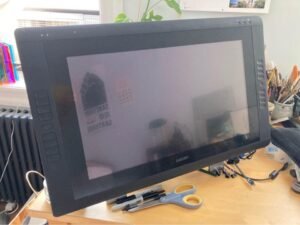 Here are the approximate screen sizes for the various Cintiq models for you to decide better:-
Cintiq 13HD:- 13.3 inches

Cintiq 22HD:- 21.5 inches

Cintiq 24HD:- 24.1 inches

Cintiq Pro 13:- 13.3 Inches

Cintiq Pro 16:- 15.6 Inches

Cintiq Pro 24:- 23.6 Inches

Cintiq Pro 32:- ~32 Inches
There are 4 Expresskeys and 1 rocker button on the Cintiq 13HD (The same goes for the touch version of it). The Cintiq 22HD, on the other hand, boasts an incredible 16 express keys—8 on each side—as well as two touch stripes on the rear.
Similar in design to the Cintiq 24HD, which has one touch ring and five Expresskeys on each side,
Express keys are absent from the Cintiq Pro 13 & 16 models, but you also do not receive the Expresskey Remote. If you want any type of hotkeys, you must purchase them separately. The Expresskey Remote is pre-installed on the Cintiq 24 Pro.
You can also check out some alternatives to Wacom Cintiq on our another article.
Conclusion
I'd conclude by re-stating that the support for the Creative PC Module was a feature that Cintiq Pro 24 & 32 offered that none of the other Cintiq models had. Your Cintiq can become an All-In-One computer with the help of this extra model. For those who desire an all-in-one computer with a Wacom Cintiq inside of it, this is a fantastic feature.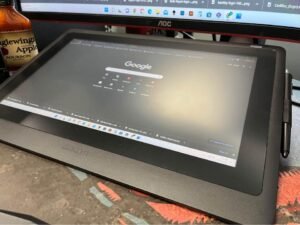 It can be challenging to choose the best Cintiq model, especially if cost is not an issue. Because of this, I sincerely hope that by sharing everything I know about these many Cintiq models, I was able to assist you in selecting the best Cintiq model for your needs.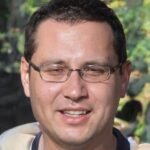 Ben Scott is a prominent technology journalist and reviewer, specializing in tablet devices. He is known for his comprehensive and unbiased reviews of tablets from various manufacturers.
With a deep understanding of tablet technology, including hardware components, operating systems, and software applications, Scott provides clear and informative reviews accessible to readers of all levels of technical expertise.
His attention to detail and in-depth analysis have earned him a loyal following of readers.