Hey guys, I'm guessing you have clicked on this article to change your Name, probably because you never knew about it or bothered to do it. When you get your shiny brand-new iPad, the default name is presumably "iPad," and if you have never considered giving it a word, likely, it's still set at the default name.
Don't worry. It's not a huge issue. But sometimes, in my experience, it does cause some trouble when someone wants to Airdrop a file on your iPad, and there are several other iPads around you. At this point, you will regret your decision not to change your Name.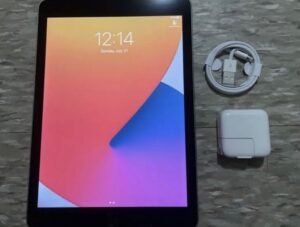 If you want to know how to change the Name of your Name, I welcome you to this guide that will teach you all the stuff related to changing your iPad's Name.
How DoName Change The Name Of Your iPad?
So, let me start here by addressing the most basic question: How to change the iPad name?
The best way to change the Name is by going to Settings > About > Name, clearing the default name "iPad," and typing the new Name for your character. On a side note, if you are unhappy after giving it a new name, you can change it again; name any time you want.
So we discussed how to change your Name briefly. If you want a proper step-by-step method and guide, I recommend you read further.
Steps To Change The Name Of Your iPad?
Now, I will show you a more detailed process to change your theme to another name so it does not leave any loose ends. I will also attach some screenshots that will help to guide you to select what and when.
Open

Settings

on your iPad.

Go to the

General Tab in Settings.

Then go to the

About

Tab.

Now, tap on

Name

.

Tap on the name Text box and delete the text by pressing the Delete key

on your physical iPad keyboard (if you have the extra keyboard accessory) or simply pressing the

X icon

on your on-screen keyboard.

Tap on About to save the new Name of your Name and navigate to the previous page.
Voila! Your iPad's Name has beeNameanged.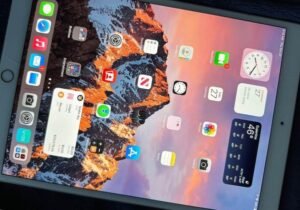 So, now that you have successfully changed your Name, I will explain some of the benefits you will have after doing this step.
What Are The Benefits Of Changing The Name Of Your iPad?
I believe changing the Name is necessary for various reasons. The most convincing explanation is when you have several iPads at your home or use AirDrop often while traveling in public.
Speaking from my experiences, in case if there are several iPads around you (for example, in a class or a family gathering), it might be challenging for you to identify which one belongs to whom, especially in cases if all the iPads have their default name, that is, "iPad" listed as their displayed Name.
You can also check out the benefits of having an iPad.
So, wiNamet further ado, I'll show you some of the advantages/ benefits of changing the iPad's Name to your naming.
1. Personalizing Your Device
Trust me; there is no better way to personalize your device than changing its default name to your unique Name. As a result, you are making it your more private possession. It is Name best way to make your iPad truly yours.
2. Security Add-On
If your iPad gets swapped with someone else with the same model and color option, you can show them it's your iPad because it has your Name. This game layer of security can serve as proof of ownership.
3. Keeping Your Device Name Private
As I have previously said, changing the Name's Name may be necessary if you want it to be recognized in various applications like iCloud, AirDrop, and others, ensuring that your workflow is smooth. You don't have to sit there and find out if your iPad only logged in earlier.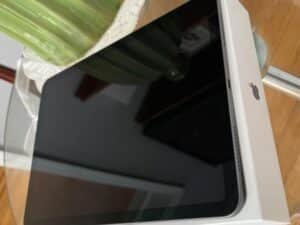 God forbid if someone else logs into your account with the same device and you forget when you logged in from your device, it will be an arduous task to differentiate. Thus, to determine your iPad from others' and prevent publicizing your device type, you may wish to change your iPad's Name to your Name plus yoNameevice's Name, for example- Mark's iPad.
4. Preventing The Wrong Device From Receiving Your Personal and Confidential Information
Let me make you think of a scenario. Think of a situation where the sender wants to transfer a file to your iPad through AirDrop but is confused by other iPads nearby that all have the same Name- "iPad.Namemistake by the sender might put your privacy at risk, and finding which device received the file will be a more complex challenge.
Conclusion
I hope this guide cleared up all your confusion on how to change the Name of an image. It is a straightforward process and will take only a few minutes. I suggest doing it because it improves your device ownership experience.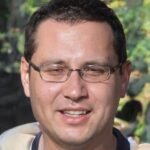 Ben Scott is a prominent technology journalist and reviewer, specializing in tablet devices. He is known for his comprehensive and unbiased reviews of tablets from various manufacturers.
With a deep understanding of tablet technology, including hardware components, operating systems, and software applications, Scott provides clear and informative reviews accessible to readers of all levels of technical expertise.
His attention to detail and in-depth analysis have earned him a loyal following of readers.