What to Look Before Buying the Tablet for Photo Editing:-
It is not only because of the slim design you need to take a tablet, but it is also not the first requirement. You need to mind many other features, such as size and screen with a processor and many other things like accuracy.
The battery life is a must, so take something which can run up to 8+ hours for the best performance. It is more frustrating to wait while editing the photo. Weight and other accessories are also crucial, like pen or external keyboards, etc. It should be fit in your bag and cause no more burden on your other stuff.
And most importantly, the apps you use should be run smoothly on your device so that they may be valuable to you. Processor and RAM should be enough for multitasking, and much of their work can be operated during editing.
Here we add the device which can quickly fulfill your need even in any situation. We also add some budget-friendly tablets for photo editing that work nicely even in the worst case and for beginners who don't want to spend a lot of money on this.
In our list, we add a device from every platform to be convenient for all OS users.
List of Best Tablets for Photo Editing in 2023:-
Microsoft Surface Go 3 is an excellent choice for photo editing for many reasons, which I will tell you further. It is an excellent tablet with great features and runs on Windows 11. 
I was satisfied with its 10.5-inch full-HD display with a 3:2 aspect ratio. With a wide display, all the details were so indulged and magnified. Photo editing on this tablet is enjoyable and convenient.
With an impressive 8GB of RAM storage, the tablet works so fine and smoothly that there are no distortions or disturbances while editing the pictures.
An Intel Pentium Gold CPU powers it. In addition to that, when I added the keyboard with it, my overall experience was enhanced and provided me with an excellent basis for productivity.
Hardware Specifications of Microsoft Surface Go 3
Processor
Intel Core i3
RAM
8 GB
Storage
128 GB
Display
10.5″ Inch display with 1920 x 1280
Camera
WebCam – 8MP
OS
Win 11
Battery Life
11 hours
Weight
1.2 lbs
PROS
Affordable price.
Windows 11.
Battery life.
Compatible with surface pen.
CONS
Not particularly powerful.

Pen and keyboard cost extra.

Only one USB-C port.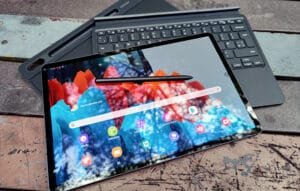 With its outstanding performance and versatility, the Samsung Galaxy Tab S7+ is the best Android productivity tablet out there. Additionally, it supports 5G connectivity as well as being a performance powerhouse that handles multitasking with ease. There are very few good laptop alternatives on the market, especially if you travel or commute often without the need for a hotspot.
Compared to other high-end slates like the iPad Pro, the Galaxy Tab S7+ looks nothing like it. There are three colors available for the Galaxy Tab S7+: bronze, silver, and black. A Book Cover Keyboard Case is not included, so it measures 11.25 by 7.3 by 0.2 inches (HWD) and weighs 1.3 pounds with the keyboard.
Even though it looks heavy, it's well-balanced, so it's easy to hold over time. An S Pen magnetic connector and a thin camera stack can be found on the upper left corner of the device.
The screen on the front has a resolution of 2,800 x 1,752 pixels and a refresh rate of 120Hz. Color accuracy is top-notch, with vivid colors and blacks that are inky and deep. Direct sunlight does not pose a problem for the screen.
The Tab S7+ is powered by Qualcomm's Snapdragon 865 chipset. With Samsung tablets, you can choose between 128GB/6GB, 256GB/8GB, or 512GB/8GB storage/RAM configurations. My unit has 256GB/8GB of storage. Using a microSD card, you can add an additional 1TB of storage to all three. Also, read our full detailed review on this tablet.
Android productivity tablets like the Samsung Galaxy Tab S7+ are among the best available. In addition to supporting 5G connectivity, it's a performance powerhouse that can handle multiple tasks with ease. Samsung One UI adds to the overall experience thanks to its S Pen. This OS prevents the Tab S7+ from reaching its full potential. Despite the tweaks Samsung makes to One UI, it is still an Android device and cannot be compared to the iPad Pro's seamless experience.
Hardware Specifications of Samsung Galaxy Tab S7+
Processor
Octa-Core (3.09+2.4+1.8GHz)
RAM
6 GB
Storage
128 GB
Display
11″ Inch Retina display with 2560 x 1600
Camera
Rear- 13MP | Front- 8MP
OS
Android 10
Battery Life
12 hours
Weight
1.1 lbs
PROS
Powerful Processor
DeX mode
Storage space
Updated S pen stylus.
CONS
Keyboard need to buy seperately
Small keys
The Microsoft Surface Pro 9 is the first tablet, one of the best, for photo editing, but of course, it's my opinion. And the main reason behind my liking is it is the best Windows tablet for photo editing; it didn't disappoint me in any way. There was no stopping my imagination while working on it. 
Its display amazed me a lot, which means the 13-inch widescreen and dimensions of 287mm x 208mm x 9.3mm and weighing around 879g only. The level of clarity was unmatched with its high-definition resolution of 2880×1920 (267 PPI).
Its processing unit proved to be the most ideal-breaking factor for me of this entire tablet. Can you imagine the 12th Gen Intel Core i5 or i7 or Microsoft SQ 3 on the tips of your finger? I was impressed with it, but this processing unit was the additional brownie point. 
This tablet could store my data for around 6 months or so, as it has storage of 128GB-1TB. And in addition to that, it does possess a remarkable battery life of approximately 16 hours or so. Because of this, I could work non-stop to fulfill my projects until the deadline.
Hardware Specifications of Microsoft Surface Pro 9
Processor
Intel Evo i7
RAM
16 GB
Storage
256 GB
Display
13″ Inch display with 2880 x 1920
Camera
Rear- 13MP | Front- 8MP
OS
Win 11
Battery Life
15.5 hours
Weight
1.3 lbs
PROS
Runs Windows 11.

It can be turned into a laptop.

Long battery life.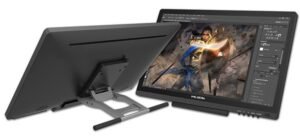 As you might expect from its appearance, the Huion Kamvas GT-191 isn't a standalone drawing tablet. Rather than a monitor, it has a pen display, allowing for a more natural handling of the stylus. A handy tool for graphic designers, however, it comes at a steep price and requires a computer connection. Its IPS display, excellent color reproduction, and 8,192 pressure levels were impressive despite its high price.
Both the display and the bezel of the Huion Kamvas GT-191 are covered in glossy glass. The case is largely constructed from black plastic. The pen display is quite large, and the bezel adds a bit of dimension. However, this is nothing out of the ordinary for a device in this price range.
Featuring a large 19.5 inches Full HD 1920 x 1080 IPS display with great viewing angles, the GT-191 boasts a large display. Due to the IPS display, you can set the angle of the display between 20 and 80 degrees, and colors remain fairly stable. However, you will be able to operate the pen display much easier if you mount it on a flexible monitor arm instead of a stand.
If you're used to a less sensitive device, the GT-191's 8,192 pressure levels will definitely stand out. During my testing, I found the actuation force to be higher than that of Wacom Cintiq premium products, but I didn't regard it as a major fault. Considering its price class, the GT-191 performs far better than expected.
For full detail review you can read our expert's opinion on Kamvas GT-191.
In terms of functionality and performance, the Huion Kamvas GT-191 does a good job of delivering premium builds and performance for a fraction of the price of Cintiq. Shortcut buttons aren't on this tablet, but actually, that's the only downside. When it comes to upgrading from a basic drawing tablet, or a smaller pen display, this is a great option if your budget allows it.
Hardware Specifications of Huion KAMVAS GT-191
Pen sensitivity

8192+ Levels

Active Area
19.5 inches
Input Resolution
5080 LPI
Voltage
100-240VAC ,50/60Hz
OS Support
MAC OS 10.12 or later and Windows 7 or later
Battery Life
USB Powered
Weight
10.58 lbs
PROS
Battery Free stylus.
For professionals.
Cheapest in the segment.
120% RGB.
CONS
Not a standalone tablet.
Installation.
Heavy and not portable.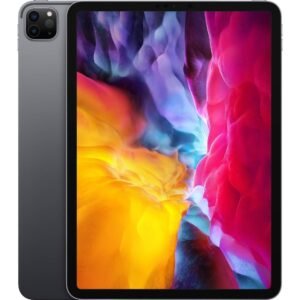 The new iPad Pro has come up with a new plan, a new presentation, and a brand new chipset. At the hour of dispatch, Apple asserted that the new iPad Pros have more force than 80% of the notebooks that are accessible in the market at present.
Along these lines, you can envision the amount of performance it has in the engine. An incredibly versatile product with excellent HDR retina display. The screen quality is like you can do your photo edit without any problem. For those looking for a vivid experience, and photoshop or photo editing then this is the best option for you.
On the network front, the iPad houses a USB 3.1 Type-C port for charging, and it likewise bolsters video-out. Along with the gaming function, the iPad is capable of artwork, watching movies or TV shows, and many more. It gives a thriving competition in the market. For more details, you can also read our full review.
The new iPad Pro impresses everyone with an 11″ Retina show which offers bounty space to open two applications next to each other. If the 11″ doesn't fulfill, at that point you can choose the greater 12.9″ variation.
Our present competitor packs a goal of 2388 x 1668 pixels which guarantees that you see very sharp visuals while editing photos or any the things. Apple is the first in the business to bring a tablet with such a high-invigorate rate show. The expansion of the 120Hz revives rate would persuade a ton of possible versatile gamers.
The iPad Pro highlights Apple's most recent A12Z Bionic clubbed with 7-core designs which together offers the best gaming exhibition in the business. It is a reliable product for all the photographers as they fulfill all the demands, it has been paired with the best iPad Pro.
It has a very powerful processor and long battery life, if you are doing editing for a long time then its battery can help you a lot. In contrast to its forerunners, the iPad Pro passes up a major opportunity an earphone jack. One might think about purchasing wireless Bluetooth earphones or the ones that are compatible with USB Type-C.
This tablet is quite expensive and can't be affordable for all the photographers.
Hardware Specifications of Apple iPad Pro 11
Processor
Apple A12Z Bionic
RAM
8 GB
Storage
128/256/512 GB, 1TB
Display
11 Inch display
Camera
Rear- 12MP+10MP | 7MP
OS
iOS
Battery Life
11 hours
Weight
471g
PROS
For professionals.
Display quality.
Features.
CONS
Expensive.
Installation.
Heavy.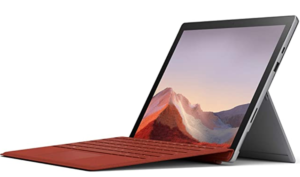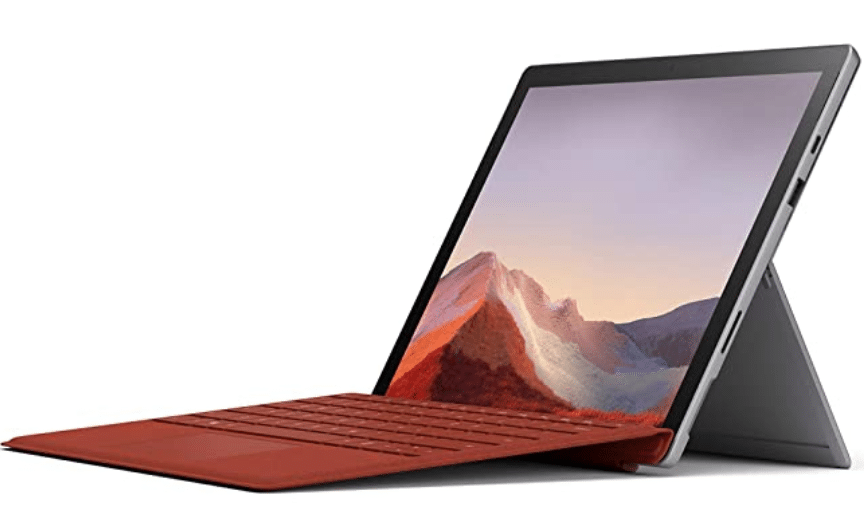 Microsoft Surface Pro 7 is an amazing machine with great efficiency. For the editors, its pixel can help a lot and the keyboard system can help in 2 in one job as if you are part-time or just a hobby then best for you. Its weight is very attractive and helps to make your setup moveable.
There is no uncertainty, it is the best 2-in-1 out there, however, how can it perform with regards to photoshop or editing? Let's find out.
If you have cash and your necessities remember working for the go, at that point indeed, it merits spending. It offers the top tier execution, and the adaptability of the Windows working framework won't let you down. The structure has many coordinating components to its predecessors.
The processor is much better and runs your applications very well without lagging. The kickstand help to set the system or with any range which is suitable for your eyesight. The color combination and its accessibility are just awesome help a lot while editing and doing a major pixel job.
Beginning with the performance, the Microsoft Surface Pro 7 accompanies Intel Core i5 and i7 processors. The Intel i5 begins at $830, which is astounding, yet anything over that for a tablet that will be utilized only for gaming isn't suggested.
On the base i5 variant, the greater part of the photo editors will run easily. In any case, runing heavy apps would raise a ruckus.
As far as the battery life is concerned, the Surface Pro 7 offers a conventional 10.5 long stretches of onscreen time, which is fantastic for a windows machine.
The ports don't keep the most recent guidelines. The Non-appearance of USB-C/Thunderbolt is an enormous drawback when you are spending an astounding $700 on a tablet. Try not to use this product as a gaming device.
Hardware Specifications of Microsoft Surface Pro 7
Processor
10th Gen Intel Core i3/i5/i7
RAM
4/8/16 GB
Storage
128/256/512GB, 1TB
Display
12.3″ Inch display with 2736 x 1824
Camera
Rear- 8MP | Front- 5MP
OS
Window 10 Home
Battery Life
10.5 hours
Weight
775g
PROS
Runs Windows 10

It can be turned into a laptop

Long battery life
CONS
Accessories cost extra

Little bit heavy weight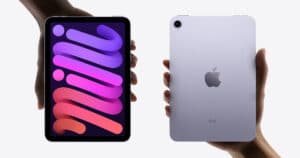 Android is very flexible and cost-effective, it brings impressive services, right? But we cannot deny that iOS is any less. In terms of security, or camera qualities you cannot back down iOS, because of its brilliant performance and brand commitment.
The Apple iPad Mini 4 is a more diminutive, marginally less incredible iPad Air 2. That is essentially all you have to think about this tablet, the 8.3-inch screen model which has been accessible since October 2020.
I began plunking down with the Mini 2021 once more, hefting it around consistently in my sack, perusing books on it – and in any event, utilizing it to accomplish work. The Apple iPad mini 4 comes with an 8.3-inch amazing retina display with a resolution of 2048 X 1536 pixels.
This amazing tablet is powered by a dual-core A15 chip with quad-core graphics for an eye-catching graphics experience. This graphic can helps a lot to the professional photographer.
For all photography lovers, the tablet has 12 megapixels I sight camera, and if you are an editor so you can edit so well in any mode.
The Apple iPad Mini 2021, similar to the iPad Air 2, has had a tad of thickness shaved off contrasted with its antecedent to make it significantly progressively versatile, and the weight is decreased in like manner. Less weight so easily handles for a longer time.
For more details you can read our review on Apple iPad Mini 2021 form our experts.
Hardware Specifications of Apple iPad Mini 2021
Processor
Apple A15 Chipset
RAM
4 GB
Storage
256 GB
Display
8.3-inch Retina display with 2048 x 1536 Resolution
Camera
Rear- 12 MP | Front- 12 MP
Operating System
iOS 15
Battery Life
10 hours
Weight
0.65 lbs
PROS
Apple Pencil support
Best app selection
Good Battery
TrueTone screen welcome
Solid performance
CONS
Pricer than 9.7-inch iPad
Here we have the new opponent in the field of the tablet which may bring the new evolution. This is Microsoft Surface Go the latest version, a low cost detachable Windows-based device, and can be easily converted into a laptop. For photo editor the apps run very well, pen can help for the detailed editing and for pixel works.
If you like to use windows so this is the best option and under budget. About $400 range best for the beginner photographer, if you can spend quite more then you can switch to pro 6 or pro 5.
It's perfect for all your daily tasks and compatible too. Its weight is less as compared to the other. Pen used in this also lightweight with greater sensitivity and feels natural. Attached with a multitasking removable keyboard with 4GB of RAM and 128GB SSD. The 4096 pressure point responds to the lightest touch even to any pixel of the photo.
One of the best tablets for photo editors, just like other tablets you don't need to do other pc work at other devices when attached to the keyboard it works the same as a laptop or a personal computer. Many other features are embedded in it like a detachable keyboard that can turn it into a laptop and a smart surface pen which can be used as a copy or drawing tablets too.
Its processor makes it compatible with almost every app and better for day to day execution, at least the device can execute every app designed for Windows 10 natively without major issue. Pressure sensitivity is good (4096), size is 9.7 x 69 x 0.3, Along with keyboard surface light pen is also with it for better creative work like drawing, sketching, etc.
If you want to know more then read our Microsoft Surface Go 10 review from our experts.
Hardware Specifications of Microsoft Surface Go 10"
Processor
Intel Pentium Gold Processor 4415Y
RAM
4 GB
Storage
64 GB
Display
10 Inch Retina display with 1800 x 1200
Camera
Rear- 8MP (Webcam)
Operating System
Windows 10 Home
Battery Life
9 hours
Weight
1.15 lbs
PROS
Portability
Excellent Battery Life
Keyboard Works Very Well
CONS
Dongles
Price For Upgraded Model Is A Bit High
Unfavorable Repairability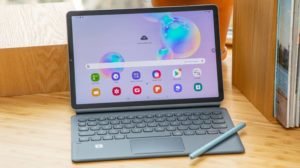 Here we wait for the Samsung for many reasons that can make it best for photo editors. The compact look and its processor helps a lot to get that requirement.
This is a premium tab that boasts excellent performance levels thanks to its Snapdragon 855 chip and the best thing nowadays, it has a Super AMOLED display and this made up to bring it in a segment of a tablet for photo editors, screen quality is amazing and no any high-quality photo can splits or spread so that their pixel is not visible. For multipurpose use this is the best option, everyone knows that not every time you can edit your photo so for multi-tasking or for entertainment this is the best option from Samsung.
As a result, it's fantastic for media playback in particular, and a bonus is the inclusion of HQ AKG-tuned speakers. Its keyboard is not attached with ot but no problem you can use its touch for editing.
Although many rivals sell these accessories together with the tab if you switch to Samsung then you dot need to go for others. Under the hood, it is powered by Snapdragon 855 with Adreno 640 graphics. RAM is much better 6GB – 8GB, and full HD display. Since it has android 9 but can be upgraded further.
Hardware Specifications of Samsung Galaxy Tab S6
Processor
Octa-Core(2.8GHz+3×2.4, 4×1.7)
RAM
6 GB
Storage
128 GB
Display
10.5″ Inch Retina display with 2560 x 1600
Camera
Rear- 13MP | Front- 8MP
Operating System
Android
Battery Life
15 hours
Weight
0.92 lbs
Still want to know more?? Read our expert's Review on Samsung Galaxy Tab s6.
PROS
Powerful Processor
DeX mode
Storage space
Updated S pen stylus.
CONS
Keyboard need to buy seperately
Small keys
One more suggestion if you can invest few more dollars:-
Frequently Asked Questions:-
Which tablet has the best displays for photo editing?
Many tablets are available in the market. The best tablet for editing photos for professionals, students, and even amateurs is Microsoft Surface Pro 8.
Do I need a high-end tablet for photo editing, or will a budget tablet suffice?
You can go for either of the tablets, but all you have to keep in mind is if it's for your starting practice, go for the budget tablet, or if you are seeking absolute precision, then a high-end tablet would be the best option like Samsung Galaxy Tab S7 FE.
What are the best tablets for photo editing on the go?
Now, a question arises: Which tablet to opt for instant photo editing? In that case, a tablet with a fantastic processor is required; for ease and convenience for the user for that, you can go for Samsung Galaxy S8 Tab Ultra or Microsoft Surface Pro 9.
What are the best tablets for photo editing with a stylus?
Stylus becomes a necessary accessory when you seek wonderful edited photos and pictures. Because the stylus does help a lot in fine-tuning and removing any minute imperfections if any exist. It can be well achieved in Wacom Intuos Pro Medium.
What is the best tablet for photo editing with a keyboard?
Tablets are self-sufficient in almost every possible way; however, when keyboards get attached, the feasibility and productivity double-fold. Now, a tablet that goes well with a keyboard is Microsoft surface pro 8.
Can I use any tablet for photo editing, or do I need a specific model?
There is no need to seek out a specific tablet while looking for a photo editing one for fun; however, if you are serious about it, then why not go for the best instead of roaming around in circles with average devices, so, for the serious bidders, Microsoft Surface Pro 9 is one of the best photo editing tablets .
What are the best tablets for photo editing with Adobe Photoshop?
Adobe Photoshop is the most basic photo editing app that can be used by almost everyone, regardless of their experience in this particular field. So, the tablet that does work well with Adobe is Microsoft Surface Pro 7.
What are the best tablets for photo editing for beginners?
The best answer is a tablet with a widescreen display, light weighing, and smooth processing is all that's needed. So, this Microsoft Surface Pro 7 or Microsoft Surface Go tablet can be a good option.
Conclusion
As far as I can remember, I could only edit photos from my tablet a few years ago. I used it only for sharing interesting photos on social media. A photo editing tablet with the best processing power and the most applications was still restricted in terms of its capabilities.
The rise of mobile photography and cloud storage has diminished the need for computer-based photo editing when you can instead use a tablet to edit your pics. Before 2021, even the fastest tablets weren't fast enough for photo editing in Lightroom and Photoshop, but now you'll need to decide whether you should use a laptop or tablet for photo editing. Graphics tablets are as powerful and fast as a mid-range or high-end laptop, so they can easily replace a laptop or desktop computer in your workflow.
We hope you like our article on the best tablets for photo editing. We add products of every range so easy to buy for any type of user. But we recommend using Microsoft or Apple if you are a professional and have a good budget.
These tablets are made for multitasking so you can use it with any other work like office use, tablet for college students or drawing tablets, etc.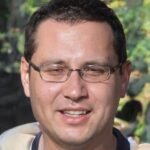 Ben Scott is a prominent technology journalist and reviewer, specializing in tablet devices. He is known for his comprehensive and unbiased reviews of tablets from various manufacturers.
With a deep understanding of tablet technology, including hardware components, operating systems, and software applications, Scott provides clear and informative reviews accessible to readers of all levels of technical expertise.
His attention to detail and in-depth analysis have earned him a loyal following of readers.