As an avid tech enthusiast, I've always been on the lookout for the best Chinese tablets that offer a perfect blend of innovation, affordability, and top-notch performance. In this guide, we'll dive into the world of these tablets, exploring their incredible features, impressive specifications, and how they've made a significant impact in the tech market.
The Chinese tablets have earned their reputation by consistently delivering exceptional user experiences. With stunning displays, powerful processors, and a wide range of features, they cater to a diverse audience. I'll take you through a journey of discovery, shedding light on the most prominent Chinese tablet brands, their standout models, and what makes them the top choice for those seeking reliable and feature-rich tablet solutions.
Whether you're a student, professional, or just someone who enjoys staying connected on the go, you're about to uncover the finest options that the Chinese tablet market has to offer, ensuring you make a well-informed decision when it comes to your tech investments.
Lenovo Tab M10 Plus - Best Chinese Tablet
If you love to use android devices then there are many Chinese tablet, but you can get the latest Android 9.0 with a standard 10″ display. All new devices have the best rating on amazon of 4.5 out of 5.
We would like to recommend this device to you. We found this as the exact match for "best chinese tablet". It has everything a budget tablet should have. You can have a look over it from here.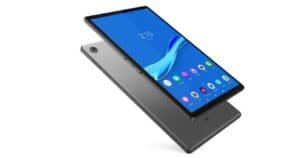 Some of its key features are:
10.3 Inch Android 9.0 Tablet
2.3 GHz Octa-Core Processor
64 GB Internal Space
8+5Mp Camera
Children's Corner, Grey
Due to the aforementioned characteristics, Chinese tablets are quite popular in the market all over the world. They offer some substantial features at a price affordable to everyone.
List Of 8 Best Chinese Tablets in 2023:-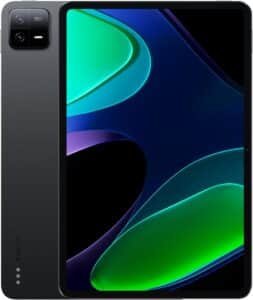 When venturing into the realm of the best Chinese tablets, the Xiaomi Pad 6 instantly stands out, and for all the right reasons. Sleek and lightweight, this tablet exudes a modern charm without compromising on robustness, thanks to its Gorilla Glass 3 protection.
Its 11-inch IPS LCD screen is a world of vibrant visuals that indeed come to life. With an impressive 2880 x 1800 resolution, boasting 309 PPI density, and support for both HDR10+ and Dolby Vision, every frame is a treat for the eyes. Adding to the visual delight is its 144Hz 7-level variable refresh rate, ensuring seamless transitions and saving energy, and a 550 nits brightness, perfect for any lighting condition. Plus, with the TUV Rheinland Low Blue Light Certification, it's clear that Xiaomi has prioritized users' eye comfort.
Diving deeper into its internals, the Xiaomi Pad 6 is powered by the Qualcomm Snapdragon 870 Octa-core processor, teamed with the Adreno 650 GPU. This combination ensures swift multitasking and immersive gaming experiences. On the audio front, the quad stereo speakers with Dolby Atmos encapsulate you in a rich sound environment, enhancing every video or music playback.
Lastly, the battery deserves a special mention. Housing an 8840mAh powerhouse, it guarantees up to 12 hours of video playback, ensuring your binge-watching sessions go uninterrupted. And when it's time to juice up, the USB Type-C 33W fast charging ensures you're back in action in no time.
Overall, the Xiaomi Pad 6 is more than just a worthy contender in the Chinese tablet market – it's a testament to how top-notch features can be offered without the hefty price tag.
Hardware Specifications of Xiaomi Pad 6
Processor
 Qualcomm Snapdragon 870 Octa-core
RAM
6/8 GB
Storage
128/256 GB
Display
11-inch IPS LCD (2880 x 1800)
Camera
Rear – 13 MP | Front – 8 MP
OS
Android 13
Battery Life
Up to 12 hours
Weight
490g
PROS
Great display quality
Excellent battery life
Flagship performance
Lightweight and Portable
CONS
OS is not an authentic Android
No headphone jack
No fingerprint sensor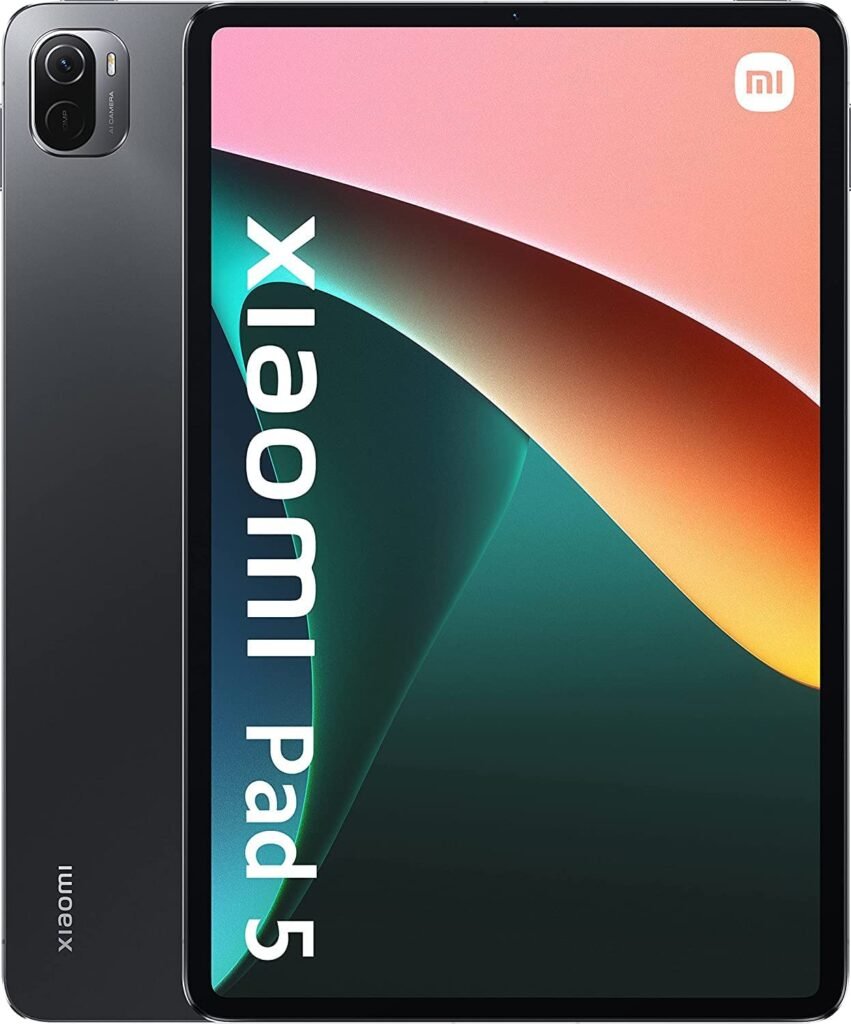 It is guaranteed to suit your demands in various circumstances thanks to its huge 11-inch screen, elegant appearance, and top-of-the-line configuration.
Because of the high 120 Hz refresh rate and Qualcomm Snapdragon 860, your experience will be incredibly fluid. You have all the power you need, thanks to the huge 8720 mAh battery.
The experience of using this tablet has been excellent. I originally purchased this tablet because of the fantastic screen and 120 Hz refresh rate, which makes it ideal for playing games. A tablet can easily hear the speakers because they are excellent and very loud.
The Williams Pinball, Pinout, Inks, and Pinball FX games I play on this screen are for a mini pinball machine. With all those games running at 120 Hz, it runs them well, making them appear and play incredibly lifelike. Any of those particular games don't cause me to stutter.
Many of the streaming videos I've seen and other games I've played have run quite well. At least in VUDU, Atmos and Dolby Vision perform just as they should. Despite not knowing precisely why I believe Netflix needs to support Dolby Vision more effectively. There may soon be a remedy. If you want to enjoy yourself while saving money, you should buy this Android tablet. Currently, all they need to do is update it to Android 12.
Hardware Specifications of Xiaomi Pad 5
Processor
 Qualcomm Snapdragon 860 Octa-core
RAM
6 GB
Storage
128/256 GB
Display
11-inch WQHD+ (2560×1600)
Camera
Rear – 13 MP | Front – 8 MP
OS
Android 12
Battery Life
Up to 12 hours
Weight
511g
PROS
Great battery life
Excellent screen quality
Value for money
Excellent touch
CONS
OS is not an authentic Android
Above-average sound quality
The charging cord for the electric current is not included with the device
It lacks sharpness or needs to be more precise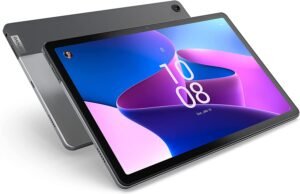 Lenovo is Chinese multinational company. The Lenovo Tab M10 Plus 3rd Generation Android Tablet is one of the best Chinese tablets because it allows us to consume more and study more effectively.
With its striking and modern aluminum chassis that is just 0.29″ thin and weighs as little as 1.03 lbs, this handy 10-inch tablet is lightweight, light, and goes everywhere you do. Additionally, it is solid and practical.
Before this tablet version was released, I had my eye on it for a few months. I've had it for a few months, and I mainly use it for webtoon apps, Crunchyroll, Manta, and other streaming services. So far, I genuinely adore it.
The speakers' sound quality is excellent, the screen is perfect, and it can play most games without problems.
Bluetooth is the only source of contention. Because of bad Bluetooth connectivity, I cannot watch anything uninterrupted, even for one hour; it automatically disconnects from the device. It happens about every 15 minutes, so I usually use wired headphones or cast to television.
Without a doubt, this would have received a perfect score of 5 stars if it had not had this Bluetooth problem.
Hardware Specifications of Lenovo Tab M10 Plus Gen 3
Processor
MediaTek Helio G80
RAM
3 GB, 4 GB
Storage
32GB, 64 GB
Display
10.61″ 2K (2000×1200) IPS LCD
Camera
Rear – 8 MP | Front – 8 MP
OS
Android 12
Battery Life
Up to 14 hours
Weight
465g
PROS
Excellent battery life
Excellent picture quality;
Swift execution
Reasonable cost
CONS
No long-term updates
Limited storage options
Limited processing power for intensive tasks
Owners of the Lenovo Tab M7 Gen 3 tablet now have a one-stop, personalized home for their preferred entertainment. On a brilliant IPS display, you have access to anything from movies and TV shows to games and books.
I purchased this when it was initially released. This was the ideal choice because I wanted a tablet, mainly as an e-reader. After all, I already own books on Kindle.
It includes Android 11 (Go Edition). Although the differences between the standard and the Go Edition are partially transparent, the latter appears better suited for tiny tablets (2 GB of RAM or less) with streamlined functioning for faster processing and energy conservation.
This functions effectively, quite quickly, and responsively, with sufficient RAM for my requirements and an expendable SD card. The music and the image are both sharp and clear.
Lenovo was selected as a result of its long history and solid reputation. Buying a lesser-known brand gives you pause, especially after reading the reviews. I would give the highest recommendation to anyone looking for a high-end, reasonably priced, portable tablet.
Hardware Specifications of Lenovo Tab M7
Processor
MediaTek quad-core processor
RAM
2 GB
Storage
32 GB
Display
7″ IPS display with 1280 x 800
Camera
Rear- 2MP | Front- 2MP
OS
Android 11 Go edition
Battery Life
Up to 10 hours
Weight
0.77 lbs
PROS
Affordable pricing
Lightweight and Portable
Good battery performance
Renowned and well-known brand
CONS
Smaller display size
Limited processing power
Limited camera capabilities
Limited RAM for multitasking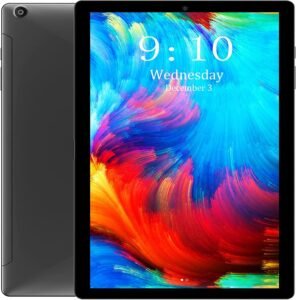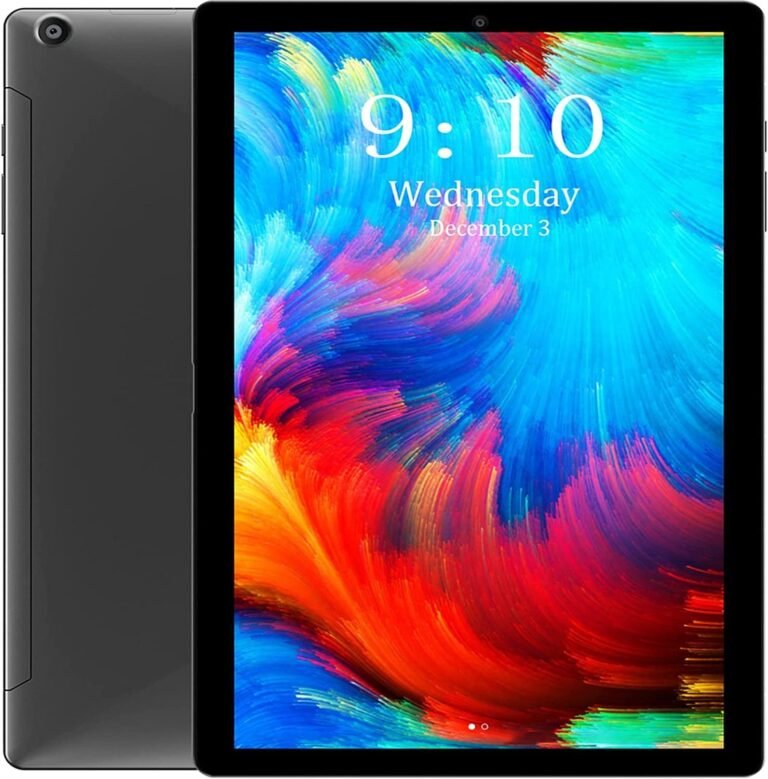 The former LG V521, which had a T-Mobile data plan, was replaced with this tablet. It satisfies my basic needs of at least 6GB of RAM (this should be the very minimum for all devices by now), 128GB of storage, and an LTE modem so that I can use it as an ultraportable workstation when traveling without having to carry the heavier, bulkier laptop.
This review is being written using the second Chuwi tablet I am currently using. The first tablet I bought had a bug where it would connect to the T-Mobile network, but then after about 5 minutes, it would get stuck in a connect/disconnect loop. The Mobile Data and SIM Toolkit apps would then fail due to the attempt to re-provision themselves.
Nothing worked, not even wiping the tablet or attempting some online advice. It wasn't fixed after I switched SIM cards (just in case).
I contacted Chuwi Support from this point onward. Impressively, they responded late that business day with an explanation of what was happening and their approval for Amazon to replace the tablet after I had described the situation and provided images of the problem.
Even more impressive, as an apology for the damaged tablet, they also sent along a complimentary folio keyboard/touchpad case for this tablet.
Hardware Specifications of CHUWI HiPad X
Processor
Unisoc Tiger T618
RAM
4/6 GB
Storage
128 GB
Display
10.1-inch IPS (1920×1200)
Camera
Rear – 8 MP | Front – 5 MP
OS
Android 11
Battery Life
Up to 10 hours
Weight
550g
PROS
Great tablet for the price point.
Excellent battery life
Easy to use
It offers a large, bright, and sharp 10-inch screen
CONS
Average speaker quality
A few keystrokes on the folio keyboard occasionally fail to register.
The LTE modem is slow.
Although the tablet is quick, the battery drains far too quickly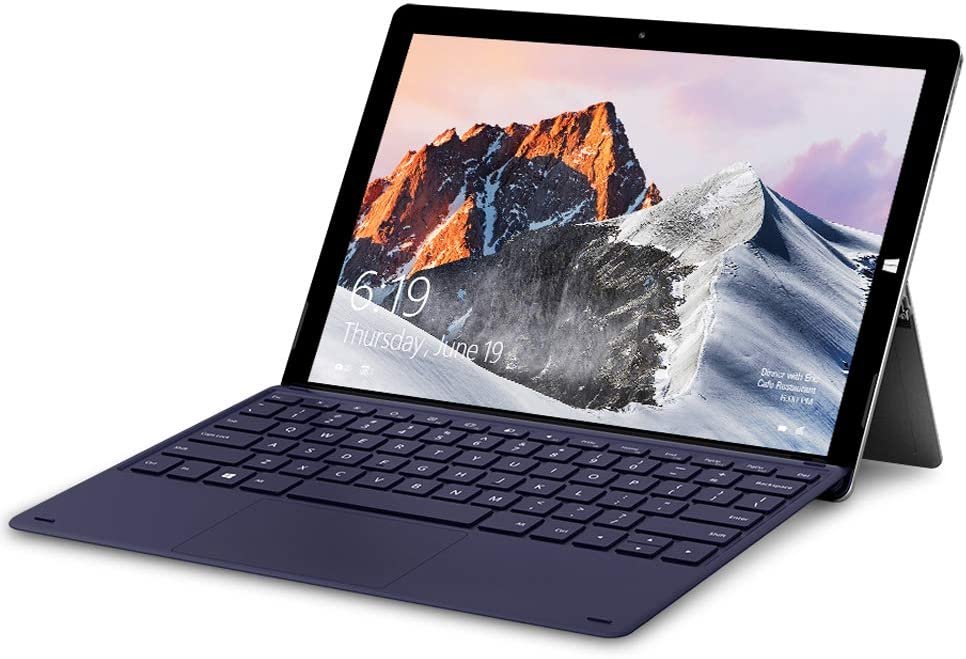 The Teclast X6 Pro is a Windows 10 2-in-1 tablet with 8 GB of RAM, a Intel Core M3-7Y30 processor, and an astonishing 12.6-inch completely laminated screen with 2880 x 1920 resolution.
It can accommodate up to 2TB of SATA3 M.2 2280 drives and features an SSD hatch on the back for simple upgrades. For this model, a stylus and a type-cover keyboard are options.
I have previously acquired Teclast memory sticks, power banks, and SSDs without problems. Teclast is a good firm that has been operating for at least ten years.
They are well-known, and, to be honest, they sell a lot of excellent computer equipment, but in this case, the product's performance fell below expectations.
If the processor had an essential speed of 2.2 GHz, as implied by the listing, I would consider purchasing this computer again. In addition, it is unreasonable to expect non-tech-savvy individuals to ensure that all the software is up-to-date.
The X6 Pro runs full Windows 10 and has a great screen, decent battery life, and good acoustics. Unfortunately, this computer's processing performance could be better. Some people might have had a better experience, but in this case, I don't believe a replacement would result in better results, so I'm returning the item.
Hardware Specifications of Teclast X6 Pro
Processor
Intel Core M3-7Y30
RAM
8 GB
Storage
256 GB
Display
12.6-inch IPS (2880 x 1920)
Camera
Rear – 5 MP | Front – 2 MP
OS
Windows 10
Battery Life
Up to 8 hours
Weight
860g
PROS
Versatile 2-in-1 design (tablet and laptop)
Suitable for basic productivity tasks
Multiple connectivity options (USB-C, USB-A, etc.)
Runs full Windows operating system
CONS
May not receive long-term updates
Limited processing power for intensive tasks
Limited compatibility with demanding apps
If you need to take handwritten notes, this tablet has laptop-like functionality, fully functional Windows, a long battery life, portability, and, most importantly, has all of that on a budget.
The battery is excellent; although I can't speak for its lifetime, I can work for more than six hours on a single charge. It lasts for so long that I cannot keep track of the time; it might even be 8 to 10 hours.
Once you get rid of all the window clutter, it feels very clumsy. I'm referring to Skype, Cortana, all the animations, and pointless background activities. This device is not a light-speed vehicle.
The performance of Zoom is acceptable, but if you share your screen, it becomes a bit jerky. This is acceptable as long as you're working on regular tasks and not computing figures or playing video games.
Just get used to the strange power button. It would become unmanageable if it were any more significant. Yes, it would be ideal if the screen filled the entire computer, but at this price point, I'm happy that it has a color screen.
There's nothing special about the pen; it works fine. Even though it works just as well without electricity, it can be charged. The two buttons are helpful because they make certain chores more manageable, including erasing.
I've tried slower, more dated, and uncomfortable note-taking apps before. Try it out because Microsoft has made significant advancements.
Hardware Specifications of Chuwi Hi10 X
Processor
Intel Gemini-Lake N4120 CPU
RAM
6 GB
Storage
128 GB
Display
10.1-inch IPS (1920 x 1200)
Camera
Rear – 5 MP | Front – 2 MP
OS
Windows 10 Home
Battery Life
Up to 8 hours
Weight
600g
PROS
Long-lasting battery
Whole Windows OS
No need to charge the pen.
A better price perspective
CONS
The HDMI port needs to be fixed.
The keyboard is utterly worthless.
Nowhere can I locate replacement chargers.
The trackpad's length is shorter.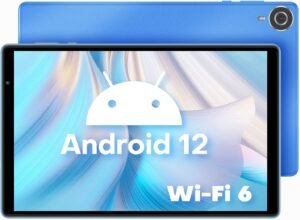 This tablet is fairly new in the market and it is quite feature enriched. This Chinese tablet is available at a reasonable price and works well to provide a similar set of functions. The only difference between them is that one is a Chinese product while the others are the samples of big brands. The structure contains a body that is made up of metal, the body backs up the 10.1-inch high-resolution display. 
The tablet is quite sleek and has a width of 7.5 mm. It was quite astonishing that the weight of the tablet could go as high as 543 grams.  What felt to us was it's 10.1 on-screen. The tablet runs on a Allwinner A133P 1.8GHz 4-core CPU SOC processor which is located inside its body.  The manufacturer provides 3 GB of Ram and 64 GB Of Internal Storage.
The processor can easily handle basic tasks like browsing, video streaming, light games, etc. But it can't handle graphics-intensive games and heavy multitasking. The tablet supports 4G connectivity. A fingerprint scanner will help you to check its contents gracefully.
One great thing about this tablet is that it is faster than fellow Android devices. You may count windows as an exception though.  It is not the best tablet but it is a good mid-range device that can quickly perform some basic functions.
Hardware Specifications of Teclast P25T
Processor
Allwinner A133P 1.8GHz 4-core CPU
RAM
3/4 GB
Storage
64 GB
Display
10.1-inch IPS (1280 x 800)
Camera
Rear – 5 MP | Front – 2 MP
OS
Android 12
Battery Life
Up to 6 hours
Weight
543g
PROS
Good display quality
Slim bezels and lightweight
Latest Wi-Fi and Bluetooth Technology
Kid's friendly
CONS
Average battery backup
Average performance
Slow charging
Frequently Asked Questions:-
Should I trust Chinese tablets?
We know that privacy is a myth, but we still want it. Every brand guarantees 100% security, but I don't think so. But using any device nowadays means we provide the data anyway. So yes, you can trust Chinese tablets.
Are these Chinese tablets of good quality?
Yes, these Chinese tablets are of good quality and provide customers with quality features at a reasonable price.
What are the best Chinese tablets for gaming?
The Teclast X6 Pro, Xiaomi Pad 5, and Huawei Matebook X Pro Signature Edition are excellent gaming laptops due to their quick processing speeds and long battery life.
What are the best Chinese tablets for students?
According to the specifications, Lenovo M7 and Lenovo M10plus are the best Chinese tablets for students since they help take notes and provide excellent online reading.
What are the best Chinese tablets for reading e-books?
The best tablets for e-book readers include the Lenovo M7, the CHUWI Android 11 tablet, and the Telecast X6 Pro since they have longer battery life and superior screen quality.
What are the best Chinese tablets for drawing and graphic design?
As devices that offer good screen quality and long battery life at the most affordable price range Telecast X6 Pro, and Xiaomi Pad 5 stand out.
What are the best Chinese tablets for watching movies and TV shows?
Due to their excellent audio and picture quality, the Huawei MateBook Signature, Xpro Signature, and Xiaomi Pad 5 are the leading contenders for buyers.
What are the best Chinese tablets for business and productivity?
They offer more storage space, quicker processing, and longer battery life than the Xiaomi Pad 5 for business and productivity.
What are the best Chinese tablets for kids?
As devices that offer quick processing, long battery life, and high-quality screens, consider the Telecast X6 Pro for kids.
What are the best Chinese tablets for seniors?
The finest laptops for seniors include the Huawei MateBook Signature Xpro Signature and Lenovo M10 Plus.
Is Teclast tablet a good brand?
This tablet is good, but I would like to suggest LENOVO over any other Chinese brands instead of. But Teclast is also a good and reliable brand if you can move over a certain amount.
Final Words
We have tried our best to list some of the best Chinese tablets currently in the market. If your eyes meet a tablet that is not on our list but seems excellent to you, you can go for it because we can't possibly list every tablet on our site. You can also choose tablets from the options given in the list. I noticed that Chinese products are getting better day by day.   
Your choice depends on the kind of tablet that you seek.  Some people want a lightweight tablet while other people may want a tablet to run the most complex of functions.  Fortunately, there are ample options you can choose from. I hope that this article has helped you.
Howdy Geeks, I'm Andrew, a young passionate blogger, Tech Freak & a Gadget Lover. I help people in buying them the best tablet devices