Here we have the new opponent in the field of the tablet which may bring the new evolution. This is Microsoft Surface Go the latest version, low cost detachable Windows-based device, and can be easily converted into the laptop. Windows lovers can easily get this for any reason. This is just a basic range device, if you want some more configuration then buy Surface Pro 5 or 6 which is just slightly above the $500.
In brief it is smaller and also in the budget where you can experience the Windows platform in the tablet. Somehow processor may be much better but good enough, easily run every apps and function.
Microsoft Surface Go – Overview
From outside its same as its previous version of Pro series solid and stylish. Slightly round from the corner and provide more handgrip to the corner of the device. Its stand helps a lot to put it at any angle up to 165 degrees. Have both front and rear cameras fr the smart users and photo lovers.
Due to its stylish design every one looks so professional in this and also very comfortable for college and office users. Easy to put in bags and cause no weight at all. Supports smart pen which can also use to draw or to write over it which is one of the best features in it so now you can utilize in many other ways. But the only bad is its Surface Pen is not included with the set you have to buy it separately which costs you a few dollars more.
Specifications:-
Screen- 10″ LCD 1800 x 1200 at 217 PPI
Processor- Intel Pentium Gold
RAM-  4/8 GB
Storage- 64/128 GB
Camera-  5MP Front and 8MP rear
Weight- 1.15lbs
Design
Design is much better than another device of the same range. Weight is too normal of 1.15lbs, excellent stand and all, the overall design is good and Microsoft puts lot of effort into it. Edges are fine and audience-friendly. Kids can easily go through this as the edges are quite more comfortable and easy to handle. The other version are also good at this point of view.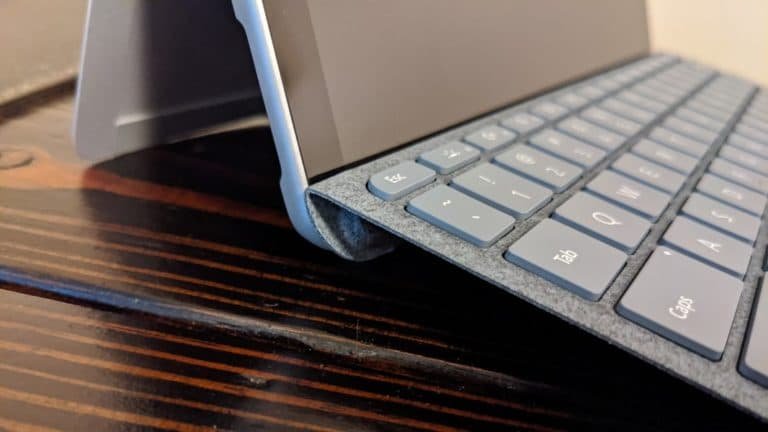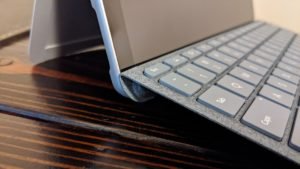 No doubt this is made for the professional except its size, sometime there will be a disadvantage of it. The hinges are very durable can bend nearly 165-degree which gives a comfortable angle for movie, drawing and writing purposes. The USB-C port helps a lot for fast charging and data transfer, miscoSD port which can help to upgrade the storage according to the need of users. any other expensive tablets don't have it and keep struggling to make work on it. One other port is also there to expand the screen to another device to screen.
Display and Audio
The display is 10″ LCD FHD display for every purpose, the intensity is better to see many things on the screen. Games also give a better experience of screen shine and crystal clear.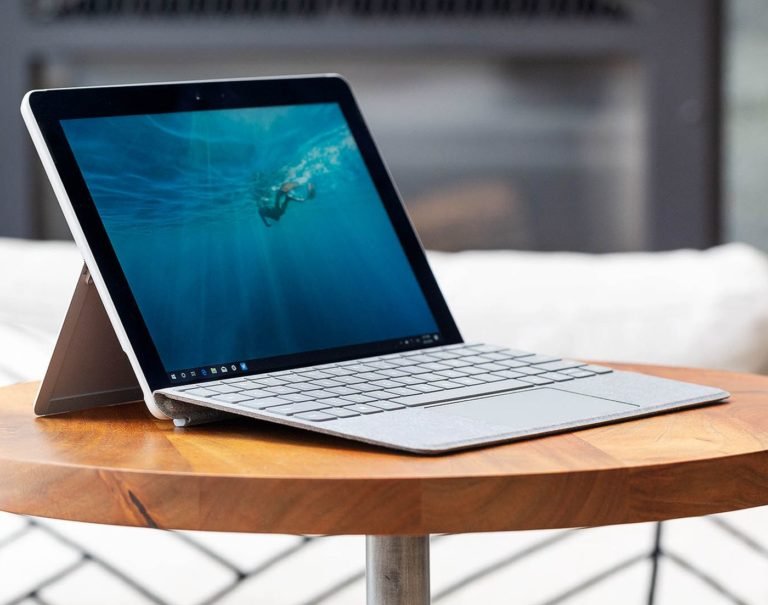 For audio, you have to miss the base and a few other small things like trance, etc. The screen ratio of 3:2 gives irritate some time while playing the video as the video shows on 16:9 accept ratio.
Battery life
Microsoft promises up to 9 hr of continuous use from the Surface Go. Yes it is right in our testing the battery runs so well in every mode either in S-mode or simply in windows.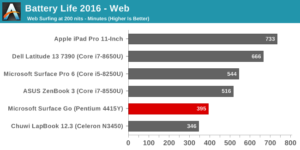 Sometimes in our test after the rough usage battery lasts long for 7 hr only but acceptable, sue to
USB-C port
the speed of charging is better than others.
Features
Many other features are embedded in it like a detachable keyboard which can turn it int a laptop and smart surface pen which can be used as a copy or drawing tablets too. Its processor makes it compatible with almost every app and better for day to day execution, at least the device can execute every app designed for Windows 10 natively without major issue.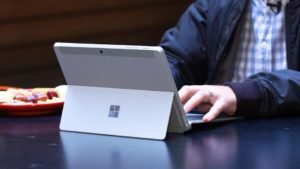 After all other discussions, we suggest a few pros and cons of Microsoft Surface Go:-
Pros
Design
Strong graphic
Price
Better display and speakers
Cons
Still, no Pen included
Less powerful than iPad
Weak Processor
Sometimes stuck while swapping
Final Talk
The device is cool and you love to use a windows-based device then this is for it and best in this range you only have to buy a Pen to use it professionally. There are some other devices in the range of under $500 you can go through it before buying it or any other versions of Microsoft Surface go series.