Are you confused about which tablet to pick for AutoCAD? If yes, then this article is for you. Picking the best tablet for students can be a challenge for 3D artists and I have even faced this problem when choosing a tablet for 3D software like AutoCAD.
Modern technology and smart devices are so advanced that nobody seems to have a version of a smart appliance that runs slowly. In contrast, if I'm talking about the best tablet for AutoCAD specifically, the requirements are even more specific and suited for you.
It doesn't matter if you are a professional designer or anime illustrator, you still need a screen device with high resolution, the demands have actually changed.
Despite the fact that there are numerous tablets available in the market for sketching and graphical work, finding the best and most perfect device is no less than a victory. For this reason, I have gathered related products for your convenience in order to land you on the right device.
BUT CAN TABLETS REPLACE LAPTOPS? let's find out.
But right before getting directly into the world of different tablets, it is important to mention some of the key features that you should keep in mind while purchasing the perfect tablet for yourself.
At this point, you have an idea of what to and what not to consider when purchasing a tablet for AutoCAD. So without any further delays let's look at the tablet options that are worth your precious investment.
List of the Best Tablets For AutoCAD:-
Dell Latitude 7220 Rugged, the newest addition to Dell's tablet range, has solidified Dell's position as a manufacturer of robust tablets. This robust, highly functional, and portable gadget is a reliable 2-in-1 tablet and laptop option appropriate for challenging office settings.
This chunky tablet has an 11.6-inch full HD display with a 16:9 aspect ratio. I appreciated the FHD touch screen, giving more usability even with gloved hands. For outdoor use, the brightness is ample though reflections can make it difficult to read. Active Pen support is an amazing addition when doing AutoCAD work.
Dell Latitude 7220 is powered by 8th Gen Intel core i7 and i5 processor, giving it a snappy and smooth performance. Operating on Windows 10, the table is equipped with all the standard PC ports. This also gives access to multiple apps and AutoCAD-compatible software, warranting a seamless integration and design workflow.
PROS
Multiple connectivity options.
Stylus and keyboard support.
Exceptional battery life.
CONS
Heavy to carry around.
Absence of HDMI port.
Expensive.
This tablet offers an amazing battery life of 34 hours, making it a great choice for remote work. My tablet lasted 18 hours when used in power-saving mode without needing to charge up again.
I own the 16GB RAM 256GB internal storage model of the tablet, giving me ample space for my data and a smooth multitasking experience when running AutoCAD software for designing. The other model consists of 8GB RAM and 128GB internal storage.
Dell Latitude 7220 comes with IP65 and MIL-STD-810G certification for durability, dust protection, water resistance, and protection against high temperature; This makes it a go-to device for remote workers doing more on-site work. Dell Latitude 7220 has a lot to offer regarding connectivity. From WiFi support to Bluetooth and the optional 4G LTE, all aid in providing remote access to files and data when working on AutoCAD designs.
Microsoft launched Surface Pro 9 as a high performing 2-in-1 device with much to offer users. The tablet is its most refined model yet, offering unrivaled performance, practical features, and long battery life. Surface Pro comes in exciting color options, i.e., Forest green, Graphite, Sapphire, and Platinum.
Surface Pro 9 features a 13-inch PixelSense display that supports Dolby Vision HDR. The larger, high-resolution display with a wider color gamut would make working with complex AutoCAD projects easier.
Microsoft launched Surface Pro9 in two different models, one powered by Intel Core i7 and the other by Qualcomms ARM-based SQ3 chip. Both processors provide smooth performance, running high-efficiency software with ease. I was impressed by the ease with which it handled some complex 3D models and multitasking required in AutoCAD.
PROS
Extended battery life.
AutoCAD software support.
Smooth Multitasking.
CONS
Not all models support 5G connectivity.
Expensive accessories.
Absence of a headphone jack.
On a day filled with high-performance tasks, designing, editing, and video streaming, Surface Pro9 last for 9 hours without needing to recharge. The battery life is convenient for on-the-go workers who need access to power outlets for long durations.
Surface Pro 9 provides internal storage of up to 1TB with 8GB, 16GB, and 32GB RAM options. The large storage options are beneficial for managing large AutoCAD project files and other work data.
With the options of both WiFi and 5G models, there is improved connectivity. The table is ideal for navigating from remote areas and accessing work data from anywhere.
Surface Pro9 supports both Surface Pen and a detachable keyboard, making navigation easier. The stylus support is great for note-taking, sketching, designing, and editing. A high-precision stylus with a fast response time is ideal for AutoCAD.
Most of the users of the Wacom Cintiq tablet have expressed satisfaction with the product. Small-sized tablets are the ideal choice for graphical representation in a picture format and 3D modeling software like AutoCAD.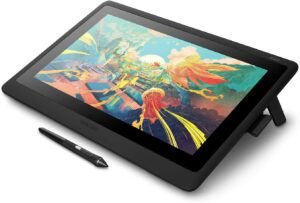 I appreciate the fact that it is designed with 8192 pen pressure levels, ergonomic angle rotations, and a variety of pen pressure levels. Using reduced parallax, the user can create 3-dimensional portraits that look like they were taken by an expert. Artists' overwhelming response is a sign of its simplicity and quick production.
Hardware Specifications of Wacom Cintiq
Pen Pressure Levels
8192
Response Time
25ms & 22ms
Display
1920×1080
Pen Resolution
15.6″  and 21.5″
NTSC
72%
Pen Resolution
5080
Weight
2.2 lbs
By making perfect designs to explore this device more fully, you will be able to take full advantage of it. A user-friendly feature of this application is it incorporates the slightest and lightest pen stroke to ensure effortless 3D modeling in a short period of time.
Its pen glides like cream as soon as you touch it on the screen. With this model of tablet, 3D modeling and sketching for 3D sculpture have been no problem.
Due to its natural output, the robust sketching tablet has become one of the top priorities for many users. The sketch you make looks so real that you can see it's more refined form than otherwise possible.
There is no need to worry about connecting this tablet to the PC with the 3-in-1 (HDMI) port. Sketching has never been easier, faster, or more intuitive.
Among the highlights of this Huion KAMVAS tablet are the 3D sketching capabilities and advanced features which can prove very helpful while working on AutoCAD. Using the pen on its HD display, every touch is guaranteed to be of the highest quality.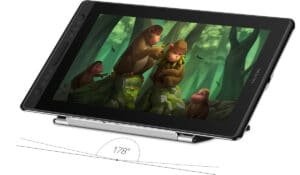 While engrossed in a modeling project that I was working on, the full laminated anti glare screen of this device never let me down. No matter what the request is, Huion KAMVAS can do all elements effortlessly, whether it's an artistic drawing, 3D geometrical shapes, or illustrations and I'm very impressed by its performance.
Hardware Specifications of Huion Kamvas Pro 16
Pen sensitivity

8192+ Levels

Active Area
344.16 x 193.59mm  – (1920 x 1080)
Input Resolution
5080 LPI
Pen
Battery-free PW507
OS Support
MAC OS 10.12 or later and Windows 7 or later
Express Key
6 + 1 Touch Bar
Weight
2.65 lbs
PROS
Great features at afforable price.
Best drawing and animation.
A good number of accessories.
CONS
Programmable keys.
The size of the wire is short.
Huion has a friendlier interface compared to the aforementioned devices. In addition, the battery free tilt function stylus and the 60 degree pen tilt support gave me the impression that I was drawing on paper. It proved to be very useful when I was working on delicate details in AutoCAD that the 8192 pen pressure can be relied upon.
Additionally, the widescreen 15.6 inches with IPS technology enhanced my user experience. In addition to folding the frame, I could set the angle I desired for a clear view.
A purchase like this would serve you well since you are looking for satisfactory performance. If you are also looking for something that makes no difference between a paper pen drawing and digital sketching, nothing is better than this tablet in my opinion.
Not only can you use it in drawing, you can also use it for online software, such as PowerPoint, PDF, and more.
The most recent users of the sketching tablet all praise its performance. The fact that its name is Microsoft is sufficient to assure quality and performance. It's built-in Bluetooth and WiFi features gave me a better range of choices than any other device. My work ran smoothly and without lag thanks to the new Intel core processor. My work was completed in no time at all.
With this sketching tablet, you can get the best picture with ultra-smart performance yet it is so lightweight that it is easy to carry to and from the classroom, office and even while traveling. As I was at the end of my 3D modeling session, the pen gave me wonderful assistance.
Hardware Specifications of Microsoft Surface Pro 6
Processor
Intel Core 8th Gen i5 or i7
RAM
8 GB
Storage
128 GB, 256 GB
Display
12.3" PixelSense Display
Camera
Rear- 8MP (Webcam)
Operating System
Windows 10 Home
Battery Life
13.5 hours
Weight
3.15 lbs
PROS
Fast Performance
Excellet Battery
Bright and colorful display
Thin keyboard
Pen support
CONS
No C-type USB
256GB SSD is bit sluggish
Its 5.0MP front camera with 1080p HD video is dedicated to perfection and being a professional. The ergonomic design and stylish build make creating new designs and using vivid coloration easy regardless of the quality.
I could use both the laptop and tablet functions simultaneously on this Microsoft Surface Pro 6. Aside from that, the surface pen never let me face problems when making even the most complex three-dimensional structures.
A combination of its sophisticated look and decent design with advanced level performance is a match made in heaven. Therefore, in my opinion, if you are looking for something smart and unique, this Surface Pro tablet might be of interest to you.
According to the recent reports of this XP-PEN, its swift work has been praised by many users. Even on dark drawings, the HD display screen with 72% NTSC (100% SRGB) provides the best color contrast. As well as this, the IPS technology is extremely helpful for users.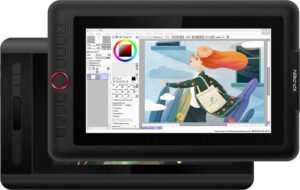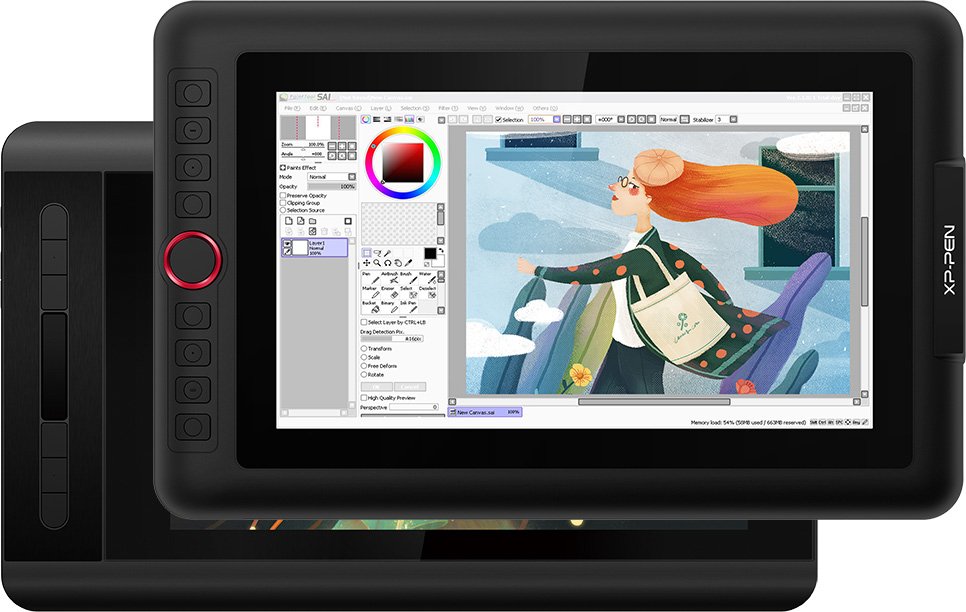 Furthermore, the tablet with the P06 advanced touch makes your entire 3D modeling experience fun and easy. When you hold the touch pen, you immediately feel like you're holding a pencil, which is great for sketching.
Hardware Specifications of XP Pen Artist 12
Pen sensitivity

8192+ Levels

Active Area
256.32mm x 144.18mm – (1920 x 1080)
Input Resolution
5080 LPI
Pen
Battery-free
OS Support
MAC OS 10.12 or later and Windows 7 or later
Express Key
8
Weight
5.59 lbs
PROS
Great features at afforable price.
Best drawing.
Cheap and best.
CONS
Small display.
Resolution.
The XP-PEN was made for many reasons and with many features. In addition, this tablet is extremely compact and ergonomic, so you can use it comfortably in any position. Drawing engagement is maintained by the versatile build. This sketching tablet's plastic cover keeps it safe from damage despite rough use.
You can experience the benefits of the 11.6" inch display screen when dealing with complex details. One more feather in its cap is the battery-free stylus for digital erasers.
For the more advanced version, you can check out XP-Pen Artist Pro.
In conclusion, this tablet for 3D modeling is the ultimate solution to drawing the most realistic 3D models ever. The HD screen and high resolution enable precise modeling. In addition, this device works well with the concerned application, which is AutoCAD.
7. Microsoft Surface Pro 7 – Best Tablet For AutoCAD
Microsoft's Surface Pro 7 might be the answer for those of you looking for a tablet that can be used as a laptop. Aside from offering a performance only rivaled by the finest of tablets and full-fledged laptops, this tablet comes in matte black or platinum colors. I think this is a fully justified price for what it provides, even if it does err slightly on the more expensive side.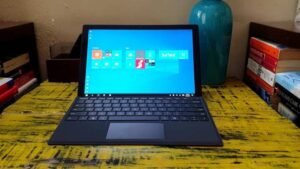 Combined with 8GB of RAM and an Intel i5 processor, you can expect AutoCAD to run like butter. Additionally, the 12.3-inch screen with a 2736 x 1824 resolution offers more than enough space to create even the most complex AutoCAD projects, as well as a lightweight frame that will feel like carrying a feather. All this is neatly rounded off by the fact that the battery can operate for up to 10 hours on a full charge.
Hardware Specifications of Surface Pro 7
Processor
Intel Core i5 10th Gen
RAM
8 GB
Storage
128 GB
Display
12.3″ Inch Retina display with 2736 x 1824
Camera
Rear- 8MP
Operating System
Windows 11
Battery Life
10.5 hours
Weight
1.7lbs
PROS
A keyboard is included in the package.

All PC apps are supported.

The display is bright and vivid.

Batteries that last longer.

Processor with high performance.
CONS
The quality of the camera is poor.

It's very expensive.
There is only one downside to this tablet that I found: it does not come with an attached keyboard. You'll need to buy this separately. The Surface Pen is also not included. Taking adequate care of these products will ensure that they will serve you well through the years although the inconvenience may seem a little excessive and expensive, but believe me, they are high-quality products.
8. Microsoft Surface Go 2
First and foremost, this Microsoft Surface tablet is a great budget option in our comparison of the best tablets for AutoCAD.
I recommend it for those who cannot afford the Pro 7, I discussed earlier. While there are minor flaws, you can choose the hardware you want, so you can upgrade the game to its full potential.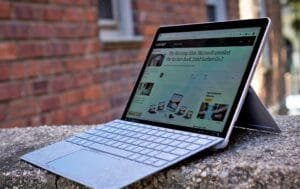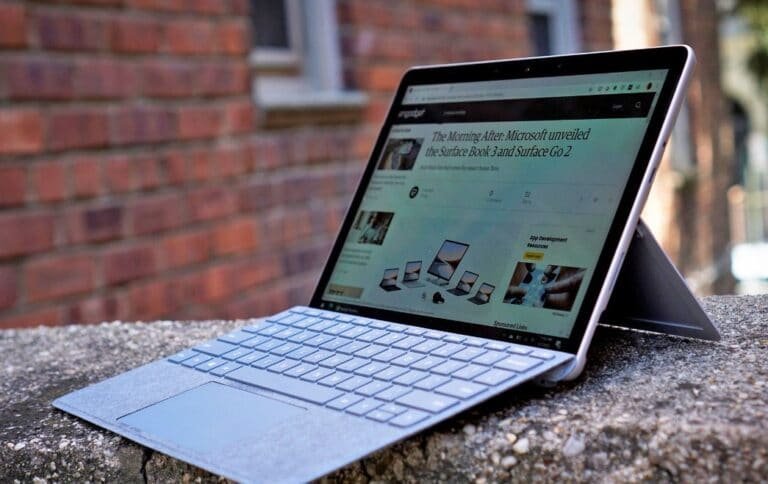 Moving on, you can expect this 1.2-pound tablet to last for up to 10 hours of mixed-use battery life due to its 10.5″ screen. The device can be carried around easily, and you can use various accessories to enhance and customize your experience.
Hardware Specifications of Microsoft Surface Go 2
Processor
8th Gen Intel Core M3 / Intel Pentium Gold 4425Y
RAM
4 GB
Storage
64 GB/128 GB
Display
10.5″ PixelSense Display with 1920 x 1280 Resolution
Camera
Rear- 8MP
Operating System
Windows 10 Pro
Battery Life
10 hours
Weight
1.2 lbs
PROS
Bigger screen.
Core M3 processor option.
Runs any Windows app.
CONS
Very low performance ceiling.
Battery Life.
Keyboard Flex.
Additionally, this laptop is ideal for media consumption, especially when privacy is a concern. The device has a headphone jack, but you can still enjoy your media on the HD screen even though it is not the right device to edit media on.
Additionally, the front and back cameras are perfect for face-to-face meetings and calls, making this a powerful business device as well. The tablet can be used in tablet mode, laptop mode (and you'll need the keyboard for that), and in-studio mode, with an angled view.
Overall, if you don't have the opportunity to buy an expensive device, this is a good alternative. If you go for an Intel Pentium Gold Processor or less than 8GB of RAM, you may experience lags when using AutoCAD.
9. Apple iPad Pro
In the first place, you need to recognize this is a versatile device on the market. The tablet has the look of a stylish, professional companion, but it also gives you the power of a laptop.
The name Pro is entirely justified, as the hardware provides you with an excellent foundation for your daily activities.
In addition to that, depending on whether you get the accessories, this tablet can function as a tablet or a laptop. The Apple pen, the keyboard, and the headphones all create an ideal working environment for those who are always busy.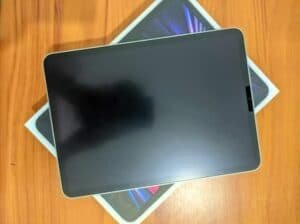 The display is also very important to designers, and you want your display to be as accurate as possible. The beautiful Liquid Retina Multi-Touch display has been praised to be one of the best displays ever created, and I would like to say that you can't get a better screen than this one. You are never going to be disappointed with 600 nits of brightness and technologies such as True Tone and ProMotion.
Hardware Specifications of Apple iPad Pro 11″
Processor
Octa-core 4×2.5 GHz Vortex
RAM
4 GB
Storage
256 GB
Display
11-inch Retina display with 1668 x 2388 Resolution
Camera
Rear- 12+10 MP | Front- 7 MP
Operating System
iOS 12
Battery Life
10 hours
Weight
1.04 lbs
PROS
Trackpad Support.
Gorgeous Display.
Faster Chipset.
Better Cameras.
LiDAR Scanner.
CONS
Costly.
Processor Is Not A Major Upgrade.
There is no doubt that this device has the famous A12Z Bionic chip coupled with 8 core graphics. There are many multimedia options available, and you can expect smooth sailing throughout the entire process. Moreover, the processor is so powerful that you can even edit 4K videos without any problem. Regarding media, Apple's use of high-quality glass on this device ensures crisp, clear images.
iPad Pro is an excellent device with fantastic battery life, and it will keep you going from start to finish during the designing process. You can expect smooth graphics, great portability, and a high price point from this device. This may be the best tablet for AutoCAD.
Now I will answer some of the questions that some of you will have in your minds regarding tablets for AutoCAD.
What should you consider when buying a tablet for AutoCAD?
I feel that a device must be ace in order for your creative talent to flourish in digital form no matter how new you are, how professional you are, or even how amateur you are. Each and every bit counts and assists the artist to the fullest.
Having technology at our disposal has made things a whole lot easier, giving us the opportunity to choose our desired products. There are however many options and choices in each tablet making it difficult for users to make a decision.
If you plan to buy a tablet that will specifically suit the modernized version of sketching, then I would suggest you to pay attention to a few points that are essential. Here are the points below, so without further ado, let's get into the details.
Pressure sensitivity
You would benefit more than you think from this. There are generally four pressure sensitivity levels offered in tablets: 1000, 2000, 4000, or 8000. Turning off pressure sensitivity allows you to have more control, which means the results of your drawings and sketches become finer and finer.
Because of this, I will recommend you to use tablets with pressure sensitivity, especially if you are modeling 3D models.
Image quality and resolution
There is no second thought when it comes to resolutions. By contrast, the resolution and picture quality are directly related to the task of graphics, sketching, and realistic modeling. Your screen should be of HD quality so that you can see brilliant colors clearly.
You can determine the number of lines per inch (LPI) by looking at it. Sketching with a higher LPI will provide you with the best possible details and outcomes. Furthermore, some tablets don't display the best colors under different lighting conditions, so you need to be very careful when handling your device.
Compatibility
It is very important that you make sure the tablet is compatible with your laptop or computer. Make sure to check which software you will be able to utilize. Will this system support newer versions of different programs?
For the most benefit, you should purchase a tablet if it works well on your Mac, OS Android, or PC system.
Shortcut keys and controls
One benefit from the control and shortcut keys on the tablet and stylus which enable a fast and efficient workflow. This feature is typically found on advanced tablet devices and ace tablets.
Controls and shortcut keys will instantly give you the freedom to choose between certain programs and apps without any delay or hesitation if you are looking for the modern version of the tablet.
Dimensions and size
Take it as advice from me that you will discover a large number of tablet sizes and dimensions in the tablet market. On the one hand, there is the active area on which you draw, and on the other, there is the overall size of the device. Because of this, you have to choose the most ergonomic one from the rest. The screen should also be large enough to allow you to freely move your stylus on the large screen without being restricted by space.
Battery Life
Furthermore, the table's battery holds more significance when you travel a lot, or when you have to move from one location to another for your project. Make sure that the battery can last a long time. On average, you can get three to four hours of high-quality performance from a tablet battery.
The battery life also depends on the type of usage and the quality of the battery. You need to charge it more frequently as you use it more.
Also, the frequently asked questions and the buying guide will keep your knowledge current. Therefore, keep your eyes on the page and you will learn about the recent update regarding tablets.
Frequently Asked Questions:-
Which Operating System is best for AutoCAD tablets?
Both Android and iOS devices can run Autocad software. Professionals, however, favor iOS more because it provides greater stability and security, while consumers favor Android because of its affordability and customization possibilities.
What features should I look for in an Autocad tablet?
A high-performance processor (such as Intel i5 or i7), at least 8GB RAM, 128GB or more storage, and a high-resolution display are some essential features to look for in a tablet for Autocad (1920 x 1080 or higher).
Can a stylus be used with the tablet for AutoCAD?
The majority of tablets either ship with or can accommodate a stylus. A stylus can sketch, annotate, or take notes, which is especially helpful for AutoCAD and other design software.
What is the ideal tablet size for AutoCAD?
Although it relies on personal inclination, how you move your hands and elbows while sketching significantly impacts the size you pick. But if you utilize AutoCAD, 8.5″ x 11″ should be enough. You can get by with a medium-sized tablet if you wear a wrist.
Can I link my tablet to a keyboard to type more comfortably?
Yes, the majority of tablets include Bluetooth or USB connectivity, making it simple to add a keyboard for an improved typing experience. Moreover, a tablet-specific detachable keyboard cover is available for purchase.
What is the best stylus for me?
There are three types of stylus that are available in the market for tablets. Among the battery-powered styluses, you have the one that feels quite thick in the hands of small users. It is obvious that these styluses need to be recharged because their name says so. In contrast, their shape and build are slender and sleek, therefore these types of pens fit comfortably in hand, just like a pencil.
Alternatively, there is this EMR stylus (Electromagnetic Resonance) that you can use on touch screens. Unlike other pen-based solutions, you don't need a cord to make this thing work, and the pen's relationship to the screen is awesome. It appears that the slimmer version has been more popular.
Which is the most suitable size for a tablet for AutoCAD?
While it depends on personal preference, your hands and elbow movements during sketching have a lot to do with whether you choose the right size. If you plan to use AutoCAD, however, 8.5″x11″ inches should be sufficient. If you wear a wrist, you'll be fine with a medium-sized tablet. It will keep you comfortable for the entire trip.
Conclusion
Thank you for reading till the end. Hopefully, you now have a better idea about the best tablets for AutoCAD. Furthermore, each of the included touch screens has a unique signature that matches the professionalism you need. Whichever option you choose, I assure you that you have made the right decision.
Nevertheless, keep your preference in mind and search for insights and building styles using my buying guide. You hold greater importance than anyone else when it comes to the final verdict. You can now create and showcase your talent like never before with your favorite tablet device.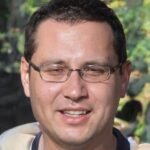 Ben Scott is a prominent technology journalist and reviewer, specializing in tablet devices. He is known for his comprehensive and unbiased reviews of tablets from various manufacturers.
With a deep understanding of tablet technology, including hardware components, operating systems, and software applications, Scott provides clear and informative reviews accessible to readers of all levels of technical expertise.
His attention to detail and in-depth analysis have earned him a loyal following of readers.