Almost everyone refers to the tablet as the "professional" grade screen-less tablet is one or the other, Wacom.
Here I will be mentioning the Wacom Intuos Pro in its medium-sized model. What makes the two the perfect combination to me here is, first, because it is a Wacom product, and second, because the price is absurdly high compared to its alternative, the XP Pen.
Although Wacom used to rule the tablet market, is it still the best brand?
Or have other brands emerged to compete with it? XP-Pen is one of them. Has XP-Pen caught up to Wacom, or does it still merit its reputation as being far superior to the competition?
Wacom's quality has gradually deteriorated, with issues like unusually quick nib wear down, loose connections, malfunctioning drivers, and undetectable style. While Wacom has yet to catch up to the XP-Pen in terms of quality, it has improved over the past several years.
Ever since I didn't anticipate it to be significantly different from the prior generation.
Was I mistaken in my assumptions? Not. It's how I anticipated it to be. It is reasonably lovely considering how much it costs. However, I still believe that the price is somewhat higher than what it is worth, especially when compared to other tablets I've tried, especially the one I'm reaching here, The XP Pen Deco Pro.
Specification Comparison Of Wacom Intuos Pro Vs XP Pen Deco Pro
Comparing the two specifications is an excellent idea to give a crisp and apt differentiation. Read the comparison for a more precise understanding:
As the primary point of difference, I should mention the brand difference. The Intuos belongs to the brand Wacom whereas Deco pro is a variant from the brand XP Pen, both of which have a different image in the market than the other.
Secondly, the active screen area differs. Wacom Intuos Medium has 8.7*5.8 inches, whereas XP Pen Deco Pro provides 11*6 inches. Pressure Sensitivity stays the same for both. You get 8192 levels of the same.
Adding to this, the screen resolution stays at 5080 for Intuos and Deco Pro. You get a built-in screen in XP Pen Deco Pro, which is lacking in Wacom Intuos Pro.
Intuos Pro weighs 1.9 kgs, whereas you can expect the XP Pen Deco to weigh 1.8 kilograms.
What's Inside The Box Of Intuos Pro And Deco Pro
XP Pen Deco Pro
1 x Pen Tablet

1 x PA1 Passive Pen

8 x Replacement Nibs

1 x Anti- Fouling Drawing Glove

1 x Pen Stand

1 x USB-C to USB Cable

1 x USB to USB C adapter

1 x USB to micro USB adapter

1 x Manual
Wacom Intuos Pro
1x Wacom Intuos Pro Pen Tablet medium

1x Wacom Pro Pen 2 (battery-free)

1x Pen stand (included six standard nibs and 4 Felt nibs)

1x 2m (6.6ft) USB cable

1x Quick start guide
Difference In Unboxing Experience Between Them
The Wacom Intuos Pro looked very tidy and uncomplicated at first glance. The edges are rounded and very appealing. I was happy that it wasn't heavy or sturdy. It is a pen tablet with a small, sophisticated overall design. This indicates that it doesn't obstruct other items placed on the desk or table, such as a keyboard or mouse.
There are three sizes of this pen tablet. Large, medium, and trim. Large size is advised if your hands are large and you typically work with long strokes. If you usually draw with small strokes, small is ideal. Here I tried the medium one.
The battery-free Pro Pen 2 pen is used with the Wacom Intuos Pro. It has two side buttons, a pen eraser on the end, and a semi-hard/semi-soft rubber grip. As a result of Wacom's widespread adoption of this overall barrel rubber grip pen design, practically all tablet manufacturers now employ it.
On the other hand, the box of Deco is more significant than I had anticipated.
The stylus of the Deco Pro and the Wacom Pro Pen 2 are similar. The two buttons are in the same spot and have the same form. This is not a bad thing. Although the Deco Pro stylus feels a little lighter and isn't as good quality, the Wacom stylus is a tried-and-true design that functions effectively.
The stylus is battery-free, which is fantastic and always a bonus in my book. When I opened the tube, I discovered a Bluetooth receiver along with ten replacement nibs on the opposite side.
However, if you don't know how to use the stylus properly, you can also check our other article which is about how does stylus work.
When looking through the remaining products, I was pleased to discover a drawing glove (or smudge protection) since I keep misplacing my other one, which, to my shame, has been missing for a long time.
I consider including a drawing glove in our new tablet a huge plus, which pretty much impressed me.
Comparison Between Wacom Intuos Pro Medium And XP Pen Deco
Pro Medium
I'll give a detailed comparison of all the information I have based on my experience and usage. Differences are based on the following criterion:
1. Design And Innovation
XP Pen Deco Pro: Deco Pro's revolutionary twin wheel design and trackpad features boost the creation experience for professionals. Thanks to the roller wheel's indicator light and programmable brightness setting, you can remain engrossed in your creation even in low light.
If you are interested in knowing more about XP Pen Deco Pro then check out our other article for a better understanding.
Wacom Intuos Pro: A rectangular device in matte black with rounded sides is the Wacom Intuos Pro Small. Its measurements, 0.3 by 10.6 by 6.7 inches (HWD), are almost identical to those of my 9.7-inch, sixth-generation Apple iPad, except that it is somewhat longer. Featuring premium materials, a super-slim tablet design, and a smaller, more compact footprint
2. Pens That Come With The Tablets
XP Pen Deco Pro: The XP-Pen Deco Pro features a tilt function of up to 60 degrees and reacts to your hand movement swiftly and efficiently. It has eight fully programmable shortcut keys, so you may further tailor it to your chosen working style at your fingertips. 
Wacom Intuos Pro: With customized Express Keys, radial menus, and pen side switches, you can speed up your process. Ballpoint pen, fine tip pen, pencil (coming in mid-2017), texture sheets (from smooth to rough), soft cases, nibs, and refills are among the accessories that can be purchased individually.
XP Pen Deco Pro: With its 8,192 pressure sensitivity levels and battery-free stylus pen, Deco Pro gives you greater control, accuracy, and fluidity for even the finest sketches and lines.
Wacom Intuos Pro: The Wacom Pro Pen 2 has dimensions of LxD= 6.2 x 0.6″ / 157.0 x 15.0 mm.
Offers exceptional pen performance with 8192 pressure sensitivity levels, tilt responsiveness, and almost lag-free tracking.
Wacom Intuos Pro Medium has a 60-level tilt recognition system. When using Photoshop, Illustrator, or Sketchbook, the Wacom Pro Pen 2 and other contemporary Wacom pens' adjustable pressure sensitivity came in handy for me.
3. Compatibility
XP Pen Deco Pro: The XP-Pen Deco Pro Series is compatible with Windows 7/8/10, Linux (Detailed versions), Mac OS X 10.10 and above, and Android 6.0 and above. Works with most major creative software, including Photoshop, SAI, Painter, Illustrator, Clip Studio, GIMP, Krita, Fire Alpaca, Medibang, Blender 3D, and more.
Additionally, Android 6.0 or later smartphones can use it. Deco Pro is compatible with the XP-Pen Deco Draw App and most other popular third-party programs.
Zoom, Microsoft Teams, WebEx, Google Classroom, and other online education technologies are also interoperable with one another.
Wacom Intuos Pro: Windows 7, 8.1, and 10 (32 and 64-bit), as well as macOS 10.12 or later, are required for use. 
In addition, for film and creative professionals who need to transfer huge, time-sensitive files quickly and reliably, MASV is the best option. Large files are produced while producing professional-caliber videos on your Wacom Cintiq Pro, Wacom Cintiq, or Wacom Intuos Pro using programs like Adobe Premiere Pro, Adobe After Effects, and Boris FX Suite.
MASV is explicitly made for files over 100 GB, and those other services struggle to handle them. This is something I found only on Wacom, and it makes it stand out.
4. Connectivity
XP Pen Deco Pro: The first drawing tablet to include a USB-C port is the Deco Pro. Your iMac, MacBook Pro, and other Windows devices that support USB-C input can now be connected directly to the Deco Pro without needing a USB-C to USB adapter.
Because of its symmetrical interface, it is equally comfortable for users with right and left hands. Depending on your creative needs, you can rotate the Deco Pro to 0 degrees, 90 degrees, 180 degrees, and 270 degrees.
Wacom Intuos Pro: Features Bluetooth connectivity 
Its charging time is 4.5 hours and provides maximum battery life of up to 12 hours.
If you want you can also check out our other article about Wacom Intuos Pro which is primarily based on it.
Pros and Cons Of Both Tablets:-
Wacom Intuos Pro Medium
Pros
The size is ideal for mobile use. Comes in three dimensions.

I loved the fact that it was highly portable.

Good value for its price. Wacom's quality is maintained.

A pen stylus with a stand and extra nibs is a necessity.

Supports multi-touch (finger) gestures.

Seek design. I like the feel that the tablet provides.

Sensitive and ergonomic Pro Pen 2. It is pretty impressive.

It also has classic express keys and touches rings for efficient tablet usage.
Cons
Small active draw area in the test version.

I experienced that the surface may wear down the nibs of the stylus quickly.

The multi-touch function sometimes lagged for me on other programs except for Photoshop.

I found the lag significantly more when connected using Bluetooth (just my experience.)
XP Pen Deco Pro
Pros
Having tried numerous brands and graphics tablets, I it was easy to use and set up.

I don't even need to say it, a very decent pricing range.

The drawing space is adequate.

The box included several thoughtful add-ons.

I didn't face any problems at the connection sites.
Cons
It can be too big for some workstation arrangements (look into the Small size if this is the case)

Compared to a pen display, this tablet had a minimal (almost unnoticeable) delay in response time.
Conclusion
When I first heard about XP-Pen, it didn't have the best reputation, to begin with, because it emerged from a sea of companies that were selling the same low-cost rebranded tablets.
Eventually, though, it stood out from the crowd and developed a respectable reputation as a high-quality brand as I kept hearing more about it. This made me curious enough to try it out, too, and well, I am so grateful for it.
Even though I believe Wacom's quality to be slightly superior to XP-Pens, I would still personally choose XP-Pen over Wacom since, while having tablets of similar quality and functionality, their prices are frequently half that of Wacom.
And I am all hearts for a brand that keeps the consumers' pockets in their minds while designing something for them.
I have tried brands other than Wacom, from Huion to Gaomon and now XP Pen. And I have noticed that these brands put their pricing smartly each time.
After using many Wacom tablets, the Intuos Pro feels like another slightly different attempt at the same thing. It is not so worth the price, especially given the current situation of the tablet market and seeing the competitor brand selling the same features for much less.
Of course, a Wacom stays a Wacom. For its price, it draws reasonably well, as it should. However, it doesn't have much to offer that you can't have for less money. Even worse, you have to purchase additional accessories.
So well, in conclusion, if you're not such a brand freak or don't hesitate to take risks, try your hands on other tablets in the market too. XP Pen pro wins the review for me here.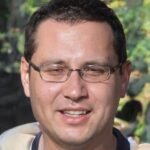 Ben Scott is a prominent technology journalist and reviewer, specializing in tablet devices. He is known for his comprehensive and unbiased reviews of tablets from various manufacturers.
With a deep understanding of tablet technology, including hardware components, operating systems, and software applications, Scott provides clear and informative reviews accessible to readers of all levels of technical expertise.
His attention to detail and in-depth analysis have earned him a loyal following of readers.