Are you looking into buying an iPad?
Then you should first look into its advantages. However, if you wanted to make this purchase a more memorable experience for yourself, Apple has some tricks up its sleeves to let you do just that. To make your iPad more personalized you can also check out how to change your iPad's name.
Apple is one of those brands specializing in making customers happy with new innovative ideas and creations. Aside from the exceptional devices, they also have excellent marketing skills. From cutting-edge equipment to boutique stores, they believe in producing great personalized customer experiences. A great strategy, it keeps the customer curious and wanting more. 
Among these marketing trends, Apple has brought in a unique choice for customers, which enables you to have a more personalized experience when purchasing a product from Apple. It is to let customers engrave their initials, memorable quotes, or messages on their Apple devices and make them unique. 
With this feature, you can get your special memories, quotes, or remarks engraved on the device while purchasing it. Make your device more about you, more customized. 
Like when I purchased my first iPad with my earned money, I wanted to make the day memorable, so I engraved the date with a quote beneath it. It made owning my iPads more special to me. 
Aside from personalizing the device for yourself, you can also make it memorable for someone you adore. 
Gifting gadgets has become a new norm in today's time. Apple's iPads indeed make for a great gifting item here, and you can up your gifting game by making it unique and custom for your loved one. From funny quotes to romantic messages, you can engrave whatever you please on the iPads, before gifting it. 
Now, like me, if you are looking into getting your iPad engraved, you'll find this article quite useful. I've listed some great ideas just for you to use them. 
Engraving Ideas For iPads
Apple provides free complimentary engraving for customers when purchasing a new iPad from an online Apple store. Considering that Apple gets these products engraved in the manufacturing center, you must purchase through the Apple website. 
Apple provides the engraving option for its devices like:
 iPads and iPad pros  

 iPod touch  

Apple pencils  

AirPods 
Much to the customer's disappointment, you can not get your iPhones and MacBooks engraved. This is primarily because of the material of these two devices as well as the demand for them. 
Some of the iPhone models are made from glass which makes engraving difficult. Besides this, the demand for engraving is less in the case of iMacs. Now, if you are thinking about what you can engrave on your iPad, I have listed a few great ideas for you to go through. 
1. Personalize It With Your Name
Marking your iPad with your name or initials might be the most common way to customize it. Whether you are buying the iPad for yourself or giving it, engraving initials is a good idea to opt for. 
If you'd be sharing your iPad with your partner, you can get both initials engraved and make it a particular purchase. Engraving your name also makes it easy to identify your iPad among other iPads at home. 
2. Making It Memorable With A Particular Date Or Day
For some, the first big purchase is always special, especially if you are paying for it yourself. You can make such investments more special by engraving this date on your iPads.  
Some people tend to gift Apple products on occasions of birthdays or anniversaries, or mothers day; such gifts came to be made extra special by engraving these dates and short messages as a pleasant reminder of your adoration. 
Some message ideas 
You and me. Are meant to be. 

My sunshine. 

My present to you is my heart (iPad). 

Love means I can borrow whenever I want. 

To the best mom ever. Much love. 
3. Quote It To Remember It
For some people, specific quotes remain close to their hearts that have an essential role in their lives. If you have one in your life, you can opt to engrave it on your iPad.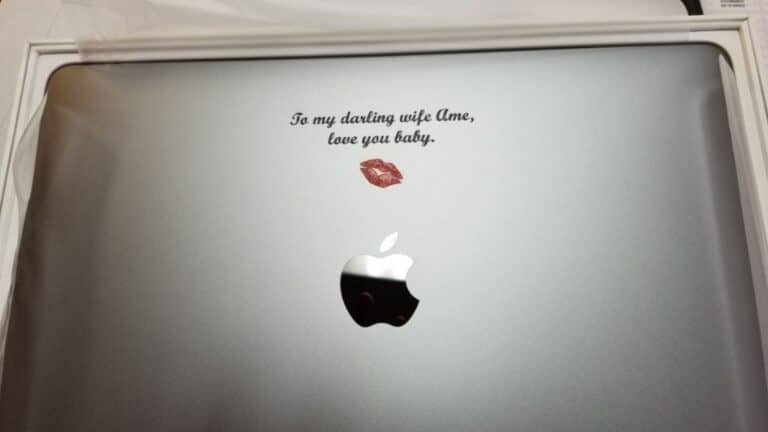 Some customers generally prefer to get motivational quotes engraved to keep them as a personal reminder on the device. 
Some quote ideas to get engraved: 
If you can dream it, you can achieve it. 

Mistakes are proof that you're trying. 

Keep moving forward. 

Nothing worth having comes easy. 
Goofy Messages 
Making someone laugh while giving them an iPad is a fantastic combination. 
If you are a goofy person, engraving a funny message might be the best way to depict your personality. 
Some ideas to try: 
Please don't sit on me!

An Apple a day keeps Microsoft away. 

I can never repay you. But here's a start. 

Both kidneys are still intact. 
4. Add Emojis To The Mix
Emojis have occupied a minor part of our vocabulary in today's time. A single emoji can be used to depict a lot of emotions and words, so why not add it to our iPads? 
Engraving emojis have become a favorite among buyers now. They personalize their Apple devices with various emojis, some combining them with names and numbers. 
You can take inspiration from these ideas to customize your iPad engraving and make it unique. 
Where To Engrave On The iPad?
Once you have an idea of what you plan on getting engraved on your device, the next question is Where to get it engraved on the iPad. 
Apple has provided us with a mix of numbers, symbols, and different characters to use for customizing the engraving on our devices. There are 30 emoji options to choose from that you can use to customize your AirPod cases now. 
When talking about engraving on iPads, there's a limit of 34 characters per line. For Apple Pencils the character limit is up to 15 characters only. These character limits might change depending on where you choose to engrave on your iPad. 
Different places that you can engrave on your iPad.
On the Front 

On the Back 

The front camera 

On the Screen 
iPad Engraving: The Process.
Apple has engraving features like iPads, AirPods, Apple Pencils (2nd generation), and more. 
The iPhones and MacBooks should be included in the list cause of 2 main reasons. The device material doesn't permit engraving in the case of iPhones, while the customer demand for engraving is less in the case of Macbooks. 
All the engraving on Apple devices is done using High powered laser engravers. This is done in various production centers of Apple. Apple offers free engraving services with the device in its online stores. 
Pros And Cons Of iPad Engraving
Before you get all excited about this engraving feature, it is essential to know its benefits and drawbacks too. 
After all, we don't want to cause any unwanted damage to our precious devices, do we? 
iPad Engraving: Pros
Add a Personal Touch to Your Device  
One of the prime benefits of engraving is that you get to make the device more customized and unique to yourself. You can use the engraving to reflect your personality. 
Adding special dates or messages makes the device feel more personal and enhances the experience of owning it. 
Gifting an Apple product to someone is unique but adds a personal message to the mix, making it more precious for your loved ones. You can add special announcements to make it a gift worth remembering forever, and you remain in their hearts with it. 
The engraving feature by Apple has made gifting these devices more meaningful. 
With a unique engraving customized by you, your Apple device will surely be easy to identify, especially in a house full of similar devices. This is also of great help in an Apple-loving workplace, where it is widespread to mix up your devices, especially the smaller ones like Apple Pencil and AirPods.
So to avoid having your devices mixed or someone accidentally taking your AirPod case instead of their own, engraving might do wonders. 
Engraving your Apple device lowers its resale value and makes it hard to sell again. Most thieves ignore engravings which makes the chances of getting your device back higher as they fear getting caught. 
Some people also get their contact engraved, increasing the likelihood of getting their devices back if lost. 
iPad Engraving: Cons
When you get your Apple devices engraved, it will bear consequences on the delivery time. For some who do not get any engraving on their device, the product gets processed immediately, while if you choose to get the engraving done, the processing takes time. 
The delay usually ranges from 1 to 3 days, but in high demand, seasons might extend up to a week or so. 
Having something personalized for you does make it unique but only for you. With engraved devices, selling them is problematic as only some people share similar sentiments. This lowers the device's value, especially when names are engraved on them.
No matter how much you love to see the engraving on your Apple device, the protection of your device exceeds it all. 
Putting on a protective case or cover will completely hide your engraving, so many people choose not to get the engraving done. 
Is The Engraving On Your Device Permanent?
Buyers' regret is more common than some might like to believe, especially for some people with the habit of making decisions on the wimp. If you are someone who tends to do that, be aware you can not remove Engravings from the iPad. Even if you succeed, it leaves a mark behind. 
Apple does offer customers a 14 days return period after purchase when they can return the engraved devices if they wish to do so. This comes for an out-of-warranty charge. You can also ask for a change of branded components from Apple.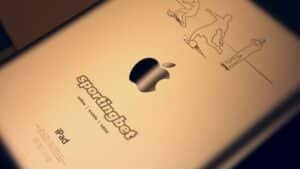 Some customers often upgrade their Apple devices through the Apple Trade-in program. For engraved devices, Apple chooses to offer less money in Trade ins. 
Final Words
Engraving your devices can be a great addition to them for many of us. It indeed was for me. But only some people think the same. 
In the article, you'll get all the necessary information for engraving your iPads. Read through it and decide for yourself if it's worth it.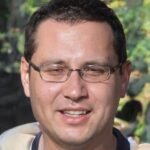 Ben Scott is a prominent technology journalist and reviewer, specializing in tablet devices. He is known for his comprehensive and unbiased reviews of tablets from various manufacturers.
With a deep understanding of tablet technology, including hardware components, operating systems, and software applications, Scott provides clear and informative reviews accessible to readers of all levels of technical expertise.
His attention to detail and in-depth analysis have earned him a loyal following of readers.