Looking for the perfect tablet for Animation? Look no further because this article has it all covered. I guess some of you are professional designers or anime illustrators but it doesn't matter because you still need a device with a high resolution. In today's world the animation industry demands more technologically advanced equipment.
Are you facing a hard time choosing the right tablet for your animation needs? Don't worry, I ,as an animator, have been through this situation too. It is not just about picking the tablet that has stylus support or the one with a large screen, there are a lot of things one should consider when purchasing a tablet specifically for animation works.
You can benefit from this article whether you're a professional artist who works with 2D/3D animation, illustrations, a GIF creator, or even a student learning animation. Keeping in mind the needs and desires, it is very important to select a device that is suitable for the creator within you.
But right before getting directly into the world of different tablets, it is important to mention some of the key features that you should keep in mind while purchasing the perfect animation tablet for yourself.
A person who is not aware of the features to look for when searching for an animation tablet will be faced with an unending number of problems after he buys one. For making this process simple, I have chosen the devices based on these factors and I have discussed below the factors that one should look at when purchasing a tablet.
Now, you have an idea of what to and what not to consider when purchasing a tablet for animation. So without any further delays let's look at the tablet options that are worth your attention.
List of the Best Table For Animation For Designers:-
I think it's finally time to show you the tablet options that would suit the needs for your inner animators.The following is a list of tablets based on their capability to run popular animation apps, including iStopMotion 3, GifBoom, FlipaClip, and Animation Desk.
In addition to processing capabilities, my segregation will also take into account other relevant stuff like art specific abilities and connectivity. Also, if you are thinking of giving this article a quick run through, I would like to mention that the collection begins with some high end tablets followed by the impactful mid-range products and ends with the budget friendly models.
iPad Air is a device that offers more versatility to users. The mid-range iPad mostly caught up to the iPad Pro thanks to a Mac-level Chipset, a zooming Center Stage front camera, and optional 5G. Its suppleness sounds fantastic in theory. It might seem like the best option if you want to treat yourself to a fantastic iPad that, at least in terms of its processor, feels long-term-proof.
Display: A 10.9-inch display featuring wide colors and true tones is bright and beautiful. During the day, I may use it as a laptop, and at night, when I want to unwind, I can use it as a TV. This large Liquid Retina Display gives an abundance of space for animators to create their animation and is perfect for viewing the finished work.
PROS
Lightweight.
Fast processor.
Apple Pencil support.
CONS
The base model lacks value.
Awkward font camera in landscape mode.
Processor: The addition of Apple's M1 chipset has made the iPad Air incredibly powerful and energy efficient. So, even the most demanding animation applications, like Procreate or Adobe Animate, can be handled without issue by the iPad Air M1. I like how smooth the navigation is on this tablet, making work more productive.
Storage: iPad Air M1 comes in two storage variants with 8GB RAM, i.e., 64GB and 256GB internal storage. With my 256GB internal storage, I had enough space for my art projects, editing apps, and different high-performance animation apps. The tablet lacks a microSD card slot for expandable storage, which can be bothersome in the long term.
Camera: iPad Air M1 has a 12MP rear camera with 4K video recording and video output, perfect for animators to review their work on a large screen. The front-facing ultrawide camera is 12MP with Center Stage making facetime more convenient.
Compatibility: Apple Pencil compatibility is a blessing for animators who like to draw by hand. I appreciated the Apple pencil's almost zero lag and responsiveness, making it feel like you're drawing on paper.
iPad Pro 6th generation makes for the finest iPad in Apple's range, the one for people who are prepared to pay more for the best screen, best performance, and the newest hardware. Thanks to the ultra-fast M2 processor in the newest Macs, the 12.9-inch iPad Pro is faster and snappier than ever. The tablet comes in two color variants, i.e., Space Gray and Silver.
Display: iPad Pro 6th generation has a large, 12.9-inch, high-resolution display. The Liquid Retina display comes with mini LED and ProMotion technology, which turns into a creative machine when combined with appropriate accessories. I appreciated how the wide color and true-tone display provide a smooth visual experience necessary for animation.
PROS
Powerful processor.
Apple pencil supports the hover feature.
Mini LED display.
CONS
Average battery life.
Extra cost for accessories.
Less storage in the base model.
Processor: Apple has incorporated the powerful M2 processor in the new iPad Pro, making it perform exceptionally well. The chipset provides improved processing speed and graphics capability, enabling complex animations' fast and fluid rendering. I was impressed by the fluid and consistent running of editing and drawing apps with almost zero lag.
Storage: The tablet has two storage variants, i.e., 1TB and 2TB storage with 16GB RAM and 128GB, 256GB, and 518GB storage options with 8GB RAM. I own the 1TB variant, so it naturally performs well when running multiple animation apps and provides ample space for storing all the work data.
Stylus Compatibility: The iPad Pro 6th Generation works with the second-generation Apple Pencil, which has low latency and high precision, making it ideal for drawing and sketching, and animating characters. It also allows animators to zoom, pan, and rotate the canvas effortlessly, as it supports multi-touch gestures.
I know that you may be surprised to find a dedicated drawing tablet on top of this list, but believe me, the Cintiq Pro 24 certainly deserves all the kudos and more. For animators who don't want their tablet to be overly complicated, the Pro 24 is the best drawing tablet.
Also, if you have been using the Cintiq 22 from the same company, then the Pro 24 is an appropriate upgrade, as it boasts a much more advanced 4K display compared to the latter's Full HD.
A tablet like this is well enough for almost every creator, not only the standard animators. However, the 24 inch screen is the most appealing feature that I felt. On the active area, I found 20.55 x 11.57 square inches of working space, complemented by an overall resolution of 3840 x 2160 pixels.
PROS
High brightness IPS UHD panel.
1.07 billion colors (10 bits color).
99% Adobe RGB.
Wacom ProPen 2 is convenient and accurate.
CONS
A stand isn't included.
Expensive.
I got to see an LCD screen that guaranteed an accurate digital canvas, and the aRGB color gamut provided 99 percent coverage. Although this is the reason for more color accurate designs, the display also works best with Wacom's advanced Pro 2 stylus pen, which to my usage offered a paper like tactile experience with an overall pressure sensitivity level of 8192.
Apart from the class leading display configuration, this drawing tablet is equipped with quite an extensive port setup, including a Type C port for faster connections, an HDMI port, and a DisplayPort. In my opinion, the functionality was enhanced thanks to the features like 17 programmable tabs, integrated keypad and glare reducing panel. This tablet works with the majority of iMac, MacBook, and Windows laptops.
The Cintiq Pro cannot be said to be light, which perfectly matches its 24 inch display. The dimensions of the tablet are 26.65 x 15.5 x 1.9 inches, which makes it thick and presumably heavy at 15.87 pounds, which I felt is kind of disappointing as roaming around with it would be a task.
Furthermore, this tablet can be used with an optional flexible stand or arm, depending on one's preference. Nevertheless, the integrated modular legs which are included in the box, accessorize the tablet pretty well, allowing it to be positioned at any angle of 20 degrees.
Aside from the shortcuts and radial menu, I found that this tablet comes with a wide range of software modules, such as Lightroom, Photoshop, Boris FX, and OTOY, an all in one animation tool.
Overall, I can recommend this tablet to everyone and I consider it as the best animation drawing tablet if you already own a reliable host computer and intend to use this device only for making sketches on paper. It also stands out and feels different from other tablets due to its 24 inch screen.
4. Apple iPad Pro – Best Tablet For Animation
I would advise animators to go for the Apple iPad Pro rather than some overhyped drawing tablet if you really want to invest in something that gives you a return in the future. The iPad Pro comes with the best display available on the market and provides you with the best experience of GIF creation and animation. The 2019 version of this tablet is better in every way than the 2018 verison of the tablet as it features a better screen and a much improved processing setup.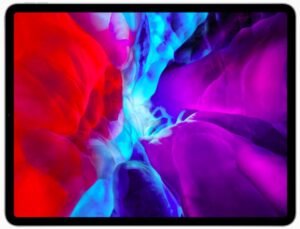 I know there are many reasons to purchase this tablet but the most promising one is its market leading display, the 12.9 inch Liquid Retina XDR screen with an overall resolution of 2048 x 2732 pixels, and a useful aspect ratio of 4: 3.
Hardware Specifications of Apple iPad Pro 11″
Processor
Octa-core 4×2.5 GHz Vortex
RAM
4 GB
Storage
256 GB
Display
11-inch Retina display with 1668 x 2388 Resolution
Camera
Rear- 12+10 MP | Front- 7 MP
Operating System
iOS 12
Battery Life
10 hours
Weight
1.04 lbs
PROS
Trackpad Support.
Gorgeous Display.
Faster Chipset.
Better Cameras.
LiDAR Scanner.
CONS
Costly.
Processor Is Not A Major Upgrade.
Also, I found the 123% color gamut handy when I used ink brushes and color transparency tools in my animation applications, to achieve the highest color accuracy. Talking about the pen, I must mention that the iPad Pro is best paired with the Apple Pencil, which is known for its paper like tactile pressure, sanded layout and rapid charging.
This tablet comes with a Type C 3.1 port so that data hubs can be connected to it. Apple also provides the access to WiFi 6 standard so that you can use online resources more easily. There is also a dual camera setup at the rear of the tablet which includes two modules: a 12 MP and a 10 MP sensor and coming to the front of the tablet, a 7MP camera is provided for snapping sharp photos which can also be turned into GIFs if desired.
I love the iPad Pro's beautifully crafted design and talking about its dimensions, it measures 11.05 x 8.46 x 0.23 inches. Although I felt that this model is heavier than the iPad, the former weighing 1.41 pounds. An external smart keyboard folio can also be attached to the tablet and that also acts as a kickstand.
The iPad Pro is equipped with an octa-core processor, namely the A12Z Bionic, making it easy to manage applications like Callipeg and Loom and when compared to the other tablets that are available in the market at this price point as it scored way better in my tests. The device also consists of 6GB of RAM and 128GB of internal storage which adds to its processing power.
Finally, I feel that the Apple iPad Pro is one of the best iPads that you can get in the market for animation and drawing thanks to its professional setup, 10 hours of battery backup and its professional setup. These features make this tablet a class apart from other products on my list.
I would recommend you to buy the Samsung Galaxy Tab S7+ over the iPad Pro if you are looking for an all-inclusive tablet that can run most of the animation apps and GIF makers with a sweat and also the S7+ takes the edge when it comes to app compatibility thanks to its Android 10's nature of supporting file.
Any animator opting for this tablet can appreciate the fact that they get better screen quality and vividness than the standard Tab S7.
Animators can sit and relax because this tablet boasts a 12.4 inch super AMOLED screen which helps improve the quality of their animation. It can even be taken outdoors under direct sunlight and still everything can be read clearly due to its overall resolution of 1752 x 2800 pixels paired with the 16:10 aspect ratio. The screen produces the most color accurate designs and animations thanks to its 211% color gamut range.
Hardware Specifications of Samsung Galaxy Tab S7
Processor
Octa-Core (3.09+2.4+1.8GHz)
RAM
6 GB
Storage
128 GB
Display
11″ Inch Retina display with 2560 x 1600
Camera
Rear- 13MP | Front- 8MP
Operating System
Android 10
Battery Life
12 hours
Weight
1.1 lbs
PROS
Powerful Processor
DeX mode
Storage space
Updated S pen stylus.
CONS
Keyboard need to buy seperately
Small keys
The tablet comes with the S-Pen which is also integrated to help you manage the small things of animation and is also very useful in creating GIFs with 4096 levels of pressure sensitivity. All these make it a truly brilliant piece of hardware.
Talking about dimensions, the Tab S7+ measures 11.22 x 7.28 x 0.22 inches which is comparable to iPad Pro. While holding this device I felt that it is very lightweight and can be carried outdoors easily.
In the box, I noticed the S-Pen that comes with the tablet, but the functionality can be extended by investing in an external keyboard and a durable kickstand. Coming to the internal specifications, it features a very powerful setup led by the Snapdragon 865+ processor, an internal storage of 128GB rated at UFS 3.0 and 6GB of RAM.
Finally, talking about the Galaxy Tab S7+, in my opinion it is one of the best Android Tablets available on the market right now. It is targeted towards professional animators and GIF creators, who need multiple applications to run on their devices. It amazes me with its one of a kind Super AMOLED screen that produces visually brilliant pictures. It receives a green flag from my end if you are looking for the best Android tablet for animation.
Unless you have thought about considering the Huion Kamvas Pro 16 drawing tablet as one of your options, drawing tablets with high quality screens and high end stylus pens are hard to come by and while every Huion tablet can perform well enough, the Pro 16's brighter and sharper display is a significant improvement over the Pro 12's.
I, as a professional animator, couldn't ignore the vividness and the brightness of this 15.6-inch IPS device. The screen features a 1080p resolution and if you are into creating GIFs and illustrations, you may find the 120% sRGB and 88% NTSC color palettes useful. Overall in regular usage I found the visibility of the screen under sunlight to be decent.
Hardware Specifications of

HUION KAMVAS Pro 16

Dimension

17.24 x 9.88 x 0.47 inches (1920 x 1080)

Pressure Level
8192 Levels Rechargeable Pen
Express Keys
6+1 touch bar
Multi-Touch
Yes
Weight
2.9 lbs
Compatibility
Windows and Mac
Size

15.6 inches

Battery
USB-C Based
The Kamvas ​Pro features a 16.9 aspect ratio making it possible to display images in the best possible way as it is the industry standard ratio across most of the devices, whether it be desktop monitors, laptops or even tablets in this case. The EMR Pen has 8192 levels of pressure sensitivity and provided me lag-free performance along with tilt recognition.
In terms of connectivity, the tablet offers a Type-C port and an HDMI port for connecting an external display, when needed. This tablet is also compatible with devices running Windows, Chrome OS, and macOS.
Looking from a structural point of view, this tablet seems to be a rugged product to me. On my list this is the thickest tablet with the dimensions of 17.2 x 9.9 x 0.45 inches. Although I felt it is acceptable considering the nature and functionality of the product.
In the box, I found a dedicated stand that is included with the tablet. I really appreciate the fact that the stand has an advanced touch bar, customized keys, and other stylish features that streamlines creativity.
Thus, if you are looking for a large drawing pad with a screen that comes with a class-leading stylus pen, then I would recommend you to opt for the Huion KAMVAS Pro 16. Despite most of its features being comparable to those of the other tablets on the list, it stands out because of its battery-free, pencil like stylus.
With the XP-Pen Artist Pro, you would never be disappointed if you are a professional GIF and animator. I should mention that the smaller Artist 12 is also a reliable option, but if you are loyal to XP-Pen as a brand, then the Artist Pro seems like a great upgrade with its 15+ inch screen.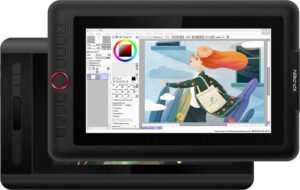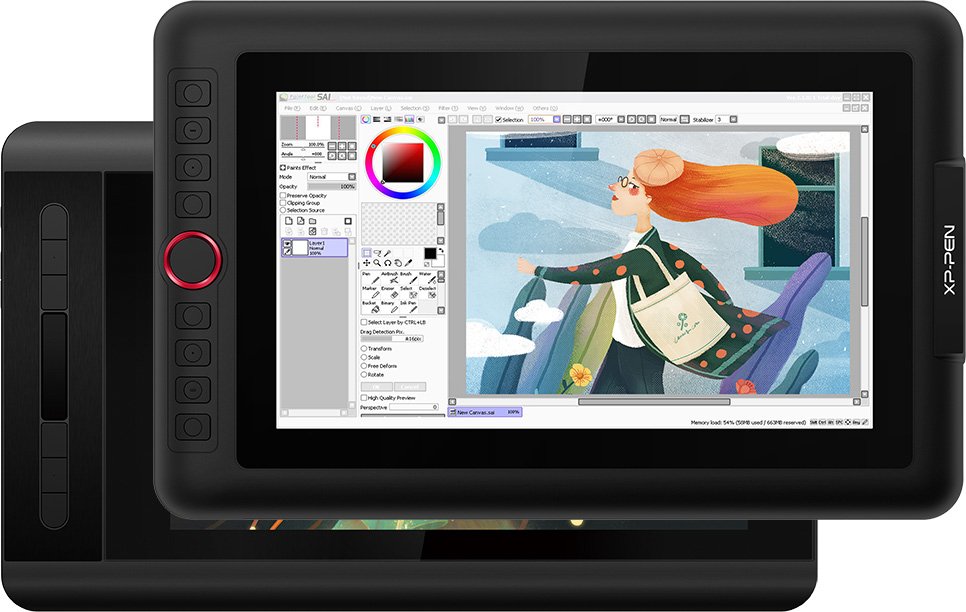 Animators like you and me who have invested in apps like GifBoom, Toontastic, and others will be better off sticking with a laminated display of 15.6 inches.I prefer IPS panels that have a matte finish over glossy one as they have superb viewing angles. The 1920 x 1080 pixel resolution is a reliable feature, complemented by the 120% sRGB color gamut, which helps in producing more color accurate pictures.
Hardware Specifications of XP-Pen Artist 15.6 Pro
Pen sensitivity

8192+ Levels

Active Area
9 x 5 inches
Input Resolution
5080 LPI
Express Keys
8
OS Support
Windows 7/8/10, Mac OS X 10.10 Android 6.0
Battery Life
USB Powered
Weight
3.21 lbs
PROS
Battery Free stylus.
Lightweight.
Cheap.
Compatible with any OS.
CONS
No screen.
Pen sensitivity.
While using the tablet, the excellent combination of the 178-degree screen and the responsive stylus gave me a feeling of drawing paper when it came to lines and illustrations. The PA2 pen offers high pressure sensitivity levels of up to 8192 for improved fluidity and accuracy but I just love the fact that it can be passively charged.
The device has a USB Port like others from which it is possible to establish wired connections with Windows laptops and MacBooks and also comes with a standalone HDMI, in case you need to connect an external display.
Because of its smaller dimensions, the XP-Pen Artist Pro fails to be the most aesthetic tablet around. It measures 17.4 x 11 x 0.5 inches. The downside of the tablet is that it weighs more than three pounds. The Artist Pro is also considerably larger than the average desktop monitors available in the market which I think would restrict the users to carry it around easily. Although, the tablet also comes with a durable kickstand that makes sure that the experience is more enjoyable and productive.
As far as structural elements are concerned, I found eight shortcut keys and a read dial. Not to mention the included pen holder included in the package.
Well we are almost at the end of the reviews and it time for the final verdict of my last product. In my opinion, if you're searching for a drawing tablet that's affordable, has adequate keys and a highly resourceful passive pen, the XP-Pen Artist Pro is a viable option. Also it has a wide-angle viewing experience which makes it a better fit for creating long animations when compared to other products on the list. But the only downside is that you cannot carry it around.
On the other hand, if you're a visual enthusiast who prefers brighter and larger screens and wants to carry around the tablet on vacations, you can always use the XP-Pen Artist 24 Pro.
What factors should you consider when buying a tablet for Animation?
Resolution And Screen Size
The first and most important feature that every animator should consider when buying a tablet for animation is its screen size and resolution. A tablet is suitable for animation if it has a larger screen size and higher resolution. The biggest advantage of using a large screen resolution is that tiny errors can be found and corrected more easily.
For small tablets, you will have to zoom in and out of the drawing canvas which is very inconvenient and tiring. A tablet with a good resolution ensures improvement in the quality of the animation and makes it look even better on a larger screen when showing it to clients or customers. Even though an animation may look good on one screen, it may not appear as good when viewed on another screen.
When purchasing a tablet for animation, you should go for the one with a medium screen (if your clients or customers view it on a large screen), and resolution of high quality. If one is working on a small project, they should keep in mind that smaller screen sizes are good.
Battery life
A tablet's battery life is one of the most important factors to consider when choosing the best drawing tablet for animation.
While watching a movie, your laptop shuts down all of a sudden, or when you are about to mail your assignment, or about to text an important message, and your mobile battery goes dead, how does it feel? Is your mobile device making you angry, frustrated, or even considering throwing it away? Well, this is where tablets shine.
This is why battery life is another important factor while considering tablets for animation. Since you will be working for hours and maybe days, checking your battery back and forth repeatedly will be time consuming and will affect your mood negatively. Since it is not always possible to keep a tablet on continuous charge while working, it is best to have the tablet fully charged whenever one is about to work.
Pressure Level Sensitivity
Now we come to the third point, i.e, Pressure sensitivity. This is also an important factor when purchasing a tablet for animation.When using a stylus to draw on a tablet, the higher the pressure level, the more responsive it becomes.
Drawing key areas or highlighting parts is made easier with pressure sensitivity. Keeping focus on the drawing makes it less likely that one will have to redo the steps again since the stylus may not have drawn what the artist or the designer wants.
You should always pay attention to the pressure levels provided by the manufacturer in a tablet while purchasing tablets and styluses. There are some drawing tablets available in the market that come with a free stylus, but there are others that don't. So you can buy a stylus separately that works best with the tablet in order to draw the best animation possible.
Frequently Asked Questions:-
What is the best tablet for animation?
As a standard animation tablet, it should have at least 15 inches of working space, a 1080p resolution at a bare minimum, over 100% sRGB color gamut, and a stylus with excellent tactile feedback and over 8000 levels of pressure sensitivity.
Does the iPad work well for animation?
Yes, an iPad is the ideal device for animators, thanks to the sharp screen, excellent tactile feedback provided by the Apple Pencil, and a processing setup that can handle most high-end applications.
What is the best software for animation?
The following 2D and 3D animation software modules are available: Adobe Animate, Cartoon Animator 4, Procreate, Moho Pro, and Synfig Studio. However, it seems that Blender works best if you are interested in comprehensive animation solutions, which include 3D entities as well.
Which animation tablet is better, Wacom or Huion?
Wacom tablets are superior to Huion drawing tablets every single time owing to excellent stylus quality, accurate tilt recognition, and excellent post-sale support.
Conclusion
Thank you for reading till the end. Hopefully, you now have a better idea about the best tablets for animation. Furthermore, each of the included tablets has a unique signature that matches the professionalism you need.
Although I have enlisted six standard tablets for animation, not including the standalone options, I think it will be better to categorize them further according to use cases. This would make it easier for professionals to choose tablets based on their skill level and needs.
Apart from handpicked suggestions in the list, if you want to explore more products you are free to do so. But my suggestions are well worth looking into as these tablets are based on the screen quality, stylus responsiveness, budget, and other factors.
I hope I have given you the complete insights on how to choose the perfect tablet for animation and other options. It is now up to your decision on which one you should go for. You hold greater importance than anyone else when it comes to the final verdict.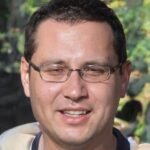 Ben Scott is a prominent technology journalist and reviewer, specializing in tablet devices. He is known for his comprehensive and unbiased reviews of tablets from various manufacturers.
With a deep understanding of tablet technology, including hardware components, operating systems, and software applications, Scott provides clear and informative reviews accessible to readers of all levels of technical expertise.
His attention to detail and in-depth analysis have earned him a loyal following of readers.