Apple Watch continues to be among the most in-demand accessories that Apple has launched throughout the years.
Like every other apple device, the Apple watch provides some fantastic features. I brought one when to keep stats of my workout and was satisfied even in the least by the options you get with the watch. 
The watch is constructed that way, and it assists you with essentially every aspect of the day to day life. But some people face problem while pairing apple watch with the ipad and iPhone.
You want to keep count of the steps checked, monitor heart rate, check the sleep cycle, oxygen levels monitoring, it's all there. 
You can keep track of your weight and daily fitness routine. You can change songs, attend calls, check messages through the watch, pair it with your phone, and you are good to go. You made life all the more convenient for me. 
I have had an iPad for a while now, another of Apple's great innovations. It has now become my go-to partner everywhere. Most of my work gets done on the iPad, so why not pair it with the watch and make things easier that way? But color me disappointed it does not work that way.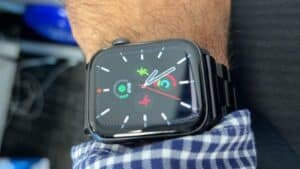 Pairing an Apple watch has some complications depending on the devices you try to pair it with. 
Now, if you are an Apple connoisseur, you'll wonder if it's feasible to pair your Apple Watch to the iPad rather than just your iPhone. It should, considering they are all part of the same brand system. Unfortunately, it doesn't.
The pairing options for the intelligent wearable are restricted based on the availability of the Apple Watch app, which seems to only be available for iPhones. Simply speaking to many of our disappointment, the Apple Watch doesn't pair with an iPad. It is incompatible with the iPad and works well only with the iPhone.
You won't even be able to find the watch app in the iPad app store, as Apple has blocked all access to it. Just Apple, making it difficult to let you enjoy its devices conveniently.
So, if you are someone who just bought an iPad or an Apple Watch and is eager to pair them both and enjoy more of the features, read through the whole article to get more information on this.
Pairing Apple Watch With The iPad
In most instances, when people know that the Apple Watch works only with an iPhone, the first thought to cross their mind is that it must be a marketing strategy by Apple to sell more iPhones. Apple is a business looking to earn more and more profit, but there is more to it than just business here. 
Apple Watch was designed primarily to be used with the iPhone and not retail as a standalone product. That is the reason why its compatibility with other devices is almost non-existent.
Getting your Apple watch to work may be tedious if you own an iPad, not iPhone. To set up the watch, you need an iPhone, which can be used independently, given it has an LTE connection. It would help if you had an iPhone for installing the apps and watch faces too.
As stated in the article, the Watch app, which controls the Apple watch, is only available to install in the iPhone app store and won't even show on the iPad app store. 
There have been instances where people who used sim cards from iPhone were able to set up LTE Apple watches, but using the Apple Watch without the iPhone causes it to glitch on many of its available features. Apple Watch requires the iPhone's processing power for these functions; also, it needs to be close to the iPhone for some parts.
Though if you have the Apple watch version with cellular connectivity, you need not be close to the phone for tasks like taking calls or messaging.
Is It Possible To Connect Apple Watch To iPad?
The first and foremost point is the news to have the best compatible iPad version. Your iPad should be able to run iOS 11.0 and later for it to connect with the Apple watch in any way. 
You are now moving on to connecting the two. The only plausible way you can link your iPad and Apple Watch in any form is through the fitness app. You can find this app on various Apple devices like iPad pro (all versions),iPad mini 2, iPad mini 3, and iPad mini 4, iPad Air, and iPad (4th generation). Apple's fitness app is the only one that uses the Apple Watch and is available to install on the iPad app store.  
The iPad itself cannot connect with the Apple Watch though the fitness app link to your Apple watch and syncs data with the help of your Apple ID.
Steps to connect the Apple Watch to the iPad using the Apple fitness app:-
It is essential to ensure you are using the same Apple ID on all Apple devices(iPad, Apple Watch, iPhone)

In iCloud settings, activate the Keychain option on your iPad and iPhone.

Add Home App on both devices.

Launch the Home App on both Apple devices.

Enable the Home app by going to the iCloud setting of your iPad and iPhone.

Now you have to restart your iPad and Apple watch.

On your iPad turn off the Bluetooth and wifi connection, turning it on after 30 seconds.

Disable Bluetooth on your iPhone to enable the Apple watch to connect with your iPad.

On your Apple Watch, go to the settings app and select workout.

Now help Detect Gym Equipment.

Also, disable the power saving mode on your Apple watch by toggling off the power saving mode here.
Connectivity Issue Between The Apple Watch And The Fitness App?
You can face this issue more often than you'd like to, but it's pretty easy to resolve. Just go through these options:
Ensure that Bluetooth and wifi are enabled on both your devices.

Try restarting both devices and connecting again.

Another option is to reconnect the Apple watch to your account.

If these options fail, there could be hardware issues; you can try contacting Apple support for assistance.
Pairing Apple Watch With The iPhone
The connection between the iPhone and Apple watch is the most compatible one, they work flawlessly together. However, it would help if you were mindful of the version of your device. iPhones 6s and up, running iOS 13 or later, are required to install watchOS 6 and get the Apple watch working.
Steps to pair iPhone and Apple watch:
Secure the Apple watch on your wrist and press the side button until the screen lights up.

Place your iPhone closer to the watch to start pairing.

Tap continue on the Apple watch pairing screen as it appears on your iPhone.

Tap on the Set up for Myself option.

Keep the iPhone near the watch, so your Apple watch shows in the viewfinder. Successfully pair the devices.

Tap on Set Up Apple Watch. 

Complete the set-up by following the further prompted steps on both devices.
Using The Apple Watch Without An iPhone
Like any other tech device, the Apple watch also has many different versions with modified features. With time, Apple has changed the functioning of the eye and released improvised versions of it in the market. Their newer versions require the improvised iOS to function optimally hence newer iPhone versions.
Among these versions, you'll find the Apple watch with GPS+cellular connectivity. These watches can be used without carrying your phone around everywhere. It enables you to answer phone calls, get text messages, and play music without the need to keep the phone near.
The downside of using the Apple Watch this way is that it drains out of battery much faster than usual, so it could be more convenient to use throughout the day.
Keeping the battery thing in mind, you can use the Apple watch without being linked to an iPhone. The numerous features that it offers are:
Monitor your sleep

Count daily steps

Monitor heartbeats

Set up timers or alarms

Track your heart rate using an electrical heart sensor 

You can use apple pay and your passport through your watch

Stream music through the 2 Gb built-in storage you get with Apple watches, connect to Bluetooth headphones and enjoy.

Use stopwatch
You can still run third-party apps without an iPhone. Also, if you're connected to a network before using both iPhone and Apple watch, the Apple watch can still connect to it to use the internet.

Final Words
I know the Apple Watch might fulfill all our scientific movie expectations, but it is a fantastic piece of modern technology. You can make the best use of a device with the right pairing, and all are good. Keep in mind that the primary objective of the device was to be used with the iPhones, and changing that will affect your Apple watch's efficiency.
Ultimately, it all comes down to using it correctly, whichever device it may be, and I hope you can do that after reading through this article.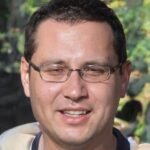 Ben Scott is a prominent technology journalist and reviewer, specializing in tablet devices. He is known for his comprehensive and unbiased reviews of tablets from various manufacturers.
With a deep understanding of tablet technology, including hardware components, operating systems, and software applications, Scott provides clear and informative reviews accessible to readers of all levels of technical expertise.
His attention to detail and in-depth analysis have earned him a loyal following of readers.