We are surrounded by many electronics currently, but they do not incorporate the same components. But what if tablets with USB ports are available in the market, usually tablets only come with a charging port and no USB port. Tablets No USB ports do not let you connect to some portals like wireless wifi and storage plugins.
Do not worry, because in this ultimate guide we bring you 8 amazing tablets with USB ports so that you can play games, surf online, and enjoy other applications and services.
The USB port not only allows you to plug in wireless wifi but also a hard drive, pen drive, game controller, mouse, and also keyboard. Without any other wait let's start this guide. 
Some of the Best Tablets With USB port
1. Microsoft Surface Pro 4
Microsoft is among the most popular and amazing brands out there, with a vast variety of computers, tablets, and even mobiles. This tablet has a detachable keyboard and the screen resolution is 12.3 inches pixel sense display with 2736×1824.
The operating system is windows 10 pro with Intel HD graphics 515. For the storage system, this tab has 128 GB and 4GB RAM.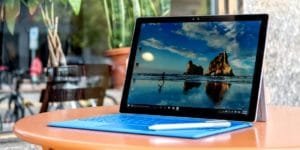 The tablet is lightweight and it runs up to 13.5 hours all day! The battery is very stunning and better than most of the tablets. The processor is 6th gen intel core 2.2 GHz you get a pen with this tablet that lets you work on precise details and very swiftly. This is one of the best tablets from windows and tablets with a USB port you can plug in your pen drive and wireless wifi portals. 
Hardware Specifications of Microsoft surface pro 4
Processor
6th Gen Intel Core m3, i5, and i7 processors
RAM
4/8/16 GB
Storage
128/256/512/1024 GB eMMC storage
Display
12.3″ Retina display with 2736 x 1824
Camera
Rear- 8MP (Webcam)
Operating System
Windows 10 Pro
Battery Life
9 hours
Weight
1.7 lbs
For more details you can read our review on Microsoft Surface Pro 4 form our experts.
Larger, sharper screen within same dimensions
Vastly improved Type Cover
Even better Surface Pen
Type Cover still sold separately
Intel Core m3 at entry level
Battery life
2. Fusion5 Windows 10 Tablet PC
this is a windows tablet with 1.83 GHz intel atom AZ3735F quad-core processor and it operates on windows 10. For the display, this tablet has a 10 inch IPS LCD with 1280X800 resolution. The tablet has 2 two cameras, the front camera is 2MP and the rear camera is 2MP.
Since its a windows tablet it has all the windows applications pre-installed and some of the apps can be installed from the windows store.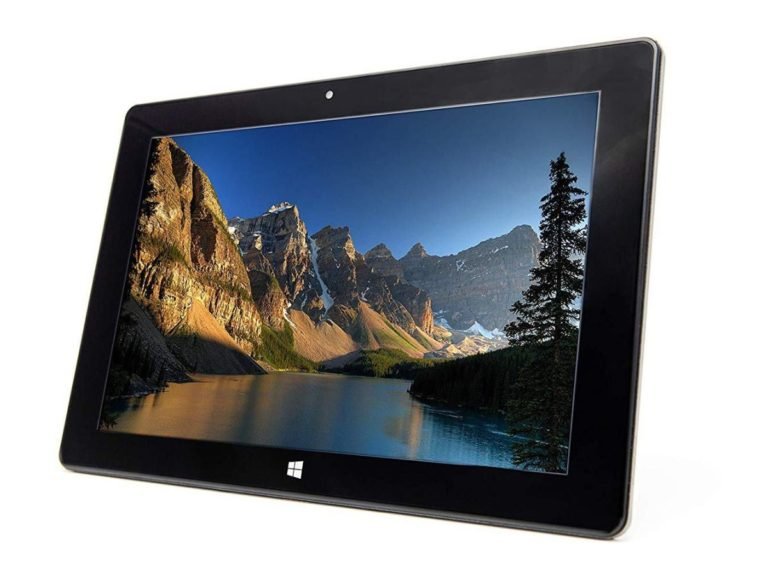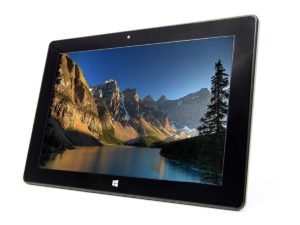 The battery of this tablet is up to 5 hours which is the biggest drawback of this tablet. This tablet is very lightweight and can be traveled around with.
This tablet has Bluetooth and a full-sized USB port where you can plug in your wifi and hard disk. With all the fusion tablets, this one is also covered with a warranty of 12 months. 
Hardware Specifications of Fusion5 Windows Tablet
Processor
Intel Quadcore AtomTM x5-Z8350
RAM
4GB
Storage
64 GB
Display
10.1″ Retina display with 2736 x 1824
Camera
Rear- 5 MP | Front- 2 MP
Operating System
Windows 10
Battery Life
7-8 hours
Weight
1.52 lbs
---
Excellent Camera
Battery performance
Lightweight
Windows may be a problem
Average performance
3. Asus Transformer Mini 10.1
The Asus transformer mini also a tablet cum laptop because the keyboard is detachable. This tablet is powered by an intel atom quad-core processor. The body is very stunning as Asus never disappoints in terms of design. The display is a 10.1 inch IPS LCD with a 1280×800 resolution for the best display experience.
The tablet operates on windows 10 and for camera quality, it has a webcam which makes it ideal for video calling. The tablet has 64 and 128 GB of storage as internal memory and 4GB RAM. the tablet runs up to 11hours which is pretty impressive. Overall, this tablet is amazing. 
Hardware Specifications of ASUS Transformer Mini 10.1″
Processor
Intel Atom Quad-Core x5-Z8350 Processor
RAM
4 GB
Storage
128 GB eMMC storage
Display
10.1″ Inch Retina display with 3000 x 2000
Camera
Rear- 2MP (Webcam)
Operating System
Windows 10 Pro
Battery Life
11 hours
Weight
1.7 lbs
---
Compact and light
Keyboard cover and stylus
Fingerprint reader
Highly adjustable kickstand
No USB-C port
Quirky keyboard
Occasionally finicky touchpad
4. FUSION5 104 Tablet PC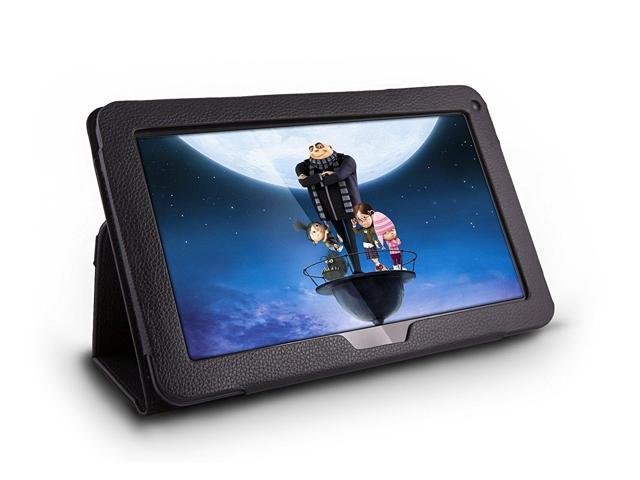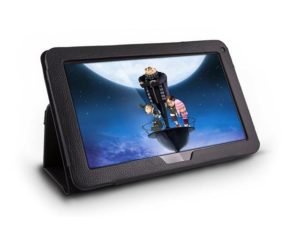 Another tablet from fusion 5, this tablet is amazing for all the gamers. It has all the impressive set of features as it has a screen size of 10.1 inches of 1280X800 pixels. This tablet has 4GB RAM and 32GB storage.
The tablet has 2 cameras, the front one is 2 MP and the rear one is 2MP as well. This is an android tablet and it runs on Android 5.1 lollipop up to 5hours of battery life.
The tablet is very lightweight and it has features like GPS and a full-sized USB port for Pendrive. 
Hardware Specifications of FUSION5 104 GPS
Processor
ARM Cortex-A53 64-bit quad-core processor
RAM
1GB
Storage
32 GB
Display
10.1″ Retina display with 1280 x 800
Camera
Rear- 2 MP
Operating System
Android 5.1
Battery Life
5 hours
Weight
1.19 lbs
---
Very nice and fast too!

It's is fast, easy to use
Fast, clear, responsive!
Slow to start
Performance is sluggish
5. Fusion5 10.6 Tablet pc
Fusion5 has a large display screen since they come with extra features and a great experience for watching movies online and playing games. This tablet processes on 1.8 GHz cortex A7 Octa-core processor and operates on android 6.0marshmallow.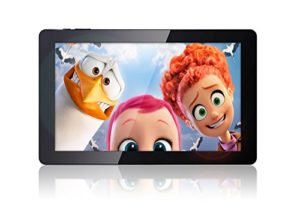 For storage means, it has 16GB and 2GB RAM. This tablet has cameras too, 5mp as rear and 2mp as the front camera. This tablet is light and with 7200mAh battery, you can watch movies and play games. You get 12hours of warranty which is amazing and secure.
Hardware Specifications of Fusion5 10.6
Processor
Cortex-octa-core tablet pc
RAM
2 GB
Storage
16 GB
Display
10.6″ Retina display with 1366 x 768
Camera
Rear- 5 MP | Front- 2 MP
Operating System
Android 6.0
Battery Life
6 hours
Weight
1.28 lbs
---
Large screen, very pleasant to watch
Fast and responsive processor
Multiple inputs
Quality plastic
Affordable price
The charger is quite fragile
No compatible cases to match some of the ports
6. Astro Tab S10 – Budget Tablet with USB port
This tablet has been very popular since 2016 and even now. This particular tab has a 10.1 inches long display screen with a 1280×800 resolution for a clear display. The tablet has a 2.0 GHz Octa-core processor and it has 16GB of internal memory.
The ram is 1GB which is not disappointing but it's an under budget tablet. This tab has a rear camera of 2mp and front camera of 0.3mp and it operates on an android 6.0 marshmallow. The tab can go up to 5 hours of battery life and its lightweight. 
Hardware Specifications of Astro Tab S10
Processor
64-bit Quad-Core processor
RAM
1 GB
Storage
16 GB
Display
10.1″ Retina display with 1366 x 768
Camera
Rear- 2 MP | Front- 2 MP
Operating System
Android 8.1
Battery Life
6 hours
Weight
3.15 lbs
---
Updated Android
Screen size
Average performance
Heavy
7. Dragon Touch X10. 
You must have never heard of this brand, or some of you must have been aware. This company does not have that impressive history in products, but these particular tablets with USB ports are better and fit the role.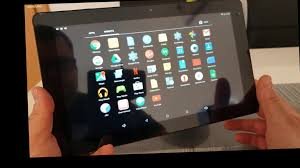 This tablet is powered by an android 5.1 lollipop and it runs on a 2.0GHz Cortex A7 Octa-core processor. The internal memory is only 16 GB with 1GB ram. The camera is 5mp on the rearview and 2mp on the front camera. The battery of this tablet lasts up to 6hours and it's a standard tablet that comes with a pen. 
Hardware Specifications of Dragon Touch X10
Processor
2 GHz Cortex A7
RAM
1 GB
Storage
16 GB
Display
10″ HD IPS display with 1280 x 800
Camera
Rear- 5MP
Operating System
Android 5.0
Battery Life
6 hours
Weight
1.3 lbs
---
Average performance
Old Android
8. LG G pad F 8.0
LG is another top player in electronics with a vast variety of mobiles and other electronics. The display is 8.0 inch IPS LCD with 1280×800 resolution, it's a high definition screen. This tablet runs on Android 5.0 lollipop for up to 10 hours which is very impressive.
Its very lightweight, weighing only 0.9lbs. It has a built-in stylus for usage and for internal memory, this pad has 16GB as internal memory and 1 GB RAM. You can plug in your pen drive, wireless wifi. For the price, it's not that worthy but a good find. 
Hardware Specifications of LG G pad F 8.0
Processor
1.2 GHz Snapdragon Quad-Core processor
RAM
1 GB
Storage
16 GB eMMC storage
Display
8″ Retina display with 1366 x 768
Camera
Rear- 5 MP | Front- 2 MP
Operating System
Android 5.0
Battery Life
10 hours
Weight
0.9 lbs
---
Good 4G LTE connection
Expandable storage
Full-size USB port
Included stylus too small
Low resolution display
Sluggish, below-average performance
Some More Popular Tablets With USB Ports
Bestseller No. 1
VANKYO MatrixPad S10 10 inch Tablet, 2 GB RAM, 32 GB Storage, Quad-Core Processor, Android OS, 10.1" IPS HD Display, Wi-Fi, USB Type C Port, GPS, FM, Slate Black
Higher performance: Packed with a powerful and robust Quad-core and 2GB RAM, your MatrixPad S10 is faster and more responsive than the 2019 edition, delivering quick app launches, smooth light games and videos, and great overall performance. Running the native Android 9.0 Pie, the 10 inch android tablet is loaded with basic Google apps only and without bloatware.
Crisp and clear IPS display: The 10 inch tablet adopts a 1280 x 800 IPS display, presenting a bright display with vivid colors for a more true-to-life viewing experience from all angles. Enjoy immersive reading with read mode on the big display and watch comfortably at night with Eye Health, an extra feature that automatically adjusts and optimizes the backlight to reduce eyestrain.
Portable tablet with dual speakers: The 10 inch tablet comes with 2 front box speakers, which produce robust and spacious sound for your favourite music, games and videos. At just over a pound, it's so mobile that you could use it around the house or take it anywhere.
32GB ROM with expandable memory: The tablet offers 32GB of onboard memory and includes a microSD card slot (microSD card sold separately) that allows you to add up to an additional 128GB of memory, keep all your favorite media with you wherever you go, such as eBooks, songs, videos, photos, music, etc.
Long lasting entertainment: VANKYO MatrixPad S10 is equipped with a solid 6000mAh battery. Enjoy downloaded content on the go with up to 8 hours of mixed-use battery life. You can watch movie, listen to music, play games, surf the Internet, read e-Books, etc. Charge it via USB C port.
Bestseller No. 2
2018 RCA Galileo Pro 11.5" 32GB Touchscreen Tablet Computer with Keyboard Case Quad-Core 1.3Ghz Processor 1GB Memory 32GB HDD Webcam Wifi Bluetooth Android 6.0 - Charcoal
Quad-Core Processor 1.3GHz is powerful enough to zoom through applications and tasks
11.5" touchscreen, 1024 x 600 resolution, Rear 2MP camera and front 1MP webcam with microphone, auto-focus and digital zoom; Built-in speaker; BUILT-IN: 32GB Flash Storage Memory (MicroSD-expandable), Dual Front/Rear Camera, Full USB and Micro USB port, Bluetooth, and Rechargeable Battery
FOR WORK OR PLAY: Stay efficient with Android OS and preinstalled apps available at the touch of your fingertips. Compatible with Google Play
INCLUDES: Free travel keyboard and AC adapter. Ports/Jacks: Micro USB, Full USB, MicroSD card slot, 3.5mm Headphone jack, Microphone, DC jack
Battery life up to 6 hours
SaleBestseller No. 3
All-new Fire HD 8 tablet, 8" HD display, 32 GB, designed for portable entertainment, White
8" HD display, 2X the storage (32 or 64 GB of internal storage and up to 1 TB with microSD card) + 2 GB RAM.
All-day battery life - Up to 12 hours of reading, browsing the web, watching videos, and listening to music.
Now with USB-C for easier charging. Fully charges in under 5 hours (with included cable + adapter).
30% faster thanks to the new 2.0 GHz quad-core processor.
Enjoy your favorite apps like Netflix, Facebook, Hulu, Instagram, TikTok, and more through Amazon's Appstore (Google Play not supported).
Bestseller No. 4
Lectrus Tablet 10 inch Android 9.0 Pie, 2GB+32GB WiFi Tablet PC, Dual Camera, Quad Core Processor, 1280x800 IPS HD Display,TF Card Slot,Support USB-Type C, GPS,Bluetooth,FM
✔️【10.1" HD Big Touch screen Tablet】 Brilliant 10.1" 1080p Full HD display (800 x 1280), up to 1.3GHZ quad-core processor, and up to 5-6 hours of battery life. Our largest display, stereo speakers, and WIFI 802.11b/g/n+BT 4.0(HS)—perfect for watching Full HD video, playing games, reading magazines, and streaming content seamlessly
✔️【Memory can be expanded to 128GB 】This 10.1" Tablet with 32GB internal storage expandable by up to 128GB (using the microSD slot). Watch downloaded videos anywhere. Enjoy millions of movies, TV shows, songs, Kindle eBooks, magazines, Android apps, and game.
✔️【Long-Lasting Battery for Hours of Use】 Our Lectrus 10.1 Inch tablet is equipped with 6000mAh rechargeable lithium battery, normally 5-7 hours video time. Fully charges in under 4-5 hours using the micro-USB power adapter included in the box. The tablet needs to be charged soon if the power is lower than 5%. To protect the tablet battery life, the battery has a low power automatic protection mechanism. If the tablet is battery power off during normal using, it needs to be charged soon.
✔️【Dual Camera can Capture life's moments】Lectrus 10 inch 32GB Wifi tablet features 5MP rear and 2MP front dual cameras for taking photos or shooting video. The camera is perfect for Skype calls with friends and family.
✔️【Reliable customer service and on-time tech support】 Please contact us via email [email protected] if any questions, we provide 24/7 customer service support.
Bestseller No. 5
10" Windows 10 Fusion5 FWIN232 Plus S1 Ultra Slim Tablet Computer - (4GB RAM, USB 3.0, Intel, 5MP and 2MP Cameras, Windows 10 S Tablet PC)
ULTRA SLIM & ULTRA STYLE: WINDOWS 10 S TABLET - the ultimate user experience. This newest version of Windows Tablet PC from Fusion5 is fully-loaded with the latest user-friendly Windows 10 package. Perfect Windows tablet PC for your daily requirement, be it education, office work or industrial use.
POWERFUL & MEGA STORAGE SPACE - what more is there?! Upgraded Intel Quad-core CPU with powerful GPU - 4GB of RAM Your new Windows tablet laptop PC is all ready for work, fun and play! This is a super powerful Windows tablet!!
10'' GRAPHIC DISPLAY FOR OPTIMAL VIEWING - the 10'' screen on this Windows 10 S tablet PC by Fusion5 is perfect for viewing our favourite TV shows, movies, Youtube and playing games!
WANT MORE? - this is a Bluetooth 4.0 Windows PC laptop tablet. Equipped with Intel Quad-core Processor, and full-size USB 3.0 port.
WHY BUY THIS WINDOWS 10 S TABLET PC BY FUSION5? - this ultra-slim and stylish Windows laptop tablet not only ticks all the boxes in terms of ultimate usability, delicious graphics and overall specs but...it also comes with 12 MONTHS OF FULL USA WARRANTY @ A US SERVICE CENTER.
Bestseller No. 6
Dragon Touch K10 Tablet, 10 inch Android Tablet with 16 GB Quad Core Processor, 1280x800 IPS HD Display, Micro HDMI, GPS, FM, 5G WiFi (Silver)
Dragon Touch Tablet 2019 Edition: The Dragon Touch K10 features a brilliant 10" display and Android 8.1 Oreo OS, brings all you need for entertainment with a visual feast and fast operation. Easily browsing online and download whatever you want, such as Youtube, Netflix, Instagram and any other games.
Full-featured Tablet: Do what you like to do, Dragon Touch K10 10.1-inch tablet would satisfy you with providing a long-lasting reading and watching times. More songs, e-books, pictures and videos will be saved right on your tablet thanks to 128 GB expandable storage. And other features would contribute as well, such as FM, GPS, BT 4.0 and so on.
Brilliant HD Display: The 10-inch HD IPS Display with 1280*800 Resolution that stays clear in any light. Sharing the big screen with families in any angle for hands-free. It also has a micro HDMI interface for syncing the tablet movies and videos to TV. Both charging and data transmission would be supported via micro USB.
Store More Pictures and Videos: The Dragon Touch K10 tablet comes with 16GB of internal storage, expandable storage to 128 GB. The big storage will satisfy your daily requirements for working and learning.
Entertainment for You Anywhere: Easily get more entertainment on this tablet. The tablet also supports to download Apps from Google Play thanks to GMS certified from Google and a native Android operating system preloaded.
FAQ About Best Tablets With USB Ports
Which is the best tablet With USB Port?
I consider the Microsoft Surface Pro 4 as the best tablet with a USB port.
Which is the best cheap tablet With USB Port?
Asus Transformer Mini is a popular and best cheap tablet with a USB port.
Can we get good tablets With USB Ports under a 100$ budget?
Yes, Why not. You can get a lot of options for tablets with USB ports.
Conclusion
At last, I just want to say that all these tablets with USB port are one of a kind they all have camera features and good storage so that you can take pictures, watch movies and work efficiently. Some of them are under budget too but don't worry the other tablets can be bought on online deals like Amazon.
In tablets with USB ports, you can plug in wireless wifi and other ports and enjoy the experience of high wifi services or stream movies all day.