As we all are familiar with this stunning and world-renowned company, recently Samsung has come up with a Samsung galaxy tab A 10.1.
Samsung has been a competitive brand of not only mobile phones but also other electronics and the market standing of Samsung is also pretty nice as compared to other fellow companies. Today we are going to review this new tab by Samsung and see if it's worth the hype. 
Outlook & build personality of Samsung Galaxy Tab A 10.1
Firstly, let's review the appearance and the outlook of the model. As always, the design of Samsung mobiles or tabs have always been sleek and smart, this one too fits the role. The tab looks very sleek and smart and the body of the tab is metal which is definitely surprising since Samsung mostly comes with plastic bodies.
The tab is 7.5mm thicker and it has a nice grip to it, talking about the appearance, Samsung galaxy tab A comes in black, silver and gold color. Unlike the recent tabs by Samsung, this one does not have buttons or physical buttons on the model.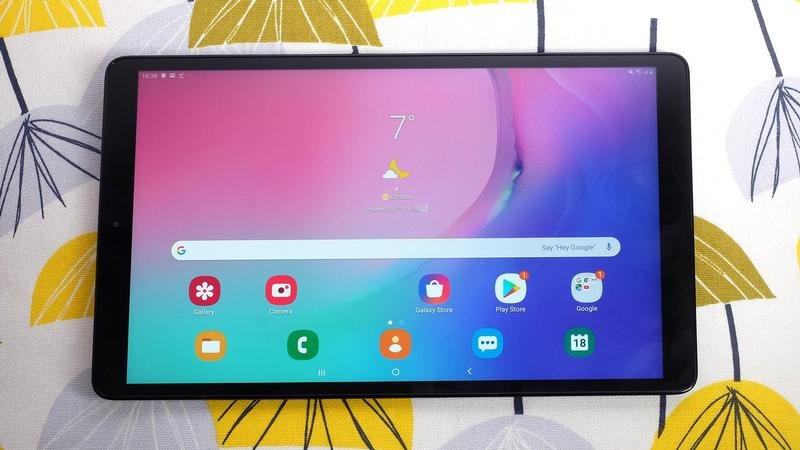 The tab works well on both the modes, that is portrait and landscape. You can control the volume, you get a power button and most importantly there is a MicroSD slot on the right side of the tab so that you can keep everything stored and save up some internal memory of the tab for future use.
The tab has a headphone jack on the top part so that you can work and listen to music too because tabs can be fun too. If you're a movie lover, then you're gonna get thrilled with the 25.54cm large screen you'll have the best movie experience. For charging purposes, this tab has a USB C 2.0 port at the bottom part of the tab. 
General information:- 
Hardware Specifications of Samsung Galaxy Tab A 10.1
Processor
Octa-core(2×1.8GHz + 6×1.6GHz)
RAM
3 GB
Storage
128 GB
Display
10.1″ 1920*1200 IPS Display
Camera
Rear- 5 MP | Front- 2MP
Operating System
Android 9
Battery Life
10 hours
Weight
1.03 lbs
Let's discuss each and every feature of Samsung Galaxy Tab A 10.1:-
Camera & speaker 
This is one of the most features which are considered while buying mobile phones or tabs. The speaker and camera have to be the best so that the customers feel satisfied, isn't it? In this tab, there are 2speakers which are placed on the same side.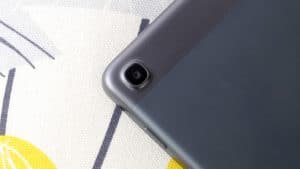 The sound quality is good and as mentioned by Samsung itself the speakers will provide the Dolby atmos sound experience. Let's jump to the camera quality, as mentioned above the primary camera that is the rear camera is 8mp and the front-facing camera is 5mp which is good considering the price of this tab. If you're a selfie person or a noob mobile photographer then this tab is for you, it has a nice decent function. 
Gaming experience 
Let's face it, we all love games on the big large resolution because it's clear and fun. This tab is stunning for the gaming experience because of the clear screen and large display.
The resolution of this tab is high definition which will provide you with the real game time. You can download fun apps for your kids on the kid's mode and with parental control, you can lock up your content. 
Battery life and storage 
Battery and storage play a very important task because currently in this generation, mobiles and tabs are highly used as compared to other electronics like laptops and computers since they are not easy to travel with. We all work in mobiles and tabs, and that's why battery and storage are important.
This tab has a battery life of 10hours and 30 minutes which is quite satisfying and it's also fully HD which might drain the battery.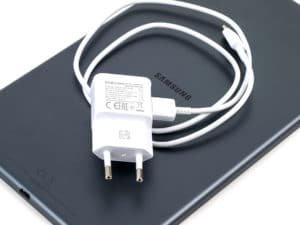 As for storage, this tablet comes in two models, one has 32GB of internal memory and another one is 32GB but it's higher in price than this one since it has wifi with 4lte with video calling features.
It's disappointing because only 32 GB doesn't sound that great but you can expand the storage by up to 512 GB through an sd card. The ram is 2GB which is understandable at this price point. 
---
After all these points and explanations we point out some of the main pros and cons of Samsung Galaxy Tab A 10.1:-
Pros of Samsung Galaxy A Tab 10.1
With the given price point the model has a stunning Outlook and performance.
The resolution is HD which gives an impressive display experience.

For the first time, the body of the tab is metal which promises the long run.

A standard tablet with amazing features and a gaming experience. You can easily travel with it too.

It's cheap as compared to its competitor and it has better features than those. Ex-Huawei media m5.

The Android version 9.0 pie is amazing and hopefully, the future updates will be more amazing too
Cons of Samsung Galaxy A Tab 10.1
The tab does look very fine but it still has some flaws like there is no fingerprint sensor which is better and convenient for security.
The storage is not that great, nowadays even mobiles have better storage value but at this price point, it's okay.
There are two speakers but they are situated on the same side which is kind of disappointing.
Games like Fortnite are not supported by this tab and even if you play PUBG the battery will drain quickly, for continuation you must keep it charged.
---
CONCLUSION 
At last, the Samsung galaxy tab A is amazing it has a gorgeous display with smart resolution and the body design is stunning as well. Surely it has some flaws here and there but it's a stunning tablet under budget. The camera is nice and the picture quality is good too, overall it's an amazing tablet with better features that too under budget.

The tab is not that heavy and can be traveled around easily, and the color available in this model looks very stunning and standard too. If you still want to save some bucks off this purchase then you can also buy it from Amazon or Flipkart or from the official site of Samsung. They come with 1year of warranty. We hope this review helped you through and if you want any other features then you can check some other categories like 8-inch tablets or 10-inch tablets.
Howdy Geeks, I'm Andrew, a young passionate blogger, Tech Freak & a Gadget Lover. I help people in buying them the best tablet devices