When we think about tablets, Apple often dominates the conversation. However, with every tablet launch from other brands, especially Android-based ones, they're often pitted against the latest iPad.
Enter the Samsung Galaxy Tab S6 Lite, Samsung's attempt to bring some of the luxury tablet features to a more wallet-friendly price range. While it's positioned as a more affordable cousin to the Tab S6, don't be fooled into thinking they're too similar – the 'Lite' version has its unique charm.
One of its standout features is the S Pen stylus. It's included with the Tab S6 Lite, making it Samsung's most budget-friendly tablet to offer a stylus. There's no slot for the S Pen, but considering the price, that's a minor hiccup. Using the stylus feels natural, perfect for writing down notes or doodling, especially when you consider that, unlike Apple's Pencil, it's thrown in for free.
Design-wise, the Tab S6 Lite feels solid. The smaller bezels and sturdy back mean it can probably handle a bump or two. In terms of performance, it might not be the speediest when multitasking or switching apps, but it is one of the best in the price segment.
Still, as an affordable entertainment device with a vivid, crystal-clear display, the Galaxy Tab S6 Lite gives a very good viewing experience. Plus, you've got three colors to pick from Oxford Gray, Angora Blue, and Chiffon Rose. If you're on a budget and need a reliable tablet, this one's worth a look.
Hardware Specifications of Samsung Galaxy Tab S6 Lite 
Processor
Exynos 9611
RAM
4 GB
Storage
64 GB, 128GB
Display
10.4 inches (2000 x 1200) TFT LCD
Camera
Rear – 8 MP | Front – 5 MP
OS
Android 10
Battery Life
Up to 15 hours
Weight
465g
PROS
S Pen stylus included
Large and vibrant display
Expandable storage via microSD
CONS
No AMOLED display
Not ideal for high-end gaming
No keyboard or stylus dock included
Samsung Galaxy Tab S6 Lite Review– Design And Display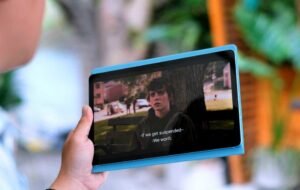 Samsung's Galaxy Tab S6 Lite strikes a balance between style and substance, proving to be an eye-catcher from the moment I held it. Let's break down its design and display aspects.
Firstly, the design. Measuring 244.5 x 154.3 x 7.0mm, it feels sleek and slim, making it easy to carry around. At 465 grams (or 16.47 oz), it isn't the lightest tablet out there, but it's certainly manageable. The tablet's back is made of aluminum, lending it a premium touch. I must say, the feel of cold metal when I first pick it up in the morning is a tiny luxury I've come to appreciate. As for colors, I had three elegant options: the muted Oxford Gray, the serene Angora Blue, and the delicate Chiffon Pink. The choices seem tailored to appeal to various tastes.
When it comes to the display, which is equally impressive. The 10.4-inch screen immediately feels expansive, with a resolution of 2000 x 1200. Everything appears sharp and vivid, thanks to the TFT LCD display. Images and videos come alive in 16.7 million colors, all rendered in 24-bit color depth. With a standard refresh rate of 60Hz, animations feel smooth. The display's 224 PPI ensures details are crisp, while a brightness of 435 nits makes it usable even in well-lit environments. And with an 81.60% screen-to-body ratio, I get more screen, making my viewing experience more immersive.
In conclusion, the Galaxy Tab S6 Lite doesn't just look the part; its design and display truly deliver. Whether I'm watching a movie, reading, or just browsing, the tablet has continuously provided a comfortable and visually pleasing experience. If design and display are high on your list, the Galaxy Tab S6 Lite won't disappoint.
Samsung Galaxy Tab S6 Lite Review- Camera And Features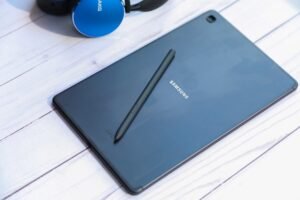 The Samsung Galaxy Tab S6 Lite is not just a tablet, but also a versatile tool equipped with a decent set of cameras and features tailored for multimedia enthusiasts and everyday users alike. Let me delve into my personal experience with its camera and features.
Starting with the camera, the 8 MP rear shooter is pretty handy. With an autofocus capability and an aperture size of F1.9, I found it to capture decent photos, especially in good lighting. While it might not replace a professional camera, for quick snapshots or document scanning, it does the job well. The 5 MP front camera, despite being fixed-focus, was satisfactory for my video calling needs. Additionally, the ability to record videos at 1080p@30fps came as a pleasant surprise, making it suitable for capturing moments or short video notes.
Now, transitioning to its features, one of the standout attributes for me has been the stereo speakers tuned by AKG. Combined with Dolby Atmos, the audio experience is immersive, whether I'm watching movies or just jamming to my favorite tracks. The inclusion of a 3.5mm jack is a blessing for me, as I can seamlessly use my wired earphones without needing an adapter.
Connectivity-wise, it offers pretty much everything I need. From Bluetooth 5.0 for quick device pairing to the versatile Wi-Fi options covering dual-band and Wi-Fi Direct. Using it as a hotspot also proved hassle-free. The USB Type-C port ensures fast data transfer and charging, while the presence of multiple location services, including GPS, GLONASS, BDS, and GALILEO, makes navigation a breeze.
The S Pen Stylus is perhaps the most noteworthy feature of the Tab S6 Lite. Unlike other tablets where you might have to purchase a stylus separately, the S Pen comes bundled with this device, and it's a game-changer. It's lightweight, easy to hold, and feels natural, almost like using a regular pen on paper. Whether it's doodling, writing down notes during meetings, or navigating through apps, the S Pen is both versatile and responsive.
What's great is the seamless integration of the S Pen with Samsung's software. There are a bunch of apps and features tailored specifically for the S Pen, allowing me to make the most out of it. Drawing, annotating PDFs, or simply highlighting text becomes super easy and fun. Plus, it doesn't need charging, which means I can use it whenever I want without worrying about battery life.
Another subtle yet impactful aspect is the magnetic attachment on the side of the tablet. It ensures the S Pen is always within reach and reduces the chances of misplacing it.
Lastly, the assortment of sensors, such as the accelerometer, proximity sensor, and gyroscope, enhances the overall user experience, making it more intuitive and responsive. The inclusion of ANT+ was a nifty addition for me, especially for connecting to some of my fitness gadgets.
In a nutshell, while the Samsung Galaxy Tab S6 Lite may not boast the best camera in the market, it's sufficient for casual use. But where it truly shines is in its features, ensuring that whether for entertainment or daily tasks, it stands as a reliable companion.
Samsung Galaxy Tab S6 Lite Review- Hardware And Performance
The Samsung Galaxy Tab S6 Lite caught my attention, primarily due to its promising hardware specs at an appealing price point. After using it extensively, here's my take on its performance and capabilities.
At its heart, the Tab S6 Lite is powered by the Samsung Exynos 9611 chip. Made with a 10 nm process, it offers both energy efficiency and robust performance. With an octa-core setup, which includes 4 cores running at 2.3 GHz (Cortex-A73) and another 4 at 1.7 GHz (Cortex-A53), my daily tasks were executed smoothly. From browsing the web to playing light games and managing emails, this tablet's performance doesn't disappoint.
Backing up this processor is the Mali-G72 MP3 GPU. While it's not a top-of-the-line graphics unit, it's capable enough for casual gaming and media consumption. The graphics appeared smooth, and I didn't encounter noticeable lags or stutters.
One of the significant assets of this device is its 4GB LPDDR4 RAM. In today's multitasking environment, this ensures that apps remain active in the background, and switching between them is a breeze.
Regarding storage, options of 64GB and 128GB provide ample space for documents, apps, and multimedia. For someone like me who loves hoarding photos, videos, and apps, this space was a boon and the cherry on top. The dedicated microSDXC slot allows for storage expansion up to a whopping 1000 GB (or 1TB). This is especially handy for those who like to keep large files or a vast media library on hand.
To sum it up, the Samsung Galaxy Tab S6 Lite offers a balanced mix of performance and storage. While it might not compete head-to-head with high-end tablets in terms of raw power, it undoubtedly delivers a reliable, consistent experience for everyday use and entertainment. Given its price point, I found its hardware capabilities to be quite commendable.
Samsung Galaxy Tab S6 Lite Review- Software And Battery Life
Having used the Samsung Galaxy Tab S6 Lite for a while, I've found both its software and battery life to be standout aspects of the device. Here's my experience in these areas:
Starting with the software, the Tab S6 Lite came pre-installed with Android 10, topped with Samsung's One UI 2.0. This combination made for a user-friendly experience, with intuitive controls and a clean layout. But what truly enhanced its software performance was the recent update to Android 13, layered with One UI 5.0. This update brought along even smoother transitions and more responsive animations, making the tablet a pleasure to use. The interface feels bug-free and consistently smooth, something I've always looked for in a device.
One UI 5.0 doesn't just stop at smoothness; it also brings a heightened sense of security with Samsung Knox. Knowing that my data is secure behind this robust protection gives me peace of mind, especially in today's digital age where safety is paramount.
Now, on to the battery. With its 7040 mAh Li-Polymer cell, the Tab S6 Lite promises up to 15 hours of usage. In my real-world usage, which often involves web browsing, streaming, and document editing, it has consistently delivered on that promise. A full day's work and entertainment are easily achievable on a single charge.
When it's time to refuel, the USB-C port ensures convenient charging. While the included fast charge feature with a 15W charger may not be the fastest on the market, it does its job reliably, filling up the tablet in a reasonable amount of time and providing me with hours of usage after just a short charging session.
In conclusion, the software experience, complemented by the impressive battery life, positions the Samsung Galaxy Tab S6 Lite as a reliable companion for both work and leisure. It's evident that Samsung has put thought into ensuring users get a seamless experience, and in my opinion, they've succeeded admirably.
Final Verdict
After spending quality time with the Samsung Galaxy Tab S6 Lite, it's clear that this tablet strikes an excellent balance between performance, features, and affordability. Its standout attribute, the S Pen Stylus, brings a creative dimension that's rarely found at this price point. The user-friendly interface, paired with timely software updates, ensures a smooth and up-to-date experience.
The display, design, and battery life further solidify its place as a top contender in the mid-range tablet segment. If you're in the market for a tablet that delivers high value without breaking the bank, the Tab S6 Lite should be at the top of your list. Simple yet powerful, it truly delivers on all fronts.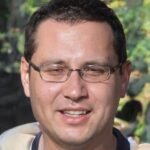 Ben Scott is a prominent technology journalist and reviewer, specializing in tablet devices. He is known for his comprehensive and unbiased reviews of tablets from various manufacturers.
With a deep understanding of tablet technology, including hardware components, operating systems, and software applications, Scott provides clear and informative reviews accessible to readers of all levels of technical expertise.
His attention to detail and in-depth analysis have earned him a loyal following of readers.