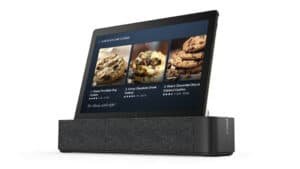 When I first saw the Lenovo Smart Tab P10, I really liked its stylish look. But it's not just about looks; this tablet has a lot more to offer. It comes packed with cool features that I now use every day.
It comes with a 10.1-inch display, which offers a visual treat every time I use it. The clarity, brightness, and color accuracy make everything from browsing the web to streaming my favorite movies an absolute pleasure. This vibrant screen ensures that whether I'm working on a presentation or indulging in some light gaming, the visuals are always sharp and immersive.
Performance-wise, the Lenovo Smart Tab P10 does not disappoint. It's swift, responsive, and consistently delivers a smooth user experience, regardless of the task at hand. Multitasking is seamless, and I can effortlessly switch between apps without any noticeable lag. This tablet has undoubtedly elevated my productivity levels, making work tasks and leisure activities equally enjoyable.
But what truly sets the Smart Tab P10 apart for me are the unique features it brings to the table. Featuring 4 Dolby Atmos speakers enhance my entertainment sessions with immersive and crystal-clear audio, while the built-in Alexa integration turns the device into a convenient smart home hub. With just a voice command, I can control various smart devices around my home or even get quick updates on the weather and news.
In short, the Lenovo Smart Tab P10 10.1" is a very good pick for day-to-day life. Offering style, performance, and innovative features, it has truly redefined my tablet experience.
Hardware Specifications of Lenovo Smart Tab P10
Processor
Qualcomm Snapdragon™ 450
RAM
4 GB
Storage
64 GB, Up to 256 GB
Display
10.1" FHD (1920 x 1200) IPS
Camera
Rear – 8 MP | Front – 5 MP
OS
Android Oreo(8.1)
Battery Life
Up to 15 hours
Weight
440g
PROS
Lightweight
Fingerprint sensor
4 Dolby Atmos speakers
CONS
Dated android 8.0
No google assistant dock mode
Slow charging
Lenovo Smart Tab P10 Review– Design And Display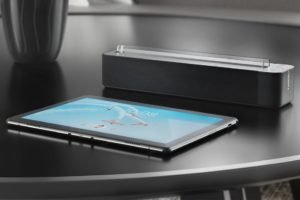 Upon unboxing the Lenovo Smart Tab P10, the first thing that struck me was its neat design complemented by its sizable 10.1-inch display. This is not just any ordinary screen; the tablet provides a substantial viewing space without feeling too bulky in the hands.
Diving deeper into the display specs, the resolution stands at a robust 1920 x 1200. Simply put, this translates to clear and sharp images, making everything from web browsing to movie-watching an enjoyable experience. The visuals are further enriched by the 24-bit color depth, ensuring I get a vibrant display with the full spectrum of 16M colors. Whether I'm viewing photos or just scrolling through social media, the color reproduction is outstanding.
While many might overlook the refresh rate, the 60 Hz on this Lenovo tablet ensures everything moves smoothly. Be it a quick swipe or watching fast-paced action sequences, there's no jitteriness.
Now, when we talk about the display type, it boasts an IPS LCD with capacitive 10-point multitouch. In simpler terms, not only do I get wide viewing angles but also a responsive touch experience, whether I'm sketching or just navigating.
A detailed mention should go to its 224 PPI. This pixel density ensures that texts look crisp and images detailed, without any pixelated edges. Even when outdoors, the 400 nits brightness level makes sure the screen remains visible and clear.
The screen-to-body ratio of 73.22% gives the tablet a modern appearance. Minimal bezels and more screen provide an immersive viewing experience.
To sum it up, the Lenovo Smart Tab P10 really delivers with its great screen and design. It looks good and works well too. If you're searching for a good tablet for its display, this is a top choice.
Lenovo Smart Tab P10 Review- Camera And Features
When I got the Lenovo Smart Tab P10, the first thing I decided to test out was its camera. I have to admit, for a tablet, the 8 MP autofocus rear camera truly impressed me. Snapping pictures was easy, and the images, with a resolution of 3264 x 2448 pixels, looked pretty sharp. The 5 MP fixed-focus front camera was also good for those video calls with friends and family, offering decent clarity.
Now, let's talk about video recording. The ability to record videos in 1080p at 30fps meant I could capture some really nice moments with good quality. No, it's not your high-end camera quality, but for a tablet, it's more than sufficient.
What really caught my attention, though, was the sound. The enhanced 4-speaker setup with Dolby Atmos support was a game-changer. Whether I was watching movies or jamming to my favorite songs, the sound experience was rich and immersive.
Safety-wise, the fingerprint sensor added that extra layer of security, making it easy to unlock and ensuring my data remained safe.
When it comes to connectivity, this tablet has got it all. The Wi-Fi supported both 2.4GHz and 5GHz bands, ensuring stable internet connections. Plus, there's Bluetooth 4.2 for connecting wireless devices and a reliable GPS system that also includes A-GPS, Glonass, and BeiDou. The inclusion of an FM radio was a pleasant surprise, reminding me of the good old days. And lastly, the USB Type-C port made data transfers quick and hassle-free.
In short, the Lenovo Smart Tab P10 is more than just a tablet. With a combo of great camera features and essential functionalities, it's an all-rounder that's sure to meet most of your daily needs.
Lenovo Smart Tab P10 Review- Hardware and Performance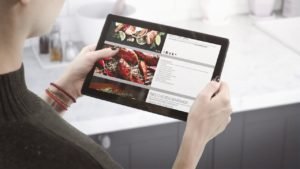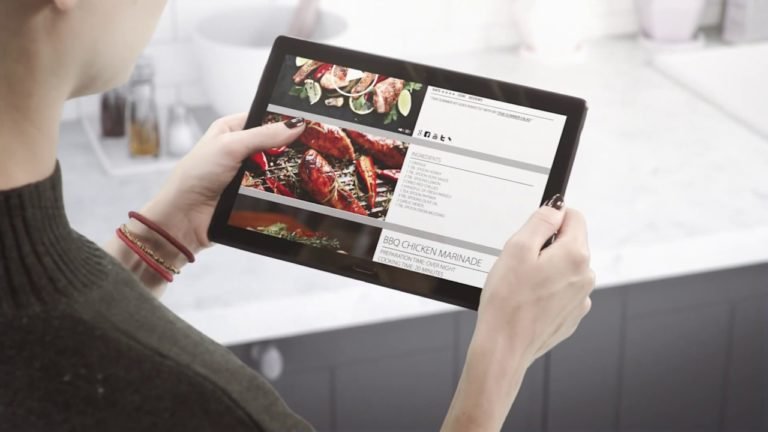 When it comes to its performance, to be frank, it didn't disappoint. This tablet is equipped with a powerful processor Qualcomm Snapdragon 450 SDM450. This is the best processor in this segment. Now, I've come across Snapdragon chips on many devices, but this one felt different. The 14 nm design was a clear indication that Lenovo wasn't playing around when it came to efficiency. The tablet was quick, smooth, and I rarely experienced any lags, even when multitasking.
Speaking of multitasking, the octa-core processor, clocking in at 1800 MHz with ARM Cortex-A53, made sure everything ran seamlessly. Whether I was browsing the web, playing games, or streaming, it handled it all without breaking a sweat. The 64-bit architecture also ensures that apps run efficiently, giving a noticeable speed boost.
Now, for someone like me who occasionally loves to game, the Adreno 506 GPU was a treat. The graphics were crisp, and the games ran smoothly without any hiccups. It may not be the top-of-the-line GPU, but for this tablet, it does the job perfectly.
A major highlight, which I think deserves special mention, is the 4GB LPDDR3 RAM. Switching between apps was a breeze, and there was no sign of a slowdown even when I had multiple apps open.
In summary, the Lenovo Smart Tab P10 truly shines in the hardware and performance department. The combination of a robust Snapdragon chip, ample RAM, and a competent GPU means that this isn't just another tablet. It's a workhorse, capable of handling most tasks with ease. If you're on the lookout for a reliable tablet that doesn't compromise performance, the Smart Tab P10 should be on your radar.
Lenovo Smart Tab P10 Review- Software and Battery Life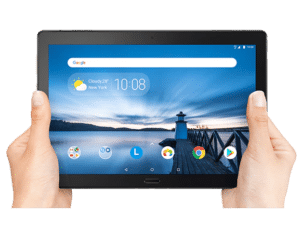 My journey with the Lenovo Smart Tab P10's software has been pretty smooth. Out of the box, it came with Android 8.1 (Oreo), and I was pleasantly surprised to get the update to Android 9.0 (Pie) not long after. The updates not only brought in new features but also enhanced the overall user experience.
The user interface is streamlined, ensuring that even if you're new to the Android ecosystem, you won't face much of a learning curve. I especially appreciated how fluid and bug-free the experience was. Transitions and animations throughout the system were quick, which made for a responsive feel when navigating around.
Now, let's talk about battery life, arguably one of the most vital features in our always-on world. The Smart Tab P10's 7000 mAh Li-Polymer battery is a beast. It consistently provided me with up to 15 hours of usage on a single charge, which is commendable. Whether I was browsing, streaming, or just catching up on emails, I didn't find myself reaching for the charger frequently. And when I did need to recharge, the USB-C port with its Rapid Charge technology ensured that I was back in action in no time.
In summary, Lenovo seems to have struck the right balance between software optimization and powerful battery life with the Smart Tab P10. It's a package that's designed for today's demanding users and easily meets expectations.
Final Verdict
In wrapping up my experience with the Lenovo Smart Tab P10, I must say it's more than just another tablet on the shelf. From its efficient Snapdragon chip to its smooth graphics and ample RAM, it's designed to cater to both casual users and multitaskers alike.
The tablet's performance truly stands out, making daily tasks and entertainment seamless. It's clear that Lenovo had the user's needs in mind when crafting this device. If you're in search of a dependable, user-friendly tablet that offers great value for its features, the Smart Tab P10 is a solid choice.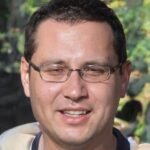 Ben Scott is a prominent technology journalist and reviewer, specializing in tablet devices. He is known for his comprehensive and unbiased reviews of tablets from various manufacturers.
With a deep understanding of tablet technology, including hardware components, operating systems, and software applications, Scott provides clear and informative reviews accessible to readers of all levels of technical expertise.
His attention to detail and in-depth analysis have earned him a loyal following of readers.