Can you imagine a day in your life without using any electronic or digital media? I bet you cannot. Or at the cost of a lot of struggle and pain. In today's society, everything is getting digitalized. Let that be emails, texts, newspapers, photography, and basic actions that humans perform every day are dependent on the digital medium. But Art? Isn't that supposed to be one's personal individualistic touch? 
Art has gone digital and it has brought about revolutionary changes, not just in the field of Art, but also in the lives of the artist and various companies. But, how can Art be digital?
Understanding Digital Art
Art created on a screen, with software, external devices like mouse/keyboard and Styluses and using various features like paint tools and whatnot. It is the same as traditional art except that the paint here never dries. Also, you don't have the trouble of clearing up the mess post a relaxing art session. 
Digital art has many names and forms. It gives the artist, ease of access, feasibility, confidence, and access to amazing and inexpensive tools. Take it from me for I have been a digital artist myself, that digital art depends a lot on the software, technology, and tools that you use.
This makes it very important to note the set of all these, that is required to kick start your digital artist era. 
Below is a list of all that I believe will make you an amazing digital artist. Here's my list:-
1- Drawing Tablet
Owning a drawing tablet is the first step in wanting to be a digital artist for me.
A graphics tablet, also known as a digitizer, digital graphic tablet, pen tablet, digital artboard or drawing tablet is a computer input device that enables a user to hand-draw images, graphics and animations, with a special traditional pen-like stylus, similar to the former way in which a person draws images with a pencil and paper. 
I believe Art is not about the tools used to create it, but more about the vision, message, or emotion of the artist. And that is what a drawing tablet does so effortlessly. I love drawing tablets as they provide such a natural look, just like traditional artworks. 
Drawing tablets are widely available, in numerous price ranges suited for all sections and needs of the society. For budget problem there are many more cheap drawing tablet are available but dont underestimate it, this can doa lot more. Drawing tablets can be classified into two categories:
Drawing tablets with screen or Pen Display:

In this, I can see my work on the screen as I do it.

Drawing tablets without screen or Graphics tablets:

These need to be connected to a computer to be used.
2- Softwares for drawing
I'd define the importance of drawing software by saying that a drawing tablet is a worthless electronic device without drawing software. An effective and standardised software is required in order to establish a good piece of art. Softwares is  the place where the entire Art happens. Its efficiency, codes, functions and aspects directly affect the quality of work produced.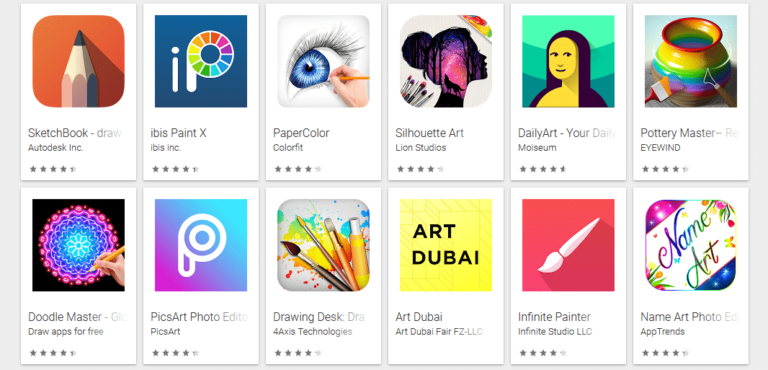 Adobe has produced an extensive variety of softwares ranging from Adobe Photoshop, InDesign, Illustrator, Lightroom, After Effects, Animate etc. are the ones I have worked upon. There are also few more drawing apps you can look upon, may be that will be fmiliar for you.
However, if Adobe feels expensive to some, there are various other alternatives available for free. One such is Photopea software which is an alternative to Photoshop.
3- Brushing up the Basics
Digital Art has opened the doors of the world of Art to all. Anyone can use the functions provided by the softwares and produce quality artwork. However, I feel learning to use the software to its full potential is where the challenge lies here. To the rescue, digitalisation has provided access to almost any knowledge with just a click. One can easily find entire courses on such softwares and tricks and tips on Youtube and applications. 
Along with this, if one learns the basics of Art like form, shape, colour, light and shadow, perspective etc, you're good to go! Here I found a video on you tube which I like the most and also like to suggest you guys for easy understand of the basics.
4- Stylus
A stylus is a pen-like object used to point, swipe, sign, and draw on all kinds of touchscreens and electronic devices.
It  offers a more fluid motion than any keyboard or mouse. This leads to the creation of artworks that feel more genuine in composition, as artists are able to produce more natural lines and accurate shapes.
Stylus gives way more precision than keyboard/mouse/fingertips. Another factor I love about styluses is the fact that they are easily portable.
5- Monitor Calibration Device
A monitor calibration device includes hardware and software, both. The hardware is a spectrocolorimeter  and its function is to measure your monitor and record colour values, brightness, contrast, and other variables. Software then takes the data recorded by hardware and builds a colour profile specific to your monitor.
This is more of an expensive accompaniment and is mostly used by professional artists.
6- Importance of Colour Accurate Monitors
The world of digital art depends on the accurate merging and creation of tints, hues, and shades. There comes the importance of color-accurate Monitors.
Many inexpensive tablets don't provide industry-standard approved color pro colors like AdobeRGB. I also noticed a lack of good viewing angles. The brightness and contrast levels are not up to the mark which affects the quality and output of the work as well.
Thus I recognize good brightness and contrast levels, great viewing angles, and AdobeRGB support as features of a good Monitor.
7- Fonts
Typography is the art and technique in which type is arranged in order to make written language legible, readable and appealing when displayed to a reader. The arrangement of type involves the following: selecting typefaces, line lengths, line-spacing, point sizes, and letter-spacing, as well as adjusting the space between pairs of letters and words.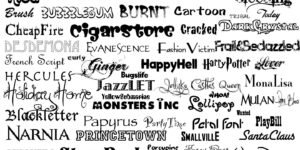 For my designing purposes, typography is a way to use text as a visual language that conveys a brand message. This design element is important for graphic designers as it helps build personality, convey a message, grab the viewer's attention, build a hierarchy, brand recognition, harmony and establish the value and tone of a brand.
Fonts here carry utmost importance as they establish what tone I want to set in a particular type. Fonts tell the emotion and feeling in a piece of writing. For example, I use a free-flowing font when I want the tone to be informal and playful, whereas a font like Times Roman is for more formal purposes.
There are various websites available for fonts and they provide according to one's need. The ones I have used are DaFont and myfonts.com. Myfonts also helps you recognise the name of a font you come across and are unaware of by simply uploading a picture of it.
8- Favourable environment
Being an Artist/designer, work comes at odds and one has to work for hours on end, without breaks. I personally feel that this is one by-product of the profession that one doesn't sign up for. However, work has to be done, but what about physical and mental health?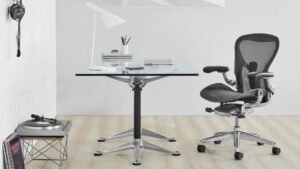 Here comes the importance of a comfortable environment that enables one to work in a way that won't exhaust them. Mostly a bad posture/working space setting makes us more exhausted than the work itself. One major thing that helps a lot here is a good quality, cushioned chair. Companies are constantly upgrading in the fancy chair segments because of the same; comfortable chairs are the need of the hour.
Features that you can look for are good cushioning, optimised padding, neck and lumbar support and adequate airflow. Trust me, this is one essential that'll change the game and hence I am mentioning it under digital art supplies. Other than a chair, a peaceful room with low moisture is perfect for us digital users.

9- External devices
A good keyboard and mouse add to the list of essential digital art supplies. 
The keyboard of a laptop is normally not ideal for digital drawing purposes. Rather if you switch to a wireless keyboard, it gives more freedom of movement and a better user experience.
Likewise, using an external mouse gives way better and more precise movements. You can very easily work with the pen tool and movements are more free-flowing. The mouse of a laptop restricts this feasibility a bit. Thus these external devices are what I rely on while using a laptop for the same.
10- Powerful computers
Computers work just fine unless you have to work on high-resolution artworks. Large canvas size or using heavily stylized brushes and features causes the software to crash or freeze resulting in the compromise of the work progress. It often leads to loss of work and that is painful. 
Sometimes one can also experience that the system works very slow, the strokes appear on the screen way later after the input was given. The solution to this is opting for a powerful computer with better RAM. 
This will give you more creative freedom and focus on creating work rather than working on troubleshooting.
Conclusion
These were the 10 most important digital art supplies that I believe people starting with digital art or established artists too, need the most. Especially for beginners, it's hard to find how and where to start. I felt the confusion too.
Hence with my experience, I have listed out these major requirements or pre-requisites that almost all artists/designers will need to produce the best quality works. Keeping in mind, the factors of comfort, budget, availability and feasibility as well.
Howdy Geeks, I'm Andrew, a young passionate blogger, Tech Freak & a Gadget Lover. I help people in buying them the best tablet devices