In the dynamic landscape of tablets, the Samsung Galaxy Tab A7 is the perfect tablet for those who desire both performance and value. As I embarked on my exploration of this device, the Tab A7 unfurled its narrative, balancing modern necessities with the affordability factor. It's not just another tablet; it's Samsung's well-thought-out offering to the masses.
Starting with its performance, the Tab A7 stands out as a steady workhorse. While it doesn't promise to outclass the high-end flagship tablets, it does ensure that for its price point, you are getting a machine that can handle daily tasks without any problem. Be it browsing, media consumption, or even light gaming, the Tab A7 has positioned itself as a reliable companion.
Shifting the focus to its display, Samsung has a reputation for creating some of the best screens in the business, and even in a budget-friendly device like the Tab A7, they haven't skimped out. The display is vivid, producing colors that pop and offering a clarity that one would usually associate with pricier tabs. Whether you're catching up on your favorite shows, reading an e-book, or simply surfing the web, the experience is enhanced manifold due to this vibrant screen.
However, what truly caught my attention were the features packed into this device. The Tab A7 seems to be a testament to Samsung's commitment to delivering a comprehensive experience irrespective of the price tag. The tablet boasts a user-friendly interface, seamless connectivity options, and a sound system that makes you question how they managed to integrate such quality in this price range. And while these features might seem standard, it's their execution in the Tab A7 that makes all the difference. Every feature feels optimized, refined, and designed with the user in mind.
To sum it up, the Samsung Galaxy Tab A7 shows what's possible when a company wants to offer good value. It doesn't claim to be the top tablet out there; it just aims to be the best it can be. Think of it this way: among all the tablets available, the Tab A7 stands out not because it's the flashiest, but because it's steady and dependable.
Hardware Specifications of Samsung Galaxy Tab A7
Processor
Qualcomm Snapdragon 662
RAM
3 GB
Storage
32 GB, 64 GB
Display
10.4" FHD (1200 x 2000) TFT LCD
Camera
Rear – 8 MP | Front – 5 MP
OS
Android 10
Battery Life
Up to 13 hours
Weight
476g
PROS
Vibrant, colorful display.
Great-sounding speakers.
Reliable battery life.
Build quality
CONS
Limited RAM.
Camera quality
Samsung Galaxy Tab A7 Review: Design And Display

Having had the chance to use the Samsung Galaxy Tab A7 extensively, I feel well-equipped to share my thoughts on its design and display.
Starting with its design, the Tab A7 sports dimensions of 247.6 x 157.4 x 7 mm. Holding it in my hands, I immediately noticed its relatively lightweight feel, weighing in at just 476g. This makes it convenient for prolonged use, whether I'm watching videos, reading, or simply browsing. The available colors – Dark Gray, Silver, and Gold offer a touch of elegance, allowing users to choose one that aligns with their aesthetic preference.
Switching to the display, it was a pleasant experience. The tablet boasts a generous 10.4-inch screen, which fulfills all my multimedia needs. With a resolution of 2000 x 1200, it offers clarity that's more than satisfactory for its price range. It uses a TFT LCD panel, which I found to be decent in terms of color accuracy and vibrancy.
The 24-bit color depth, capable of displaying 16.7 million colors, ensures that images and videos appear vividly and true to life. The standard 60 Hz refresh rate, although not the fastest, serves well for regular usage. With a pixel density of 224 PPI and a brightness of 329 nits, it's easy on the eyes, whether indoors or outside. And, the screen-to-body ratio of 79% means the bezels aren't too obtrusive, making for an immersive viewing experience.
In conclusion, the Samsung Galaxy Tab A7, in terms of design and display, is a solid mid-range tablet that offers commendable quality for its price bracket. It's clear Samsung made thoughtful decisions in its design, ensuring a user-friendly experience without compromising too much on aesthetics or display quality.
Samsung Galaxy Tab A7 Review: Camera And Features
After spending considerable time with the Samsung Galaxy Tab A7, I've gathered quite an impression about its camera capabilities and features. Here's what I've found:
Let's begin with the camera. The 8 MP autofocus rear camera has been a pleasant surprise. While tablets aren't traditionally known for their camera, the Tab A7 manages to capture decent photos, especially in well-lit environments. The F2.0 aperture helps it take reasonably good shots, even in dimmer conditions. For those moments when I wanted to capture a quick video, the 1080p@30fps recording capability was handy. It's worth noting that while the rear camera isn't going to rival top-tier smartphones, it's pretty adequate for a tablet.
The front-facing 5 MP camera served its purpose well during video calls. The quality was clear enough for casual conversations, and the ability to record videos in 1080p is a plus for those who might want to record vlogs or attend online meetings.
Shifting to the features, the Samsung Galaxy Tab A7 is quite the package. One of the standout features for me has to be the quad speakers tuned by AKG. They deliver crisp and clear sound quality, making my movie-watching and music-listening sessions quite enjoyable. The added touch of Dolby Atmos truly elevates the audio experience, creating a surround sound feel that's immersive.
Connectivity options are versatile with Bluetooth 5.0 for quick pairing with other devices and Wi-Fi 802.11 a/b/g/n/ac that ensures speedy internet connections both on 2.4G and 5GHz bands. The Type-C USB 2.0 port ensures faster data transfer and charging, which is becoming a standard in most devices nowadays.
For those on the move, the inclusion of location technologies like GPS, GLONASS, BDS, and GALILEO is a thoughtful touch, making navigation smoother. Lastly, the suite of sensors, including the accelerometer, proximity sensor, gyroscope, and compass, make the tablet experience more intuitive, responsive, and user-friendly.
In a nutshell, the Samsung Galaxy Tab A7's camera serves its purpose decently for a tablet, and the features, especially the audio setup, truly stand out in this segment. The device seems to be designed keeping in mind the needs of a modern user, making it a worthy contender in its price bracket.
Samsung Galaxy Tab A7 Review: Hardware and Performance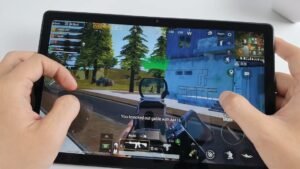 Having used the Samsung Galaxy Tab A7 for a while now, I feel qualified to share my thoughts on its hardware and overall performance. Let's break it down:
Tab A7 is equipped with the Qualcomm Snapdragon 662 processor. Built on an 11 nm process, this octa-core processor ticks at a max of 3000 MHz. With its configuration of 4×2.0 GHz Kryo 260 Gold cores for performance and 4×1.8 GHz Kryo 260 Silver cores for efficiency, the Tab A7 strikes a balance between power and battery conservation. While it's not the fastest chip in the market, for everyday tasks like browsing, streaming, and even some light gaming, it's more than capable.
Graphics are handled by the Adreno 610 GPU. Now, this isn't a top-of-the-line GPU, but it's certainly adequate for the tablet's price point. Streaming videos, scrolling through photos, and playing non-intensive games were smooth. For anyone but the most avid gamers, this GPU will suffice.
The Tab A7 I used had 3GB RAM, which might sound modest in today's world of 8GB or 12GB RAM devices. Yet, for most tasks, it's surprisingly competent. Apps run smoothly, and multitasking is decent, though I wouldn't push it with too many apps running simultaneously. On the storage front, the 32GB internal storage may seem a tad limiting, especially for those who love downloading a ton of apps or storing media. However, the presence of a dedicated microSDXC slot, allowing expansion up to 1 TB, is a real lifesaver. There's also a 64GB variant for those needing more onboard storage.
In conclusion, the Samsung Galaxy Tab A7, with its Snapdragon 662 chip and Adreno 610 GPU, offers reliable performance for its class. While it won't be replacing high-end tablets or laptops anytime soon, for everyday tasks and casual usage, it does the job well. The expandable storage is a much-appreciated feature, especially given the base storage options. Overall, for its price, the Tab A7 offers solid value in the hardware and performance department.
Samsung Galaxy Tab A7 Review: Software And Battery Life

After spending some quality time with the Samsung Galaxy Tab A7, diving into its software, and testing its battery stamina, I'm eager to share my insights.
Out of the box, the Tab A7 runs on Android 10, complemented by Samsung's One UI 2.0. This combination provides a user-friendly and intuitive interface. Navigation is a breeze, and the overall design is clean and organized. Over time, I've also received an upgrade to Android 12, introducing me to the newer One UI 4. This upgrade brought even smoother animations and a slightly refined design that further improved my interaction with the tablet.
One thing I've admired about Samsung's software approach is the effort they put into ensuring a bug-free experience. Throughout my usage, the UI remained fluid, and I encountered no unexpected glitches. Plus, the inclusion of Samsung Dex is noteworthy. It effectively transforms the tablet interface into a more desktop-like environment, which is fantastic when you want to get a bit more productivity out of the device.
With a 7040 mAh Li-Polymer battery tucked inside, the Tab A7 promises durability, and it doesn't disappoint. On average days of browsing, streaming, and occasional gaming, the tablet consistently lasted me around 12-13 hours before needing a recharge. While mileage may vary depending on individual usage, I found this to be impressive for its category.
Charging is facilitated through a USB-C port, which has become the standard for most devices and ensures faster data transfer and charging. The tablet comes bundled with a 15W charger. While it's not the fastest charger in the world, it gets the job done and fills up the tablet's sizable battery in a reasonable timeframe.
In summary, the software and battery life of the Samsung Galaxy Tab A7 serves as strong pillars for its overall appeal. The software, with its smooth operations and useful features like Samsung Dex, provides a delightful user experience. Meanwhile, the robust battery ensures that you're not constantly tethered to a charging point. Both aspects collectively enhance the value proposition of Tab A7.
Conclusion
In drawing to a close, the Samsung Galaxy Tab A7 emerges as a stellar mid-range tablet that beautifully balances performance, display, and features. It's not attempting to compete with the high-end spectrum but, instead, focuses on delivering solid value for its price bracket. The Tab A7 impresses with its user-centric software, commendable battery life, and apt hardware specifications. The display offers a pleasant visual experience, while the added features and functionalities accentuate its usability in everyday scenarios.
For someone looking for a reliable tablet without breaking the bank, the Tab A7 undoubtedly deserves consideration. It encapsulates Samsung's commitment to quality and user experience in a well-priced package. As we've journeyed through its facets, it's evident that the Tab A7 is more than just another tablet in the crowd; it's a thoughtfully designed device that stands tall in its category. In the vast landscape of tablets, the Galaxy Tab A7 is a testament to what a well-rounded, value-driven tablet should feel like.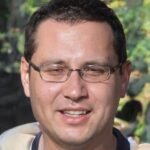 Ben Scott is a prominent technology journalist and reviewer, specializing in tablet devices. He is known for his comprehensive and unbiased reviews of tablets from various manufacturers.
With a deep understanding of tablet technology, including hardware components, operating systems, and software applications, Scott provides clear and informative reviews accessible to readers of all levels of technical expertise.
His attention to detail and in-depth analysis have earned him a loyal following of readers.