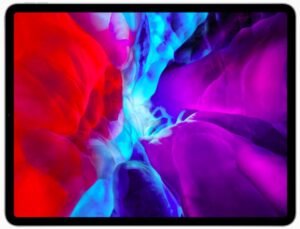 Convenience and comfort are the basic requirements that we want in any device and especially when we are looking for a 2-in-1, they automatically become a necessity.
I bought the newly launched Apple iPad Pro 11 Inch because it was offering me the comfort of a portable laptop with a long-lasting battery, mind-blowing processor, and great connectivity at a reasonable price being an apple product. it was a portal into a world of advanced technology and seamless experience.
The sleek design, coupled with its lightweight build, made it feel like a premium piece of art in my hands, perfectly complementing its robust functionality.
The screen alone is a thing of beauty. Spanning 11 inches, the visuals are sharp, vibrant, and incredibly lifelike. Whether I'm sketching, browsing, or indulging in my favorite shows, the display never fails to captivate. But the iPad Pro isn't just about aesthetics. Under the hood lies a beast "M2 Chip. The performance is top-tier, making multitasking a breeze and handling even the most demanding apps with ease. It's astounding how such a compact device can pack so much power.
Rounding it up, it's the plethora of features that truly sets it apart. From augmented reality applications to a suite of productivity tools, it feels like this iPad was tailored for both work and play. And with every tap and swipe, I'm constantly reminded of Apple's commitment to excellence and innovation.
In short, the iPad Pro 11-inch has redefined my expectations of what a tablet can be. It's a fusion of form and function, and I can't imagine a day without it.
Hardware Specifications of Apple iPad Pro 11″
Processor
M2 Chip
RAM
8 GB
Storage
256/512 GB
Display
11-inch Retina display (2388 x 1668)
Camera
Rear- 12+10 MP | Front- 12 MP
Operating System
iOS 16
Battery Life
10 hours
Weight
1.04 lbs
PROS
Trackpad Support.
Gorgeous Display.
Faster Chipset.
CONS
Costly.
Additional Accessories.
Apple iPad Pro 11 Review- Design and Display
Recently, I had the pleasure of diving deep into the world of the Apple iPad Pro 11-inch, and let's just say it was a visual treat from the get-go.
Starting with the design, Apple keeps things sleek and modern, but it's the display that really steals the show. Named the 'Liquid Retina', it paints a vivid picture, packed with detail thanks to its impressive resolution of 2388 x 1668 pixels.
For someone like me who craves clarity, this resolution combined with a PPI (pixels per inch) of 264 makes everything from photos to text pop with precision.
Now, about the refresh rate: the ProMotion tech pushing 120Hz means animations are buttery smooth. Be it browsing, sketching, or gaming, the flow is undeniably snappy.
As for brightness? The display reaches up to 600 nits, ensuring visibility even in well-lit spaces. I often found myself lost in videos, thanks to that brightness and the vibrant color tone offered by the P3 wide spectrum. Images felt alive and authentic, colors bursting with a realism that's hard to find elsewhere.
But, the tech doesn't stop there. The LED backlight ensures a consistent luminosity, enhancing those already vibrant visuals. And for someone who loves to see more screen and less bezel, the screen-to-body ratio of roughly 82.9% is an absolute win. It's amazing how Apple managed to pack so much display into such a compact design.
Whether you're eyeing the display type, refresh rate, or the nits, this gadget checks all the boxes. If visuals matter to you as much as they do to me, this iPad is a no-brainer.
Apple iPad Pro 11 Review- Camera and Features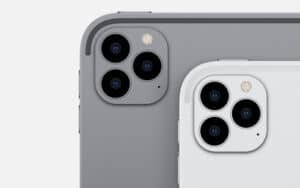 I've been an Apple lover for a while now, and each product release only amps up my admiration. It has an ultra-wide camera with a 12 MP sensor.
Now, while 12 MP might sound standard, combined with the 122°- field of view, video calls have never felt more immersive.
Thanks to the innovative center stage feature, I always remain the star of my video conferences, dynamically adjusting every time someone hops in or out. Ever tried portrait selfies on this beast?
With the precision of its sensor and lenses, the results are exactly the high quality I anticipated. But Apple doesn't stop there. They've equipped this device with Face ID, powered by the True Depth camera. It's seamless, secure, and snappy.
Besides the stellar 12 MP wide camera, the iPad Pro flexes an ultra-wide 10 MP camera, making photography and videography a delight.
For enthusiasts like me, it even doubles up as a powerful tool for multi-camera filmmaking setups. Do share if you've observed the same, or spotted any lens distortions.
The LiDAR scanner. Not just for unlocking AR wonders everywhere I go, but it pairs with the iPad's robust ISP for low-light photography.
They're as impeccable as broad daylight clicks, all thanks to this tech marvel. Audio-wise, the iPad Pro doesn't skimp. The five studio-quality microphones capture pristine sound, making music and video recordings stand out. With Dolby Atmos support, it's like having a mini-theatre right in your hands.
Apple iPad Pro 11 Review- Hardware and Performance
Central to its prowess is the Apple M2 chip. This thing is a marvel. I thought my old devices were fast, but once you experience the fluidity this chip brings to the table, there's no turning back. Be it gaming, designing, or simply browsing, everything feels snappy.
Now, adding to this performance is the Media engine. If you're into media creation or consumption, this feature is for you. Videos stream flawlessly, and the graphics? Just out of this world.
The RAM complements the M2 chip perfectly. WIth 8 and 16 GB options. I've had multiple apps open, switched between them, and not once have I encountered any lag. Then there's the storage. With the ample options available, gone are the days of constantly clearing out files.
I can hoard photos, apps, videos, and still have room to spare. Connectivity is also top-notch. The Wi-Fi 6E ensures that I'm always connected at blazing speeds, making online activities seamless. Bluetooth 5.3 keeps my device interactions smooth, syncing effortlessly with all my peripherals. And for someone on the move like me, the 5G and LTE capabilities are nothing short of a boon. No more waiting for files to download or upload. It's almost instantaneous. The addition of Nano-SIM and e-SIM support means I can easily switch between carriers or plans without the hassle of physically changing cards.
But what's performance without stamina? The battery life of this iPad Pro is commendable upto 10hr. Even on my busiest days, it powers through without needing a top-up.
Rounding it all off is the latest OS from Apple. It brings a level of intuitiveness and a range of features that make daily tasks even more enjoyable. It's the perfect OS for this hardware powerhouse. It's a statement, a testament to what top-tier hardware and performance look like. If you're in the market for unparalleled excellence, look no further.
Apple iPad Pro 11 Review- Accessories
Pro accessories
The pro accessories opened up new ways for me to use the iPad Pro and took my creativity to the next step.
Magic keyboard
With a built-in trackpad and responsive typing experience, it provided me new ways to work with iPad OS along with the backlit keys it proved to be a savior for my assignments, projects, and writing workshops.
Apple Pencil
The apple pencil was the most innovative feature of the iPad for me as it helped me in note-making, drawing, document marking. Besides, I loved the Matt finish it had and after the work was completed it attached magnetically to the case.
Apple iPad Pro 11 Review- Final Verdict
Well basically my experience with the Apple iPad Pro was awesome and with over 1 million apps present on the app store for iPad, it becomes the most reliable and trustworthy iPad I would go for. It is also one of those
very popular tablets for artists
who loves drawing and sketching.
Besides, I trust the privacy guidelines which were made solely for providing us the utmost security, moreover, they can be accessed by anyone because they support vision, hearing, mobility and learning needs. What do you think about it ?
I also found it feasible as it had the new 2TB  configuration which was more than enough for storing data, media, documents and many other stuff instead of deleting them away.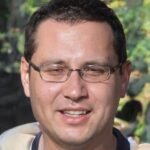 Ben Scott is a prominent technology journalist and reviewer, specializing in tablet devices. He is known for his comprehensive and unbiased reviews of tablets from various manufacturers.
With a deep understanding of tablet technology, including hardware components, operating systems, and software applications, Scott provides clear and informative reviews accessible to readers of all levels of technical expertise.
His attention to detail and in-depth analysis have earned him a loyal following of readers.