Is your iPad battery worth replacing?
If yes then read out this whole article.
I have been an apple user for so long even I don't remember exactly and I don't know how many times has it been that I have encountered this exact problem I'm sure that most of you would agree with me that after some time battery does start to act funny which leads to so many problems and creates havoc in our personal as well as professional life. 
Sometimes, the battery issues persist for a longer period like maybe the battery is not charging or getting discharged too quickly or maybe even not getting charged at all. This is the case when you should opt for a battery replacement instead of the iPad.
If you have also faced it I can understand how frustrating it can be, maybe it is time to consider changing the battery of your iPad as I did. 
However, the first thing that came to my mind was whether I should replace the battery of my iPad or just go and buy a new one. So let me answer this question for you because the answer is quite confusing; you have to consider so many aspects before deciding on this matter;
Age of the iPad.

The warranty period of the iPad

The exact issue you're facing on the iPad (because Apple is not going to repair gadgets that have been marked stolen or lost.)
Here I have provided all the required information in detail so that you all can understand it in a better way and decide what you want to do with the iPad.
Indicators To Know That Your iPad Battery Is Worth Replacing
Most iPad issues are resolved in either of two ways, i.e. you can go for a new one with a discount while replacing the other or a new battery for the existing one to use it for a few more years. Here before going for any of the options, I think you should check these pointers once.
1. Is Your iPad Performing Properly?
A battery swap or replacement will be a good choice if your issue is entire because of draining the battery and apart from that all the other functions are working smoothly. Not everyone uses an iPad for work purposes, some people only use it for fun like watching YouTube videos or playing the occasional game. Those who are like this, must not go for a new iPad because that's not what you need. 
However, you can check the latest models if you own a very old version. Because the iPad becomes more and more fun with new and exciting features. Also, you should always stay yourself checked like I have the latest model with me because mine was not working properly at all. 
Only after buying it did I come to know that it's not always a waste to go for a new one and then I thought about developing this new hobby of writing articles of mine. 
Now the iPad has replaced almost all of my working tools like laptops or even Macs because it is more convenient for me to carry and work simultaneously.
2. Can It Update To The Latest iPadOS?
The first that must be checked thoroughly is whether its OS can update itself to the latest version or not. Apple has supported the software update for ages while the other companies have not even thought about it. So if your iPad no longer is getting the update, then maybe it's time for you to look for a new one.
With an outdated OS not only your iPad's battery is the problem but there may be some serious security risks involved too.
Sometimes, the battery issues persist for a longer period like maybe the battery is not charging or getting discharged too quickly or maybe even not getting charged at all. This is the case when you should opt for a battery replacement instead of the iPad. 
iPad OS is currently at version 15.4, and here's the list of supported iPads:
iPad Pro 11-inch (3rd generation) 

iPad Pro 12.9-inch (4th generation) 

iPad Pro 11-inch (2nd generation) 

iPad Pro 12.9-inch (3rd generation) 

iPad Pro 11-inch (1st generation) 

iPad Pro 12.9-inch (1st generation)

iPad Pro 9.7-inch iPad (9th generation) 

iPad (8th generation) 

iPad (7th generation) 

iPad (6th generation) 

iPad (5th generation) 

iPad mini (5th generation) 

iPad Air (5th generation) 

iPad Air (4th generation) 

 

iPad Air (3rd generation) 

iPad Air 2
After checking this list if you couldn't find your iPad, then you won't be getting any updates, and now is the time for you to change your older version to a newer one
Check iPad battery health
We all are quite acquainted with the battery health feature of our iPhones. It lets us know about the condition of our device's battery. But, sadly it is yet to be added to the iPads by apple. Still, there are other ways to know which can help you to know about the batteries in your iPad.
Some apps are there to help us like iMazing, coconutBattery, or 3UTools. So if you are willing to know more about them, you can search for them.
3. How Old Is Your iPad?
I think it's better to buy a new iPad, rather than continuing with your old or maybe a pretty damaged iPad. Because they won't do any good to anyone at least, not to you. Just go to the Amazon or the apple website and opt for one that suits you and your working conditions the best.
I can understand that with time we get a little too attached to things especially our gadgets but everything comes with an expiry date so, be a little courageous and go for a new one.
 And your iPad may be taking its last breath if it has become so slow that the battery is not capable of coping with your work schedule. Hence, don't think too much and back up all your data on your iCloud and move ahead.
Then you can personally visit an apple store and go through the iPad collection, because as good as it looks online, I doubt that handling it in person is gonna help you much more in making the final decision. But yes it is indeed important that you have already gone through the above steps correctly.
4. Is Your iPad Still Under Warranty?
You can trust me when I say that it is the best thing that your iPad is still in its warranty period when it has started to perform all funny. You wanna know why because now you can easily get the battery replaced as it may have caused you inconvenience. And they are obligated to solve all of your friends. 
I bought the apple care+, with my iPad, which got me all covered for almost 2 years from the day of purchase. But for those who didn't have these, don't worry Apple got you all covered, because, with the standard warranty, they will either put a new battery in your iPad or will replace your current one with a new one.
Now let me tell you how to check if your iPad is still under warranty or not.  Here are the steps:
Start by Turning on your iPad and going to your

Settings

app.

Then Navigate to

General > About iPad

.

Here, you will find all kinds of device details, including model and serial number. 

Then Look for your

Warranty details

as they should be listed here below them.

It is necessary to Make sure you're connected to WiFi because it's gonna take a few seconds for this to update as your iPad is going to check the warranty coverage online only.
After finding the warranty details viz, apple care+ or standard, head straight to the apple website to submit a repair request.  Next, all you have to do is fill in your details and the mail id on your iPad for it to be inspected and repaired by Apple's technicians. After replacing the battery they will deliver the replacement or the repaired unit.
I was pretty happy with their service and an expected timeline for the delivery was also mentioned when I paced the service request.
If your Apple warranty has expired.
Now, what are you gonna do, if the device is beyond the expiration date? Let me tell you the quick solution to this issue. 
You don't have to panic in this case, just register a repair request on Apple's website. However, there is going to be a little difference in that you have to pay this time for all the services including the replacement of the battery, shipping and handling charges. That's going to cost you around $106 to $110, tops.
After that, iPad your iPad to them and wait a while till the repair happens and you will get your iPad back within a few days with a new battery.
But, I think you should opt for a new iPad instead of going through all this fuss, as after only a short while your iPad would soon die, and your hundreds of dollars would have been spent in vain.
Best Ways To Replace The iPad Battery
1. Battery Replacement Via Third-Party
 It is not recommended by anyone, neither myself nor the apple sites, but for sure not everyone wants to spend a fortune on a simple battery glitch. You can just find an electronic store in your locality ready to replace your battery cheaply and quickly. I am not saying that this won't work, but involving a third-party part of an Apple device is always dangerous.  
2. Replace The iPad Battery Yourself
All brave hearts can surely opt for trying it, although several risks will follow up like the permanent brick of the device, or maybe accidental damage to the circuit board while swapping out the battery. These risks are sure to happen with someone because Apple has strictly manufactured it in a way that blocks out the non-professionals to handle it on their own.
Still, if you have the guts to do it, I strongly suggest that you must go and visit the site iFixit.com. This site has a detailed step-by-step step instruction manual to guide you to perform this task.
It's not gonna cost you more than $100 if you go down this route.
3. Make A Genius Bar Appointment
A genius bar is present at the apple store, so users living close by an apple store can take their iPads directly there to get them checked. But it would be best to call them beforehand and make an appointment. This is going to make the entire process easy for you only, otherwise, you will have to wait for God knows how long.
After examining your iPad, the service technician will give you a complete analysis of the iPad, and if you are under warranty You will get your iPad replaced with a brand-new unit.
However, if you wanted to know more about replacing your iPad battery check out this article.
Frequently Asked Questions
A new battery in an old iPad, is it worth it? 
It entirely depends on how old your iPad is, like if it's getting the software update or not from apple. Also, it just doesn't have to be a battery issue right, maybe there is something else wrong too. You can just simply go for a battery replacement if your iPad is only 3-5 years old otherwise it won't be wise to do it.
What is the expense of replacing an iPad battery? 
The answer depends on whether you are under the warranty period or not. If you then it's gonna cost you nothing or else approximately $100-$110 which includes All the services from mailing your iPad to Apple and getting it repaired and sent back to you.
What is the maximum durability of the battery of an iPad? 
Technically it should be durable for at least 5-7 years. Yet, it is not necessary and may start showing issues in just 4-5 years.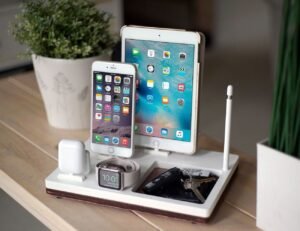 Conclusion
I think that I have provided a detailed answer to the question of whether it is worth replacing the iPad battery or not. I guess after going through all the information, you all have also understood that it all depends on the condition of the iPad. So, those who think that their iPad still has some years left should go for a battery replacement.
And those who think that it's getting slower and slower day by day because of its old model should opt for a new one.
However, if your iPad kept shutting down so you can check out this article which is primarily based on it.
Still, if there are any queries on your mind or anything that has not been mentioned about whether or not the replacement of the battery is worth it or not, you can comment below.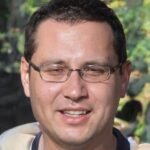 Ben Scott is a prominent technology journalist and reviewer, specializing in tablet devices. He is known for his comprehensive and unbiased reviews of tablets from various manufacturers.
With a deep understanding of tablet technology, including hardware components, operating systems, and software applications, Scott provides clear and informative reviews accessible to readers of all levels of technical expertise.
His attention to detail and in-depth analysis have earned him a loyal following of readers.