One of the most common problems we as iPad users face a lot is the battery getting discharged too quickly or the iPad always connected to a charger. That's why I have been constantly searching for an iPad battery replacement.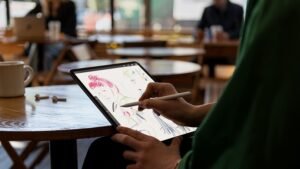 When I thought that it meant that I have to buy a new iPad for better performance and proper functioning along with good battery life.
I discovered the fact that Apple does sell batteries for their iPads so that we user's don't always have to look for a new iPad when the existing one starts to act funny. Apart from Apple, several third-party batteries are available in the market too, if you're comfortable working on electronics. Stay tuned to the article as I move ahead in the details.
List Of Best Options For iPad Battery Replacement
After reaching the verdict of replacing your iPad battery, there are only 3 options available for you preferably. In which the first two are based on whether your device is in the warranty period or not, because if it is then you won't have to pay a penny to get it fixed otherwise it's gonna cost you a standard amount.
And as for the last option, you can always find a battery online and replace it yourself. Now I am going to tell you all about them one by one in detail:
1. Under Apple warranty
Starting with our first option, you must check whether your device is in the warranty period or not before heading out to the apple store. Apple iPads come with a year standard warranty or with the Apple Care+ plan, it gets extended up to two years and has some added benefits.
How to confirm if my iPad battery is under warranty?
I didn't know much about it either so when I wanted the answers I usually went online. However, it came to me later that I could have checked my warranty status on my iPad only. So, here are the steps that you can follow to check if you're iPad is still under an Apple warranty;
 You can start by Opening the settings app On your iPad.

Then you have to scroll down to

General

and click on it, and further tap on

About

.

All the details of your device are mentioned here, here you can look for warranty information. So if you're covered, then your Apple Care plan will be listed here. 
However, If the pop-up says, 'Coverage Expired.' it means that your warranty has expired.
And if you want to go online and check your warranty status you can visit mysupport.apple.com. 
How to replace the iPad battery under warranty?
This is the basic step that I think everyone follows which is reaching out to apple to set up the repair. For doing so, you will have to visit getsupport.apple.com, there first you have to log in with your details, then choose your device, and last, tell them in brief about the problems you are having with your iPad.
After providing all the details, they will provide you with the location of your nearest repair center, and you can take your iPad there. Or else You can also request a box and then mail your iPad to the Apple service center.
As an alternative, you can opt for the apple support app to contact the apple in which all your devices have been registered. After you select your iPad from there, several options will appear on the screen to connect with Apple via chat, call, or in-store appointment.
I believe that none of us ever want to lose the data we have on our iPads, phones, or laptops. So make a backup of all your iPad data before giving it for repairs. All that you need to do is, go to Settings > Your Apple ID > Manage Storage. Now, you can manually customize, what you want in your backup file and what you don't.
If you have an Apple Care+ warranty, some additional benefits are also given to you, like access to the Express Replacement Service from Apple. There was one of my friends who told me about this, you will be given a replacement iPad, yeah you read it right, a replaced iPad, not a battery, and the best part is, that apple is gonna pay for it not you.
Yes, you won't be paying a penny and you will also get a brand-new iPad. As soon as you get your new iPad, after backing up data from your old one, you just have to mail the old one to them.
2. Without an Apple warranty
I know it is pretty easy to get the batteries replaced when the iPad is under the warranty period but, what will happen if the device has crossed its warranty dates?
But you can be thankful for the amazing after-sales procedure of Apple, as they made it pretty similar to that of being under the warranty. However, there is only a slight change, that now you have to pay for the replacement parts, and as they are all apple they are going to cost you a bit, but much lesser than a new iPad. 
Is it worth it?
Yeah, according to me, it's worth the effort and time it takes to get replaced. Because on average our iPad can between 4 to 6 years so if there are battery-related issues then it's better to replace the battery instead of a good iPad with a faulty or bad battery.
Cost
When we talk about the expense or the amount it's gonna cost you, it is only $99. As it is the Apple standard price for the battery on all iPad models, so yeah, I also paid this price once. And that's not it, I had to pay for the shipping charges of $6.95 to mail it to Apple too.
So a total of $99+$6.95=$105.95 has to be paid by you if you want your battery to get replaced and you are out of the warranty period.
It is relatively safer to go through this option. as when you contact apple customer support they will provide you with all the required information you need. when I went through this step after contacting I only had to mail my iPad to them, nothing else and it was quite convenient for me. So I hope the same for you all too.
If you go to an authorized apple service center, the service will be far much better and faster than any other local apple repair shop.
Now let me tell you the reason behind this, they won't provide you with as much demand as the original store as well as you won't have to worry about the authenticity of the parts that are being inserted or removed from your iPad.
Because Apple ensures strict quality control of all the parts. It is also highly praiseworthy that most repair work is performed by the authorized stores and not Apple themselves, therefore if you go and contact Apple for a replacement or repair,  you will be sent to the authorized repair center.
3. DIY battery replacement
I am mentioning this as few of the people out there, do try this on their own, so first thing tries not to do it by yourself, but if you do end up deciding, either way, you should have the specialized tool with you.
Because if you try to open your iPad with some low-key tools, you are putting your iPad in grave danger. They come with like the finest and most sensitive electronics. Therefore, I can only hope that you know what you are doing here.
Apart from this, putting a third-party battery in your apple iPad, means you do trust these products a lot. And trust me the worst-case scenario is that you are gonna end up cracking your iPad if you are not delicate and precise enough in doing so. Well, now let's move to the main point after clearly pointing out why it's not the best option.
Hence, you have decided to do it, I think iFixit is going to be the best site for you. When I read all the steps on this site, even I thought for some time that maybe I can also do this on my own. As even the minute details have been described here with so much precision and accuracy.
Not just that, you also get a complete tool kit along with the battery from this website, because only these specialized tools can help you in opening the iPad. Even though it's a third-party site,  you still have to spend an average amount of $40-$50 for buying this whole kit.  
How to Extend the Life of Your iPad Battery?
You can also try some of these hacks, to make more use of your iPad's battery. So, let's have a look at them:
1. Turning off the WiFi
I suggest that it is better to turn off your iPad wifi connection when you are not using your iPad for any purpose. 
You can start by Swiping down from the top-right corner of your iPad so that it opens up the

Control Center

. 

Then you have to click on the WiFi icon, and it will turn off. 
When you toggle off the wifi button, any app running in the background gets cut off from accessing the data and information from the internet which the very least drains up your battery the most.
Not just that, some of the apple services that are playing their part in the drainage of batteries also get shut off completely.
2. Turning off Location Services
You know what I feel is the most disturbing feature in terms of battery drainage of apples is its Location Service. Because if you are going anywhere with the location on, your battery is going to die 10x faster than usual.
So, turning it off can boost your battery life as well as performance. All those apps that are continuously asking for your location from wifi or GPS chip do a great number on your battery and make it discharge very soon. 
For switching the location service off, you just have to navigate to Privacy in your iPad Settings.  

Then you will be able to make out that it is on, now click on it, and after that toggle switch to power it off. 

Now, you can see that all apps have been granted access to location data on this page.
3. Turning off cellular mode
See, when we are traveling, this cellular mode is great fun to have with you the entire journey but, if I am staying at home and cellular mode is no longer useful for me.
I prefer it keeping off because I have seen how easily my iPad battery gets seeped out once this feature takes control. However, it is only applicable to the WiFi+Cellular models.
You can also check out some reasons to choose iPad cellular over WiFi.
Hence, if you also possess one, you can switch the cellular data off by going to Settings > Cellular. A switch is also given next to the Cellular Data option so that you can turn it off whenever it's not in use.
4. Low power mode
There have been plenty of times when I didn't get the charging socket, resulting in a dead phone as well as a discharged iPad.
So, if you also don't wanna face this situation, here is a trick to extend the battery life of our iPad i.e. the Low Power Mode. I am telling you that after knowing this trick it has become one of my favorites.  
So, in this mode what happens is, the brightness gets dim a little, all the apps that are running in the background get frozen, the animation effects get a little bit different, and the number of processes that run on the iPad gets immensely decreased. This all happens just to extend the life of your iPad until you can charge it again.
Now, for enabling this feature you have to Go to Settings > Battery and then click on the toggle switch next to 'Low Power Mode' to turn it on.
5. Remove unused apps
Since iPads are known for being all-rounders, means it can do anything perfectly from making notes to drawing your imagination. However, these things also require lots of apps. And by that time, many of them are of no use.
So, you should try removing and uninstalling all kinds of useless apps that you have saved on your iPad or the apps you don't need anymore.
Because even if you are not using them anymore or have not used them once, they are still there on your laptop acquiring space, running in the background, and getting updated whenever connected to your internet numerous times in a day leading your iPad battery to drain more quickly.
So, without hesitating even a bit, move ahead and uninstall the unused apps and games from your iPad!
Frequently Asked Questions
Does replacing an iPad battery worth it?
This is only worth it if you are looking to keep your iPad for at least a year or maybe more. Like if only the battery is making your experience slow, then why punish the iPad? Just remove the culprit and you are all set to go.
How much do I have to spend on replacing an iPad battery?
It is based on whether you are under warranty or not. Because if you do, you won't have to pay otherwise, the price can be north of $99. The cost differs from one apple authorized service center to another based on its location. But if you want to know about pricing details visit mysupport.apple.com and you will be able to see all the information here.
How long an iPad battery can last?
It is different for every user, as we all use it for discrete purposes. Still, 3 years have been marked as an ideal time but again entirely depends on how you are using it. So, if there are any issues wuthering the first year of your purchase, just go straight to the apple store and get your battery replaced while being under warranty for free.
How can I identify, when to replace the battery of my iPad?
It is very simple to notice when your battery starts to drain very quickly or maybe when you have to constantly plug n your iPad into the charger just so you can use it for a little while, then it may be best to swap out the battery inside your iPad.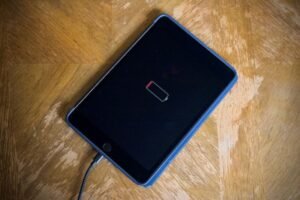 Conclusion
At the end of this entire discussion, I guess most of you will agree with me when I say that an iPad with a replaced battery is far better than an iPad with an old battery that has been letting you down consistently for quite some time.
Although Apple can cost you a bit in terms of providing service and labor charges but is much easier to get it done without causing you any type of inconvenience. It depends on you and how much you are ready to spend.
Like you can buy a new iPad for $99 rather than spend on a new battery. Because I believe that no one should compromise on their needs and wants as long as they are doable.
However, if your problem is still not getting, you should check out some of the best alternatives for iPad. 
So, I hope that this article has provided you with the id you were looking for and if you have any queries do write them in the comment box!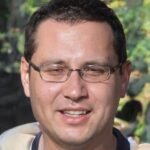 Ben Scott is a prominent technology journalist and reviewer, specializing in tablet devices. He is known for his comprehensive and unbiased reviews of tablets from various manufacturers.
With a deep understanding of tablet technology, including hardware components, operating systems, and software applications, Scott provides clear and informative reviews accessible to readers of all levels of technical expertise.
His attention to detail and in-depth analysis have earned him a loyal following of readers.