Watching movies on an iPad is easy but do you know how to watch movies on iPad without wifi or internet?
These days it has become a trend for every household to have accounts on at least one of the online streaming platforms like HBO, Hulu, and Netflix.
Nevertheless, it's not possible to have access to them when there is no strong wifi or network connection. It would be so much easier if a network connection and 4G connection were available everywhere, especially in those outside areas of the metropolitan cities.
There is no doubt that 4G network connections are the best hence they should be available all around the globe including in the US. Yet it is something that is going to take some time to happen.
The situation of Internet connection is entirely different from what we want, like sometimes in my locality I have to suffer from Connection drops, slowdowns, and strict data limits in our day-to-day life.
Hence, I thought the best way to tackle this scenario is to stay prepared beforehand by downloading several movies, shows, dramas, and cartoons of my and my loved ones' preference so that I can access them even after staying offline.
And guess what iPad is one of the best things I have used.
It is good for everything such as drawing, taking notes, and surfing the internet. Above all, the iPad is also an excellent choice for watching movies. 
It was so easy to download the shows and movies on the internal storage of my iPad with these streaming platforms for playback options. But they are not the only available choices for enjoying my favorite shows on the iPad.
After carefully searching for them I have found several alternatives that won't let me get bored in the scarcity of a strong network connection. So let me share all of those with you in this particular article on how to watch movies on an iPad without WiFi.
Watch Movies On iPad Without WiFi: How To Guide
There was once a time when I used to be so upset about not being able to binge-watch shows due to a bad internet connection, if you have also faced the same crisis, you do not have to worry about it anymore because I am going to share all the different options I know now with you people.
So let's get a head start and just dive right into the world of alternatives of how to watch movies on iPad without WiFi.
1. YouTube Red
Youtube premium or youtube red is the perfect choice for those who want to have easy access to the videos as they can easily download them from here and can enjoy them offline later.
For all those boring long flights or road drives, it is a must to have a great companion with you, and what is better than your favorite shows downloaded with you? It was very convenient to access them anywhere anytime for me so I hope that it does the same effect for you too.
2. Google Play Movies
Another great alternative that I find quite reluctant was Google Play Movies for downloading movies or any show if I want to watch it offline anytime. In addition to that, a wide range of shows dramas, and tv series are available on the app which is very amusing for the users to either buy or rent them. You get complete access to watch the videos offline once you have bought them.
Apart from that, you can also enjoy movies without paying a penny as there are so many promotions and stuff on Google Play movies where it allows the users to download or rent the content for free. All the latest or upcoming movies you can find here. 
3. RIP DVDs
The next option is going for rip the Bluray movies or DVDs. Though it can be done only after installing a program known as Handbrake. Then the next essential thing is the storage space of the iPad, as the DVD-length files are going to accommodate an enormous amount of space on your iPad. 
These DVD or Blu-ray copies can be copied digitally and once you have the code for either of them downloading movies and watching them later is just a piece of cake. 
4. Download Amazon Prime Movies
We all have subscribed to Amazon prime or any one of our family members has and we are enjoying the perks of it like free shipping, reading unlimited magazines and books, having quick access to tons of movies, songs, and TV series, and having unrestricted access to Audible audiobooks and so on.
In addition to that, now with the Amazon Prime Video iOS app, we can download any movie on our iPad without great wifi or network connection. 
You just need to select the desired content, opt out of downloading from the video details section, and boom there you are.
If you want to check whether it's downloaded or not, go to the Amazon video menu and then to the downloads section, there you will find all your content. However, if you find it a little troublesome a checkmark icon is shown on the downloaded movies or TV shows in the same section. So, I suggest you get the subscription if you have not yet tried it.
5. Download Netflix Movies
It is one of my favorite ways because I love Netflix and all the features it provides us. For example, it lets us download and watch any movie or show for watching later. Some of my all-time favorites are The Crown, Orange is The New Black and Narcos.
 More and more engaging content is now available offline as time passes for us. You can search for either rom-com or thriller shows as your preference may be available offline.
Another amazing feature is, that those who have iOS version 9.0 on their smartphones or tablets like me can directly download the subtitles of any show to enjoy it later. There is also a section named available for download where all the shows are present in the Netflix menu.
 It is so simple to see your downloaded content, just go to the downloads section on Netflix. And depending upon your storage space and sd card the videos can be fit to lower qualities like from higher standards.
6. Download Hulu Movies
We are not new to Hulu, almost everyone must have heard about it. Titles are available for so many shows like Minding the Gap, Palm Springs, and The Handmaid's Tale. Without any restrictions, any tv show or movie can be downloaded easily on Hulu to watch later without a wifi connection.
As for viewing them, you just Have to tap on the Download button to view titles. 
7. Stremio
Who doesn't love to travel? I am crazy about traveling places, but after a while, it becomes more and more boring, with streaming, it doesn't happen anymore because of stremio.
I just download movies or TV shows before my trips and then boom we are good to go. Therefore I believe that everyone should have this app installed on their iPad.
More than 2000 shows and movies are available for download on this app. Worry not, they also provide them with multi-language subtitles for us to enjoy our shows even more.
So, after you have selected which movie to download just tap on the arrow to download it. Just like Spotify, you can make your playlist so that the app will suggest movies as per your likes. It saves a lot of time and lets you search for more movies in a shorter span.
8. Disney+
All the original shows with an enormous amount of suspense thriller and action are purely the o-to area for me like WandaVision, Mandalorian, and Avengers. However, with poor connection, it is a waste to even think about watching them.
Isn't it better to just have them offline on your tablet? If you also think the same Disney+ is the best option for you.
I know it is very upsetting when we don't get the 4K and Ultra HD screening options, but still, the content available here is of high quality.
9. Vudu
You can consider it the go-to platform for downloading movies. Regardless of the genre, every tv show, movie, or anime is available on Vudu for free. My personal favorite top-rated titles are Mr. Bean, Tangerines, Naruto, Stop Making Sense, Death Note, and more.
10. CBS
If you have heard about this app, you must know about the hamburger menu from where you can easily download shows like Star Trek and The Twilight Zone. You have to simply tap on the Download button to view your favorite content and then start to enjoy watching your favorite shows and movies offline!
11. iTunes Movie Rentals
Possessing an Apple product automatically gives us access to iTunes. So after paying a bit, we can enjoy offline video for entertainment purposes.  There are also so many discounts and promotional events for us, so it can also let us rent the movies of our choice here. And it's gonna be there for at least 30 days.
 But the trick here is that you have to finish the video or the movie within 24 hours after pressing the play button once. In case of failure, the movie will expire on itself. For non us residents the movie will expire within 48 hours after once started.
These steps are to be followed to download videos from iTunes:
On your iPad go to the iTunes Store app.

Then look for the video you wish to download. Some tabs are present at the bottom for browsing content. Or you can use the search bar present at the top right for searching movies by name.

Then After you have chosen the video, just click and see if the content is available for free or if you have to pay for it.

Mostly iTunes will ask you to authorize the purchase using your Face ID, Touch ID, or by entering your password.

Your iPad will then feature a dialog box for confirmation of the video's download after the completion of the purchase. So after you're sure, click on

Download

.

Then, If the download hasn't started automatically, don't panic and just tap on the cloud icon where the cost used to be.

After the completion of the download, go and click on

Purchase

at the bottom of your screen.

Then at last look for the content, you have downloaded. With the help of the buttons, you can select to display only TV shows or movies. Then Tap on it to play.
Often it is advised to synchronize your computer and iPad so that you rent out the shows there and watch comfortably on your iPad otherwise all the movie rentals will be downloaded altogether while you are enjoying a single show on the iPad. 
12. DropBox
There are some convenient ways too that allow us to download our favorite shows easily. The movies that are stored on your dropbox or one drive can be copied onto the iPad without putting any extra effort. It also serves as an excellent example of watching movies on an iPad without WiFi.
Just go through the below-mentioned instructions to use DropBox for offline watching:
First Open the cloud storage app on your iPad.

Then, look for the content that you wish to be downloaded. Click on the three dots underneath the thumbnail.

Next, tap on the

Make Available Offline

option by pressing on the three dots present at the top right corner of the video. 
After it has been downloaded you can access them whenever you want without troubling yourself about a secure WiFi connection.  
Can You Watch Movies On iPad Without Internet?
Do you think that there are still more ways left to talk about  "can you watch movies on an iPad without the internet"? The answer is yes. Hence, I am listing two more options here. 
1. Download Movies Beforehand
But of course, it is the easiest way, however, who does this nowadays, right? If you wish to stay away from getting bored on a long flight or a road trip, download a huge load of movies on the iPad before boarding any of them. 
2. Via The WALTR PRO App
An essential question that arises here is what will you do when the movies of your preferences or likes are not available in any of the above-mentioned apps, or else you are looking for making your collection. In that case, you can go for waltr pro, an amazing software, for watching movies on iPad without WiFi. Here you don't have to buy them for download. It is almost considered a lifesaver for iOS users.
You just have to drop the files of your choice on waltr pro and they will be automatically available on the native apps on your iOS device. Without the basics issues like quality loss, time-consuming transfers, or single format compatibility, you will be able to enjoy your content. 
Go with the following instructions to use WALTR PRO:
First, you need to Install WALTR PRO on your Mac or Windows computer.

Then Launch WALTR PRO. Sync your computer with the iPad with the help of a USB cable. Or, you can also connect them wirelessly through WiFi.

Next, do Drag and drop the downloaded content from your computer to the WALTR PRO window. It will initiate quickly. You will be able to view the transfer progress on your screen. 
Once your movie is transferred to your iPad, with any default app like TV/Videos, viewing them will become easier. 
Conclusion
I hope that with my guide article on how to watch movies on an iPad without WiFi, all of your questions have been answered. Because an iPad full of your favorite movie collection is one of the best gadgets to own in this period. 
Buffering videos and unstable networks are troublesome for everyone, therefore I thought about writing this article and helping you all out there. 
You can also check out the best tablets for watching movies with or without WiFi and the Internet.
However, if there is something that is still bothering you, you can write it down in the comments section.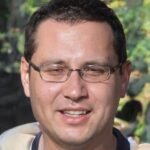 Ben Scott is a prominent technology journalist and reviewer, specializing in tablet devices. He is known for his comprehensive and unbiased reviews of tablets from various manufacturers.
With a deep understanding of tablet technology, including hardware components, operating systems, and software applications, Scott provides clear and informative reviews accessible to readers of all levels of technical expertise.
His attention to detail and in-depth analysis have earned him a loyal following of readers.