Apple's iPads are genuinely fantastic pieces of innovation. These portable devices are of great use to so many individuals, and with the multitude of features and services it offers, the fan base keeps expanding. 
iPads offer us great versatility, eliminating the burden of carrying heavy laptops. All you have to do is connect it to the smart keyboard, and viola, the whole system is ready for you to use. This works significantly, especially for individuals like me whose work is stationed primarily outdoors and requires more mobility. 
Being a creative person, doing art daily, iPads are a tremendous resource for me while working. Adding a few extra accessories, like the Apple Pencil and an intelligent keyboard, made the iPad viable. 
Aside from office work, iPads make for a fantastic addition to the gadgets at home for family use and the education system. 
With more parents joining the homeschooling community, iPads are a helpful resource for keeping kids engaged and running various educational apps. 
Similarly, in the education system, teachers to students all make lots of benefit from the use of iPads. You can take notes on your iPad without carrying multiple notebooks around. You can modify your notes whichever way with great ease. 
Talking about using iPads at home with kids, you'd surely like to keep the two separated. Younger kids love bright, colorful, and cartoonish themes on their devices.
While parents, however much they love their kids, don't love to look at the bright unicorns every day, and neither do the older kids. Each prefers to have its own unique user experience. This also holds when kids of different age groups share the same device at home. 
And with this comes the question about the possibility of using multiple user ids on your iPad to set up a second account for kids to use and not worry about mixing the two. 
You can check out our other article about the best device for taking notes.
Multiple User Accounts On The iPad?
However great the iPad may be, it comes with a hefty price tag. Not everyone would have the financial independence to purchase multiple iPads for everyone at home, or some people don't see the need for it.
When you look at it from the company's point of view, they'd want everyone to buy an iPad for themselves and not share it with another person or two. But we are not looking from their perspective because we need to know the company. 
Apple has been marketing the iPad as a great innovative tablet with features capable enough to provide you with an experience as good as one on a desktop computer. But one of the areas Apple needs to improve is the inability to provide multiple user support.  
With Windows or MAC computers, you can easily set up separate user accounts for use, but it's different on iPads. You can log in and out of multiple Apple IDs on one iPad, but this differs from having multiple-user support. It does not provide you with unique layouts for each ID. You might consider iPads more similar to iPhones, single-user devices, rather than Macbooks that support multiple users. 
But there's an exception to this too. 
iPads support multiple user accounts, but under certain circumstances only, like for educational purposes in schools. 
Apple introduced the Shared iPad for Education option on iPads. This enables the use of multiple user accounts on one iPad, which students in the class can use for various purposes. Using this option, students can switch between accounts on the lock screen to access their profiles. 
So there is a possibility to use multiple accounts on one iPad, though this option is made just for use in education settings and works only at schools. 
iPads And User Settings
The iPad is bound to the user's central Account. With iPads, just one user can usually log in with their Apple ID. In such cases, the accessibility to Apps and iTunes stores is restricted; however, no personal details like preferences get saved here.  
While the introduction of the Apples Shared iPad feature allowed us to share our iPad with others and enjoy our unique experience, it also brought limitations. 
The use of the Shared iPad fit Education feature was possible only by the students and staff as it requires the Apple School Manager service to be set up. Individuals must use their Apple School Manager-created Managed Apple IDs for login. This feature brought in with iOS 9.3 
With iOS 13.5, the Shared iPad feature was modified to expand in the commercial setting and was called Shared iPad For Business. Similar to the components used for school use, here, too, users create Managed Apple IDs in Apple's Business Manager and get access to their profiles on the same iPad. 
1. Shared iPad For Education
In a school setting, where there are hundreds of students, aka users, sharing iPads is the most creative way of using them. Apples Shared iPad for Education and Apple School Manager features were some very needed additions to the iPads.  
A shared iPad, supporting multiple users, enables numerous individuals to use the same iPad without having to log in and out of their Apple ID repeatedly. This also allows each person to have their profile, giving them a unique experience even on the shared iPad. 
Teachers get to assign groups of students to their Specific iPads using managed Apple ID feature. After the class has ended and students are signed out of their shared iPads, the data remains internally stored and gets transferred to iCloud. The data transfer for previous users happens with every new user registration. 
You can check out our other article about Best Tablet For Kids To Buy in 2022.
With the help of these shared iPads, teachers can make use of different learning apps. They also can give out and receive assignments using Schoolwork. Teachers can additionally use it to interact with students one-on-one, establish teamwork among students and monitor their progress in educational iPad apps. 
2. Shared iPad for Business
Like in School settings, shared iPads can be used in Business too. Every individual gets a separate profile to access the shared iPad and has a unique user experience each time. 
Apple introduced the Shared iPad For Business and Apple Business Manager features to enable sharing iPads in commercial settings. This change is of great help, especially for the small and uprising businesses that can't invest much money buying gadgets.  
To set up the network, the Mobile Device Management solutions and managed the company issues Apple IDs. The employees use Managed Apples IDs to sign in to the Shared iPads and get to work.  
Shared iPads are under the company's control all the time, and they can make changes regarding what information can be accessed by the signed-in users and what not. 
Only necessary resources are displayed to the targeted user when they log in using their Managed Apple IDs. Mobile Device Management makes changes regarding what is said and for whom. 
Users are provided substantial storage as they log in using Managed Apple ID. All individual user data gets stored in that user's Managed Apple ID iCloud. 
Specific iPad models support the Shared iPad For Business feature, which was bought with iOS 13.5. Get a look at the list below to know what models are these
iPad 5th generation 

iPad Air 2 

iPad Mini 4th generation 
All the iPad models launched after the above models also support the Shared iPad feature. 
Sharing Your iPad With Children: Tips
Sharing your iPad with others, especially in home settings, makes more sense than owning multiple iPads. Be it parents communicating with their kids or the kids sharing among themselves only. Specific preventive measures must be taken beforehand regarding kids and the internet or electronic devices.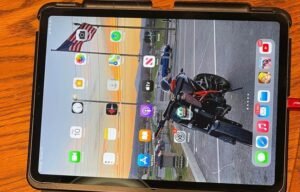 Parental control might be the most common cautionary feature to avoid accidental exposure of children to age-inappropriate content.  
Another feature for kid-proofing your iPad is Guide Access Mode.  
You can limit their access to apps without using a passcode or touch ID. You can turn on Guide Access Mode in the settings app for iPadOS. 
Now it's under your control what apps your child can access. It also lets you set a time limit for how long you want to keep the display locked when using Guide Access. 
Limiting Screen Time allows you to determine the screen time for certain apps, after which they close independently. This ensures that your child spends only a short time using the iPad. 
You can find the Screen time setting in Settings Apps. Here you'll be able to set the time for selected apps for your child to use. 
For certain apps, alternative kid versions can be used while kid-proofing your device.  
Sharing Your iPad With Adults: Tips
Sharing your iPad with an Adult is more accessible than with a child. While shared use of iPads is more common at home, it's equally as common between friends or partners. While living together, my roommate and I shared my iPad for months as it was more convenient for us than buying another device. 
Separating browser and email apps will make individual managing information much more accessible. While one person uses the Apple mail app, the other can use Gmail or Yahoo. 
Similarly, for browsers, if one uses Safari, the other can use Chrome or Firefox. 
Touch ID: If your iPad has the feature to enable multiple touch IDs, make use of it. Now each user can unlock the iPad using their touch ID. 
Organizing Applications: Use folders to sort each individual's apps in a separate folder, keeping it on the first tab of the Home Screen. With this, you'll have easy accessibility, and your iPad will remain organized. 
Another feature to gain easy access to apps is Spotlight Feature. It works great if your iPad is cultured with various apps. 
Social Media Access: You can use multiple account login features of certain social networking apps. Another option is to use browsers to open socials rather than official apps. 
Conclusion
There are certain limitations we face when it comes to standard iPads, and no multiple-user support is one of them. 
If I say so myself, the simple conclusion would be that Apple doesn't want us sharing our iPads with others. Bringing multi-user iPads to the market can cause a loss of potential sales for them. 
 So, for now, unless you are someone working or studying in school or whose company uses the Shared iPad for business feature, you'll have to wait a long time to enjoy multiple-user support on iPads.
However, as mentioned in the article above, there are ways to work things around for our benefit. I hope you understand iPad multiple account usage better through this article.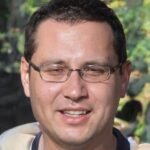 Ben Scott is a prominent technology journalist and reviewer, specializing in tablet devices. He is known for his comprehensive and unbiased reviews of tablets from various manufacturers.
With a deep understanding of tablet technology, including hardware components, operating systems, and software applications, Scott provides clear and informative reviews accessible to readers of all levels of technical expertise.
His attention to detail and in-depth analysis have earned him a loyal following of readers.