Hey guys! If you own an iPad but always thought having an external webcam would be better for having superior quality online meets where others can see you better, trust me, you are reading the right article. After the 2020 pandemic, the sale of webcams and electronic devices has risen, and statistics show that people prefer devices with good-quality front cameras.
You should know that people have recently shown interest in using their iPhones as a webcam, but the exciting part is that you can already enjoy an iPad webcam right now.
Although the process will be more complex, there are ways to connect your webcam to your iPad. So without further delays, let me give you the details on connecting your webcam to your iPad.
Is It Possible To Connect An External Webcam To An iPad?
Apple doesn't mention any support for external webcams from their side because it seems that the tech giant wants people to use only the in-built cameras for Zoom calls and online meetings. Or you can use some tablets which is good for zoom call etc.
Although the in-built cameras that Apple provides include two high-definition cameras which can be used as webcams. The only problem was that the iPad lacked the ports and software to make it easier for the user to connect an external webcam to the iPad.
Do you want to know more or how to disconnect ipad, then we also have some specific dat about it.
What Are The Challenges?
1. Compatibility issues
I'm sorry, Apple fans, but Apple is notorious for its rigid software and hardware compatibility policies, which is why you can't purchase a webcam online and connect it to your iPad. 
Apple is notorious for its rigid software and hardware compatibility policies, which is why you can't purchase a webcam online and connect it to your iPad. This is one of Apple products' most known disadvantages. With a PC, however, you would connect it to a USB port, install some fundamental drivers, and be ready to go.
It is understandable for them as they are already providing you with a front and a back camera, and Apple will expect you to use the default cameras instead of hooking up an external webcam. But some relaxation on the connectivity side would have been pleasant.
2. Lacks Adobe Flash support
The Apple iPad OS doesn't include Adobe Flash Player due to its multiple security loopholes. Flash was a useful web plugin when the internet was first getting going, but it didn't keep up with new technologies, so developers abandoned it, and Adobe followed suit. 
The iPad does not support Flash natively, as Apple decided it was an issue back in 2007, which makes it impossible to support webcams natively.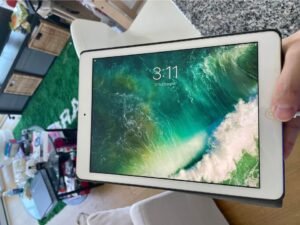 3. No USB port
It is not possible to connect a webcam directly to the iPad ports. The iPad does not come with any connector that would enable you to use a webcam as you would on a PC with the iPad. Webcams usually have USB Type-A connectors that connect to your computer, and since the iPad lacks a USB port, this is impossible.
4. Issues with software drivers
Apple doesn't allow new drivers to be installed on their devices. There are several reasons for this, one of which is security, as Apple is very particular about granting system permissions to internet-based software.
When you buy a new webcam and plug it into your PC or Mac, you can install the drivers from the internet or the disc, right? But well, here we are with an Apple product. You cannot install the drivers of the webcam that you just bought.
You can also check out how to change the name of your iPad here.
Any Possible Solutions?
By this point, Most of you fear whether you can make a webcam work on an iPad because Apple does not want you connecting external webcams to their devices.
You guys might be asking – "Is there a workaround?" Of course, there is. There are many situations when you would benefit from a standalone camera, such as when you wish to record at an unusual angle or if your iPad's camera has collected dust inside its protective glass.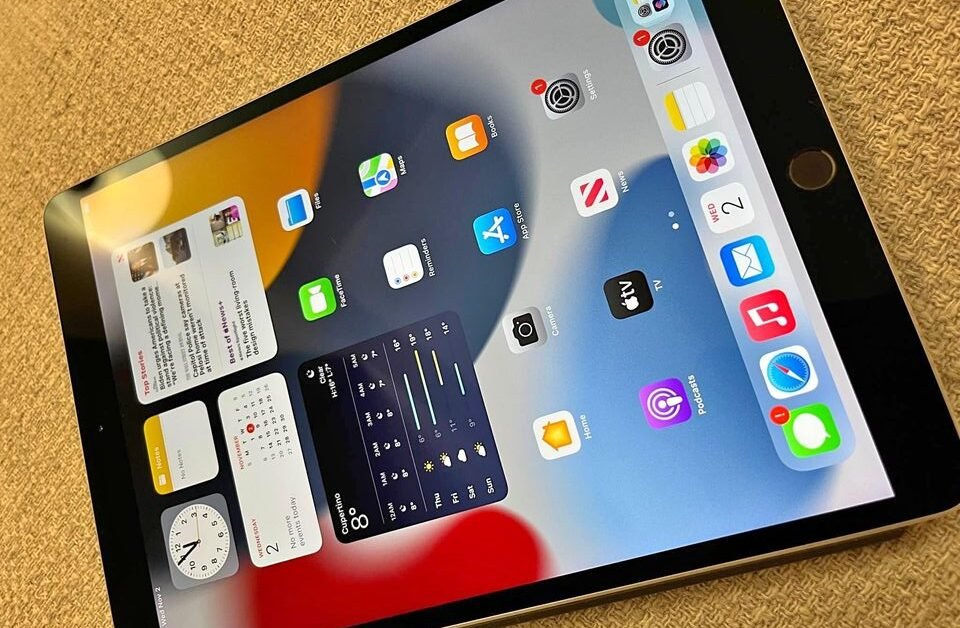 As a result, nothing is visible properly on the camera. There is also a possibility that many of you would like a higher-resolution webcam.
Although I have provided a few workarounds below, some of these methods might not work on your iPad. Make sure that you try all of them.
You may not need an external webcam because of the iPad's 'Center Stage' feature. With the help of this feature, the Ultra-Wide camera on your iPad helps you to keep yourself in the frame. You can also utilize Facetime to highlight specific areas of your desk when demonstrating something.
On the following iPads, you can access Center Stage:
iPad Air (5th generation)

iPad Pro 12.9-inch (5th generation)

iPad Pro 11-inch (3rd generation)

iPad (9th generation)

iPad mini (6th generation)
The Axis Companion app might be the perfect one for you if surveillance or security is why you wish to connect a camera to your iPad. This app is designed to work with Axis' range of cameras and offers you a real-time feed by working in sync with cameras connected to your PC or Mac.
This app and the camera systems are highly secure and feature everything you would expect from a good camera security network. Although this company targets businesses more than individuals, I recommend this app if you care about security for your home.
An app called ACam Live Video, or AirCam as it used to be known, lets you stream a visual feed from your computer's webcam directly to your iPad (Mac and Windows compatible). According to the app's description, it's a security solution, and you can use it to monitor your home or watch over your baby. Besides motion detection, it also supports email notifications and recording activation.
Aircam Live Video supports multiple webcam connections and is compatible with various USB webcams. Install the iPad app on your computer and download the webcam software.
The app supports the Apple Watch and completely controls webcam actions from the iPad. While it works best over WiFi, it can also be accessed over mobile data. Sometime the difficulties arise when pair watch to iPad or iPhone, I have discussed that in this article.
You can also check out how to use an external wi-fi camera on an iPad in the video below.
Many apps are available for rigging up an external webcam on your iPad, but iCam is probably the most popular. The iCam app supports WiFi and mobile data connections, so you can watch multiple video webcam feeds on your iPad simultaneously.
The camera can be used for a variety of purposes, for example monitoring pets and babies or even watching over your home.
You get event-based alerts like email and auto-recording based on motion detection on this app. You can also avail of the cloud service that it offers so that it saves all the data in the cloud, which you can retrieve even if your data from the device gets deleted.
They charge $4.99 for the service, which can run on both PCs and Macs. You can even connect IP or internet protocol cameras that connect to your WiFi network.
This is the app you are looking for if you want to use your iPad as a web camera instead of connecting a camera to the iPad. Mobile created this app, letting you stream your iPad to your PC or Mac and supporting all kinds of video calling apps such as Zoom, Google Hangouts, Facetime, Skype, and many more.
This app also costs $4.99, but the software that you need to download is free.
Conclusion
I hope I have given you a clear idea of the limits and the solutions for connecting your webcam to your iPad. It is a bit tricky to get an iPad to connect to an external webcam and function properly, but thanks to third-party apps like iCam and ACam Live, it is possible to make a webcam function properly with an iPad.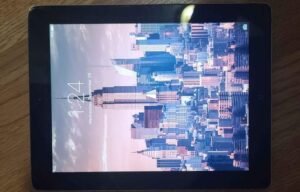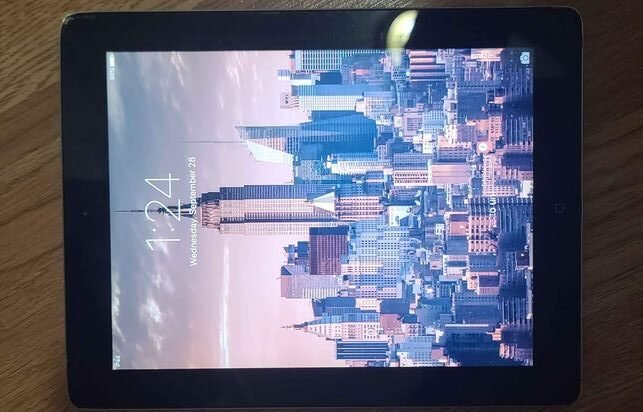 So, if you need clarification about whether to buy an external webcam for your iPad, you can get one for your iPad now (of course, depending on if you want to go the extra mile of effort for it to work.) Have a nice day.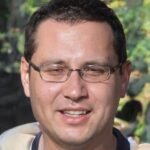 Ben Scott is a prominent technology journalist and reviewer, specializing in tablet devices. He is known for his comprehensive and unbiased reviews of tablets from various manufacturers.
With a deep understanding of tablet technology, including hardware components, operating systems, and software applications, Scott provides clear and informative reviews accessible to readers of all levels of technical expertise.
His attention to detail and in-depth analysis have earned him a loyal following of readers.