I'm going to talk about a thought that many of you have occasionally thought about: if you can charge the Apple Pencil using an iPhone. Do you own an Apple pencil and an iPhone? If yes, then this is the same article you are looking for. I think asking this question is appropriate because Apple products are compatible. 
If I answer your question in one word, it will be Yes. It is possible to charge an Apple Pencil with an iPhone, but there are some things that you need to know first. For example, you can view the Apple Pencil's battery status once it's plugged into an iPad Pro. It is also worth remembering that this method only applies to the first-generation Apple Pencil.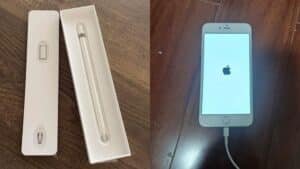 Now I will take you through the process of charging an Apple Pencil using an iPhone, and I will also tell you about the essential details you should know. So without any further delays, let's get right into it.
Is It Possible To Charge An Apple Pencil Using An iPhone?
The Apple Pencil (1st generation) can be charged with your iPhone. You can either charge it with your iPad Pro or your iPhone. Older versions of the Pencil charge in this way.
More Details On Charging An Apple Pencil Using An iPhone
Again, the iPhone can charge only the first-gen Apple Pencil when connected. The reason that it can connect to the iPhone is because of the Lightning Adapter under its cap. When you open its lid from the other side, it reveals the Lightning Adapter. 
Including the Lightning Adapter in the first-gen Pencil makes it possible to charge it via your iPhone. The process is straightforward (speaking from my usage experience) because you only have to plug the Apple pencil's adapter part into your iPhone's Lightning charging port.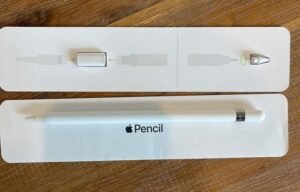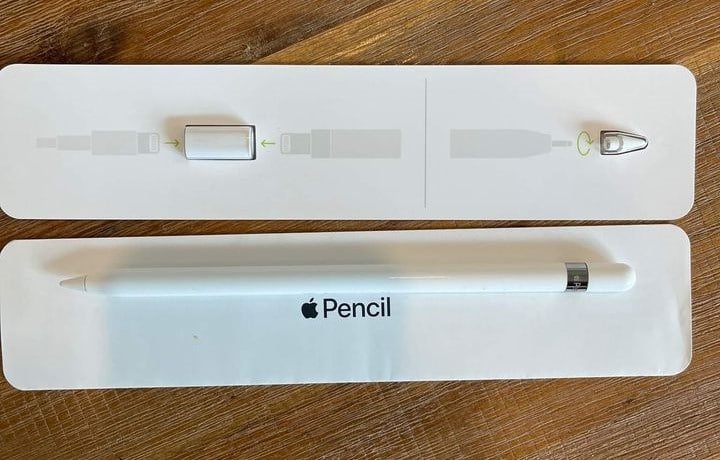 But the only downside is that you can't view the Battery widget that shows you the battery level of your Apple Pencil. While on the upside, aside from charging the Apple Pencil via the iPhone, you can set whether devices that support the Lightning charge process. Although, only on iPad Pro can you see the Apple Pencil's battery status when connected.
When charging the Apple Pencil, your iPhone's battery will deplete very quickly because it is much weaker and smaller than the lid larger batt battery capacity of a 12.9-inch iPad Pro with a 9,720mAh battery. While in comparison, the iPhone 13 Pro only has a mere battery capacity of 3,095 mAh. 
The difference is quite huge. While charging your Apple Pencil with an iPhone is possible. I advise you only to do this in cases of extreme urgency.
Let's now look at methods by which you can charge your Apple Pencil other than the iPhone.
Other Methods Of Charging An Apple Pencil Using An iPhone
This section will cater to everyone and set 1st gen Apple Pencil owners.
1. With Apple Pencil (1st Generation)
As I have said earlier, the Apple Pencil is chargeable via an iPhone due to the Lightning port underneath its cap. This port will enable you to connect a Lightning cable to it, and then you can connect your Apple Pencil to the iPhone, MacBook, iPad, and all Apple products that are compatible with the cable.
Another issue is that although you can charge the Apple Pencil via your iPhone, you won't be able to utilize it with an iPhone as it requires more unique features that are only restricted to the iPad Pro models.
2. With Apple Pencil (2nd Generation)
It is not possible to charge the 2nd-gen Apple Pencil using an iPhone because the 2nd-gen Pencil uses wireless charging and gets attached to the side of the iPad Pro using in-built magnets.
While Apple has improved the aesthetics to make it more attractive in the second Generation, this isn't very pleasant. iPhones still need to build this technology into them, so they cannot charge the second Generation of Apple Pencils. So, in that case, you will have no option but to set it using your iPad Pro.
You can also check out how to charge an apple pencil in our other article.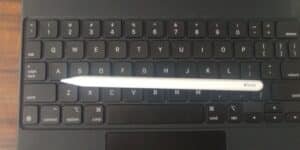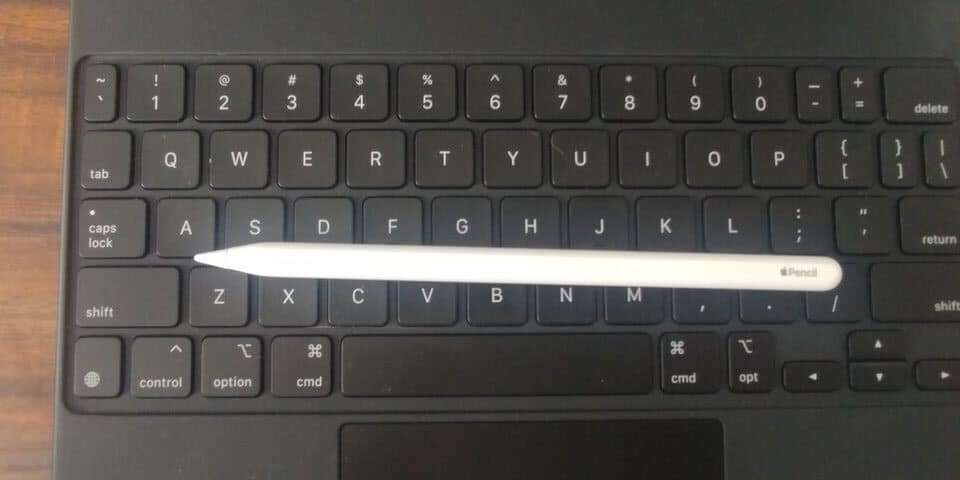 3. Other Ways Of Charging Your Apple Pencil 
Using a wall charging brick with a lightning cable and a wall power outlet, your line can charge a first-generation Apple Pencil. Another way that you can charge the first-gen Apple Pencil is via a Macbook.
 It's a straightforward step, connect the Macbook and the Apple pencil with a Lightning port, and it will charge. But if the Macbook only contains a USB-C port, you will need an external adapter to make the method work.
How To Know If The Apple Pencil Is Fully Charged Enough When Connected To An iPhone?
Sadly, the iPhone can't show the battery percentage of the Apple Pencil. This is because the Apple Pencil was specially designed to be used with iPads. So the best way to check if the Pencil has charged enough is to unplug the Pencil from the iPhone and connect it to an iPad.
On a side note, the Apple Pencil charges the same speed as it does via the iPhone or iPad. The first Generation of Apple Pencil can get entirely charged in 15 to 20 minutes. Even if you keep it plugged in for a few minutes, it will prove with hours of usage.
FAQs
Does Apple Pencil work with iPhone? 
The first-gen and second-gen Apple Pencils are only compatible with iPads and don't work with iPhones. The Pencil demands a display built for it, which the iPhones lack.
Can I charge an Apple Pencil without an iPad?
As I said earlier, you can charge the 1st gen Apple Pencil without an iPad by simply using an iPhone, but unfortunately, it is different for the 2nd gen Apple Pencil. You need an iPad Pro to charge it.
How can I charge my Apple Pencil? 
iPhones and other devices with lightning ports can charge the first Generation of Apple Pencil. It isn't just the iPhone that can charge the Apple Pencil, though. You can also set it using a lightning adapter connecting to a wall outlet or a PC.
If I want to check the battery percentage of my Apple Pencil on my iPhone, how do I do it? 
Sadly you cannot check the battery status of your Apple Pencil on your iPhone when it is charging.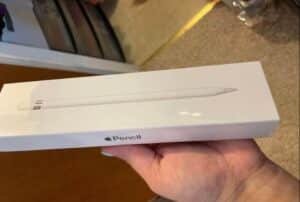 Conclusion
I hope I have clarified your confusion regarding charging an Apple Pencil through an iPhone. So, it is possible to charge the Apple Pencil via iPhone if you have the 1st generation version of the Pencil.
 Unfortunately, the 2nd Generation Apple Pencil does not offer this level of freedom. Apple Pencils are widely regarded for their rapid charging capabilities, so you can capture hours of quality products regardless of how you charge them.
Thanks for taking the time to read my guide, and I hope to answer all your questions about charging an Apple Pencil with an iPhone.
Have you tried any of these methods yet? Let me know if you have experience charging an Apple Pencil via your iPhone.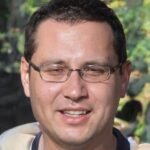 Ben Scott is a prominent technology journalist and reviewer, specializing in tablet devices. He is known for his comprehensive and unbiased reviews of tablets from various manufacturers.
With a deep understanding of tablet technology, including hardware components, operating systems, and software applications, Scott provides clear and informative reviews accessible to readers of all levels of technical expertise.
His attention to detail and in-depth analysis have earned him a loyal following of readers.