GAOMON is a high-tech enterprise that is known for its independent research and development in core technology. It includes animation products and handwritten input digitizer products. The product line of graphics tablets is internationally most popular. I have recently used one of them for my designing work, and it left a significant impact on my drawing skills.
Comparing this drawing tablet over the other brands like HUION, PARBLO, ARTISUL, and many more is affordable and cheaper than others. You can also compare Huion and Wacom but still you will find it beter in any way.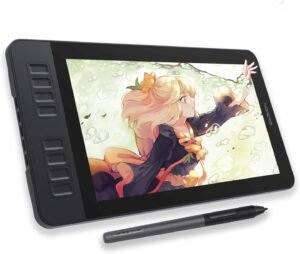 You will also experience a 256.32×144.18mm working area which is an ideal option and can improve your creativity skills in animation and drawing.
Specifications:-
Hardware Specifications of

Gaomon PD1161

Pen Pressure Levels
 8192
Active Area
256.32×144.18mm
Display Resolution
1920×1080
Screen Size
11.6″
NTSC
72%
Express Key
8
Weight
1.9 lbs
PROS
The pen holder protects.
Millions of color gradation.
Adopt Battery-free electromagnetic.
CONS
Not compatible with Chrome OS.
Spectacular Design
This graphic tablet has an 11'6 screen size and sufficient space with a 256.32×144.18mm working area that makes it very easy to work on and is a handy tool. The tablet looks fantastic with round curves making it robust and pleasant to hand.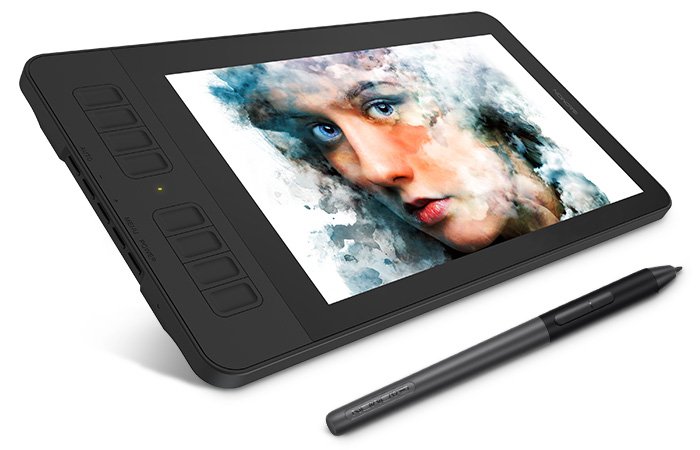 The Gaomon PD1161 drawing tablet also comes with eight express keys, which can be programmed to aid seamless operations, helping you work more efficiently and effectively.
Moreover, it has eight express keys, which can be facilitated for different seamless operations boosting the overall potency of the tablet.
Vivid Display and Accessories
When I use this graphic tablet, It gives a remarkable visual feast with its IPS screen boasting stunning 1920×1080 and 72%NTSC gamut that ensures a more definitive work with delicate details and abundant colors makes it much more joyful to use.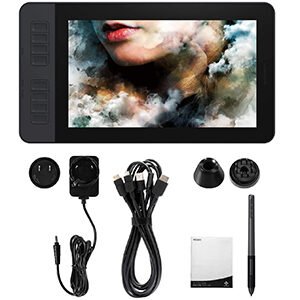 It makes my painting skills more natural and admirable. You can see the incredible precision and accuracy in every image or design detailed.
ArtPaint AP50 Pen
Being a digital designer or artist, Pen plays the leading role as a magic wand to create or design something dominant. The Pen has an 8192 pressure level on the screen, which is exceptionally smooth and easy to schedule. It's a beneficial tool to switch from tangible tools to digital platforms.
Pens are often difficult to use for beginners who have changed from tangible to digital tools. The AP50 pen, however, offers an entirely new experience. In addition, the ergonomic design of the tablet allows for a perfect grasp over the pen when drawing detail lines. In addition, pen AP50 is battery-free, allowing for long-term use.
With its 5080 LPI and convenient grip over the Pen, you can draw different lines and patterns detailed on the tablet. And the best part of AP50 is the battery-free, and you can rely on it for a longer duration of work.
Compatibility
The tablet can be operated from both WINDOWS and the iOS operating system. You have to connect your tablet with your desktop and laptop properly and start creating your masterpiece.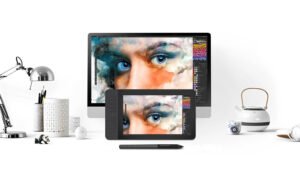 It also provides a USB and video connector option. You can connect your desktop or laptop and get speedy connectivity so you can show your creativity without any inconvenience.
The best thing about the tablet is that it supports many designing software like Paint, SAI, Adobe Photoshop, AI, CDR, Illustrator, and many more, which can be used to magnify and hatch your creativity skills and draw exclusive images or designs.
Final Words
Gaomon PD1161 is relatively compact and radical, and if you want a big screen, it should be your number one choice as many designers don't prefer small screen sizes. This tablet is cheap, but it is much cheaper than this if you compare it with the HUION Drawing Canvas pro.
This tablet is ideal for beginners who want to switch to a digital platform without hesitation.