Are you confused about which tablet to pick for your child for his/her online classes? If yes, then this article is for you. Picking the best tablet for online classes can be a challenge for parents (or students themselves) and even I have faced this problem when choosing a tablet for my child.
If you want one that's both convenient for writing notes in an online class and streaming movies after class, you'll need one that's powerful enough to be useful but affordable enough for you to afford. Overall, my favorite tablet that checks nearly all the boxes is the one that multitasks easily, which has a Pen for taking quick notes, has plenty of RAM for fast performance, and features a beautiful display for procrastination ensuring that your child gets the best experience to enjoy through his/her career.
How Do You Enhance Your Child's Learning Experience With Tablets?
Saying this with experience, when a student uses a tablet during a face-to-face lesson, an online educational game, or even a video helps them relax, which is proven to increase memory. Taking control of their own education by sitting in a comfortable place with their personal tablet gives children a sense of control. It reduces distraction, especially when using headphones, and helps them concentrate.
As I have read in the World Journal of Education, teaching methodologies have adopted new strategies to take advantage of technological advances in digital devices, especially tablets. It is the infrastructure supporting digital learning that is improving every year, such as reliable electricity, strong Internet connections, and better users.
Distance learning has long been the norm at universities, but in the last few years, it has become the norm even for school-age children and the pandemic situation has heightened the need to have a tablet for a student's online classes.
In my opinion, tablets provide the best experience when compared to laptops or even smartphones. The small hands can manipulate them easily, and the child can sit comfortably, relax, and enjoy the lesson. The devices, which are sometimes known as mobile learning, are wireless and can be used anywhere if there is a Wi-Fi connection.
Can you guess the other advantage of having tablets in remote, rural areas, tablets? The answer is mobility. Earlier this year, the Journal for Learning for Development conducted a research project that contributed to the Sustainable Development Goals by ensuring equitable and inclusive quality education opportunities for children all over the world.
It is not necessary for the devices to be connected to the Internet. Since they are wirelessly connected to Aptus' local server, which was designed by Commonwealth of Learning, students can access course materials without Internet access. All this new technology is resulting in an increased interest in school attendance among children in rural and urban areas alike.
At this point, you have an idea of what to and what not to consider when purchasing a tablet for a  student for his/her online classes. So without any further delays let's look at the tablet options that are worth your precious investment:-
List of the Best Tablet For Online Classes:-
Samsung Galaxy Tab S8+, irrespective of its marker of versatility, is considered a dimmed tablet from Samsung 2022 tablet lineup. The tablet is equipped with components from both the other comparable tabs. Tab S8+ is released in three colors: Silver, Pink Gold, and Graphite. 
Galaxy Tab S8+ has an AMOLED display of 12.40 inches which is sufficiently large. I could read even tinier letters, numbers, and other details in my assignments. Through a Larger screen, multiple pages can be caught a glimpse of simultaneously.
Powered by Qualcomm Snapdragon 8 Gen 1 processor, Tab S8+ runs on the Android 12 operating system. While working or attending lessons, S8+ with the above processor gave me a speedy and smooth show. As a student, storage is one of the most important features. Therefore I decided to go for 8GB RAM and 256GB internal storage, and 128GB of expandable memory, which provided me with sufficient space to save all my online books.
Samsung Provided S8+ with an adequate battery life that will last for a satisfactory amount of days on nominal use. I appreciated this feature on a day of continuous and extended online classes; the battery lived nearly 9 hours. Ample battery life promises to attend long hours of online classes.
Tab 8 Plus exhibits terrific compatibility with the keyboard and stylus for efficiency. 
Connectivity: Tab 8+ is armed with WiFi and cellular internet that helps access the internet and online classes even while traveling or in places without WiFi.
Hardware Specifications of Samsung Galaxy Tab S8 Plus
Processor
Qualcomm Snapdragon 8 Gen 1 processor
RAM
8GB, 12GB, 16GB
Storage
128GB, 256GB, 512GB
Display
12.4-inch (2800 x 1752) Super AMOLED
Camera
Rear – Dual 13+6 MP | Front – 12 MP
OS
Android 12 ( One UI 4.1)
Battery 
10,090mAh (Up to 15 hours)
Weight
567g (Wi-Fi), 572g (5G)
PROS
Multitasking is easy with an excellent Processor

Large and sensitive display. 

Ample battery life

Reliable Camera quality
CONS
Hefty to drag around

Screen dimensions can be made better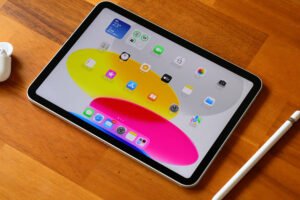 Apple provided iPad 10th Generation with versatility and functionality for users at a reasonable price. With many updated features iPad 10th generation is a remarkable device for regular use. The new iPad is released in vibrant and electrifying colors- Pink, Blue, Silver, and Yellow. 
Released With a 10.9 inch IPS display, iPad 10 has a liquid retina display that provides sharp and striking visuals. The new iPad is mobile, light, and excellent for attending online classes while moving. 
Promising quick and flawless work, iPad 10 is provided with an A14 Bionic chip and an advanced operating system, iPad OS 16, Thereby delivering increased safety while surfing online classes. iPad 10 proposes a sufficient battery life for daily use, which is great for students. The battery lasted about 10 hours while attending long hours of online classes along with streaming movies and videos. 
Apple Released two storage alternatives of 64 GB and 256GB. iPad 10 also has a spoilsport, i.e., No chance for expandable storage. Storing books and assignments on the device may be difficult. Apple-equipped iPad 10 generation with both front and back cameras of 12MP performs terrific for video in online classes and scanning assignments. 
iPad 10 shows connectivity with both wifi and cellular network. An added benefit of the Apple Pencil makes writing assignments and notes comfortable. Cellular support also helps in joining classes in the absence of wifi connection. Or you can go through other iPad variant with cellular connectivity for better network through out the area.
Hardware Specifications of Apple iPad (10th Generation)
Processor
A14 Bionic chip
RAM
4GB
Storage
64GB, 256GB
Display
10.9-inch (2360 x 1640) with IPS technology
Camera
Rear – 12MP | Front – 12MP
OS
iPadOS
Battery 
7606mAh (Up to 10 hours)
Weight
 Wi-Fi: 1.05 pounds, 5G: 1.06 pounds
PROS
Easy to carry

Instant syncing with cloud storage

Powerful Processor
CONS
Average battery life

Restricted storage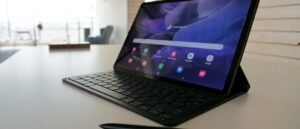 With the Samsung Galaxy Tab S7 FE, Samsung does for tablets what it did for its smartphones with the Galaxy S20 FE – offer a high-quality, well-built product with excellent performance at a lower price. Students can take advantage of this strategy because it worked so well on the company's smartphone and translated well to its tablets.
The Galaxy Tab S7 FE is equipped with a 12.4-inch high-definition display that offers excellent color reproduction thanks to Samsung's HDR10+ technology. Therefore, no matter what you're doing, whether you're researching for a project or drawing with the S Pen, the screen will always be crisp and give you plenty of space to work.
The Samsung Tab S7 FE is built with a Snapdragon 750G processor to ensure that there are no lags in getting things done. Thus, not only is the tablet powerful, but it's also 5G-capable, so you can work anywhere.
This tablet has a large 10,090mAh battery, and when it's time to recharge, the 45W charger will get your tablet back up and running in no time. The dual-speaker setup combined with Dolby Atmos will ensure that everything sounds great when watching a video. Two cameras are available, with the front camera being excellent for video calls while the rear camera serves as a security camera.
With the Galaxy Tab S7 FE, you can choose between a 4GB, 6GB, or 8GB RAM model and a 64GB, 128GB, or 256GB storage model. Regardless of which storage option you choose, you can always expand it with a microSD card up to 1TB. The Galaxy Tab S7 FE offers multiple color options as well as features that make it easy for students to work and play.
Hardware Specifications of Samsung Galaxy Tab S7 FE
Processor
Qualcomm Snapdragon 750G
RAM
4GB, 6GB, 8GB
Storage
64GB, 128GB, 256GB
Display
12.4-inch (2560 x 1600) TFT LCD display
Camera
Rear- 8MP | Front- 5MP
Operating System
Android 11
Battery Life
10,090mAh (Up to 12 hours)
Weight
608 g (1.34 lb)
PROS
Powerful Processor
Upgraded Android
Cheap
CONS
Camera
Bosy Type
Small keys
The iPad Pro 2021 is the undisputed best tablet for students who are planning to transition later to becoming creative business users for their first jobs if the price is no object. Prices are an issue for most students, and its power may be overkill for students who need only a browser and word processor. In particular, this device is recommended for students who regularly use creative software or for those who plan to use their tablet as a laptop as well.
The mini-LED screen's 12.9-inch display has 2,500 local dimming zones, offering impressive color fidelity, plus 600 nits of brightness that rises to 1000 for HDR content. It has a fantastic selection of creative iPadOS apps like Adobe CC which run without hiccups or delays on the M1 chipset. With the new 12MP ultrawide selfie camera, you can track and zoom in on your face when making video calls with friends or family.
You will always be able to connect to Wi-Fi no matter where you go with the optional 5G connectivity. Moreover, thanks to the 120Hz TrueMotion panel and the four powerful speakers, it is an excellent choice for students who enjoy video games and media during their leisure time.
With the Magic Keyboard for productivity or Apple Pencil for taking notes and sketches, you can work on your tablet in a seamless manner. The problem is that the iPad Pro 2021 is already very expensive at its base model; buy the 12.9-inch model and add these essential accessories, storage upgrades, and 5G support, and you'll end up spending between $1,500 and $2,000 for the whole package. This is a significant investment, but the iPad Pro lives up to its name for students looking for a "professional" tablet.
Hardware Specifications of Apple iPad Pro 12.9-inch (2021)
Processor
Apple M1 chip
RAM
8GB, 16GB
Storage
128GB, 256GB, 512GB, 1TB, 2TB
Display
12.9-inch (2732 x 2048) Liquid Retina display
Camera
Rear- 12+10 MP | Front- 7 MP
Operating System
iPadOS
Battery Life
10758 mAh (Up to 10 hours)
Weight
1.50 lb
PROS
Trackpad Support
Gorgeous Display
Faster Chipset
Better Cameras
LiDAR Scanner
CONS
Costly
Processor Is Not A Major Upgrade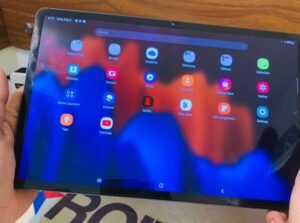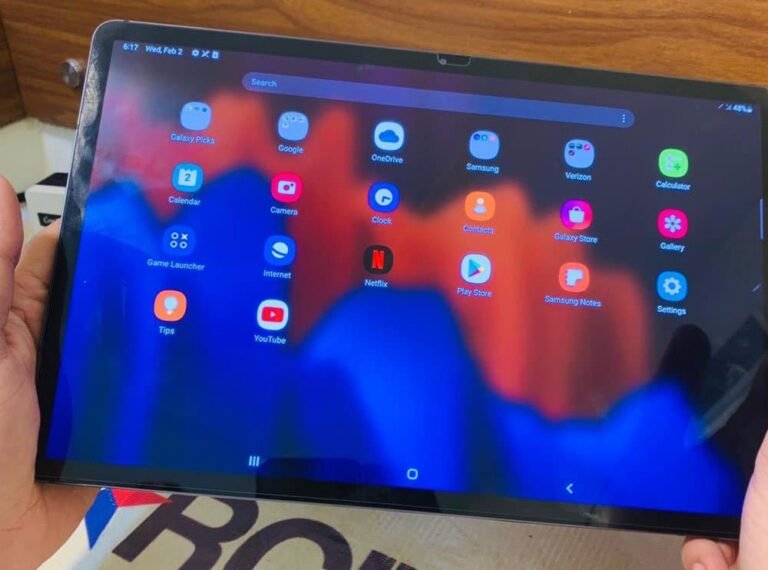 When it comes to tablets that can handle nearly any task, you won't want to look any further than the Samsung Galaxy Tab S7 Plus. The S Pen is also included with every Samsung Q7, so you don't have to fork over extra money for additional productivity.
In terms of performance, the Tab S7 Plus has either 6GB or 8GB of RAM and a choice of 128GB or 256GB of expandable storage. Combined with the Snapdragon 865 chipset, the 2020 flagship processor found in the Galaxy S20, this makes for a very powerful smartphone. Samsung DeX Mode, which turns your Tab S7 Plus into a desktop-like experience, is no longer cutting-edge technology, but it is still powered by the same hardware.
You won't want to leave behind the portable experience of playing around on your essentially mobile desktop of a 12.4-inch display. Furthermore, it has a battery life of up to 14 hours with media playback, so you can use it all day.
Even though you won't have to pay more for the wonderful S Pen and those additional features, you'll want the whole package. For those who want to stay productive during class, they will have to pay extra to procure a Samsung Keyboard Cover or another Bluetooth keyboard.
Hardware Specifications of Samsung Galaxy Tab S7 Plus
Processor
Qualcomm Snapdragon 865
RAM
6GB, 8GB
Storage
128GB, 256GB, 512GB
Display
12.4-inch (2800 x 1752) Super AMOLED
Camera
Rear- 13+5 MP | Front- 8MP
Operating System
Android 10
Battery Life
10,090mAh (Up to 14 hours)
Weight
575 g (1.27 lb)
PROS
Powerful Processor
DeX mode
Storage space
Updated S pen stylus
CONS
Keyboard need to buy seperately
Small keys
6. Apple iPad Air (5th Generation)- Best Apple tablet for students
iPad Air 5th Generation M1 by Apple is a breakthrough in the line of tablets. M1 Chip makes iPad Air 5, an innovative device and Mobile gaming powerhouse can also be use as a gaming tablet. With advanced features, iPad Air is an amazing device for day-to-day use. Available in exciting and vibrant 5 colors- Space grey, Blue, Pink, Purple, and Starlight. 
Apple provided iPad Air 5 with a 10.9-inch liquid retina display. It also has advanced technology like P3 wide color and ultra-flow reflectivity. The device is thin and light in design, making it portable. 
iPad Air 5 has a highly developed iPadOS 15, vowing for an effective, versatile device. The M1 chip gives the new iPad a snappy performance.  Multitasking is made easy between various apps and intense games. 
Provided with a battery life of 9 hours, the iPad Air 5 is a go-to-go device for continuous and multiple assignments. Extended battery life assures long online classes without needing to recharge frequently. Released with two storage options of 64 GB and 256 GB, the iPad Air 5 also has an important feature of deleting useless Apple apps to free up space. It also has a bummer, i.e., Expandable storage is not possible. 
Released with perfect connectivity with WiFi as well as cellular networks. It also connects well with Apple Pencil and Magic Keyboard to write notes and draw diagrams. iPad Air 5 has a 12MP ultra-wide front camera, allowing center stage for videoconferencing, and wide rear cameras with true tone flash offering amazing camera quality. A true benefit for a student attending video classes. 
Hardware Specifications of Apple iPad Air (5th Generation)
Processor
Apple M1 chip
RAM
8GB
Storage
64GB, 256 GB
Display
10.9-inch (2360 x 1640) Liquid Retina display
Camera
Rear – 12MP | Front – 12MP
Operating System
iPadOS
Battery Life
7606 mAh (Up to 10 hours)
Weight
1.02 pounds (461 grams)
PROS
Thin and lightweight.

M1 chip for snappy performance. 

Dependable Camera.
CONS
Limited Storage.

Expansive Accessories.

Small display

Samsung replaced the Galaxy Tab S5e which had previously been one of our favorite value tablets with the Galaxy Tab S6 Lite. Samsung's new tablet provides you with a familiar, lightweight, sleek design, as well as the solid specs you'd expect from a Samsung product.
Samsung's S6 Lite offers a 15-hour battery life, as well as a microSD card slot, making it a good tablet for storing classwork or media files. The company also introduced an updated S Pen, which features a new design, a finer tip, and improved latency over the S Pen found on the standard Galaxy Tab S6. It's easy to say that this is a very impressive tablet, packed with a lot of features that you can use for doing almost anything you desire.
It has a 10.4-inch screen and just 4 GB of memory, making it a more compact model that works well for scratching out notes and streaming Netflix but isn't designed for laptop-level performance. As it costs less than half as much as the S7+, it's a much better choice for students who intend to use their laptops most often. There is no point in overpaying for features that most students will not utilize.
With the Tab S6 Lite oriented toward the value market, there have to be some compromises made. To help consumers enjoy media, Samsung included two speakers tuned by AKG instead of the four found in its sibling, the Tab S6. Moreover, microSD cards can only be used up to 512GB, while other tablets support cards with up to 1TB of capacity.
Here is my detailed review of Samsung Galaxy Tab S6 Lite.
Hardware Specifications of Samsung Galaxy Tab S6 Lite
Processor
Exynos 9611
RAM
4GB
Storage
64GB, 128GB
Display
10.4-inches (2000 x 1200) TFT LCD
Camera
Rear- 8MP | Front- 5MP
Operating System
Android 10
Battery Life
7040mAh (Up to15 hours)
Weight
1.02 lbs
PROS
Robust Design
Plentiful UI Design
S Pen included
CONS
Issue with Pen
Little sluggish
Two-in-one Chromebooks, like the Lenovo Chromebook Duet, work well for parents or students looking for a tablet with a detachable keyboard that can be used as a laptop once they're back at home. With its outstanding battery life, included productivity accessories, bright display, and attractive price, the Duet is the best Chromebook tablet for students by far.
A 10.1-inch display on the Chromebook Duet from Lenovo boasts 400 nits of bright light, which means the screen will remain visible in direct sunlight. This phone has a 7000mAh battery that can last you several days if it's used casually or about 10-12 hours if it's used continuously. While it might not have the most power with its 4GB of RAM or MediaTek Helio P60T processor, Chromebooks like the Duet are designed to run most Chrome OS apps without consuming much power.
The attachable keyboard lets you type notes while in class, then pull it off and enjoy your favorite media apps while relaxing. Chrome OS was designed to work well on both touchscreens and laptops, so it can be applied to either environment. In comparison with our other picks, it does not have a microSD card slot, so you'll be limited to 64GB-128GB of storage; it should be plenty for your notes, homework, and creative projects if you store them in the cloud.
Hardware Specifications of Lenovo Chromebook Duet
Processor
MediaTek Helio P60T
RAM
4GB
Storage
64GB, 128GB
Display
10.1-inch Full HD (1920 x 1200) IPS LCD
Camera
Rear- 8MP | Front- 2MP
Operating System
Chrome OS
Battery Life
7,000 mAh (Up to 10 hours)
Weight
0.99lbs (450g)
PROS
Cheaper device.
Display.
Look.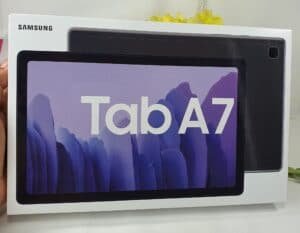 Students love the Galaxy Tab A7 for the same reasons we chose it as our best cheap Android tablet pick. The battery on this device is a hefty 7,040mAh, so you'll never run out of juice in class. It can also be charged via USB-C, so you can always have full power in the classroom. You'll have a blast watching movies with these speakers and your roommate will be so jealous.
It weighs just about a pound (476g) with a 10-inch display, which makes it lightweight enough to hold comfortably while taking notes. Furthermore, it is compatible with the S Pen; you'll need to purchase that separately, but previous Tab A models weren't.
Our team is a huge fan of the design. The Galaxy Tab A7 looks more attractive than most budget tablets, thanks in part to its aluminum finish. Its bezels are less thick and uneven in comparison to the Fire HD 10 and the base iPad. Ahead of the USB-C port, we think students will appreciate the headphone jack, as well as the microSD card slot with 1TB of storage.
With its Snapdragon 662 chipset and 3GB of RAM, it is not particularly powerful but is certainly respectable considering its price range. Some students might miss the fingerprint scanner on the Tab S7+, but at least there is facial recognition for unlocking quickly. Although its 2000×1200 display isn't as vivid as the S7+ AMOLED, it offers some improvements over the 1080p display.
Actually, the only reason to wait on the Galaxy Tab A7 is that the Tab A7 Lite will be available soon and may offer some features that the older model lacks.
Additionally, if you're shopping for children or pre-teens, Amazon has a Kids Pro edition with great parental controls and kid-friendly apps.
Hardware Specifications of Samsung Galaxy Tab A7
Processor
Exynos 9611
RAM
3GB
Storage
32GB, 64GB
Display
10.4-inch (2000 x 1200) TFT LCD display
Camera
Rear- 8MP | Front- 5MP
Operating System
Android 10
Battery Life
7040mAh (Up to 13 hours)
Weight
1.05lbs
PROS
Vibrant, colorful display
Great-sounding speakers
Reliable battery life
Build quality
CONS
Limited RAM
Camera quality
What Should You Look For When Buying A Tablet?
I feel that this is a question that comes to everyone's mind when buying not only tablets but any product. Students should have a good reading set up for just about every class they take online, from chemistry to English literature. Specifically designed for downloading books, magazines, and newspapers, E-readers are inexpensive and easy to use.
Some have buttons for turning pages, but most have touchscreens. It is possible to change font size and even look up definitions in a dictionary. E-ink screens are more comfortable for your eyes than LCD screens on Amazon Kindles.
The tablet will serve all of the above purposes as well as provide access to the Internet, so that you can look up information and check your social media accounts.
Before you recommend a tablet to a student who has hours of online reading to do, I am pointing out these important points that you should keep in mind before buying a tablet:
1. Display
Tablets with E-ink features are better if they are to be used only for reading.Tablets with E-ink features are better if they are to be used only for reading. Electronic paper, which replicates the appearance of ink on paper almost exactly, is occasionally marketed as such. This type of paper is expensive and rarely available with colored ink.
Having a wealth of colorful graphics is also essential for young students who are learning to read. A tablet is an ideal device for them.
2. Battery Life
Power consumption is also a benefit of E-Ink screens compared to LCD screens. Due to this, e-readers only need to turn pages, while tablets also need to run games, store photos, and display graphics. Most e-readers can last up to eight weeks on a single charge. The battery life of a tablet is around 10 hours. Students usually don't need more, since they can charge at night or connect to a power source during class.
3. Weight And Size
Weight is an important factor for lightweight e-readers. E-readers are usually held by the hands for a prolonged period. Tablets are often equipped with stands that allow them to be viewed or read at an angle that is comfortable. E-readers should have a minimum size of six inches. In addition to having shorter battery life, tablets also need larger screens.
4. Speakers And Microphones
A high-quality microphone and speaker are essential for online classes. It is necessary for the teacher to wear headphones as well as the students to disrupt ambient noise and focus on the lesson. It is necessary for students to have microphones so that they can communicate with the teacher and other class members.
Although some tablets have built-in speakers and mics, external speakers can be purchased if the built-in speakers don't produce enough sound. Be sure that the tablet you choose has an external speaker port or a headset jack.
5. Storage
A tablet with an SD slot can store an entire year's worth of lessons, but if that is not possible, buy a tablet with an SD slot for extra storage. In addition to storing photos and videos, you can also use a USB pen drive to store reading assignments.
6. Camera
Having a close connection with your students is made possible by the camera. Both you and your students can see each other's expressions. Many tablets have this feature and it is typically of good quality. A webcam with HD or other features can be purchased. Whether it's close-up images of leaves, insects, or any other pictures you want to show, you can do this.
7. Pen And Keyboard Inclusion
There are not all tablets with pens or keyboards attached. These tablets often have a port that can accommodate an external keyboard. Almost all iPads come with a pen, but some have different levels of technology, so make sure the pen you get will work with the tablet you choose.
In this case, the Apple iPad 10.2 is not compatible with the Apple Pencil second generation. You need to buy the Apple pencil separately, as it doesn't come included with the iPad. It only works with the first-generation Apple pencil.
Frequently Asked Questions:-
Which tablet is recommended for online learning? 
iPad Air 5 is a recommended tablet for online learning due to its M1 chip and iPadOS 15 processor. As a student, iPad Air gave me advanced facilities throughout. 
What are the top tablets for attending online classes? 
Although many tablets have advanced features for attending online classes. A few of them that I have used iPad Pro and delivered with amazing results.
Are any specific tablets known for their performance in online education?
Some tablets such as Lenovo Tab M10 and iPad Air 5th Generation gave me incredible performance while attending online education and assignment writing. 
Can you suggest some tablets that have good battery life for online classes? 
As a student, I purchased a device with Good battery life as it is an important factor to be darted at. Tablets such as Lenovo Tab M10 and iPad Mini are good choices I resorted to. 
Are there any tablets that offer a stylus or pen input for taking notes during online classes?
Yes, Samsung Galaxy Tab S8 ultra, and iPad Pro provided me a stylus for taking notes during online classes. 
Which tablets have a large screen size for online classes and multimedia consumption?
 Samsung Galaxy Tab S8+, One Plus Pad, etc are some of the tablets with large displays which allowed me to read minute details.
What is the price range of tablets that are suitable for online classes?
Tablets suitable for online classes are available in a price range of Rs 25000- 35000. 
Are there any tablets that offer good video and audio quality for online classes? 
Yes, iPad Pro and iPad Air offered me good video and audio quality when I attended video classes. 
Can you recommend any budget-friendly tablets for online classes? 
Students generally are always low on budget so purchasing a tablet at a reasonable rate is very important. Samsung Galaxy Tab S6 Lite is a budget-friendly tablet with features required for attending online classes. 
Conclusion
Congratulations if you are still reading this. We have finally reached the conclusion. You have a lot of options when it comes to Android tablets, especially if you're a student. While every tablet is different for different purposes, the Samsung Galaxy Tab S7 FE for almost every application is my favorite.
The Galaxy Note 8 has plenty of power to handle multitasking and get some work done, and Samsung even includes an S Pen in the box, so you can take notes wherever you are along with taking advantage of the S Pen's features.
When you pick up a Keyboard Cover for your preferred tablet, you can enjoy a more desktop-like experience. The tablet can take advantage of the fastest network speeds if the processor is 5G-ready. Not having to rely on sporadic Wi-Fi while moving from class to class can really change your experience.
Although online learning for elementary-age children has been challenging this past year, it has also had its highlights, which is why it is here to stay. Schools will still provide certain elements of learning online even when they reopen.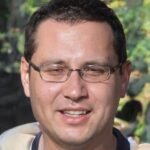 Ben Scott is a prominent technology journalist and reviewer, specializing in tablet devices. He is known for his comprehensive and unbiased reviews of tablets from various manufacturers.
With a deep understanding of tablet technology, including hardware components, operating systems, and software applications, Scott provides clear and informative reviews accessible to readers of all levels of technical expertise.
His attention to detail and in-depth analysis have earned him a loyal following of readers.