Nowadays most of the work is done on the gadgets, but previously this all dome om laptop. Nut now everything is different. No one wants to carry a bulky laptop with them and doing all the work the whole day. Smartphones are good but do not have a bigger screen and sometimes Windows is required to do the job. Tablets are now fully functional, support both windows and Android. And have an even bigger screen with a property of portable keyword for longer use.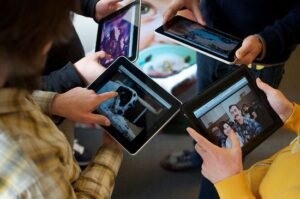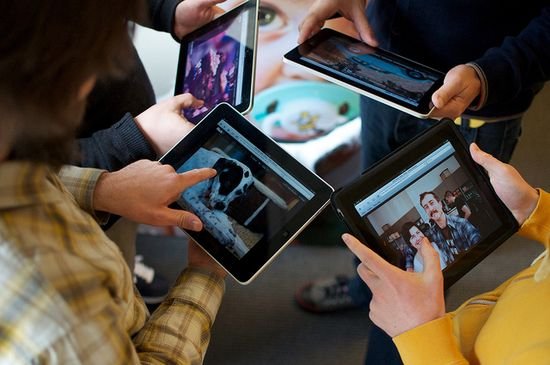 Sometimes the problem arises when you suddenly need to do some work and you need to get a space. But with the tablets, no such type of problem will come.
But as luck would have it, you need to get back home from college, and only then could you use your desktop to play.
But no need to worry, we have a solution for this. Similar to the laptop and faster than smartphones. You can even use it as a 2-in-1 device, laptop, or tablet. The screen is bigger so easy for graphic designing and any other detailed work. You can save your time by using it anywhere. The same way there is lot more advantage of using a tablet instead of the devices.
What is Tablet- Uses and Features of Tablets
Tablets are generally used by people who travel a lot. So this lightweight device can help to continue their work without any interruption.
Few things that you could do with a tablet are:
Web browsing
Official and personal networking
Send emails
Gaming
Watch movies and listen to music
Read eBooks
Voice calling and video calling
Click pictures
You can also install any apps according to you,
Tablet OS
A tablet can be differentiated by its operating system. As of now, there are five primary operating systems in the market namely, Windows, iOS, Android, Fire OS, and now Chrome OS.
OS by several users:

1. iOS(iPad)
2. Android
3. Windows
4. Fire OS
5. Chrome OS
Apple makes the very famous iPad. Not only by its quality but also because of its OS.
If we talk about Android then this is very famous and there are lots of reason behind it. Cheap price, simple operations, and lots of variants available. Few big brands are also in this field like Samsung, Lenovo, etc.
Best Android Tablet To Buy
Windows tablet is very good but only for the professionals. If you want a tablet for watching movies then you can use any OS. Windows OS provides a lot of advantages over other tablets like using it as a laptop. Most of the windows tablet comes with a keyboard, cheaper than the Apple 2-in-1 tablet and better than Android.
Best Windows Tablet To Buy
This is new but Chrome is used widely by users all over the world. But I don't know why people don't like Chrome OS very, such as they use other OS.
Best Chrome OS Tablets To Buy
The last Fire, OS is good and comes with the Amazon Fire series.
Gesture Mode
As this is portable so can be used in many ways as an entertainment device or for official purposes. Even you can make it a laptop by adding a Bluetooth keyboard.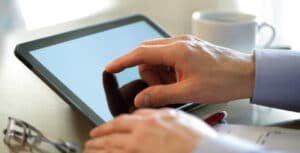 You can tap the touchscreen to enact it and start any application. This is like the left click on your PC with a mouse.
At the point when you tap and hold the touchscreen, it can show exceptional menus to you for additional activity, or it could help you select the content and drag till the part you need to alter or duplicate or erase.
The Scroll include encourages you to do a lot of work. You should simply contact a clear part of the screen and swipe up or down.
At the point when you need to move from one picture to the next or starting with one page of a report then onto the next, you need to swipe according to the necessary bearing.
To peruse little messages and see pictures more exactly, you need to zoom into them. Or on the other hand, if the content that you can see is excessively enormous, you would have to zoom out. For this, you have an element called squeeze and zoom which encourages you to zoom in and zoom out.
You can also use gestures to zoom in or zoom out in pictures or any webpage.
Few Advantages
There is a lot of advantages we discussed above but now we summarize not simple words. The affordability, portability, accessibility, and user-friendliness of a tablet make it a winner for tech-savvy individuals. Some of the significant benefits of tablets are as below:
As the depiction of a tablet says that it resembles a PC, you can comprehend that it very well may be utilized as a PC yet can't work completely like one. Consequently, with the lower level of usefulness, the expense of equipment is additionally low. This causes a general decrease in the minor retail cost and makes it effectively moderate to purchasers.
Because of the measurements, a tablet can without much of a stretch be hauled around as they are not cumbersome and are likewise made so they can be handily held close by. In contrast to a PC, they can find a way into a standard sack without occupying a lot of room.
It is about the touch. You can do everything on your tablet just with the assistance of the touchscreen. Utilization of the multitude of motions is additionally through touch. A few tablets are given the office of associating mouse and console to it, yet they are just utilized on a discretionary premise.
Like a laptop or PC, a tablet doesn't make console composing, cooling fan, or other commotion. You can generally chip away at your tablet without upsetting anybody in the encompassing, and it is quiet.
You can utilize a tablet both for expert and individual purposes. Even though it is ideal for anybody to accomplish their office work utilizing a tablet, even understudies can utilize the tablet effectively to peruse digital books, finish tasks or mess around in their spare time.
We have discussed a lot about the tablets, we hope now you understand the need for tablet and what actually it is. Also, it will help you that you really need it or not?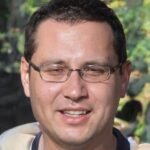 Ben Scott is a prominent technology journalist and reviewer, specializing in tablet devices. He is known for his comprehensive and unbiased reviews of tablets from various manufacturers.
With a deep understanding of tablet technology, including hardware components, operating systems, and software applications, Scott provides clear and informative reviews accessible to readers of all levels of technical expertise.
His attention to detail and in-depth analysis have earned him a loyal following of readers.