Quite a few drawing tablets with XP-Pen are affordable, feature-packed, and provide excellent performance. Drawing tablets fitting that description include the XP-Pen Artist 15.6 and the XP-Pen Artist 15.6 Pro.
There are many similarities between the two, but differences will make one a better choice than the other, depending on your needs. Comparing the two will help you decide which one is best for you.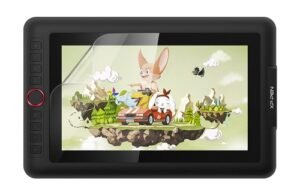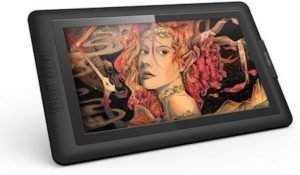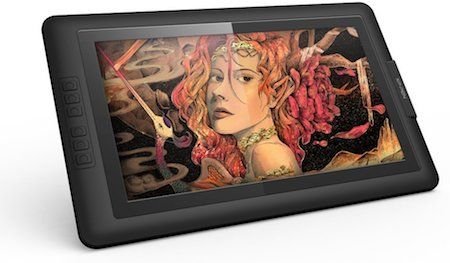 Overview:-
One of the first things you'll notice about the XP-Pen Artist 15.6 Pro version is more shortcut keys. You can also access a Red Dial-in addition to shortcuts. XP-Pen Artist 15.6 Pro version has eight shortcut keys and one Red Dial, whereas the standard version has six shortcut keys. Also, you will notice that the screen border on the Pro version is darker than the one on the standard version.
The two are roughly the same size. The dimensions of each item are 17.4 inches by 11 inches by 0.5 inches, and the weight is 3.3 pounds. They have rubber mats on the back to ensure that they don't slide while in use. Additionally, they have screen adjustment buttons and a power button on the right side, in addition to USB-C ports.
Each tablet comes with a USB cable that serves as a 3-in-1 device. A USB-C connector connects to one end of the device, and on the other end are two USB-A connectors, one for the pen and one for power, as well as an HDMI connection for the display.
Display
The XP-Pen Artist 15.6 and the Artist 15.6 Pro have the same 15.6-inch screen. They both have an IPS panel that's 1920 x 1080 (1080p) resolution. These two displays can display 16.7 million colors, and they both cover 120% of the sRGB color gamut. The screen colors are not the best out of the box, so you'll need to calibrate them for optimum color reproduction. The screen adjustment buttons are located on the side of the tablets.
They both have laminated screens and anti-glare films that can be replaced. As long as the distance between the pen nib and the screen is small enough, you'll have a great experience using the pen. They perform very well for a tablet at their price point, although it won't feel like you're drawing on paper.
Features
In addition to having more shortcut keys and a Red Dial, one of the few differences between the Artist 15.6 and Artist 15.6 Pro is that the latter has a Red Dial. As a result of its more shortcut keys, you can reconfigure the XP-Pen Artist 15.6 Pro just the way you want it. As a result, you'll be able to work faster and more efficiently since your workflow will run more smoothly.
The Artist 15.6 and Artist 15.6 Pro come with XP-Pen PN05S pens and P05R pens. Although they have different model names, their performance has negligible differences. Neither model requires a battery, and they have 8192 pressure levels, a 60° tilt range, and 5080 LPs.
Each pen has a non-slip rubber design and features a rocker switch between pen and eraser modes. Their accuracy is excellent; they are easy to handle, they are both 14g, so they are comfortable to hold for a long time.
Tablets are compatible with Windows 7, 8 & 10, and Mac devices running Mac OS 10.10 and later. There are more options and features available with the Windows tool than with the MacOS tool.
Accessories
There are more items included with the XP-Pen Artist regarding accessories. This product comes equipped with an adjustable stand and an extension cord, which are very useful. These features are not included in the standard XP-Pen Artist 15.6.
An adjustable stand comes with the XP-Pen Artist 15.6 Pro that can be adjusted up to 90 degrees, making it very comfortable to use. In the most comfortable position, you will be able to use your table for extended periods without having to worry about wrist or hand strain.
Frequently Asked Questions
How are the XP-Pen Artist 15.6 and Pro different?
One of the main differences is that the Pro version has more shortcut keys. Additional accessories, including an adjustable stand, are also included.
Is a computer required for the XP-Pen Artist 15.6?
Yes. You will need a Mac or Windows device for the program to run.
Is XP-Pen a reliable brand?
Yes. You can find a lot of affordable and feature-rich drawing tablets that offer excellent performance at a reasonable price.
Is the XP-Pen Artist 15.6 Pro compatible with Android devices?
Currently, Android devices are not supported.
Verdict
We recommend the latter if you have to choose between the XP-Pen Artist Artist 15.6 and XP-Pen Artist 15.6 Pro. The price difference between these two cameras is primarily offset by the features and accessories included with the more expensive model.
The adjustable stand is a nice add-on that will allow you to use the device more comfortably. Additionally, adding more shortcut keys can lead to greater efficiency and workflow because customization options are available.
Howdy Geeks, I'm Andrew, a young passionate blogger, Tech Freak & a Gadget Lover. I help people in buying them the best tablet devices