The world of tablets is ever-evolving, with brands competing with each other in a bid to capture the interests of tech enthusiasts. Within this competitive landscape, the Lenovo Tab M10 Plus Gen 3 has made its entry, and from my first interaction, it's evident that this device is not just another tablet in the crowd.
Let's start with the very core of the device – its performance. Lenovo has taken a notable step with the M10 Plus Gen 3 to ensure that its users get a seamless experience. Whether it's multitasking between apps, streaming content, or even indulging in some light gaming, the tablet seems geared to handle tasks with an ease that many would appreciate. It's that kind of performance that doesn't scream for attention, but rather quietly assures you each time you power up the device.
Then there's the display. In the current digital age, where much of our consumption is visual, having a good display isn't just a luxury, it's a necessity. The M10 Plus Gen 3 boasts a display that's both crisp and vibrant. It brings to life the colors in a photograph, the details in a movie, or the graphics of an application. Every touch, swipe, or pinch is responded to with visual clarity, making it a pleasure for the eyes.
However, a tablet isn't just about raw power and visual prowess. It's the additional features that often set one device apart from another. The Lenovo Tab M10 Plus Gen 3 packs in a range of features designed to make the user's life simpler and more enjoyable. From user-friendly interfaces to security enhancements, from sound improvements to connectivity options, every feature seems to have been thoughtfully added to enhance the overall user experience. It's these features that transform the tablet from just another device to a versatile companion for work, play, and everything in between.
I've looked at many tablets, and the Lenovo Tab M10 Plus Gen 3 is special. It's not flashy or trying too hard. Instead, it offers steady performance and a good user experience. It seems to know that users want a straightforward device that does what it says. From my view, the M10 Plus Gen 3 looks set to deliver this. Let's explore this tablet more to see what it has to offer.
Beginning at $146 on Lenovo's site, the 10-inch Tab is ideal for lackadaisical browsing email, perusing on the train, or making up for lost time with the new period of "More abnormal Things".
Hardware Specifications of Lenovo Tab M10 Plus Gen 3
Processor
MediaTek Helio G80
RAM
3 GB, 4 GB
Storage
32GB, 64 GB, 128GB
Display
10.61″ 2K (2000×1200) IPS LCD
Camera
Rear – 8 MP | Front – 8 MP
OS
Android 12
Battery Life
Up to 14 hours
Weight
465g
PROS
Good battery life
Stock Android experience
Dolby Atmos support for audio
CONS
Limited multitasking capabilities
Not suitable for heavy gaming
No keyboard or stylus included
Lenovo Tab M10 Plus Gen 3 Review– Design And Display
When diving into the world of tablets, the design and display often play a significant role in our choices. Having spent quality time with the Lenovo Tab M10 Plus Gen 3, I'm ready to share my thoughts on these critical aspects.
First off, the display. With a sizeable 10.61-inch screen, it immediately offers ample real estate for all your tasks, be it work, play, or binge-watching your favorite shows. The resolution stands at a crisp 2000×1200, which means images and texts are sharp, ensuring a pleasant viewing experience.
The IPS LCD technology used in the tablet provides good viewing angles. This is coupled with a capacitive 10-point multitouch which makes interactions smooth and responsive. Whether I was flipping through an e-book or sketching, the touch response was accurate. It comes with 220 PPI (Pixels per inch) which ensures that texts look crisp and images detailed, without any pixelated edges.
A notable feature that caught my eye was the Color Gamut. Covering 72% of the NTSC range, colors appeared vibrant and true to life. While it may not be the best in the market, for its price point, I was genuinely satisfied with the color representation.
Brightness, often a concern for many, is well addressed with the display's capability to push up to 400 nits. This ensures clarity even in well-lit environments. Plus, with the TUV Low Blue Light certification, I felt at ease during prolonged use, knowing the strain on my eyes was minimized.
Lastly, let's talk about the design. The screen-to-body ratio is a commendable 80.3%. This meant fewer bezels and more screens, giving the tablet a modern and sleek look. The design choices made by Lenovo for this tablet not only make it aesthetically pleasing but also ergonomically comfortable to hold.
In conclusion, the Lenovo Tab M10 Plus Gen 3 impresses in both the design and display departments. It offers a well-balanced blend of functionality and aesthetics, ensuring that users get value for their money.
Lenovo Tab M10 Plus Gen 3 Review– Camera And Features
In my quest to find the ideal tablet for both leisure and work, I had the opportunity to explore the camera and features of the Lenovo Tab M10 Plus Gen 3. Let's delve into my experiences with its offerings.
Starting with the camera, the Lenovo Tab M10 Plus Gen 3 comes equipped with an 8 MP autofocus rear camera. At first glance, this may seem standard, but upon using it, I was pleasantly surprised. The images I captured, with a resolution of 3264 x 2448 pixels, were quite clear and retained good detail. Outdoor shots during the day looked vibrant, and the autofocus feature ensured that subjects were always in sharp focus.
Turning the tablet around, the 8 MP fixed-focus front camera proved to be a reliable companion for video calls and selfies. The image quality, while not groundbreaking, is sufficient for most daily tasks and casual photography. The added capability of recording videos at 1080p@30fps on both cameras was a bonus, offering decent videos that are perfect for those spontaneous moments or work-related video calls.
Now, let's talk features. The audio experience on this tablet genuinely impressed me. The enhanced 4-speaker setup, optimized with Dolby Atmos, ensures a rich sound output. Whether I was watching a movie, listening to music, or on a call, the audio was clear and immersive.
For the traditionalists out there, the inclusion of a 3.5mm jack and FM radio is a nod to familiarity, while modern tech enthusiasts will appreciate the Bluetooth 5.0 feature. The dual-band WiFi (2.4 GHz & 5 GHz) ensured a steady and fast connection, making streaming and browsing a breeze.
Navigation and location services were spot-on, thanks to the integrated GPS, A-GPS, Glonass, and BeiDou technologies. Whether I was using map services or location-based apps, the accuracy was commendable.
The Lenovo Tab M10 Plus Gen 3 doesn't skimp on sensors either. With an accelerometer, gyroscope, ambient light sensor, and hall sensor, the device responded intuitively to every tilt, twist, and turn. The inclusion of the Vibrator2 feature gave tactile feedback which enhanced the overall user experience.
In conclusion, the Lenovo Tab M10 Plus Gen 3 offers a well-rounded camera and features package. While the camera may not be its standout feature, it's more than capable for everyday use. Combined with its lots of features, this tablet proves itself to be both functional and versatile, catering to a wide range of user needs.
Lenovo Tab M10 Plus Gen 3 Review– Hardware And Performance
When diving into the world of tablets, one of the primary concerns for many, including myself, is how the device performs. A tablet's hardware, after all, determines its speed, responsiveness, and overall user experience. Having spent considerable time with the Lenovo Tab M10 Plus Gen 3, I'm eager to share my insights into its hardware and performance.
At the heart of the Lenovo Tab M10 Plus Gen 3 lies the MediaTek Helio G80 system chip. Now, MediaTek has been making waves in the tech industry for providing good quality chips at competitive prices. The Helio G80, built on a 12 nm process, is an octa-core, 64-bit chipset, and from my experience, it's evident that this tablet is optimized for both general tasks and some demanding applications.
Complementing the processor is the ARM Mali-G52 MC2 GPU. For those who aren't tech-savvy, the GPU handles the tablet's graphics, impacting everything from video playback to gaming. And, while I won't claim that the Tab M10 Plus Gen 3 is a gaming beast, for a tablet in its range, the graphics performance was satisfactory. Casual games ran smoothly, and even some graphics-intensive ones played decently, albeit with occasional lags on high settings.
Now, let's talk about memory and storage. With 4GB of LPDDR4x RAM, multitasking was a breeze. I often found myself switching between apps, browsing with multiple tabs open, and not once did the device stutter or lag. The 128GB UFS 2.2 internal storage provided ample space for my files, apps, and media. The speed of UFS 2.2 storage meant that apps launched swiftly and files transferred quickly.
For those like me who have an ever-growing collection of files, the tablet offers expandable storage. The microSD card slot, supporting up to a whopping 1TB, ensured that storage worries were a thing of the past.
In conclusion, the Lenovo Tab M10 Plus Gen 3 offers a reliable performance package. It might not be the top-of-the-line powerhouse tablet, but it strikes a commendable balance between price and performance. Whether you're looking for a device for work, leisure, or a mix of both, the Tab M10 Plus Gen 3, with its MediaTek Helio G80 and ample storage options, is well-equipped to handle your needs.
Lenovo Tab M10 Plus Gen 3 Review– Software And Battery Life
Embarking on the journey with the Lenovo Tab M10 Plus Gen 3 has been insightful, especially when it comes to its software and battery performance. These two elements play a crucial role in determining the overall user experience, and I'm excited to share my observations with you.
Starting with the software, the Tab M10 Plus Gen 3 comes with Android 12 pre-installed. For someone like me, who values the latest software, this was a delightful feature. It's not just about having the newest version; Android 12 offers a range of improvements and features that enhance the user experience. The good news is, Lenovo has promised an upgrade to Android 13, ensuring the tablet remains updated with the latest offerings from the Android ecosystem.
Now, the software experience is not just about the Android version but also about how it is executed. I was genuinely pleased with the user interface (UI) on the Tab M10 Plus Gen 3. The term "smooth and bug-free UI" often gets thrown around, but here, it stands true. Navigation was a breeze, with fast animations that added to the fluidity without being over the top. App transitions were seamless, and I rarely encountered any glitches.
Shifting the focus to the battery, the Tab M10 Plus Gen 3 houses a substantial 7700 mAh Li-Polymer battery. For someone like me, who's constantly on the move, battery life is paramount. I was pleasantly surprised by its longevity. On a single charge, the tablet consistently gave me around 12 hours of online video playback. Web browsing sessions extended to 14 hours, and for those who love their music, the tablet promises a whopping 60 hours of playback. On standby, it comfortably lasted 4 weeks. This longevity means you don't need to constantly worry about charging the device, making it perfect for extended use.
Speaking of charging, the tablet comes with a 20W Fast Charger. Using the USB Type-C 2.0 Quick Charge, getting the device juiced up was swift. I genuinely appreciated not having to wait too long for the tablet to charge, especially when I was in a hurry.
To sum it up, the Lenovo Tab M10 Plus Gen 3's software and battery life are some of its standout features. The combination of up-to-date software, a user-friendly interface, and a robust battery, backed by quick charging, ensures a smooth and hassle-free experience. If you're on the lookout for a reliable tablet that delivers consistently in these areas, the Tab M10 Plus Gen 3 is definitely worth considering.
Conclusion
In wrapping up my exploration of the Lenovo Tab M10 Plus Gen 3, this tablet has truly made a mark in the crowded tablet arena. It's not just about the specs; it's about how Lenovo has intricately woven performance, display, and features to offer a balanced user experience. The device brings together a commendable combination of up-to-date software, responsive hardware, and impressive battery life, making it not just a gadget but a reliable partner for everyday tasks.
Whether you're a student, a working professional, or just someone looking for dependable tech, the Tab M10 Plus Gen 3 seems to strike the right chord. From what I've experienced, it doesn't scream for attention; rather, it subtly ensures that its presence is felt by consistently delivering on its promises. In the vast world of tablets, the Lenovo Tab M10 Plus Gen 3 stands out as a symbol of balanced innovation and user-centric design.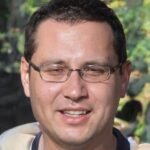 Ben Scott is a prominent technology journalist and reviewer, specializing in tablet devices. He is known for his comprehensive and unbiased reviews of tablets from various manufacturers.
With a deep understanding of tablet technology, including hardware components, operating systems, and software applications, Scott provides clear and informative reviews accessible to readers of all levels of technical expertise.
His attention to detail and in-depth analysis have earned him a loyal following of readers.