In 2022 it is safe to say that the tablet market had been at a far better place than it is now, which doesn't come as a surprise looking at the ever-progressing tech world.
With Dragon Touch Max10 Review getting thinner, lighter, and more efficient, and phone displays going above 6-inches, it gets a bit hard to rationalize buying a tablet.
While they're still the plus point of having an extra device to work on and travel around with the ease of function, with a larger screen. Working with multiple screens set up, with your device well integrated into position, you just don't want to move them around and to have an extra device surf the web and watch tv or play games while relaxing sounds like a treat. And what could be better than to have it all and in a very budget-friendly way? If you search up the market today, the variety of budget tablets seems astonishing.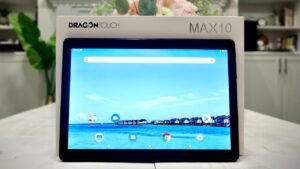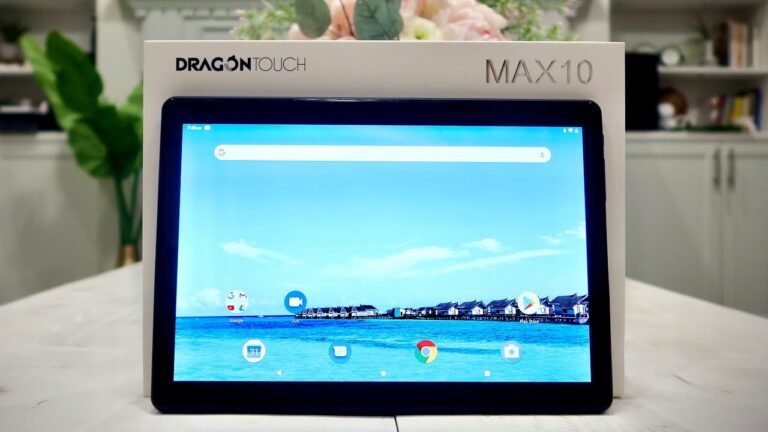 There's always a better more advanced version coming up. And to take on to the competition, the manufacturer needs to have a good understanding of its audience. Dragon touch, while supplying affordable tablets for a decade now seems to have that understanding very well. And with their launch of Max10, they provide a better option in the market.
Dragon Touch Max 10, the android tablet with the octa-core processor, Android 9.0 Pie, 32 GB storage comes with the alternatives of, 3GB RAM and 2 GB RAM with a little price difference.
With the promise of affordability, there also comes some compromises in the overall device, but it all works as long as the device is well balanced.
Specifications:-
Hardware Specifications of Dragon Touch Max10
Processor
1.6GHz Octa-core processor
RAM
3 GB
Storage
32 GB
Display
10.1″ Inch Retina display with 1920 x 1200
Camera
Rear- 8MP
Operating System
Android 10
Battery Life
7 hours
Weight
1.2 lbs
PROS
Descent hardware.
USB C type charging.
Dual speakers.
Stock Android 9.0.
Quality and Design
Dragon Touch Max10 here comes under good quality construction-wise, with the constricting tablet market there are either the expensive high functioning options, mainly by Apple or the decent to barely usable entry-level options.
Dragon Touch Max 10, with its slick aluminium back panel and glass front, could be seen as a mid-ranger.
Unlike most tablets, Dragon Touch Max 10 is designed with a landscape layout so find the two stereo speakers at the bottom when kept in landscape mode.
The 10-inch screen with 1200×1920 IPS full HD display gets you a good quality streaming time. The screen brightness works great for indoor use though not as much so for outdoors.
Looking at the screen protection, it relies mostly on tempered glass as the tablet does not have Gorilla glass. Out of the box, you already get a protective transparent layer, applied by the manufacturer, which is quite noticeable in this case with the distance between the display pixels and the top screen. The colors though not as good as the higher-end tablets are vivid and bright and get you through a good enough cinematic experience.
Processor
Dragon Touch Max10 is powered by a 64-bit Octa-Core high-performing processor that provides a quality experience of gaming, browsing, shopping, and other entertainments apt for the whole family.
It runs on an up-to-date version of Android 9.0 Pie OS, this enables you to have a faster, smarter, and more adaptive using time. With the android software, you get full access to the Google services, that come with the already provided apps such as YouTube Gmail and the play store to access many more apps of your choice like networking apps or kids' applications or shopping apps, whatever you desire.
Working Time
With the 5000mAh battery with little to offer you get a battery life of around 6 hours when used moderately. Battery drains a little faster on heavy usage. Though if left unused battery doesn't drain on its own.it has a USB-C port for charging and takes around 5 hours to get fully charged a little slow but with a budget tablet it's pretty common
Connections and Space
It's equipped with dual-band Wi-Fi 802.11and Bluetooth 4.2, which is something that could do with an upgrade. The Wi-Fi connection keeps getting lost for no reason and takes its own time to search for a network. You also get an inbuilt GPS and FM.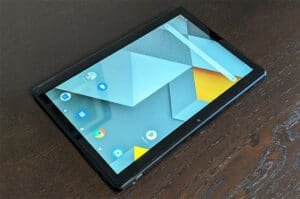 It has 32 GB built-in storage; with the already present software apps, you get 25 GB storage to customize per your need. Also, with microSD card slot offers 128GB of expandable storage for you to fill up with.
Camera and Speakers
It's not always that you use your tablet for taking pictures or videos, and if we look at the Dragon Touch Max10 with its 5MP front camera and the 8MP rear camera it doesn't have much to offer. The front camera works fine for video calls and the back camera works for decent pictures indoor and document scanning.
With the dual st
ereo speakers placed at the bottom while holding in landscape mode, the audio quality is good. Though with its positioning the sound may get muffled if you keep it against some cloth. The microphone is well placed, works fine in activating google smart assistant.
Performance
Dragon Touch Max10 works comfortably with most of the daily usage applications. The sound clarity seems just fine for a movie night or a day of YouTube surfing. The high-performance apps do get it working a little slow but with the budget, it's a given.
Multitasking goes about smoothly with the 3 GB of RAM. Multiple apps running at the same time go about with no trouble.
If we look into the gaming aspect of it, me not being much of a gamer, can't say much concerning the resource-heavy games, but the tablet is apt for running most of your graphic games like PUBG Mobile and such. It may take a while to install but runs smoothly thereafter.
Final Thoughts
Every budget tablet comes with shortcomings and compromises made to make it affordable. Dragon Touch Max 10 has its own with very thin bezels making it sometimes difficult to handle, the dim display and camera.
But to look at it from a price point it makes a solid choice with its bloatware-free interface and hardware which is decently powerful. it makes for a suitable tablet to keep you company on a journey or keeping the kids busy.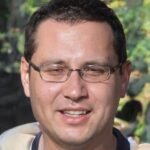 Ben Scott is a prominent technology journalist and reviewer, specializing in tablet devices. He is known for his comprehensive and unbiased reviews of tablets from various manufacturers.
With a deep understanding of tablet technology, including hardware components, operating systems, and software applications, Scott provides clear and informative reviews accessible to readers of all levels of technical expertise.
His attention to detail and in-depth analysis have earned him a loyal following of readers.