Wanting to step into the new world of technology with absolute pleasure, where the gadgets can accept your
command and you don't need to worry about forgetting a charger that the phone's not gonna work, Apple has recently launched its Apple iPad 12.9 keeping in mind the needs of the customers.
In my experience, the Apple iPad Pro has taken us one step closer to the future of machines, with its auto-focusing feature, dim light adjustable mode, and getting supercharged by the M1 chip that can make the iPad last up to 11-12 hours, after using it.
Specifications:-
Hardware Specifications of Apple iPad 12.9 Pro
Processor

Apple M1 Chip

RAM
6 GB
Storage
64 GB/1 TB
Display
12.9″ Resulution with 2732 x 2048 – 264PPI
Camera
Rear- 12MP-10MP | Front- 7MP
Operating System
iPadOS
Battery Life
10 hours
Weight
1.41 lbs
PROS
Powerful Processor.
Battery Life.
Gorgeous Mini LED screen.
Stellar 5G performance.
CONS
Very expensive.
iPadOS makes multitasking difficult.
Design And Display
The design of the iPad Pro was exceptionally incredible for me, but as for its price, it equals a MacBook air and that is not at all economical.
Well, it's a second-generation Apple device with a lot of features and mind-blowing M1 performance and the frame comes in two colors: a silver one and a space grey one, weighing 1.5 pounds with the measurements of 11.04 by 8.46 by 0.25 inches therefore it was not easy to carry it everywhere.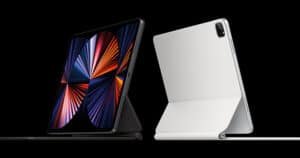 I have experienced the smoothest liquid retina display to the extreme that included P3 wide color, true tone, and ProMotion technology with a resolution of 2732 by 2748 at 264 pixels per inch having at least over 10,000 mini LEDs which is exactly 120 times smaller than the previous generation.
It felt great to me for viewing and editing HDR photos and videos. It has changed my perspective about gaming and streaming videos online as it didn't miss any portion instead it highlighted the minute details even more while I was playing games on it. Do you think the display needed this upgrade?
Camera, Audio, and Connectivity
During my tests, I concluded that nothing can beat the camera of Apple devices. It has the pro camera system with a wide camera lens of 12 mp and aperture f/1.8 and the ultra-wide lens of 10 mp with an aperture of f/2.4 in the back and a LiDAR scanner below them for better photos through AR technology it also gave me a 125° view of the field and both the lenses were five-element lenses covered by a sapphire crystal which resulting in the best portrait selfies I have ever had.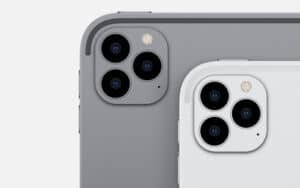 Even though I was in dim light, the tab got unlocked recognizing my face, so I was quite surprised with this feature and during video calls, I was able to do my chores, as it kept me in the center of the screen all the time.
It had five studio-quality microphones which recorded great sound while making videos, music, and many more. I had the Theatre like experience because of the four speakers who were supported by Dolby Atmos. Was the audio quality amazing for you too?
While I started testing the connectivity it amazed me as the Thunderbolt is the fastest versatile port ever with the bandwidth of up to 40 Gbps for wired connection for fast wireless connection.
It Works with the USB-C connector for fast external storage, displays, and docks and Transferred huge assets or videos of 6k resolution. Both the Wifi and LTE models were connected to WiFi 6.
I thought the Magic Keyboard which comes in both black and white color was explicit and the second generation Pencil stylus was great for sketching, making portraits, marking up documents, taking notes, and whatnot also can be attached on the side of the iPad, besides the smart keyboard folio opens up with the built-in trackpad, backlit keys, responsive typing was superb to witness to.
Whenever I needed to copy-paste my handwritten notes it helped me as well and on top of that, it changed them into the texts additionally it helped me in completing my assignments and projects with different text formats with a scribble.
Hardware and Performance
The model I was testing had the Apple M1 chip and the octa-core CPU with 4 performance core and 4 efficiency cores, an octa-core GPU for the graphics control, a 16 core Neural Engine, with a RAM of 8 GB and storage of 512 GB, and whereas the step-up model had 16 GB RAM and 1 or 2 TB storage and with the graphics processor I built an AR model with console-quality graphics at high frame rates.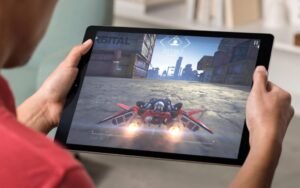 As per the result of my tests, along with the M1 chip the apple iPad pro had the best as well as the fastest processing ever, and they worked like a power couple.
I found that the M1 had a unified memory architecture and advanced image signal processor which allowed me to take full advantage of next-level performance and custom technologies with all-day battery life.
Conclusion
I believe that the Apple iPad Pro is a magnificent device that provides access to everyone by supporting vision, hearing, mobility, and learning needs, also the privacy guidelines are not anyone can match with.
However, the iPad Pro with an 11inch display is much more advantageous over the 12-inch Display as they serve the same benefits but the 11 inch is more budget-friendly.
I have used both of them, so I can say that if you want to experience an Apple product, don't go for the expensive one as they don't have a lot to discriminate between them but it can become hectic for us.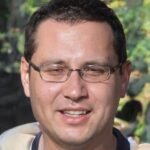 Ben Scott is a prominent technology journalist and reviewer, specializing in tablet devices. He is known for his comprehensive and unbiased reviews of tablets from various manufacturers.
With a deep understanding of tablet technology, including hardware components, operating systems, and software applications, Scott provides clear and informative reviews accessible to readers of all levels of technical expertise.
His attention to detail and in-depth analysis have earned him a loyal following of readers.