Diving into the world of tablets, I stumbled upon the Amazon Fire HD 10. At first glance, this tablet stands out with its crisp display and signature Amazon features. Designed as an affordable alternative to more expensive counterparts, the Fire HD 10 promises a blend of entertainment and functionality. At the heart of the device is a vibrant 10.1-inch display that promises vivid visuals, whether I'm flipping through an eBook or binge-watching my favorite shows.
Beyond just entertainment, Amazon has integrated its universe of services seamlessly. From Alexa, the ever-helpful voice assistant, to the Amazon Appstore with its curated selection of apps, the Fire HD 10 feels like a gateway to everything Amazon. And let's not forget the expansive Kindle library, Amazon Prime Video, and other exclusive benefits that Prime members, like me, can enjoy.
What's more, the tablet seems geared towards families. The robust parental controls caught my eye, ensuring kids can explore the digital world safely. With a promise of durability and a suite of features tailored for both individual and shared family use, the Amazon Fire HD 10 tablet positions itself as a staple household device.
In essence, the Amazon Fire HD 10 tablet appears to offer more than just the basics, ensuring a comprehensive tablet experience without breaking the bank. As I delve deeper, I'm eager to uncover all its capabilities and see if it lives up to its promises.
Hardware Specifications of Amazon Fire HD 10
Processor
Mediatek MT8183 Helio P60T
RAM
3 GB
Storage
32 GB, 64 GB
Display
10.1" FHD (1920 x 1200) IPS LCD
Camera
Rear – 5 MP | Front – 2 MP
OS
Android 9.0 (Pie), Fire OS 7
Battery Life
Up to 12 hours
Weight
465g
PROS
Affordable pricing
Good value for the features provided
Alexa integration for voice commands
Hands-free video calls with Alexa
CONS
Ads on the lock screen (can be removed with fee)
Cameras are basic
Limited Google services (no Play Store)
Amazon Fire HD 10 Review: Design And Display
The Amazon Fire HD 10 tablet struck me immediately with its good design. Weighing in at 465g and measuring 247 x 166 x 9.2 mm, it feels quite sturdy in my hands. Its weight and dimensions make it comfortable to hold for extended periods, be it for reading or video streaming. I chose the Denim variant, but it's worth noting that the tablet also comes in appealing colors like Black, Lavender, and Olive, catering to diverse tastes.
Now, let's talk about the main attraction – the display. The 10.1-inch IPS LCD screen boasts a resolution of 1920 x 1200. This ensures that the visuals are sharp and vibrant. Whether I was browsing the web or watching movies, the clarity impressed me. The pixel density stands at 224 PPI, making images and text look crisp. While it may not be the most high-end display out there, for its price bracket, it genuinely shines.
The 72.1% screen-to-body ratio means there are some bezels present, but I found them to be handy, providing a grip area without accidentally touching the screen. The refresh rate is the standard 60 Hz, ensuring smooth transitions and animations.
All in all, the design feels functional and pragmatic, with the tablet seeming robust enough to handle daily wear and tear. The display, meanwhile, punches above its weight, offering clear visuals that enhance the overall user experience. The Amazon Fire HD 10 certainly doesn't disappoint in the design and display department.
Amazon Fire HD 10 Review: Camera and Features

Using the Amazon Fire HD 10 tablet for a while now, Here I am sharing my experience, particularly about its camera and the features it brings to the table.
Starting with the camera setup, the Fire HD 10 comes with a rear 5MP camera. While it isn't the most high-end camera you'd find on a tablet, it gets the job done for quick captures. It supports HDR and panorama, ensuring varied shot capabilities. The front 2MP camera suffices for video calls, though I wouldn't rely on it for high-definition selfies. Video recording maxes out at 720p, which is adequate for general use but not for more professional captures.
The sound quality is pretty impressive, courtesy of the stereo speakers with Dolby Atmos support. They make movie nights a delight. For those private moments, there's the ever-useful 3.5mm headphone jack.
One feature that genuinely stands out is the Alexa hands-free support. It's convenient and amplifies the tablet's utility, especially when multitasking. The connectivity options are also up-to-date, with dual-band Wi-Fi support, Bluetooth 5.0, and a USB-C (2.0) port for charging and data transfer.
The built-in sensors, like the accelerometer and the Text-to-Speech English-language content reader, further enrich the tablet's versatility. For those on the move, the GPS and A-GPS features are handy for navigation. Additionally, the tablet supports tethering, computer sync, and OTA sync, which is beneficial for seamless device interaction.
To sum it up, the Amazon Fire HD 10 might not boast a top-tier camera, but it has many features, especially Alexa integration and Dolby Atmos support, making it a tablet worth considering for its price range.
Amazon Fire HD 10 Review: Hardware and Performance
Navigating the tech side of the Amazon Fire HD 10, I've been pleasantly surprised by the punch it packs in its hardware and performance, especially given its accessible price point. Here's my experience distilled into its core components.
Powering the heart of the Fire HD 10 is the Mediatek MT8183 Helio P60T, an Octa-core processor. At the outset, I was skeptical about how it would perform, but this chip effortlessly handled my daily tasks, whether it was streaming videos, web browsing, or even some light gaming. I didn't encounter any frustrating lag or stutters that would hinder my user experience.
Supplementing the processor is the Mali-G72 MP3 GPU. While it might not be tailored for high-end gaming, it's more than capable of running most apps and games available on the Amazon store without any major hiccups.
With 3GB RAM onboard, multitasking was smooth. I could juggle between apps and return to where I left off without the tablet breaking a sweat. The internal storage options of 32GB and 64GB are quite standard, but the real kicker here is the dedicated microSD slot that supports cards up to 1 TB. For someone like me who loves hoarding media files, this feature is an absolute blessing.
In conclusion, the Amazon Fire HD 10 has managed to surprise me with its hardware capabilities. It's clearly been designed to provide a robust performance for everyday tasks on a budget. And with the added advantage of expansive storage, it's tailor-made for media enthusiasts.
Amazon Fire HD 10 Review: Software and Battery Life
Diving into the Amazon Fire HD 10's software and battery experience, I found it both interesting and somewhat challenging, largely due to its tailored ecosystem. Here's my take on its software framework and how long the device lasts on a single charge.
The tablet runs on Android 9.0 (Pie) but is layered with Amazon's Fire OS 7 UI. This combination gives the device a unique identity. Amazon Services Integration is deeply embedded, providing a seamless experience for users like me who are heavily invested in the Amazon ecosystem. Whether it's purchasing from Amazon, reading Kindle books, or streaming Amazon Prime videos, the experience feels intuitive.
A standout feature is Alexa Integration. Using the tablet hands-free with Alexa made tasks like setting reminders, playing music, or even controlling smart home devices a breeze. However, the lack of Google Services was a bit of a letdown for me. I missed having access to the Google Play Store and its myriad of apps. But then again, the Amazon Appstore does offer a respectable array of applications, though not as extensive as Google's offering.
Parental Controls and the Reading Mode are notable add-ons. As a parent, I appreciate the ability to monitor and control content for kids. The Reading Mode, which mimics an e-reader experience, is easy on the eyes, especially during prolonged reading sessions.
Another point worth noting is the Profiles and Family Sharing feature. It makes the tablet versatile, allowing multiple members of the household to have tailored experiences.
Now, onto the battery. Armed with a 6500 mAh battery, the Fire HD 10 lived up to its claim of up to 12 hours of mixed-use battery life in my experience. This longevity ensures I'm not constantly reaching for the charger. And speaking of charging, the inclusion of a USB-C 2.0 port and the 9W charger meant juicing up the device in decent time.
In sum, the Amazon Fire HD 10 offers a software experience that's distinctly Amazon-centric. While it may not be everyone's cup of tea due to the absence of Google Services, for those embedded in the Amazon ecosystem, it's a treat. Paired with commendable battery life, it makes for a solid companion for entertainment and light tasks.
Our Verdict
In wrapping up my experience with the Amazon Fire HD 10, I find it to be a tablet that offers significant value for its price. Its display delivers clear visuals and the device's overall design is both sturdy and appealing, coming in an array of vibrant colors. The Fire OS 7, deeply integrated with Amazon services, might be a departure from the conventional Android experience, but for those familiar with or devoted to the Amazon ecosystem, it's a dream come true. Alexa's hands-free integration further elevates its user-friendliness.
However, its departure from Google Services might be a point of contention for some. But looking at its primary intent, which is to immerse users into the Amazon world, it nails the brief. The robust parental controls, reading mode, and impressive battery life are just the cherries on top.
For those seeking an affordable, entertainment-focused tablet with reliable performance and deep Amazon integration, the Fire HD 10 is undeniably a top contender. While it may not replace higher-end tablets for power users, it certainly holds its ground in its segment. All in all, the Fire HD 10 is a testament to Amazon's commitment to delivering quality devices that cater to their vast user base.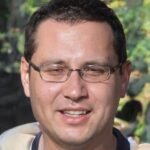 Ben Scott is a prominent technology journalist and reviewer, specializing in tablet devices. He is known for his comprehensive and unbiased reviews of tablets from various manufacturers.
With a deep understanding of tablet technology, including hardware components, operating systems, and software applications, Scott provides clear and informative reviews accessible to readers of all levels of technical expertise.
His attention to detail and in-depth analysis have earned him a loyal following of readers.