There is no messaging platform that is more widely used than WhatsApp. Thanks to its free and flexible nature, this app can be an invaluable part of your everyday life. Sending text messages, making voice and video calls, sharing media flawlessly, and receiving and sending payments are just some of the many ways WhatsApp Messenger allows you to connect with your contacts.
Nevertheless, this messenger is only available for smartphones, leaving Tablet and iPad users without access to all this utility app's beautiful features.
Wait, just because you don't have a dedicated WhatsApp Messenger app for iPad/tablet doesn't mean you can't take advantage of this fantastic service. Yes, you read that correctly. Several simple methods exist by which you can install the WhatsApp app on your iPad/tablet and use it for free.
To that end, let's look at every step of the procedure. During this session, we'll take a close look at all the steps necessary to install WhatsApp on tablets and iPads.
Installing WhatsApp on an iPad or Tablet
Ways to install WhatsApp on Android Tablet
It should be pretty apparent that you can seamlessly install and use WhatsApp on an Android tablet if it has a SIM slot. What if you own an Android tablet that runs entirely over WiFi? However, the good news is that you can still use WhatsApp, and there are three genuine ways to do so.
Utilizing the WhatsApp Web Service
WhatsApp app installation
Using Third-Party Apps
Making use of WhatsApp Web Services
If you're wondering what WhatsApp web is, it's an official web-based client that allows users to mirror their existing WhatsApp accounts on any browser. You can use this service and transform your Whatsapp conversations and everything else to a tablet, iPad, or any other device.
You can do it this way:
Your first step should be to open the Chrome browser on your Tablet.
Select the option that says "Desktop Site" by hovering over the three dots in the top right corner.
Visit https://web.whatsapp.com after that. You can search for Whatsapp web and select the appropriate option as an alternative.
Now that you have your smartphone, you need to launch WhatsApp.
Click on "Linked Devices" followed by "Link Device" from the "three-dots" menu. Click on "Linked Devices" followed by "Link Device" from the "three-dots" menu.
After that, you'll be able to use WhatsApp on your Tablet by scanning the QR code on the web portal.
To use Whatsapp through this method, you must realize that Whatsapp web is an entirely mirroring service.
So, it depends on the activity and connection on your smartphone to ensure the entire chat database is updated.
WhatsApp app installation
There's no denying that Android uses "apk" (Android Package Kit) to deal with apps, and WhatsApp is no exception. In conclusion, you can download the corresponding app file for WhatsApp from a site you trust and install it on your Tablet that way.
Not sure how it's done? No problem! Let's see how it's done.
The first step is to visit APKMirror's official website. Even though quite a few websites can be used to download the WhatsApp app, we'll use APKMirror for this tutorial.
You can locate WhatsApp by using the search bar.
Download and install it once you've found it.
Installing from external sources will require your tablet permission before installing. To do this, you need to navigate to your browser security settings and toggle the switch that says "Allow from this source" under "Install Unknown Apps."
Until the installation is complete, give your device some time.
Click on the WhatsApp app to launch it.
Afterward, you'll see how to set up your computer. Just enter the necessary information, including the accessible phone number.
Under the verification screen, select the "Call Me" option.
If you don't have a SIM card, you can use WhatsApp on your Tablet by entering the six-digit secret code.
Using some third-party apps
A simple solution exists for those who have trouble using WhatsApp apk on their tablets. Different third-party apps are available to help you install and use WhatsApp on tablets with no issues at all. Text Now is one such app.
The Google Play Store has Text Now available for download.
Go to the page where you can get a phone number.
Open the downloaded WhatsApp app (Steps mentioned earlier) after having your secondary phone number ready.
The newly generated number should be entered into the setup screen. Next, verify the number.
Text Now's services are only available in certain countries. If you cannot access Text Now, you can try other similar apps with good ratings and reviews.
How to install WhatsApp on an iPad
How to use WhatsApp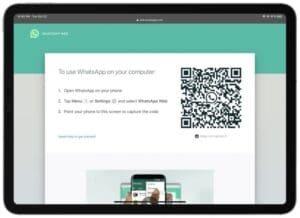 Open Safari on your iPad.
Make sure the desktop version of WhatsApp loads when you visit https://web.whatsapp.com.
On your iPhone, launch WhatsApp and tap "Settings."
You will see a menu that says, "WhatsApp Web/Desktop." Click on that option.
Next, tap the "Scan QR code" button on your phone and place it next to the iPad.
Your iPad will be connected to your existing WhatsApp profile as soon as the scan is complete.
From now on, you'll be able to view, interact, and even respond to messages.
However, the entire process relies on your smartphone connection.
Using a PC or Mac to install WhatsApp on an iPad
Preparation
Connect your iPad to your Mac and launch it.
Go to iTunes and download the app.
Go to the search field and search for WhatsApp. If you're an iPhone user, you'll find the WhatsApp Messenger app; download it.
Navigate to the music folder and select iTunes.
You will be redirected to the Mobile Applications page after clicking on that.
You will find a list of IPA files there. Get the WhatsApp messenger IPA from the App Store and transfer it to your computer.
You now need to drag the IPA file to your iPad. For this, you'll need a program called iFunbox. Install it before proceeding.
Launch iFunbox and find and click the WhatsApp IPA within the utility.
Following that, it will take a few seconds to complete the installation.
Getting Started
After installing WhatsApp Messenger, you'll need to complete the registration process. You will need an iPhone for this.
WhatsApp (or reinstall WhatsApp if it already exists on your device) should be installed on your iPhone.
You must register yourself after verifying your phone number on the setup screen that appears.
Connect your iPhone to your iPad and disconnect the iPad from your Mac.
Go to the "User Application" folder one more time by launching the iFunbox application.
Navigate to the folder "Library and Documents.".
Afterward, you will need to transfer all the data necessary for registration to your desktop.
Finishing
Connect your iPad to your iPhone and then disconnect your iPhone.
Open iFunbox, then click User Applications.
Replace the files with the ones you already have on your desktop under the Library and Documents folder.
Start the iPad by disconnecting it and restarting it.
You're done installing Whatsapp on your iPad when you send the confirmation code and verify it.
Does WhatsApp work on iPads and tablets without a phone?
Even though you can install WhatsApp on your Tablet or iPad without a smartphone, you can't use the service without it. A phone isn't needed for WhatsApp unless you have a phone number and set up a system registered to the server. Whether you want to use the official web client or the WhatsApp apk file for your Android tablet, you will need access to your smartphone to complete the registration process. Additionally, you will need an iPhone available to meet a working ipa file for WhatsApp on iPad.
Your smartphone will no longer be required once you complete the registration process. As long as you do not wish to log out of WhatsApp, you can seamlessly continue to use it on your iPad/tablet. Again, if you'd like to use WhatsApp's web client, then you must have a smartphone with you.
What is the reason why WhatsApp does not work on iPad?
WhatsApp is still not available for iPads, which is a sad reality. Although there are quite a few ways to get the services running, there may still be some problems along the way.
As a first step, if you are willing to use the web.whatsapp.com to access your chats on an iPad, you need to understand that it is only a mirroring. Because of this, you shouldn't expect notifications to appear on your iPad every time you receive a new message. In addition, this web-based service will run as long as you have an active connection on your smartphone. As a result, you can't just remove WhatsApp from your phone and expect the web platform to function.
If we are talking about another method of getting WhatsApp permanently installed on your iPad, a few things may come into play, preventing the messenger from working.
You can't use WhatsApp on the iPad if you don't own an iPhone or don't have access to one from your contacts. If you follow the steps described above, you'll need the iOS device files to complete the registration process, and without them, the app will remain a useless item.
Failure to receive verification code: Installing WhatsApp on an iPad can sometimes lead to problems during verification. The number you receive via SMS might not work a lot of the time. It is therefore recommended that you request the code by phone.
Precautions:-
First, it is essential to remove the SIM card from the donor iPhone and then reinstall WhatsApp.
It is also recommended you do not log in to WhatsApp on any other device with the same SIM card. This is because WhatsApp is designed to run on a single device at a time.
Is it possible to make video calls on WhatsApp on my iPad?
If you wish to use WhatsApp on your iPad with the web client, you will not make video calls.
The developers have not yet added users to make video calls over the web portal. However, users looking to make video calls can use the other method, which is to install the WhatsApp IPA file (follow the instructions mentioned earlier). By installing WhatsApp Messenger on your iPad using the method mentioned above, you will be presented with a similar interface to your iPhone. Afterward, you can hover the desired contact from the main screen and use the "video calling" icon at the top right corner to make a free video call.
Launch the WhatsApp application on your iPad.
Choose the desired contact.
Once inside the chat page, look for the video icon in the top right corner.
Click the icon.
If you click on it, you will be presented with a pop-up that says "WhatsApp would like access to the microphone," then another one that says "WhatsApp would like access to the camera." Click on "OK" in both cases.
Your iPad can now be used to make video calls.
Alternatives to WhatsApp for Tablets/iPad
Those have some excellent news for those wondering if there are any alternatives to WhatsApp that can help iPad and tablet users enjoy seamless social messaging and media sharing. Following days of research, we present to you the three best platforms you needed to use in 2021.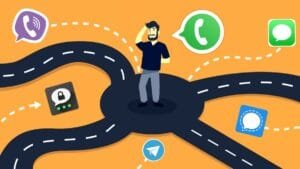 Telegram
Main Features:
You can use it on almost any platform since it's a cloud-based messaging platform.
Voice calls, video calls, media sharing, and much more are supported seamlessly on the forum.
Element
Main Features:
Element is an entirely free and safe social messaging platform.
Allows users to carry out video and voice chats.
Signal
Main Features:
The signal is a free, open-source tool that makes a seamless messaging experience with signal-optimized features.
Get in touch with your loved ones in the most promising way, whether it's through quality rich video calls or the top-notch audio calling capabilities.
It is, of course, possible to use Facebook Messenger, but messages sent using that app are not encrypted. The same holds for other messenger apps, so we didn't include them.
Conclusion
If you have any questions regarding the process of installing WhatsApp on your iPad/tablet, here is the answer. This article aims to provide you with all the information you need to start using WhatsApp Messenger right away. We hope that you got to know everything that you wanted to know.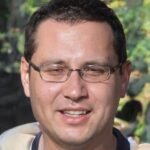 Ben Scott is a prominent technology journalist and reviewer, specializing in tablet devices. He is known for his comprehensive and unbiased reviews of tablets from various manufacturers.
With a deep understanding of tablet technology, including hardware components, operating systems, and software applications, Scott provides clear and informative reviews accessible to readers of all levels of technical expertise.
His attention to detail and in-depth analysis have earned him a loyal following of readers.