It was one of my best decisions that I bought an iPad as I was hell sure that I won't be facing the issues I had with my previous tablet but I was so wrong about it.
I mean I am not saying that they are totally the same as the other tablets but they also cause some serious issues to their users. One of the main issues that I had to deal with was that iPad keep shutting down unpredictably at any time.
Then I decided to file a complaint on the apple forum and did some research about it too and got to know that every user has to face iron in a while.
So here after some more digging, I decided to write about it to help you all understand what can be the reason and how you can handle it too.
Why Does My iPad Keep Shutting Down
?
The biggest reason behind the iPad keep on shutting down is its corrupted flash memory. When I discovered it, I was quite surprised that it was the faulty flash that led to this problem with my iPad.
It can be the cause of your problem too. So what happens here is when the ios system tries to get something from this faulty drive for security purposes the iPad automatically shuts itself to safeguard the other files on it. It can be said that it is kind of an in-built defense mechanism for all the iPads.
Common Causes Behind The Unwanted Shut-Down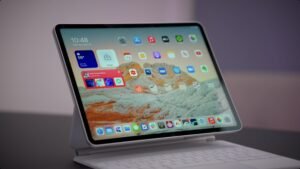 It was sometimes not rare for my iPad to get shut down, even with some of its battery intact. So it led me to think that maybe there are some other reasons behind this ridiculous issue.
Whenever I tried troubleshooting, it was not always satisfying because there was no known exact cause of this issue. Therefore when I say that I can help you, I mean it. As I have dealt with these problems closely.
 Here are some of the major reasons that I found the root of all evil.
1. Bug or software glitch: If your iPad has been kept on shutting down too often, it Is surely because of some Software bugs. Don't worry about getting rid of them, you just need to upgrade your iOS to the newest one or maybe try doing a hard reset. Yeah, that's it, it will resolve your issue.
2. Limited storage: Sometimes it can also be happening due to insufficient storage on your device. So, whenever some apps are getting updated or taking too much space, then it will ultimately result in unexpected shutdowns.
11 Ways To Fix This Irritating Problem
Well, you do not need to worry about shutting down your iPad now and then like I did when it happened to me. Because there are several methods to correct it, and after learning about most of them, here I am posting all that I know about the troubleshooting methods to help you get rid of this problem.
1. Charge iPad
If your iPad is not charged properly or it's going to be discharged soon it is way too obvious that it is the cause of your unexpected shutdowns.
Just use your iPad when it is not plugged into a charger, if it is the case you will know by doing this.
When you do this the battery sensor in the iPad adjusts itself according to its use. So, if the problem was indeed a low battery after charging it fully, your issue will be resolved.
2. Update iPadOS
It is obvious that if you have not updated your software in a long time your iPad is gonna malfunction. To update your iPad's software, follow the instructions below. 
How to update an iPad over the air?
Start by Plugging your iPad into a charger

Now Connect your iPad to a Wi-Fi network by turning on your Wi-Fi. 

Then, go to Settings > General, from your iPad's Home Screen,

next, click on the Software Update > Install option

Here you have to Confirm your selection by tapping Install Now

Then, just Wait for the pop-up and enter your iPad's passcode

Now you will see that Your iPad has started installing the update and restart
How to update the iPad via iTunes?
Even though it is not used by many, still iTunes can be considered a good option to update your iPad firmware in case of emergencies. 
First, you need to make a copy of your data on iCloud or a portable hard drive before you lose access to them

Then proceed with Connecting your iPad and PC with the iPad cable

Next, Open iTunes on your PC and look for iPad in the app 

Now click on your iPad name and then tap Summary

Here, If there is an update available, then select the Check for Update option

Now, Choose the Update option

Then Let the update install and your pc restart

Now, all you have to do is unplug your iPad from your computer after clicking on eject.
3. Update apps
Some of the outdated versions of your apps might also cause this type of glitch on your iPad. So you just have to make sure that all of your apps are updated or not. Just follow these steps to update apps on your iPad. 
How to update apps on iPad?
First, you have to go to the Apple Store app from the home screen of your iPad

Then, click on the update icon after scrolling through your Apple Store 

Next, a list of pending app updates will appear on the screen.

Now you just need to click on the Update All option to update all the apps in the list

Restart your iPad after all the apps are updated, 

Then check if your iPad work is working better or not after updating all the apps.

 If it's still not working properly, hop on to the next step. 
4. Delete bad apps
An app installed from a third-party store or a website other than the apple store might be causing your iPad to crash unexpectedly. So you can delete such apps from your iPad in multiple ways like via your Pad's Home Screen or through your iPad settings.
How to delete apps from iPad Home Screen?
You can start by Pressing and holding the app icon until you see a minus sign

Now click on the minus sign to uninstall/delete the app
The settings menu can also be used to remove the apps if the Home Screen is unable to do it. You can follow these steps to carry out the process.
How to delete apps from the iPad Settings menu?
Start by going to Settings On your iPad

further, click on General > iPad Storage

Then go and Find the app you want to delete

Next click on the Delete App option 

Now you have to Confirm the action in the pop-up menu

At last, you can Reset the Settings here.
5. Check Battery health
An unnoticed activation of any unwanted setting can also be the reason why your iPad is shutting down unusually. However, to undo it you have to do the resetting of all your settings to their original state because that's the only way out of it. These simple steps will help you in doing so, just follow them :
First, you need to Open the Settings menu on your iPad 

Now, click on General > Reset 

Next, Tap on the Reset All Settings option 

Then, in the pop-up box Confirm your choice

Next, you have to Enter your iPad passcode so that the return to default settings may initiate

Now, Check for your iPad battery health 

Normally, all iPad batteries come with a five-year lifetime. But, if issues like this persist it means that they have degraded before the stipulated time, causing issues like why does my iPad keep shutting down? 
So, to decide whether you need to change your iPad's battery or not, you should check the condition of your battery. For doing so, you can go through these steps :
How to check battery health on an iPad?
First, you need to open the settings menu on your iPad.

Then, click on the Battery > Battery Health option from the menu.

Next, check the health percentage of your battery. 
If it is less than 50%, it means that now it's time to think about replacing your battery, as the battery is the reason why your iPad is facing unexpected shutdowns.
6. Erase content and settings
I am telling you this in advance if you do go for this method all your device's data is going to be erased. So, if you do not wish that to happen, just create a backup of all your data before commencing it. For doing so, navigate to Settings > iCloud > Backup Now. 
7. Force restart the iPad
If you listen to the experts, force starting your device once every week results in a great performance. So, if you do it for your iPad that keeps on shutting down, maybe it will help. Unlike factory reset, when you force to start your device none of your data on the internal storage gets lost.
How to force restart the iPad without the home button?
First, you have to start by Pressing and holding the Volume buttons and power buttons simultaneously

Then, after seeing the Apple logo, you have to Release the buttons 

Next, just Drag the slider on the screen 

Now you have to Wait for 30 seconds and then restart your iPad by pressing the power button
How to force restart the iPad with the home button?
Start by Pressing and holding the Power button and Home button simultaneously 

Now, Release the buttons as the Apple logo appears on the screen 

Then, you need to Drag the slider on the screen 

After Waiting for at least 30 seconds, you can restart your iPad by pressing the power button.
8. Clear storage
Sometimes the iPad shuts down too often because of the Memory overflow. Go to your iPad settings and check for all the apps that are installed on your device and remove those you don't have much use of.
You can also try removing some heavy or huge files from your device like videos, images, or movies if downloaded, it will let your iPad function smoothly. 
9. Downgrade to previous iPadOS version
Another step that you can opt for, is Reverting your iPad to its prior operating system version if the issue has started after the latest update on your iPad. When the newer version of iOS is at default or may look like it then you just have to downgrade it to a previous version that's all. 
Just follow these instructions as mentioned below:
First, go and Connect your iPad to your Mac/PC.

Then press and hold the Power + Volume up button simultaneously (for iPad without a home button} or press and hold the Power + Volume down button at once (for iPad with a home button} to Switch your iPad to Recovery Mode. 

Now, you will find a prompt on your PC/Mac asking you to initiate the process. Here you are to  Click on the Restore option.

This will let your iPad be wiped clean, and the previous iPadOS version will get installed on it.

Now just Wait for it to restart.
10. Factory reset iPad
When the iPad keeps on shutting down, you can't just go with a normal reset. Only a full factory reset can help you in fixing this glitch on your iPad. With a factory reset you can restore your iPad to its factory default settings. However, making a data backup here is of utmost importance. 
All you have to do is follow the steps I have mentioned below: 
How to factory reset an iPad?
Start by going to Settings > General on your iPad.

Now, tap Reset and then tap Erase All Content and Settings option

Click on the Erase Now option 

Then, you need to Enter your iPad's passcode and again click on Erase 

At last, you have to Wait for your iPad to complete the factory reset and restart. 
11. Contact Apple Support
When there is no hope left from your side, and none of the troubleshooting methods are helping you at all, it's best to take a consultation from an official. I suggest you contact apple's customer support or maybe try taking your iPad to your nearest apple store to get it checked at the genius bar.
At an apple store, there can be only two outcomes depending upon the cause of the glitch your Ipads facing i.e. either it is a software-level problem that will be dealt with for you without costing you a dime, or it is a hardware-related problem and requires extensive repairs, then you will have to shell out some money for an out-of-warranty iPad.
Frequently Asked Questions
What can be done to stop the iPad from turning off by itself?
Keeping your iPad fully charged and ensuring that it does have a sufficient amount of storage in it for smooth functioning of all the general functions are some of the ways to make sure that your iPad doesn't turn off by itself.
Another thing that you can do is, always make sure that you have a recently updated version of iPadOS with all the apps updated with their current versions.
Why does my iPad keep on restarting over and over?
This can be caused by a single software issue, which may be leading your iPad to continuous rebooting action. You may go for a hard factory reset to solve this kind of software glitch. Or else overheating may be causing the issue.
So let your device cool down for about 30 minutes and then try to restart it.
What can I do to prevent my iPad from crashing repeatedly? 
For eliminating this reason you can opt for a quick hard reset, which will get rid of all types of software bugs that may be causing the crash of your iPad. Or there may be some apps that are leading to this cause so you can try to delete them from your system too.
What if my iPad gets stuck in recovery mode, what should I do to fix it?
Resolving this issue is not tough at all. You just have to press and hold the power + home buttons for at least 10 seconds and release the button when the screen goes black. Then, following this step, go ahead and hold the home + power button again until the Apple logo appears on the screen.
Conclusion
Through this article, I have tried to provide as much detailed information as I can about 'why my iPad keeps shutting down.
I hope that it has helped you and all your queries regarding the same and maybe you can give a try to almost all the troubleshooting methods just mentioned above before you decide to take your iPad to an apple store.
In my opinion, most of the time, we all can solve this issue of randomly shutting down our iPad on our own. But rare cases do arise when nothing works, and at that time it's better to let a professional take a look at your iPad.
Hence at that time apple customer support was the best place to go for resolving these issues.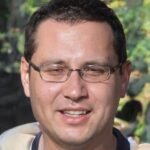 Ben Scott is a prominent technology journalist and reviewer, specializing in tablet devices. He is known for his comprehensive and unbiased reviews of tablets from various manufacturers.
With a deep understanding of tablet technology, including hardware components, operating systems, and software applications, Scott provides clear and informative reviews accessible to readers of all levels of technical expertise.
His attention to detail and in-depth analysis have earned him a loyal following of readers.