During an event held in March 2019, Apple announced that Apple Arcade would launch in 150 countries on September 2019. Apple Arcade is the first game subscription service of its kind and is developed to be able to run on all types of Apple devices, right from mobile phones to computers to televisions. Essentially, this is Apple's attempt to make the best games available to players by bringing the best from the leading game developers.
Apple's endeavor has been supported by the best game developers around the world, so the best xcloud gaming tablet experience is about to be unleashed. The experience of playing games that include lots of details in their design and which are also incredibly narrative in nature across multiple Apple platforms is guaranteed to be more enhancing and engaging than ever before.
The Apple Arcade
The main purpose of Apple Arcade is to streamline the process of searching for games for game lovers. Here, players will be able to play more than 100 high quality immersive games exclusively from Apple through a single subscription.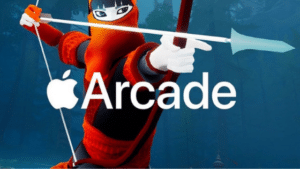 Therefore, they do not have to waste time searching for their favorite games from the countless ones available online. Arcade can be accessed from any Apple device. It doesn't matter whether you own an iPad, iPhone, Mac or TV. Arcade will bring a whole new level of fun and enjoyment to all of them.
Updates and Subscriptions
Up to six family members can subscribe for $4.99 a month and enjoy the benefits of this service. They will be able to play the games in it on any Apple device, any time they want, without any restrictions.
We want to ensure that players know they can always choose the free one-month trial version of the game. This can be done by selecting the free trial option and signing in with the details they have. As a result, the reach and accessibility are vast.
According to Apple, the arcade will continue to be enriched over time as more games are added. In the Apple Arcade, all types of games will be available, whether they are multiplayer or augmented reality. The best part is that upcoming updates in terms of features and content will automatically be updated for subscribers.
Convenient and Simple
Apple Arcade will have its own dedicated tab in the App Store itself. In order to minimize operational difficulties and maximize entertainment, the system was kept as simple as possible.
One game can also be played on multiple devices at the same time. Players can change devices and pick up where they last left off in a game. This will definitely be a relief to game addicts.
The Service's Availability
Apple Arcade for iOS devices will be available starting 19th of September 2019 as has been announced so far.
For iPadOS and tvOS 13 devices, it will be available on 30th of September 2019, and for MacOS Catalina in October 2019. The important thing to bear in mind, however, is that this premium subscription service has already been made available for iPhone and iPad running iOS13 or iOS13.1 beta.
Thus, on these types of devices, the Apple Arcade button is already active, even before the official launch, and users can access the trove of exclusive games.
You Can Play Games Offline
The main goal behind the creation of this service is to heighten the level of enjoyment for users and at the same time make it easy and convenient for them. So, unlike other popular services, subscribers can actually download their choice of games on their devices and play them in the offline mode.
Games don't need to be played online. As it involves no microtransactions, players will be free from being bothered by unnecessary advertisements and purchase suggestions.
The Featured Games
In terms of the games that will be available in the Apple Arcade, it is important to note that Apple is working closely with top-notch game creators and developers to create the best collection of games for enthusiasts. Subscribers will be astonished by the vast selection of diverse genres of superior quality games that they have at their disposal.
All of these games have been meticulously developed over the years by some of the most acclaimed names in the game industry and have been carefully chosen by Apple to be included in the Arcade. They are designed to take storytelling to a higher level through immersive and captivating stories.
To mention just few of the big games developers and studios whose creations are added here are Dave Gibbons, Ken Wong, Will Wright, Hironobu Sakaguchi, LEGO, Capcom, Konami and Bossa.
In addition to their fascinating features, these games will automatically be updated, adding even more fun elements to the downloaded games. There is no way to become bored with these games. There are games for both single and multiple players.
For the multilevel games, everyone must have a subscription to Apple Arcade on their respective Apple devices to take part in their roles and parts. Since Apple has stated explicitly that Apple Arcade will only be available on Apple devices and will not be available on other platforms, this is true.
Controls are Supported By Some Games
In terms of game controllers, it has been reported that some of the games in the Apple Arcade will support physical controllers. Microsoft's Xbox One and Sony's DualShock 4 game controllers can actually be paired with Apple's iPad, tvOS, and iOS devices.
Additionally, it was revealed that some of the games would be compatible with MFi Bluetooth controllers. Hence, it is up to the players. Those who prefer game-pads to explore the real essence of a game can do so with Apple Arcade.
Understanding the Security it Provides
Subscriptions to Apple can be assured of security. Therefore, it is very important to know that Apple Arcade does not violate the subscriber's data security. Without the players' consent, it does not collect any data about them nor does it track how they play the game.
There are important buttons for managing individual permissions that allow one to control and limit the amount of personal information he or she wants to share. A helpful parental control feature is also included with Apple Arcade. In order to restrict children's access to appropriate content, this is a very important feature. It also helps control the amount of time they spend on the website.
Conclusion
Although Apple has only selected the games, it has actually played a crucial role in the background towards the successful launch of the project. In close association with major game developers from around the world, it has also contributed significantly financially to the development of the entire idea.
It is certain that Apple's initiative in introducing this new gaming service for game lovers will gain traction and will be very successful.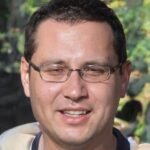 Ben Scott is a prominent technology journalist and reviewer, specializing in tablet devices. He is known for his comprehensive and unbiased reviews of tablets from various manufacturers.
With a deep understanding of tablet technology, including hardware components, operating systems, and software applications, Scott provides clear and informative reviews accessible to readers of all levels of technical expertise.
His attention to detail and in-depth analysis have earned him a loyal following of readers.