Haven't we all used the terms graphic design and digital Art interchangeably? Generally, both terms are used to define work done digitally, but little thought is put behind which is the more appropriate word at a particular instance. There is no doubt that graphic design and digital Art are very different in their actual essence. And it is indeed essential to understand the definitive fundamental difference between the two before diving into the career prospects.
In simple words, Art is a way to express imagination, experience, or something that expresses itself while also being aesthetically beautiful to the viewer.
On the other hand, design is finding the best solution to a problem and making it more straightforward. It might or might not be attractive to the eye. But it functions like it is expected to.
Difference between Digital Art and Graphic Design
While graphic design and digital Art take place digitally, the distinction seems straightforward yet challenging to comprehend. When digital artists only work on computers or other digital mediums, graphic design also involves Art created without computers.
Another difference is that a graphic designer typically works toward a specific image in a set environment for a set goal, whereas digital artists may create whatever they find beautiful. Now a days Artist's tablets are helping them even in a better way. This is an important distinction because it tells the different intent behind the work. 
Thus a digital artist uses technology to make Art, with the primary objective of producing something attractive for its consumer.
When graphic designer develops, they have more in mind than just producing something aesthetically beautiful.
Graphic Designer vs. Digital Artist
A graphic artist's first and foremost purpose is to be a communicator. A digital artist is, first and foremost, an artist, then a communicator.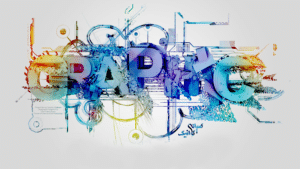 Designers help businesses, and their customers have visual communication. Their responsibility is to visually connect the two, whether a magazine, online, or television business. They are responsible for coming up with innovative and efficient ways to address different communication difficulties by combining typography, graphics, imagery, and, in some cases, sound (e.g., motion and web). That further makes a graphic designer a visual problem solver. 
Web designers, print designers, packaging designers, motion graphic designers, user interface designers, etc., are a few examples of graphic designers.
One who uses digital technology to make Art is referred to as a digital artist. Although communication is the fundamental purpose of all Art, Digital Artist encompasses many individuals. Not only this, but it also serves more as a description of their methods than a title. 
Concept artists, matte painters, storyboard artists, 3D artists, and some fine art disciplines like painting and illustration are some examples.
The differentiation doesn't stop here. Not just the method with which graphic designers and digital artists accomplish their work, but what they communicate differs most. The fact that the two fields frequently overlap makes it challenging to draw a distinction and thus adds to the confusion amongst the masses.
Is it graphic design or digital Art if I use a digital artist's work in a poster to promote an event? The final output and intended use make it Graphic Design, but it's also Digital Art because of its direct reference. As difficult as it may be to distinguish in this case, using the work of a digital artist does not transform me into a digital artist or the artist into a graphic designer. The intent and the final output acts as the deciding factor here.
What is a Graphic Designer?
Concerning educational qualifications, Graphic designers have a variety of academic backgrounds and work histories. Some have a four-year bachelor's degree in graphic design or communication design, while others are successful and working without any formal education in this field.
Graphic designers develop visual concepts to convey the information that the consumer demands. They are supposed to design everything, including packaging, logos, marketing-related billboards, and posters. Graphic designers use shapes, colors, typography, images, and other design tools to communicate their ideas to the viewers. An agency or a freelancer, where they work with various clients, are other options for graphic designers besides working in-house, where they produce designs specifically for one brand.
To create designs that convey the intended message, graphic designers frequently need to interact with customers and consumers to understand their expectations. They also work with other graphic designers, marketers, business analysts, authors, and programmers to build valuable goods, campaigns, or websites. All of this adds to their job.
Principles of Graphic Design:-
Through the book I have read based on graphic designing, I first learned the four less subjective fundamental principles of contrast, repetition, proximity, and alignment, which in some ways contributed to the definition of more complex design concepts like motion, line, balance, color, shape, texture, and typography. Moreover, the basic principles of design overlap here. Understandably so, it is a subset of design. 
For beginners who need to comprehend why something looks a certain way? Or how can I unify this design? The four fundamental elements are beneficial. However, they frequently go beyond graphic design or design in general and can be found in fine Art, even in photography and interior design. You can also choose a specific tablets for interior designers we sorted previously as well.
The principle of rhythm combines several components to produce a more organized and unified appearance. Due to the relationship, it establishes between related elements, proximity aids in the overall decluttering of the design and is an essential process in itself. Moreover, a balanced or stable design and an unbalanced or dynamic layout are the two options for designers.
Who is a Digital Artist?
Digital artists produce visual content for a range of media. If you're a digital artist, you'll be expected to create animations, graphics, or other kinds of artwork for various purposes like digital commercials, websites, TV shows, movies, and other media. After reading this you may also ask what is graphic designer or how to be in that career?
Moreover, being imaginative and having a keen eye for detail are the characteristics that make a digital artist stand out from the crowd. Additionally, because of the nature of their job, they must be able to function well individually and in groups. They frequently work together to produce the best final product possible with other designers, marketers, producers, directors, etc. 
Purpose of Digital Art
A digital artist's duties can range widely and include the following:
We collaborate to create concepts and designs with other creative team members through group brainstorming and mind-mapping sessions.

I am creating storyboards and concept drawings to visualize a finished product. The process till the final ideation.

Designing characters, sets, and other components for video games, animation, television shows, and movies using computer graphics applications such as Adobe Photoshop. Thus, the aesthetic aspect.

Examining scripts, creating storyboards, and other visual media projects like animation, infographics, etc.

Making digital Art such as illustrations, animations, or graphic designs using one or many computer software available.

I design and illustrate concept art for marketing documents or advertising campaigns of the brand.

Working on storyboards for movies, television shows, advertisements, or video games with directors, producers, actors, and other members of a film-producing team.

Designing images or other artwork for printed purposes like brochures, postcards, or magazines.
How to become a digital artist?
Becoming a digital artist is long and filled with many obstacles. Learning the fundamentals of drawing and painting is the first step. You can use this to enhance your artistic abilities and provide the groundwork for a successful career if that's what you aim for. Using various software programs and color theory are the following two things you should master. Trust me on it; this will help you in the long run.
Moreover, it will enable you to use a range of ways to produce outstanding digital artwork. The last thing you should do is figure out how to distribute your work. This could entail publishing your artwork online, participating in contests, showing it in galleries, or freelancing.
If you're wondering whether digital Art is sought after as a job, I'm glad to state that it is indeed a very demanding job position. If you're ready to venture out into the world of digital Art, be prepared to apply for job positions as: 
Concept Artist

Illustrator

Matte Painter

Storyboard Artist

3D Artist

Animator

Digital Painter
Elements of Digital Art
Whether manual or digital, Art is often applauded when it looks as close to reality as possible. Thus these elements come into play as they enhance the Art and make it look aesthetic and correct to the brain through the eyes. There have been several points that I have found to be of much importance while doing digital Art. I am listing a few here:
Color, tint, and tone: the appropriate knowledge and use of where a hue, tint, or tone should be used.
Blending: Just putting colors is not enough; blending them and noticing whether or how they can go together is another important job of a digital artist. Also I tried many other tools for digital artists which blends so well for me.
Light and shadow: To make a drawing as close to reality, the concept of light and shadow should be on point. When light and shadows are used accurately, the drawing looks amazingly 3D and pops out of the computer screen.
Reflection: Showing the reflection of light on surfaces concerning the source of light also adds to the 3D effect on Art.
Shape and proportions: My absolute favorite element would be a proportion. Proportion defines how big or small an object is by comparing it with another object's size when placed together. Proportion is an essential aspect of human drawing as well.
Perspective and composition: Perspective is simple to understand yet sophisticated to apply. There are different perspectives based on the viewing angle at which the viewer's eyes are placed.
Brushes and texture: When we talk about digital Art, knowing all the elements is one thing, but using digital tools accurately will make or break the Art. However, digital Art gives the liberty to use a wide variety of brushes and easy-to-use, one-tap textures to enhance your drawing. This saves a lot of effort and pain if done manually. 
Skills required by a Graphic Designer and a Digital Artist.
A digital artist creates and edits images using digital editing software and drawing tools. Being a digital artist myself, I can say that the basic skills you need to have are:
Sketching

Character drawing

Being original in your concepts

Producing balanced composition

Using color theory wisely

Accurate use of light and shadow

Animation

Use of Typography
Designers of graphics combine the two. They must therefore comprehend design principles and be proficient with design software. They must also possess soft critical skills like problem-solving and communication because they frequently work on projects with coworkers and customers. Therefore I'm listing the skills you should expect in a graphic designer:
Strong ideation

Knowledge and application of design principles

Creative approach to problems 

Typography

Branding

UI and UX design

Print Design

Technologically advanced 

Strategy maker

Good communication

Time-management
Conclusion
Despite the fuzziness of the lines separating visual and digital design, it is critical to comprehend the key differences between graphic design and digital Art since both are very distinct professions and offer very different jobs.
As much as the graphic design has influenced digital design, the latter has added a new aspect to the former's conventional practice: research. Today's graphic designers recognize the value of incorporating user research when designing visual elements, whether developing new packaging for a product or a brand identity.
Graphic, digital, and other designers across the design spectrum are increasingly focusing on the people who will use, consume, and ultimately benefit from their creations. The use of digital tools in the creation of images and videos is referred to as digital Art. Graphic design is a discipline that combines typography, Art, and text for use in websites, advertisements, and other forms of communication. I would acknowledge that both provide stimulating and cutting-edge career options. Thus I have written this article to assist you in deciding which course to take by offering clarity on both.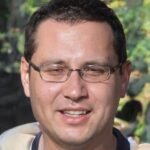 Ben Scott is a prominent technology journalist and reviewer, specializing in tablet devices. He is known for his comprehensive and unbiased reviews of tablets from various manufacturers.
With a deep understanding of tablet technology, including hardware components, operating systems, and software applications, Scott provides clear and informative reviews accessible to readers of all levels of technical expertise.
His attention to detail and in-depth analysis have earned him a loyal following of readers.