This is a big question even every one think once. That what he will do with the old one? Few are attached emotionally to their devices so use the old one just because they don't want to throw it. So here we have a solution, we bring the 12 best uses for old tablets.
Nowadays the repairing cost is sometimes higher than the tablets or near about that. So they think why do this? it is better to buy a new one.
Well now enough about the old one, let's come to the main topic. Here we will try our best to tell you about utilizing the old device. So you can utilize it accordingly.
Few Uses of Old Tablets You Can Do Easily:-
Intercome/Security Camera
It is not a new thing that your tablet runs more than 5-6 years. It is very common in the branded tablets like Samsung and few other brands. Their camera works well and also use very few amounts of battery.
You can use it as an intercom to see who is on the other side. If you have space so that you can fit your tablet then it can also be used as a security camera.
If want to use it as an intercom then you can also use it to see whatever in the frame of the camera online. Means you can watch whenever you want, live telecast of your home.
For a live chat or Video Conference
Still on we cameras or tripod camera. You can use old tablets for live video conferencing. Nowadays going live is very popular and for gamers, it is just a common thing. Google Duo, Hangouts Meet, Skype, or any other option you like then place it on a table or a setup.
Now your camera is totally free so anyone else can use it. You can easily convert your smile room into an office or a good setup for your work.
A "cheap" eBook Reader
This is my personal best thing to do with old tablets. Just you need to put it on the reading mode and set you off display timing to never. Now your old useless tablet can b used to read books, important docs, etc. As time passes, much other new technology comes, so your tablet getting old very fast.
Hence, most of the excellent eBook reader apps are available on the Google Play Store, most of which are freely downloadable. If you are a teacher then this is very good as you can also show some graphical things to explain to your student very well.
For Cooking
The bigger screen is also helpful if you are very enthusiastic about food and want to try new things. In previous times books were used but now online videos are available which is very easy to understand and even easy to copy. In the kitchen, there is some issue arise when flame and smoke going inside the device.
So now your device is old so o problem that it will work further or not. You can also download your favorite music or videos and entertain yourself as you wash the dishes or chop onions.
Digital Photo Frame
This is not a very useful trick but you can use it when there is some special occasion. You can also use its slide show feature for a better view. Now your guest will also think about it and your standard. If your front camera is good then you can use it as a portable mirror.
Arcade Gaming Framework
Difficult to trust it, yet my old 2016 Google Nexus tablet is the most utilized gadget in my home. Tablets (and some cell phones) from as far back as 2016 have Snapdragon 456, 449, and Qualcomm 205 processors, which are still amazing enough to help the vast majority of the games you would discover on Google Play Store today.
Even better, you can transform your old tablet into a retro gaming machine, completely fitted with hammerable catches and an outdated joystick.
There are a ton of units out there that help can assist you with achieving this errand – Kindle Fire HD and Zeon Tech Arcadie permit you to open your tablet after which you can download past love interests like Blasteroids, Pong, and Alien Invaders and play them from your cavern.
Pass it on to Your Younger Relative
This is such a great option, you can pass it to your younger relative. As your tablet is already old so no problem with damage or any scratches. Now they can even play games, learn new things and many more.
Kids don't want a high tech device, they just need to get a bigger screen and something running on it. So instead of spending out hundreds of dollars to buy them a new tablet, just get one of your old tablets and give it to them.
But you should also give a cover or screen guard.
Audio or Video Player
The time of music is always on, no one can do something in it. So if you want to change your old tablet then you can use your previous tablets as a music player.
Youtube is also growing well so you can watch videos and many more shows. Use your tablet as a movie player, elder parents watch their stuff and you can put a device on permanently for your home theater.
If it has a 3.5mm jack then it's an interesting thing, add it to any speaker, external device, or car. Just download any music player and rock on.
GPS navigator
This is very important so you can use it in cars or any other vehicle. just a few dollars and adjust it into your car. For an adventurous person, this is something like eyes in an unknown area. You can also get a GPS tablet especially if you want.
Family noticeboard
The bigger screen can be used as notes or writing something on it. Family members can add their required items whatever they need or want.
A dedicated GPS for Hiking, Bicycle, or Car
An old tablet can make a better option in contrast to those costly GPS trackers when it is joined with a charger and the correct holder. Most tablets with GPS don't need an information association, so it is one of few highlights that will work consummately without a Wi-Fi association or the presence of a SIM card.
In truth, the influence of your tablet's GPS tracker won't be as amazing as those uncommonly planned GPS trackers, yet will in any case function admirably enough to guarantee that you don't burn through cash on another unit.
Wrap up by downloading whichever map regions of your advantage so you can explore it disconnected. All you require to do from here is to connect your tablet on your bike's mount, waterproof climbing case, or vehicle holder and set out on your globe-trotter.
This thought accompanies a couple of obstacles. It will have restrictions too. Thus, don't rely upon your tablet as your definitive route, particularly while exploring unsettled areas that you've never been.
On the off chance that you can't have the best perspectives on the beautiful scene or lake found near your home, consider transforming your old tablet into a live window through which you can see live feeds of energizing areas from across the world.
Secondary Monitor
If you are a gamer or do lots of work like graphic designing, then use it as a secondary screen. Sometimes do multiple jobs that can put low pressure on a single device. If you are a programmer then you can see your output on a desperate screen for faster action.
Final words
Because you presently don't utilize your old tablet PCs doesn't mean they are futile. Much the same as cell phones, tablets accompany massive preparing power, genuinely sturdy batteries, ground-breaking cameras, and other helpful highlights like GPS, Google maps, and media players, which can all be utilized for different purposes.
There is no single extreme rundown of how you can manage your old tablet; your creative mind is the breaking point.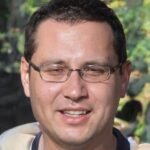 Ben Scott is a prominent technology journalist and reviewer, specializing in tablet devices. He is known for his comprehensive and unbiased reviews of tablets from various manufacturers.
With a deep understanding of tablet technology, including hardware components, operating systems, and software applications, Scott provides clear and informative reviews accessible to readers of all levels of technical expertise.
His attention to detail and in-depth analysis have earned him a loyal following of readers.