Note:- TabletGeeky is a participant in the Amazon Services LLC Associates Program and we earn some commission from AMAZON when you buy from the below links.
We all look for convenience in today's time. And what could be more convenient than a very flexible and portable tablet, giving you Vankyo MatrixPad S21 that big-screen experience for your Netflix and chill when the phone screen just won't do. A larger screen with bigger battery life just sounds more appealing.
They also make for an easier and comfortable browsing experience and can make up for a good moving picture frame for sharing those vacation pictures. They also work great as a whole family device keeping the younger ones hooked on YouTube or entertained with movies and games, the elders get to have great video calls whether for your work meetings or just to catch up with the family.
While considering buying a tablet the latest iPad pro seems to be the right choice and for all the good reasons. But it also comes with a good dent in your bank account, so a cheaper alternative looks just fine at times to have a worry-free experience. Travelling is easier, as you don't have to worry about it getting stolen. With kids, you worry less while handing them the device for some frozen time or to play games, in general, the probability of them dropping it somewhere by accident.
It might not be the device for all the tech enthusiasts, not much of importance but it comes in handy just in case of some relaxed movie time or reading time if you may prefer.
Vankyo Matrixpad S21 10 inch tablet with the octa-core processor is that device for you.
The Android tablet with Google Android 9.0 Pie OS, provides you with quick app launches and smooth overall performance. Google play store for downloading applications,  games, eBooks, and all that there is.
Specifications:-
Hardware Specifications of Vankyo Matrix Pad S21
Processor
1.6 GHz Octa-Core Processor
RAM
2 GB
Storage
32 GB
Display
10.1 Inch Android 9.0 Tablet
Camera
Rear- 8MP | Front- 2MP
Operating System
Android 9
Battery Life
6+ hours
Weight
2.58 lbs
PROS
Bigger screen.
Descent Processor.
Runs on the Android platform.
CONS
Quite Heavy.
Only 2 GB of RAM.
What's all to offer..?
Vankyo Matrixpad S21 comes with thinner bezels, so even with a small body you get a larger screen, the charging port has been upgraded now charging with a type -C. Also, it runs on Android 9.0 Pie which is pretty good for a budget tablet
Built and display
Vankyo Matrixpad S21 comes with a 10-inch display screen despite its smaller body size with a slim metallic finish and that makes it a more portable, easy device to use on the go. With the metallic back, it does have top and bottom plates made of plastic for antenna reception.
The HD display screen comes with a 1280×800 IPS display, giving us clear details and bright colors. The reading mode is quite a good feature here for a more comfortable night working experience. Also, there's a custom reading mode that turns the display black and white which is also pretty good.
System navigation works pretty well and you don't experience much of a lag while working through.
Network and Connectivity
With its dual-band Wi-Fi 802.11 and Bluetooth 5.0 technology, it does offer more mobility to workaround. Wireless keyboard, mouse, speakers, work well when away from the power source and Bluetooth offer seamless connectivity.
The integrated GPS sensors present are good for offline navigation and if you are a radio junkie the built-in FM present gets you all your favorite stations.
Battery life and Storage
The 5000mAh battery gets through 10 hours of browsing, reading, watching movies, and everyday work hours when fully charged beforehand. The charging port here has been upgraded to a type-C.
As for storage, there's 32 GB of onboard memory, though with all the basic inbuilt applications already present you are left with 23 GB of storage to fill up with. The micro SD card slot does enable up to 128GB of additional memory.
Although there is no slot present for a sim card here so, it is not a 4G tablet
Camera and Speakers
There is a 2MP front and 8MP rear camera present.
The front camera works just fine for all the video calls and the facial recognition, while the back camera offers you decent picture quality looking at the price range it comes at.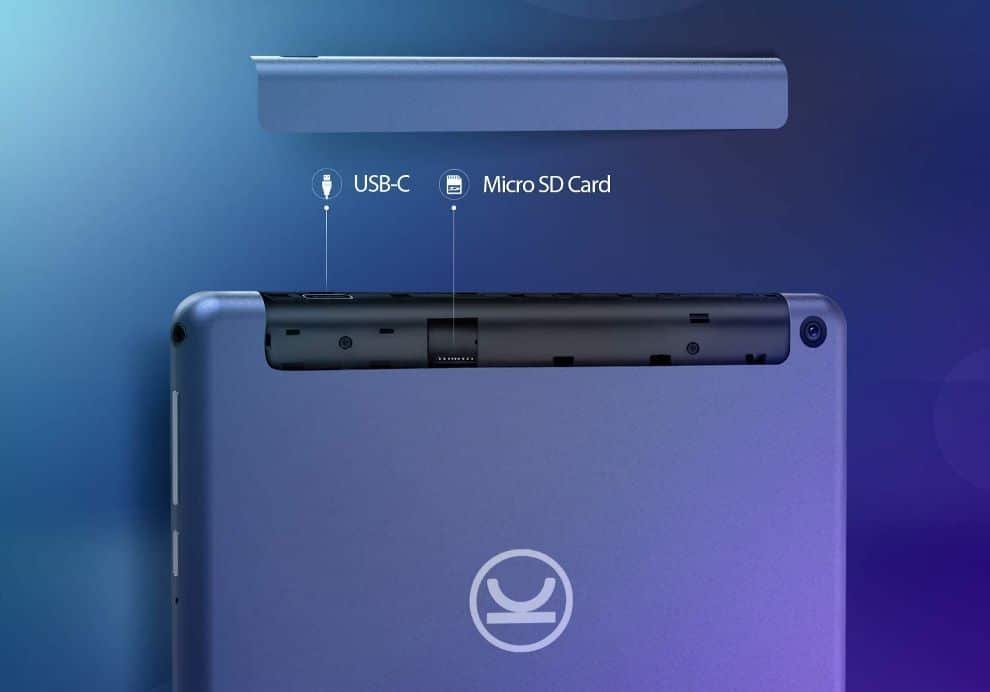 It comes with two stereo speakers at the bottom or side depending on whichever way you are holding it. The speakers are pretty strong and loud enough, they do have an echo-like sound quality to them. For external connection it has a 3.5 mm headphone jack, audio is better that way.
Designed for the family
The google assistant offers you good hand-free control, also the tablets support multi-users, and switch between users is quite a breeze.
Drawbacks to look for…
Being a budget tablet Vankyo Matrixpad S21 offers plenty of features but there are some letdowns that come with these.
Tablet is a bit slow in its functioning with the octa-core processor and 2GB RAM, it takes time loading webpages. There are glitches and apps stop responding in between quite a few times. It starts lagging after a while.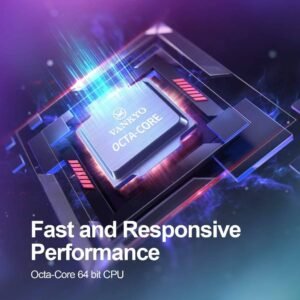 The 5000mAh battery takes 3 to 4 hours to get completely charged, taking its sweet time to juice up. Once fully charged it lasts for about 10 hours, though with time it starts draining faster.
In terms of screen protection, there is not much to offer. The screen is a bit fragile so to say and requires additional protective aids. In terms of connectivity also the Wi-Fi connection takes its own time to search up for a network and signal drops occasionally, for short time intervals.
It also lags a USB port having only one Type-C charging port.
To buy or not to buy??
Looking at it from the price point, it's a useful gadget to have around.
It has to offer lots of amazing features to have a comfortable experience using it. Works fine if you are looking for a device to just watch movies and to read and relax,  and one you can easily carry around without any fuss.