Medium quality display with a wide border, normal battery life, and not so good camera may disappoint you a little. On the RCA Voyager 3 android tablet, you can play normal games but not high-end games. It is cheap so you can use it to gift someone or get it for your children so that if it falls you don't get any attack.
This is under the category of a 7-inch tablet so compact in size and easy to carry. Operated by an android platform. You will get the camera to both the side for fun and taking pictures. Fron inside you will get 16GB of internal storage, for more you can insert up to 128 GB of memory card.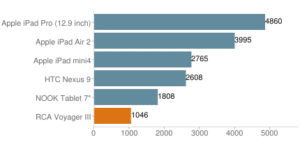 This can help to store your large file and important data. After all this, the USB cable is used for charging as well as data transfer. If you want to use it as a GPS tablet for navigation then you can easily use it and google applications work fine in it.
Overview- RCA voyager 3
Android tablets are already flushed in the market and low-budget devices for every purpose. This can be used for web surfing, reading ebooks, watching videos, and checking emails. Under the hood, you get an intel atom 1.2 GHz quad-core processor with 1GB of RAM in it. You can do your normal college work or business work. In the meantime, this can also be used by college students or by professionals.
Cheap
Nice screen
Speakers
Pokey performance
Average battery life
Medicore camera
Design
This is a popular brand in America for a long time because of its innovative design, tech, and performance. In this brand products like laptops, a 2-in-1 tablet is also famous and demanded in the market. The cost is always lower than its competitor and Voyager 3 is one of them.
The formation is made up of plastics and doesn't get any sharp edge in it. Color and other variants are also available. The small size makes it portable and easy to operate. The dimension is 5.4 x 8.6 x 1.9 inches, you can also put it in your pocket too. The rear camera is located on the left top corner and the speaker bar on the right top corner. Weight is just 15 ounces so that you can hold it for a longer time.
Display
The screen size is 7 inches, IPS screen with 1024 x 600 pixels which are good for users even using during daylight. Picture quality and graphic performances are just normal so can use it for normal use, but t=dot think to use it to the heavy use. Sometimes you will face problems when using in sunlight or outdoor.
Hardware
It is powered by an atom 1.2GHz quad-core processor with 1GB of RAM in it. For normal users, it is enough or for kids. You can also read our article on a tablet for kids. The screen size is 7 inches. Normal apps run very smoothly and their extended memory can help you a lot.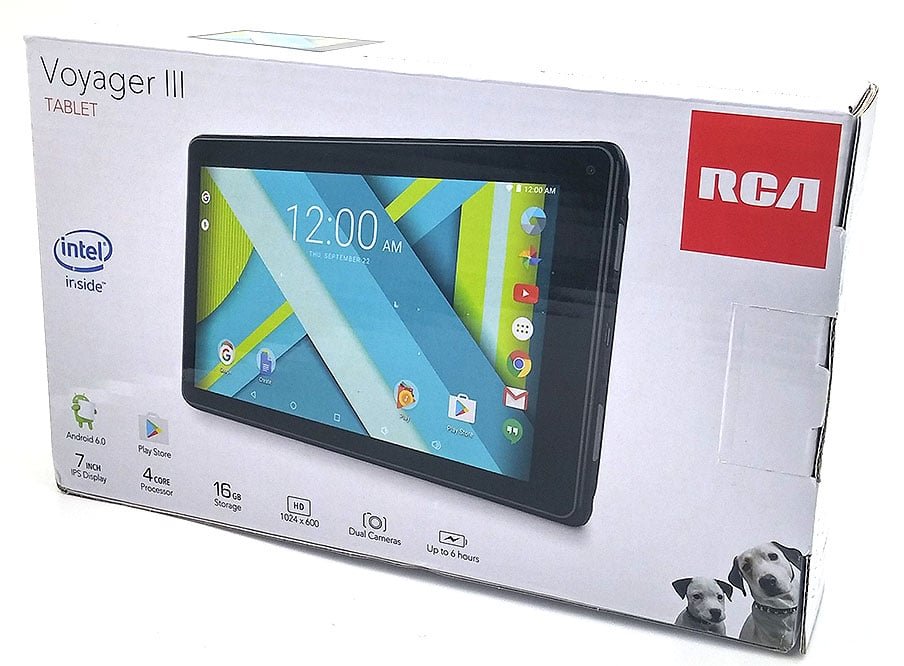 You can save your personal file in one space. WiFi is good so no problem with watching videos and google surfing. Bluetooth 4.0 is added and easily paired to new-gen devices. The battery is normal but this size of the screen should give something better than its 6 hr. But in use, you will get 4-5 hr only.
Camera & OS
Tablet has 2 cameras, both the front and back have 2MP camera. For video calls, these cameras are enough but you can not expect the high quality of pictures with it. But you can easily use its camera to scan on upload any photos
OS os 6.0 android marshmallow which old and updated, if you don't like it you can get other devices. Its UI is quite impressive so that you can feel like another android experience. Google play store has many apps that can be downloaded on this device.
Conclusion
This is all the detail which you need to know before buying this. We don't think this type of tablet anyone would like to but in the present days. If its specs fulfill your need then you can easily get this. But if not then you can read out other articles.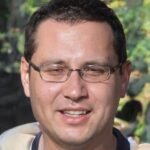 Ben Scott is a prominent technology journalist and reviewer, specializing in tablet devices. He is known for his comprehensive and unbiased reviews of tablets from various manufacturers.
With a deep understanding of tablet technology, including hardware components, operating systems, and software applications, Scott provides clear and informative reviews accessible to readers of all levels of technical expertise.
His attention to detail and in-depth analysis have earned him a loyal following of readers.