2-in-1 tablets are one of the 2-way machines which can work in both ways either a tablet or a PC. So this is the most useful device you can get for dual purposes at affordable prices. You will get an 11.6″ IPS screen which is the most important thing if you wish to use it for dual purposes.
The removable keyboard so whenever you want you can use it as a tablet. In-office time simply adds keyboard in its socket and now it is converted to the laptop. Under the hood, there is a 1.4GHz Quad-Core processor with 1GB of RAM. Internal storage is 32GB which is not so much but enough for official works. Android used is 5.0 and you will get access to all the apps on google play.
Some pre apps are installed like the WPS office which offers easy help to your work. It has both front and areas camera for scanning documents and selfies etc. Video calls are also an easy task on this device. If you use it with a keyboard then definitely your performance will enhance.
Design & Overview
This is one of the most reputed brands in the US market. They started computer devices for the last few years and made the best quality of the device with impressive prices. Maven 11 Pro introduces basic features that can be comfortable for normal users.
Large, vivid display
Responsive touchscreen
Good keyboard
Good performance
Low price
Poor camera quality
Small speakers
Slightly heavy
You can use it in, either way, both mode ensure the comfortability and performance of the users. Many eye-catchy colors are available for every type of user. Both are available with keyboard, so choose whatever you like and according to your budget. The dimension if the tale is 14 x 4 x 10 inches and weight is 2.78 pounds. The weight is quite high but you can ignore it when be used with a keyboard.
11.6 inches screen with a normal border looks better. The plastic cover is good and sometimes can protect from normal scratches. The rear camera is enough for normal pictures and scanning documents for making pdf. The compact design good and looks too that works brilliantly with a removable keyboard.
Display
The screen size is 11.6 inches which is enough for watching a movie, playing games, or for college students. Resolution is 1366 x 768 pixels which are very impressive and pixels do net spread even when zoom in to any photos. The IPS technology is used so picture quality is good and more than enough.
Camera & OS
It has dual cameras and both are a 2MP camera. I know this is not enough but you can click normal pictures and take something which can help you to do for office work. The front camera is good enough for video conferencing or calling.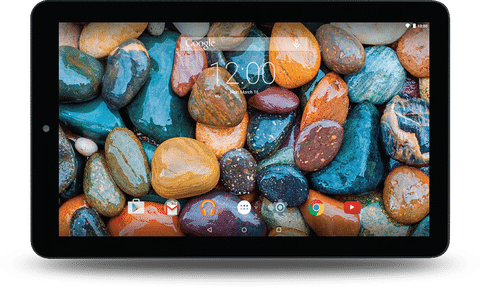 OS is Android-based which is 6.0 and gives you flexibility for accessing google apps and the play store. Its large screen is very good if you are using google maps on it.
Performance
Under the hood, there is a 1.4GHz Quad-Core processor with 1GB of RAM. Internal storage is 32GB which is not so much but enough for official works.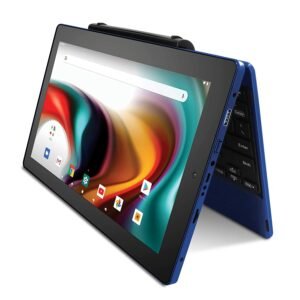 You can also use external storage if you want to use a micro SD card. Normal gaming is good and apps run well without multitasking.
Battery
The battery is enough and interesting in this size of the screen. You can use it for up to 7-8 hr without any problem if fully charged.  This tablet with USB ports 2.0, micro USB, and HDMI can be used to use it as an additional screen. Wifi connectivity is good and strong so even a single point can help to get good speed which surfing or any other task.
Conclusion
This is all the detail which you need to know before buying this. We don't think this type of tablet anyone would like to but in the present days. The keyboard features make it valuable and increased its use so there is more chance to take it for your needs.
Although its hardware is low you can have it if your budget is low and need is urgent. If its specs fulfill your need then you can easily get this. But if not then you can read out other articles.
100 Dollar Tablet, 300 Dollar Tablet, 200 Dollar Tablet, 8-inch tablet.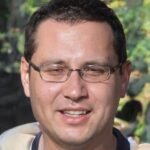 Ben Scott is a prominent technology journalist and reviewer, specializing in tablet devices. He is known for his comprehensive and unbiased reviews of tablets from various manufacturers.
With a deep understanding of tablet technology, including hardware components, operating systems, and software applications, Scott provides clear and informative reviews accessible to readers of all levels of technical expertise.
His attention to detail and in-depth analysis have earned him a loyal following of readers.