The Microsoft surface is old for 3 years, which is old but not bad. This is the first entry pass of windows in the field of tablets. Bur the best thing is its budget, the cost is around 300-350 dollars. It's lightweight and best for students for web surfing and many more.
Its only Microsoft surface that runs on windows in this price range and sometimes it gives an outbreak for windows and surface lovers. The pen and keyboard use with this is quite expensive but it will boost your work efforts.
Microsoft Surface 3 – Overview
Its hardware is the best thing you can get in this range. It is similarly as mini surface pro series. The slim design of surface 3 still attracts users. Built well and essentially even after 3 years. the stand is still strong and also no scratches or any other marks. If you care about this it will run more than usual.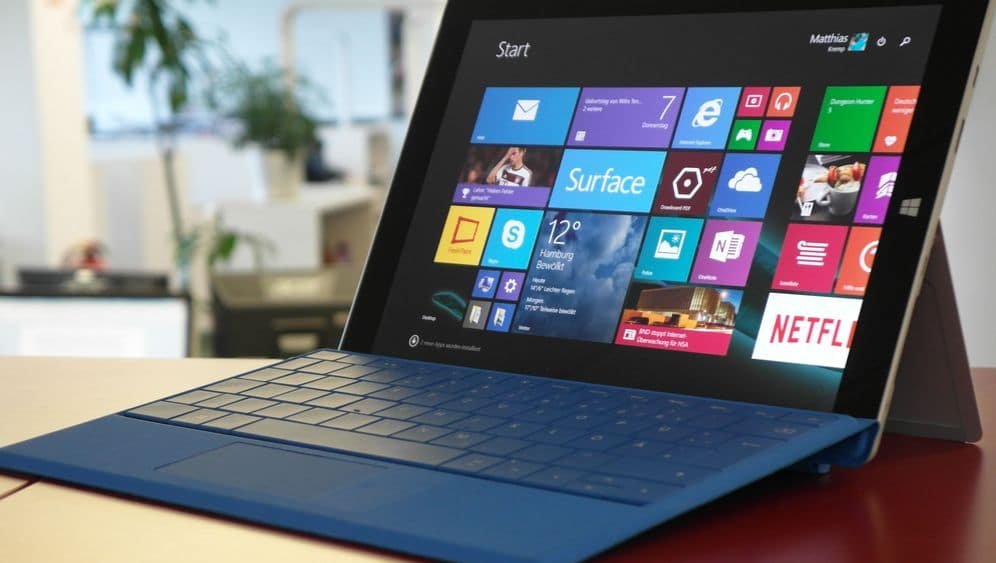 One major issue was with its cover it starts peeling off the material and looks so shabby as well. Luckily you can still find Surface 3 Type Covers on Amazon after so long, so it may not a big deal you cant fix it. The processor and RAM which is so cool and enough for normal day to day life. And have some issue with charging as it doesn't have C-port in it.
Key Specifications:-
Display– 10.8″  FHD Touchscreen Display with 1920 x 1080 Resolution
Internal storage- 128/64GB capacity
Processor- Intel Atom x7-Z8700 1.60 GHz (Quad-Core, 4 Threads, Turbo 2.40 GHz with 4GB RAM
Camera- 8-MP rear
Software-Windows 10
Screen- Gets sensibly splendid with Surface Pen and Keyboard
Performance
Other than that, the Surface 3 is still holding up well. This device is doing well and I can easily carry with me whenever I go out for a trip or and meeting. The size is the biggest advantage of every purpose and love 10.8″ of the display.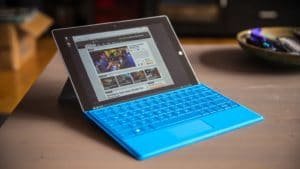 Powered by Quad-Core Intel Atom x7-Z8700 processor and 4 GB of RAM and 128 GB of flash memory for storing movies, music, and other entertainment purposes. The Intel ATOM is more than fine if you're using the Surface 3 as a lightweight Office and web browsing machine, and the hardware is still super-premium.
The ASUS Transformer Mini T102 is a $349 tablet that's about the same size as the Surface 3. It also has a pen, keyboard, and smooth surface. However, it has a 1280×800 resolution screen, which sucks so bad.
Still Look Beautiful and Smart
It has a 10.8-inch widescreen which is a full HD multi-touch display for extraordinary display experience, with this amazing display you can watch all your favorite sitcoms and movies because with an impressive display.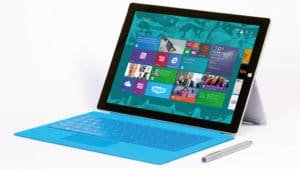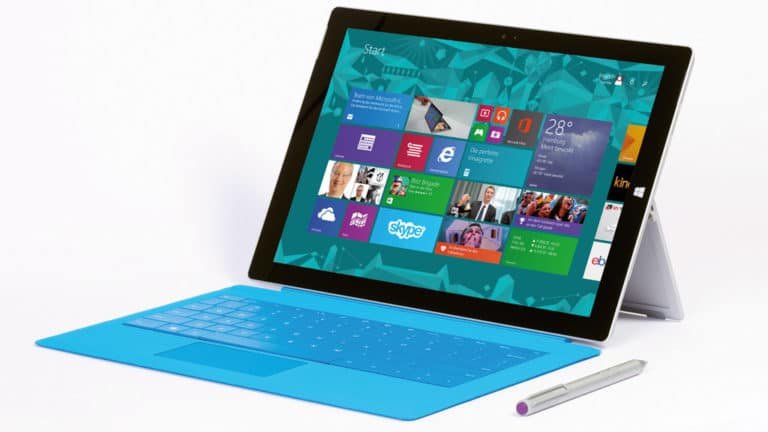 As a tablet, it is still heavy in some cases but bigger which can overcome this disadvantage. Apple iPad beat this by its weight and somehow speed too. There's a single USB 3.0, small display, headset jack, and a microSD slot under the hinge of the stand.
The Surface Pen and Keyboard
The using of pen provide a huge market to the companies, this gives the 100% feel of using the real pen and paper traditional way to use a digital device but I must say many of the company are failing to use it as normal ad usual either it is Samsung or Apple bu tin the Microsoft Surface series you cant say this. The pencil work as we used it on paper, smooth and 99.99% controlled. For more accuracy you can also switch to the other higher version of surface like Surface Pro 7 and Surface Pro 6 etc.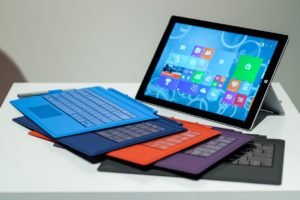 One major problem may arise which is the keyboard and pen sold separately which will cost some more on your pocket and budget but you will never regret once you buy that stuff.
Battery
For battery, the time of uses and charging time is very good and if you will compare the 10.8″ screen then you found after apple it has the best battery backup. Its price is reasonable so you can compromise this issue.
---
Filtering some of the main aspects of Microsoft Surface 3:-
FOR
Display
Cheap
Build quality-Design
Portable
AGAINST
Keyboard
Storage
Kickstand
Weight
---
Final Talk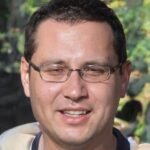 Ben Scott is a prominent technology journalist and reviewer, specializing in tablet devices. He is known for his comprehensive and unbiased reviews of tablets from various manufacturers.
With a deep understanding of tablet technology, including hardware components, operating systems, and software applications, Scott provides clear and informative reviews accessible to readers of all levels of technical expertise.
His attention to detail and in-depth analysis have earned him a loyal following of readers.